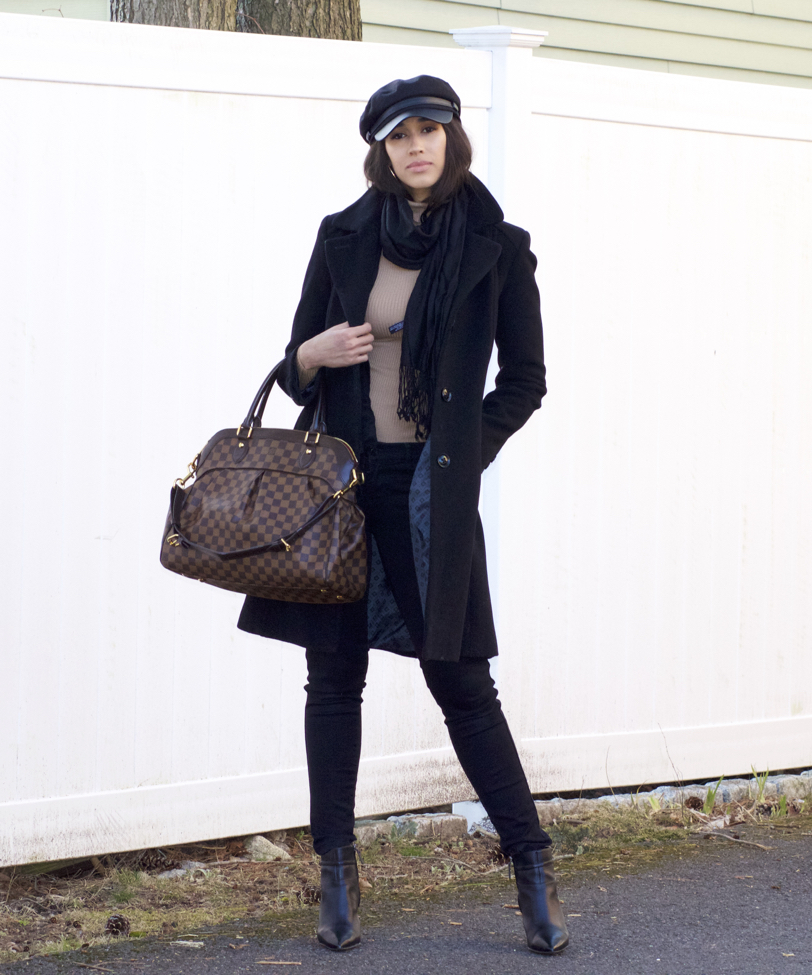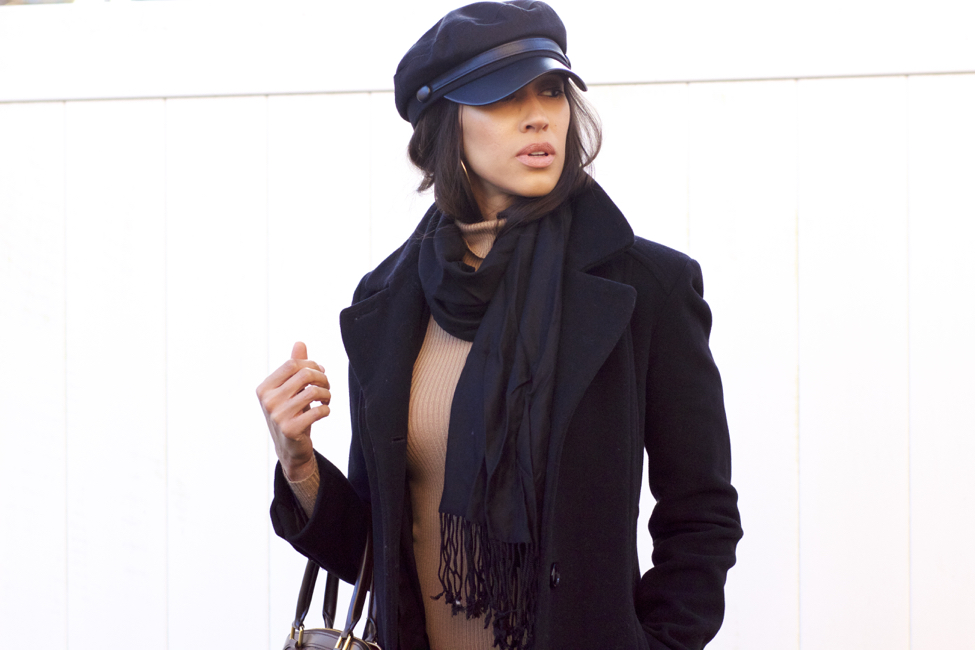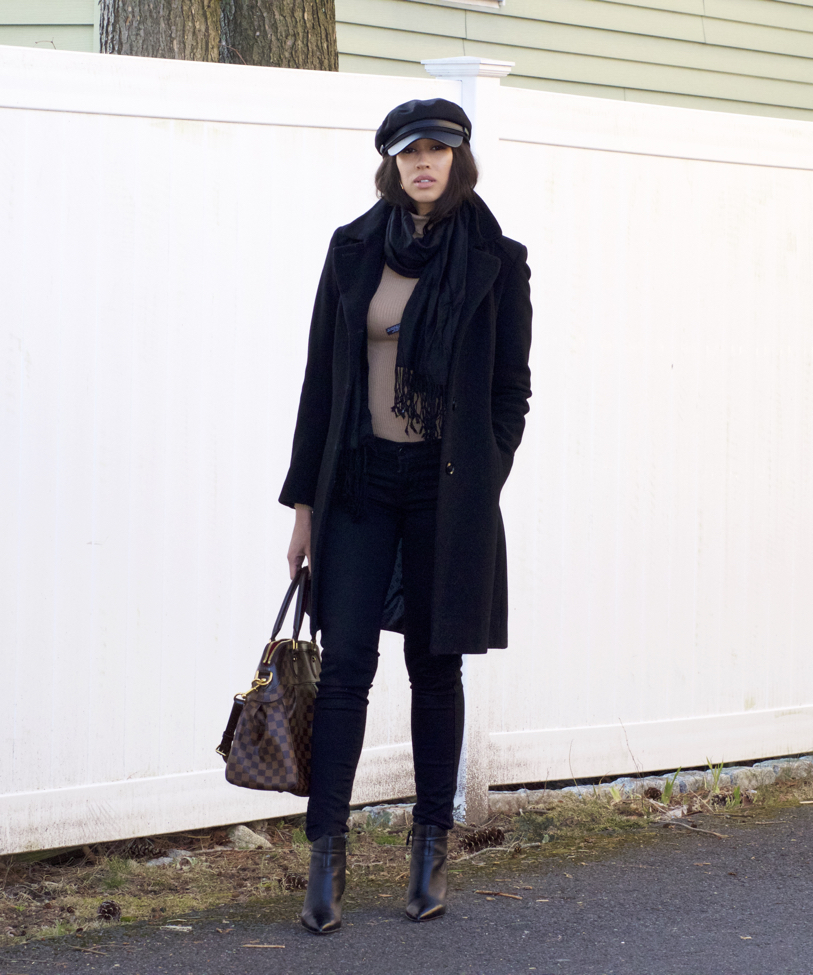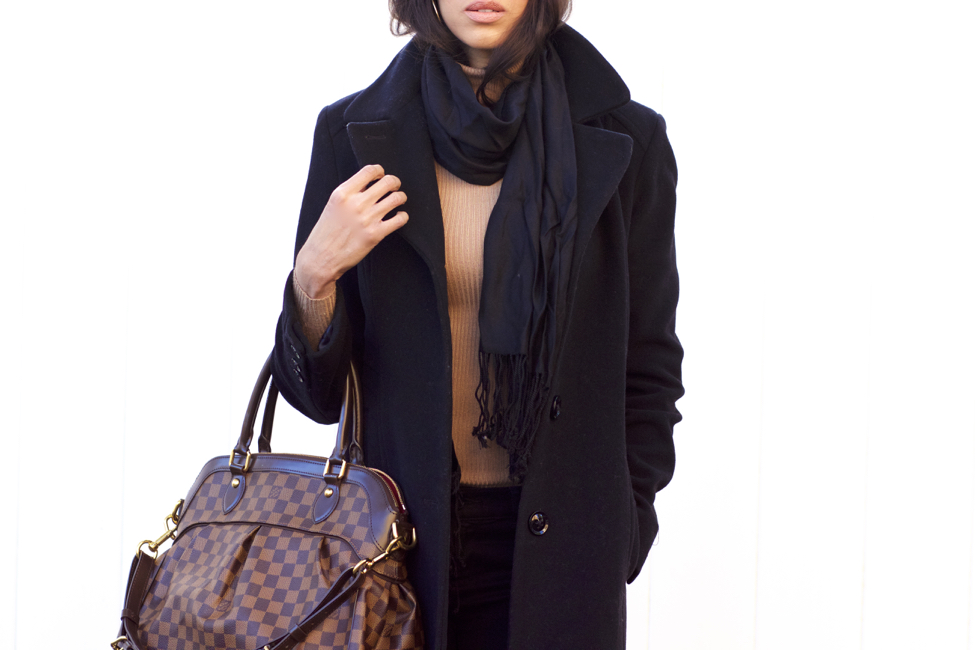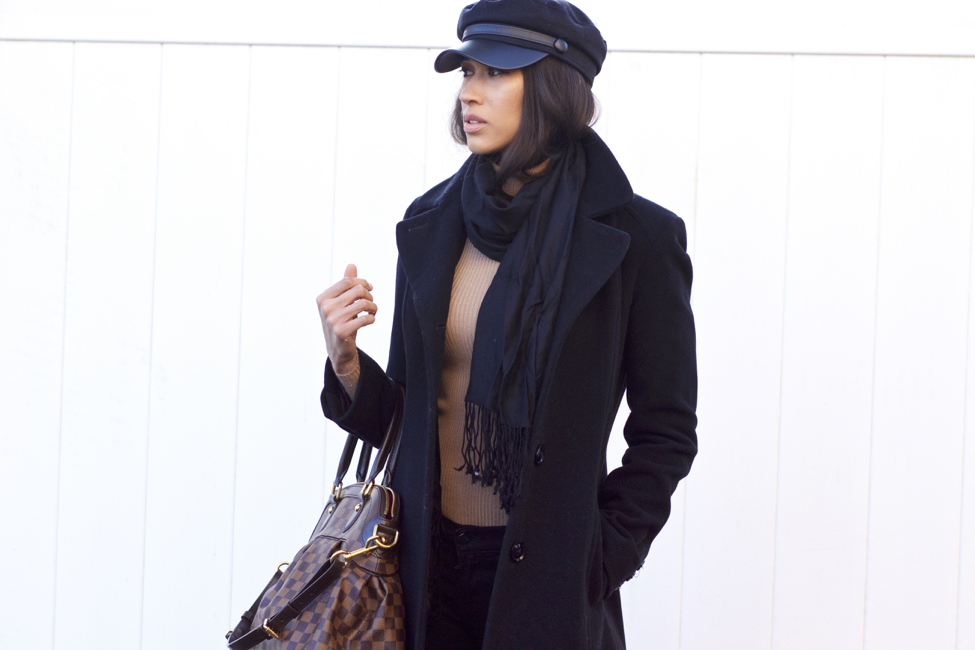 HAT | COAT | SCARF | TURTLENECK | JEGGINGS: Similar | BOOTS: Similar | BAG: Louis Vuitton
---
---
Happy Monday friends!
Baker boy hats have been a trend for a while and it's one that I believe can easily become a staple in your fall and winter wardrobe. Most of us are wearing hats anyway to keep warm and while most hats of this style may not be lined to keep you warm from frigid temps, if the weather isn't terribly cold, they make for the perfect accessory to take your outfit to the next level. They have a great chic and sophisticated factor that adds more style to an otherwise simple outfit. You know I'm all about accessories that do that! If I were to remove the hat, the outfit would still look nice and polished, but perhaps not as eye catching. I decided to leave my hair tucked into my turtleneck, only pulling out a few strands in the front to frame my face. This is a technique I like to use from time to time when wearing turtlenecks. I love the somewhat relaxed and natural look it creates.
When it comes to this color pairing, what's not to love? I feel it's one that looks great on everyone. There are many shades of browns and taupes that create the same contrast, so you're sure to find a brown shade that not only suits you, but looks great paired with black. This is a combination I highly suggest when you don't know what to wear to work. The color combination makes that much of an impact in creating a sophisticated look. I especially love to add gold accents to this color combination because I feel it enhances the brown shade(s), creating a nice healthy glow to the skin, which I'm sure many of us can appreciate in the dead of winter!
To create a seamless finish to the outfit, I added pointed toe black leather ankle boots. They help to visually slim and elongate the legs and when coupled with a tailored black coat?! Kendall Jenner who? We're talking height and power, girl. Don't forget to pop that collar!
I hope you found some inspiration in today's look. Let me know in the comments if you like the baker boy hats or if you're even into hats.
Thanks for stopping by and I look forward to chatting with you all in tomorrow's post!