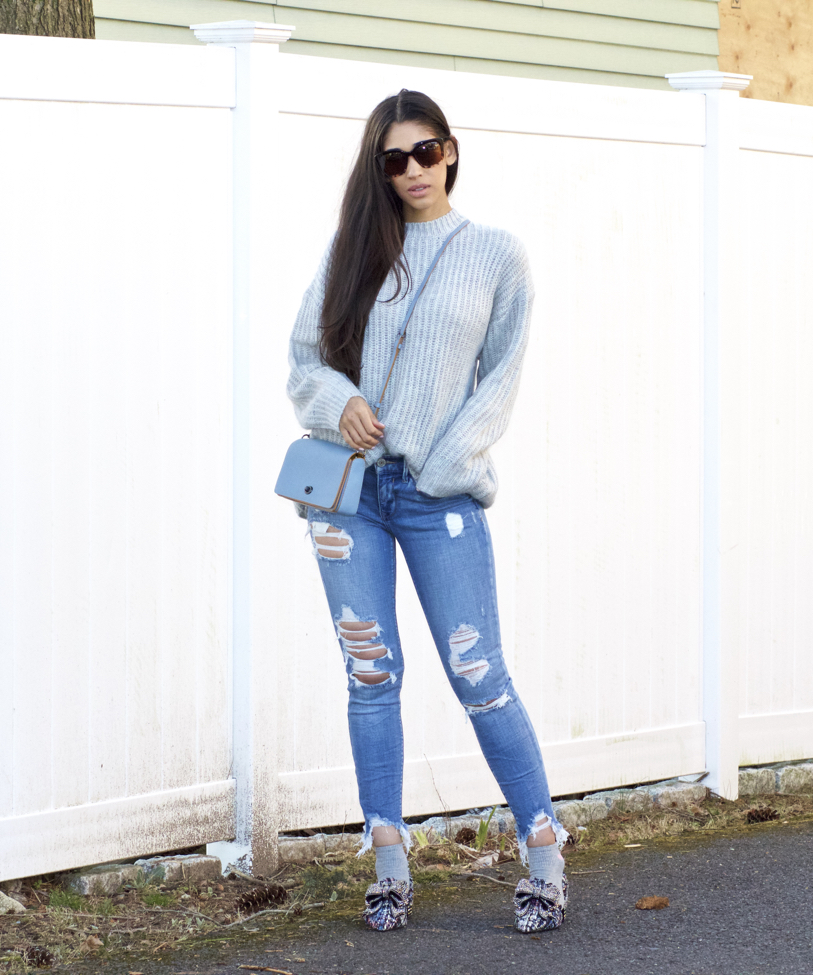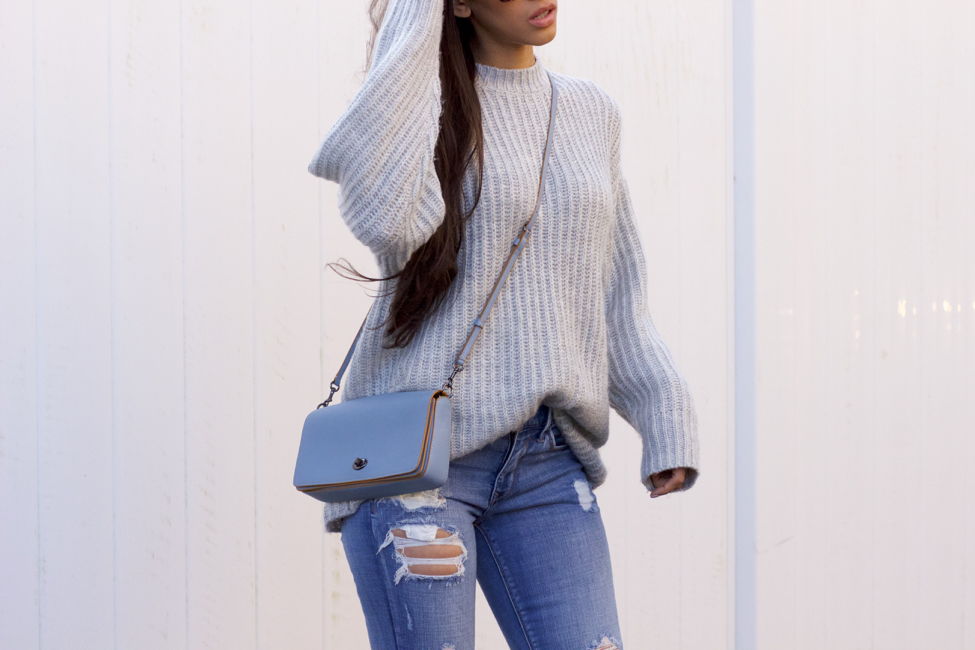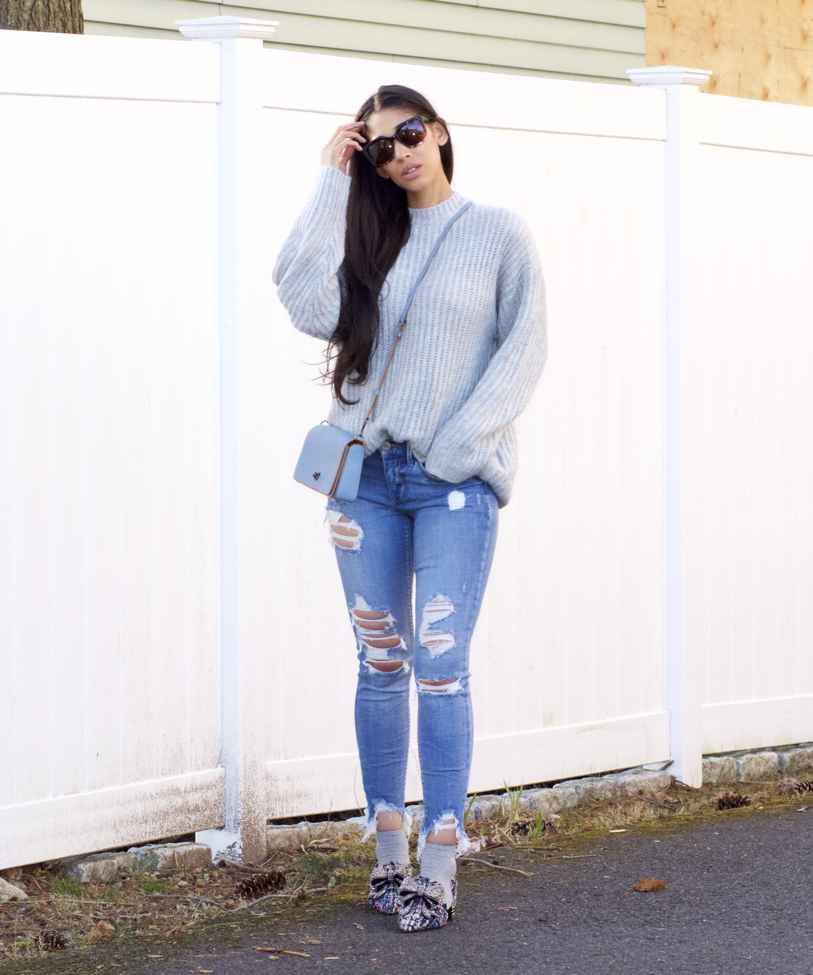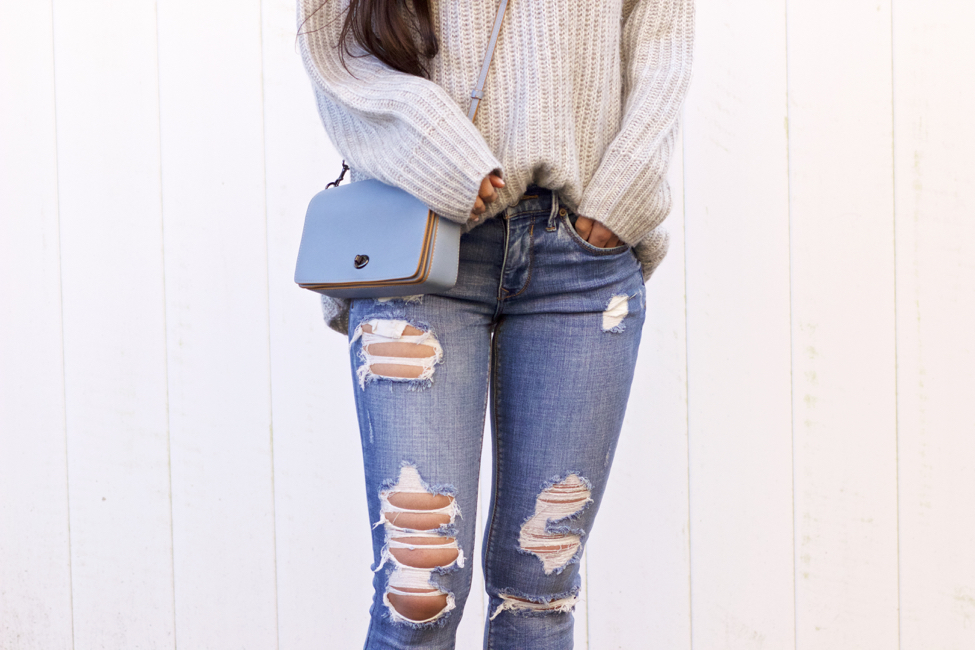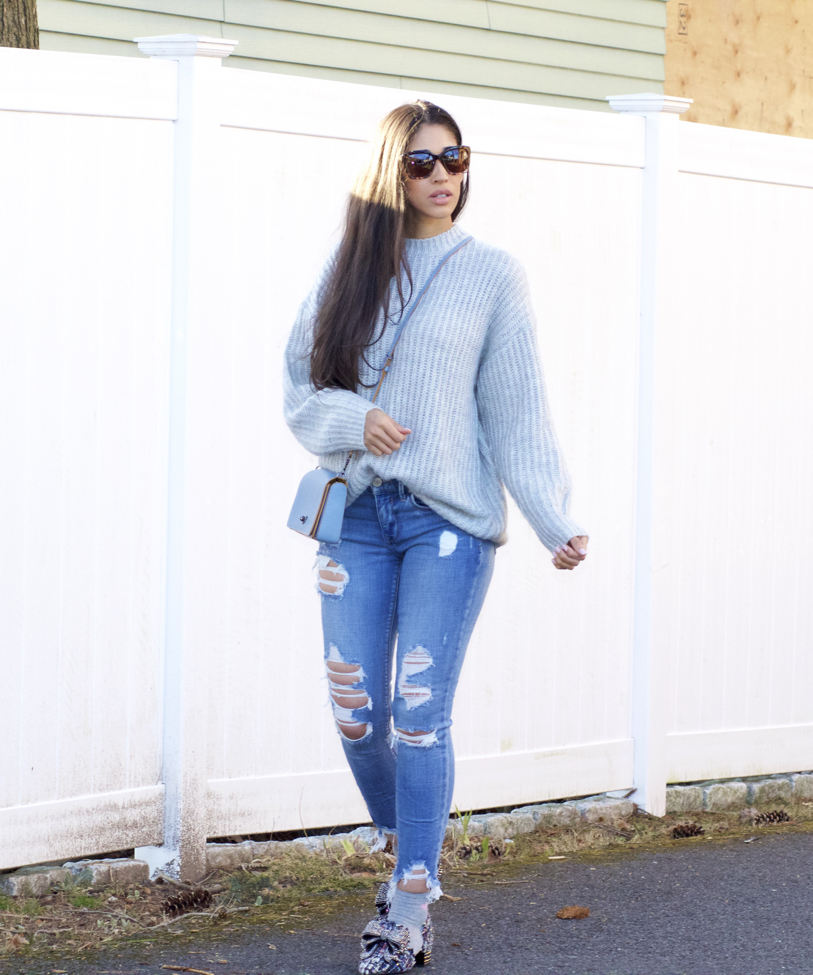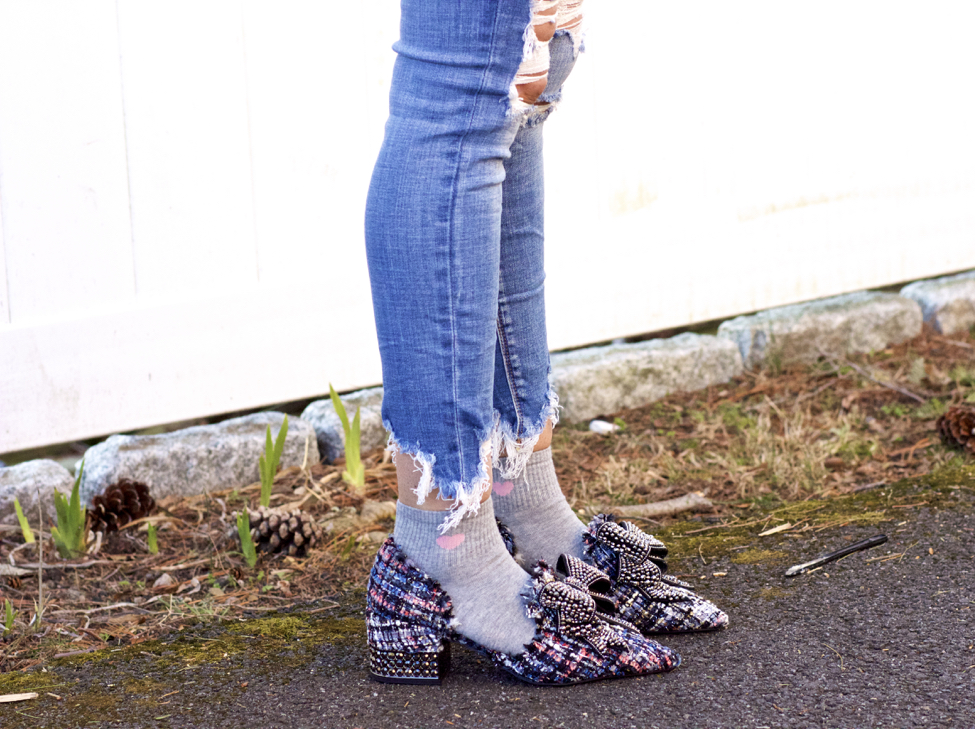 SWEATER: Similar | JEANS | BAG | SHOES | SOCKS | SUNGLASSES C/O
---
---
Happy Wednesday friends,
It's no secret that I'm a huge fan of Jeffrey Campbell. Everyone knows this (lol). I have two pairs of this shoe, the one I'm wearing today has an opening on the side, which makes it less practical to wear when it's cold. An easy fix to this is to add a cute pair of socks. My mom sent me this super cute sock set for Valentine's Day and though I initially had no intentions of styling these two together, it just worked. I knew I wanted to wear these shoes, but of course knew that it was a bit too cold to wear them comfortably. I was wearing these socks and decided to try the shoes on with them to see how they would look and loved it.
What makes the socks and loafer combo cute, in my opinion, is the fact that there's still some skin peeking through in between where the jeans and socks meet. The sweater is also a perfect match of grey and the heart detail on the socks made for a cute little touch to keep the ankle and shoes the main focal point of the outfit. This is not the first time I've worn socks and shoes together. I've styled them in this post, but with a pair of pumps.
I personally only like the look of crew socks paired with heels or loafers. I think they can create the illusion of ankle sock boots, especially when they're the same color. They're also a great option for wearing shoes that would be impractical for when it's colder out, while adding a little personality and creativity to your outfit.
Have you ever worn socks with your pumps or loafers before? What are some of your favorite sock brands that are cute to style?
Thanks for stopping by, my friends, and I look forward to seeing you all in Friday's post!