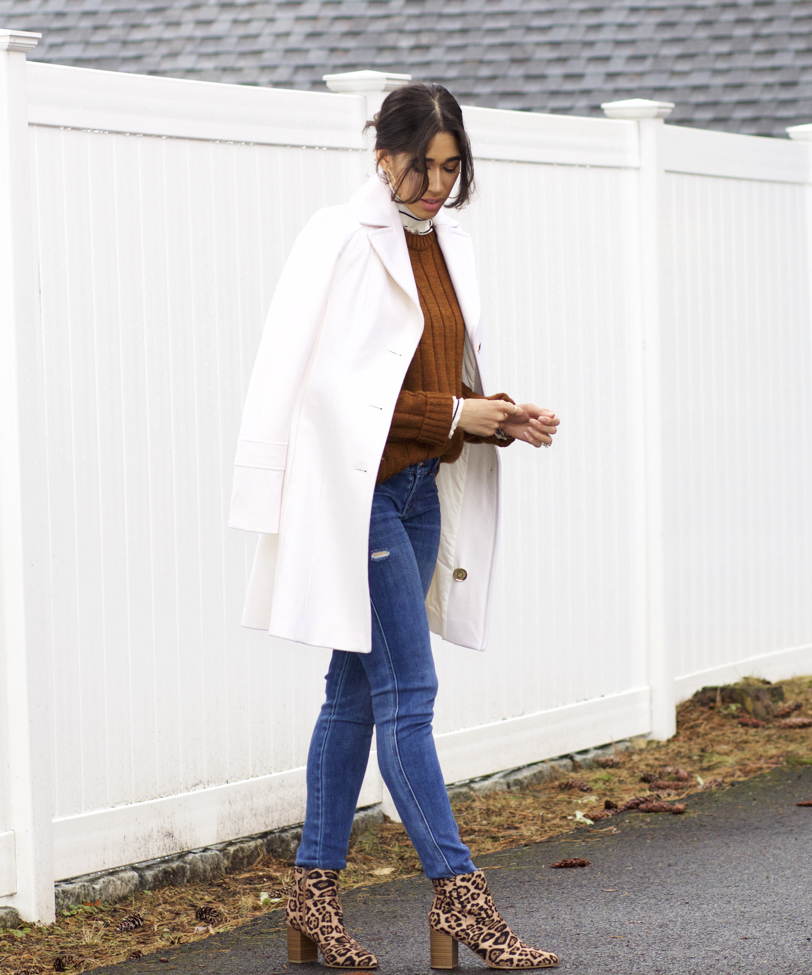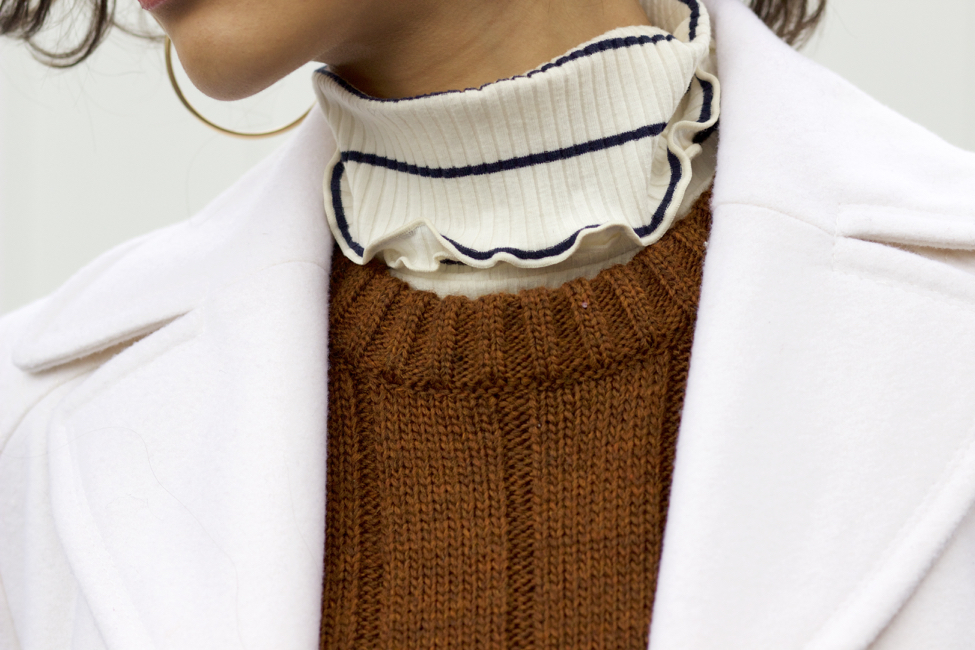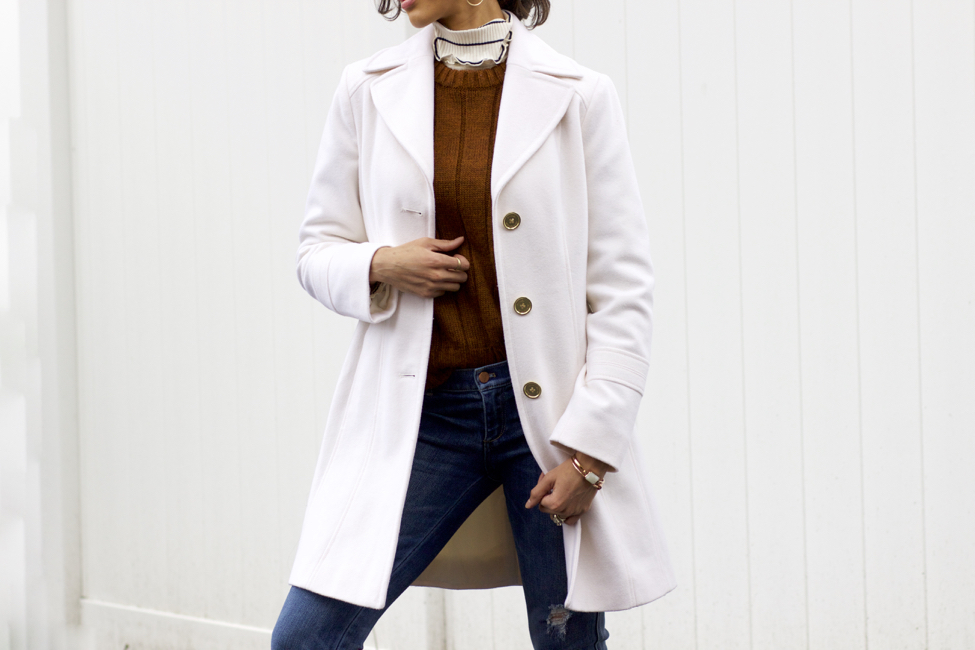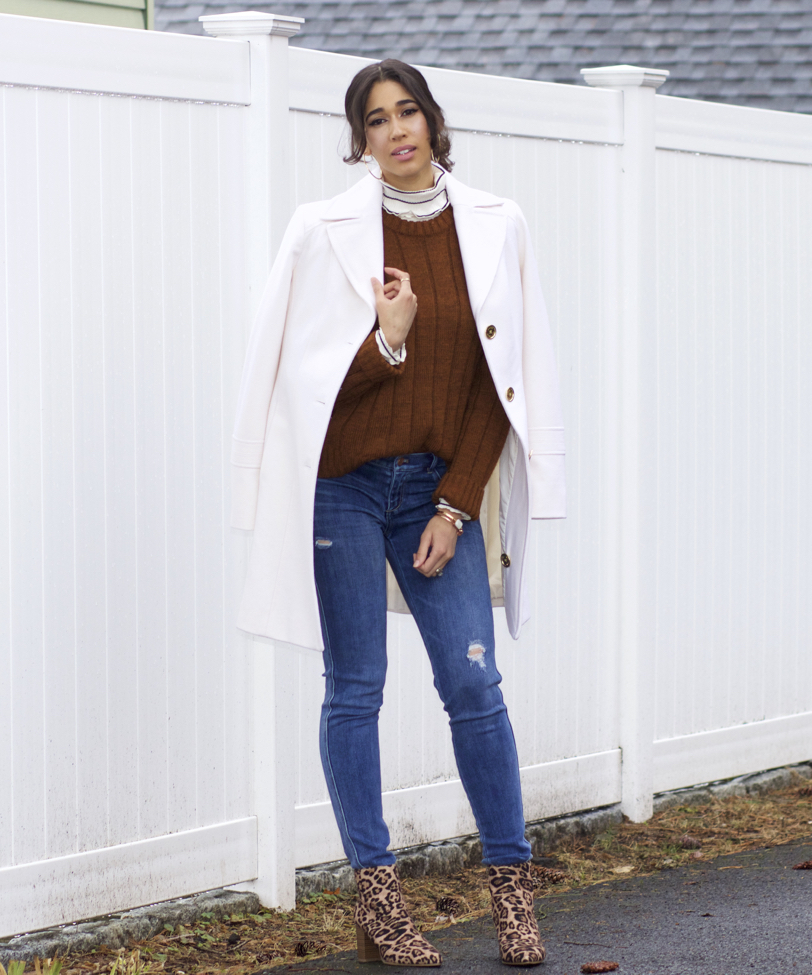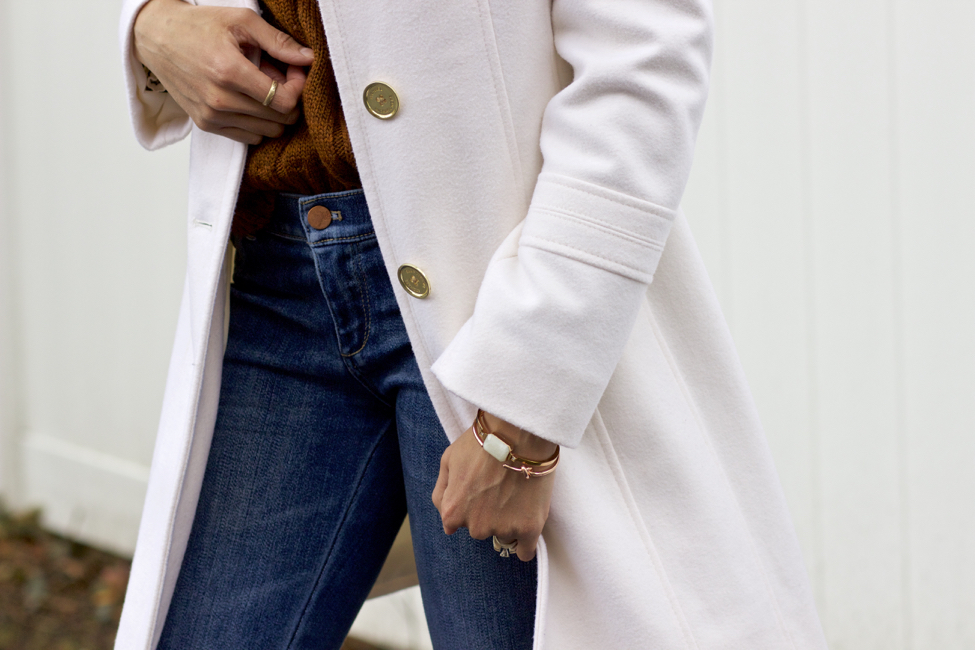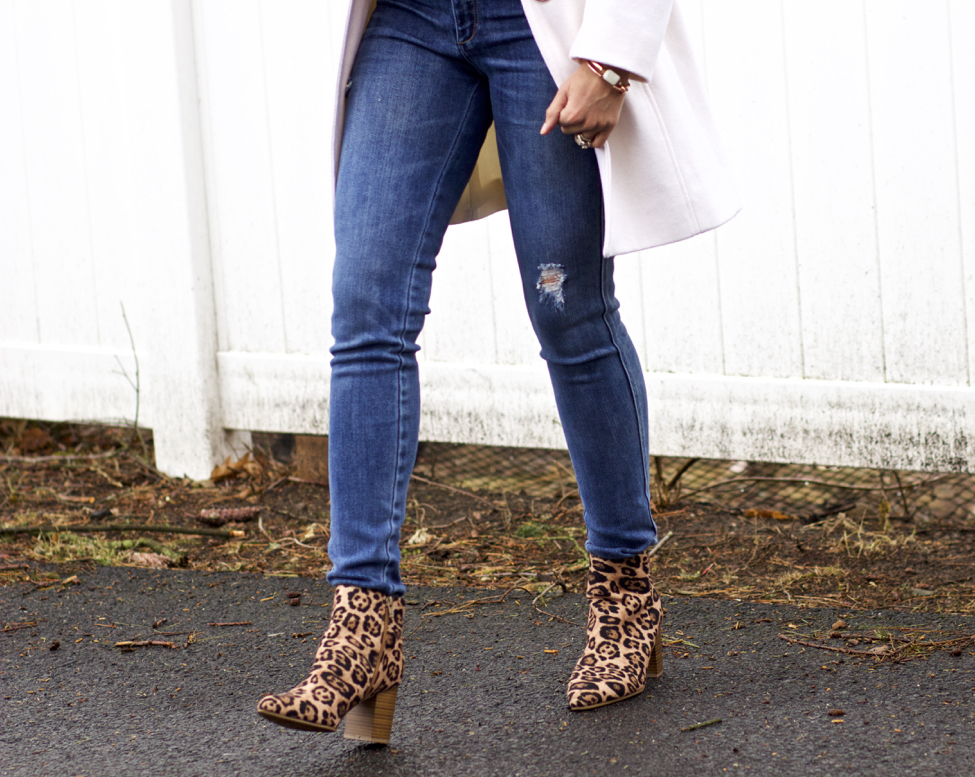 COAT | SWEATER C/O | TURTLENECK | JEANS (same collection, different style) | BOOTS C/O: Similar
---
---
Happy Wednesday friends!
Are you in a winter outfit rut? The best way to snap out of it is to do a little pattern mixing and the easiest and most classic pattern mix of all time is leopard and stripes. There are so many ways you can work this mix. Today, I've chosen to do a bit of layering for the cold winter days by wearing a striped turtleneck underneath a sweater paired with leopard printed boots.
When it comes to leopard, the safest way to wear it is in footwear. Depending on the clothing piece styled, we can risk looking a bit 80s, early 90s gone wrong. I've been guilty of this, so I know far too well, haha. Though a leopard blazer, coat or scarf is often a good idea in my book ;)
The reason this combination works so well is because the two patterns are far enough apart that they don't look busy, especially because of the extra layering with the sweater. Having the stripes peek through subtly makes it more practical for those who are a bit intimidated by the thought of pattern mixing. Even if we were to switch out the leopard boots and add a pair of sold colored, the contrast with the sold colored sweater is a good one regardless.
I've actually done this same combination a couple of months ago, minus the coat and sweater; you can check it out here.
I hope you love today's outfit, beauties, and I hope to see you back here for tomorrow's post. Thanks for stopping by and have an amazing day!
XO,