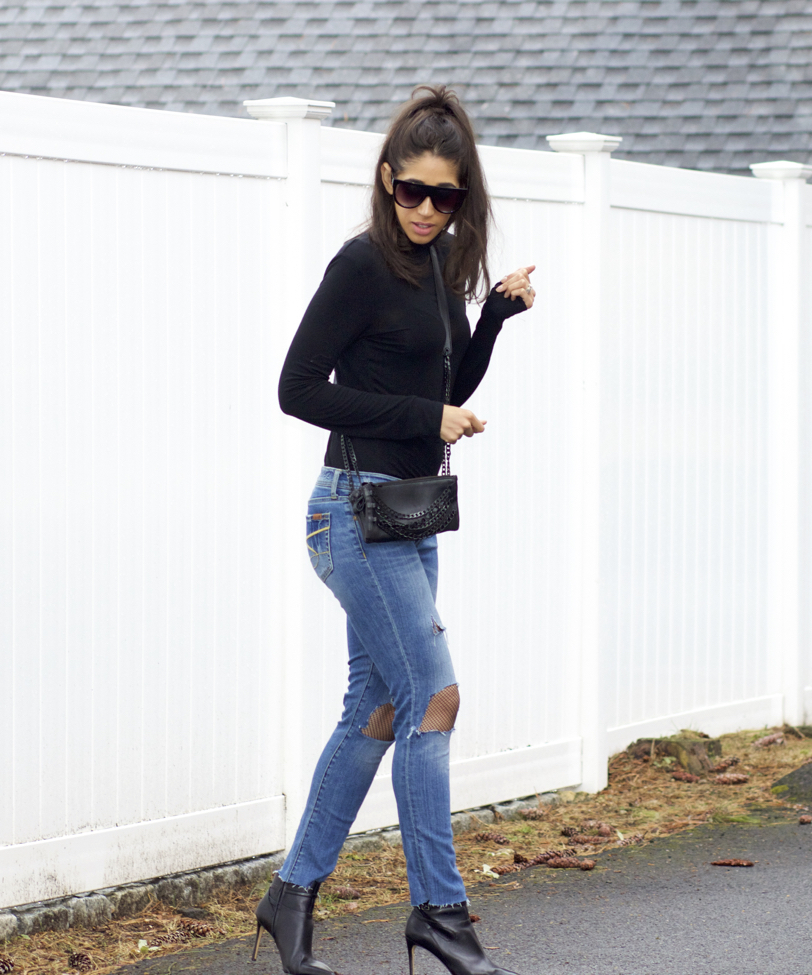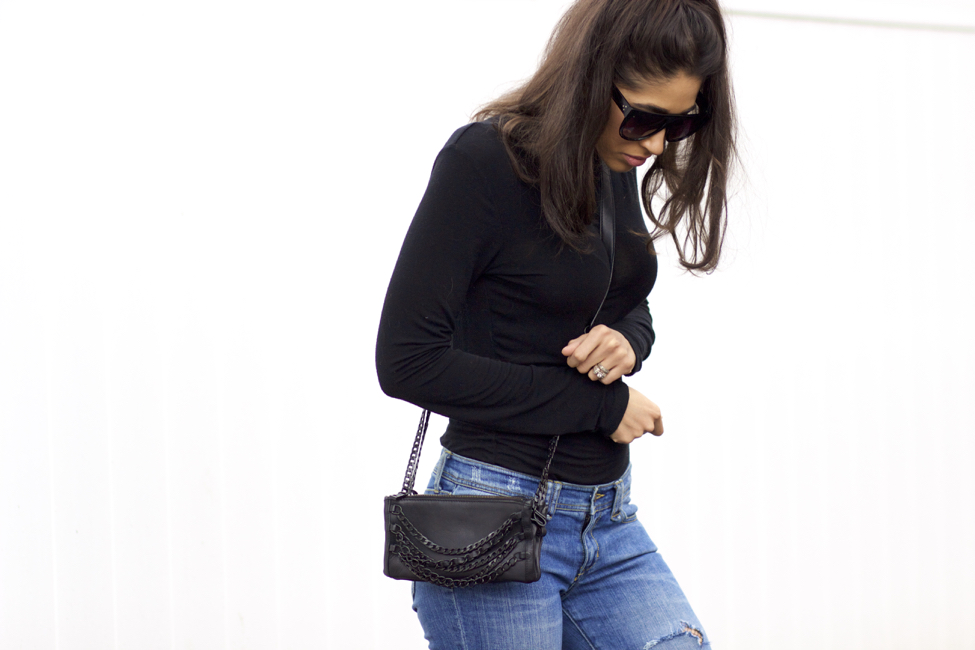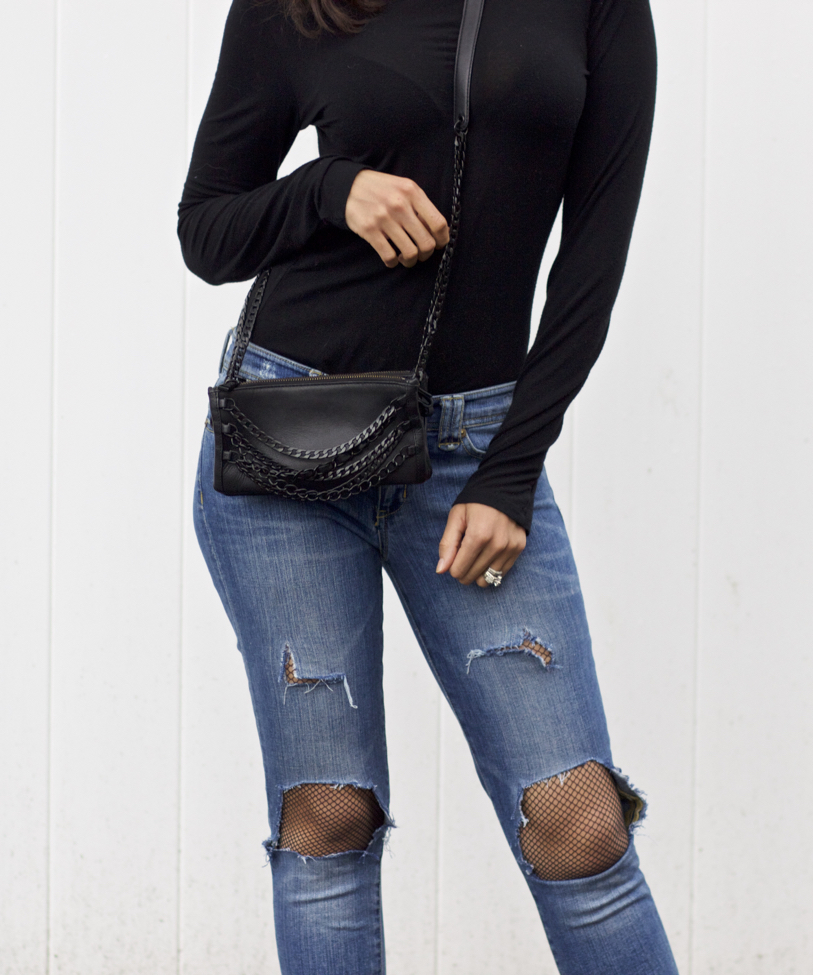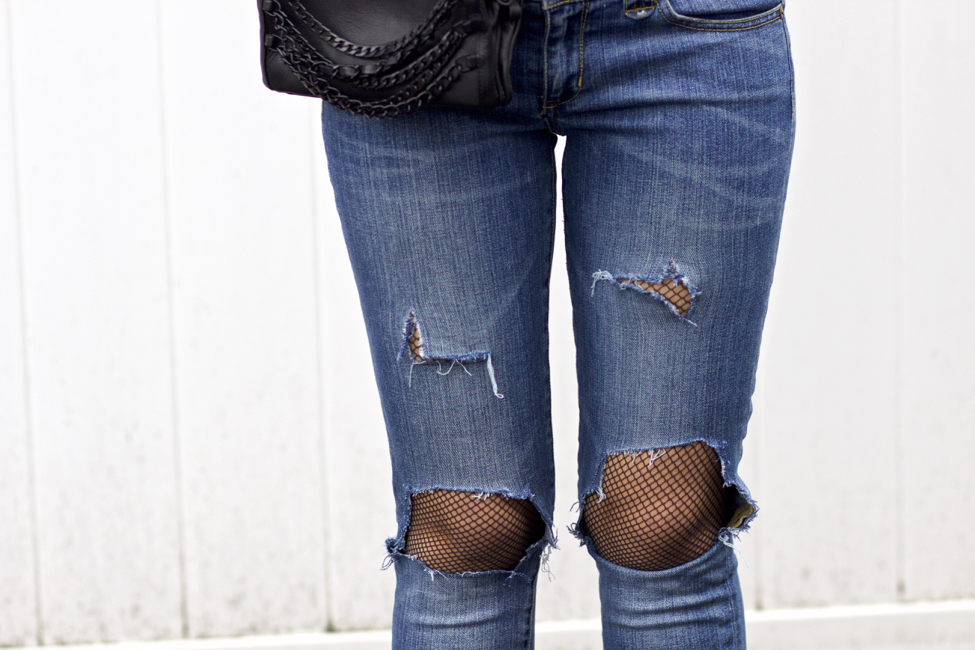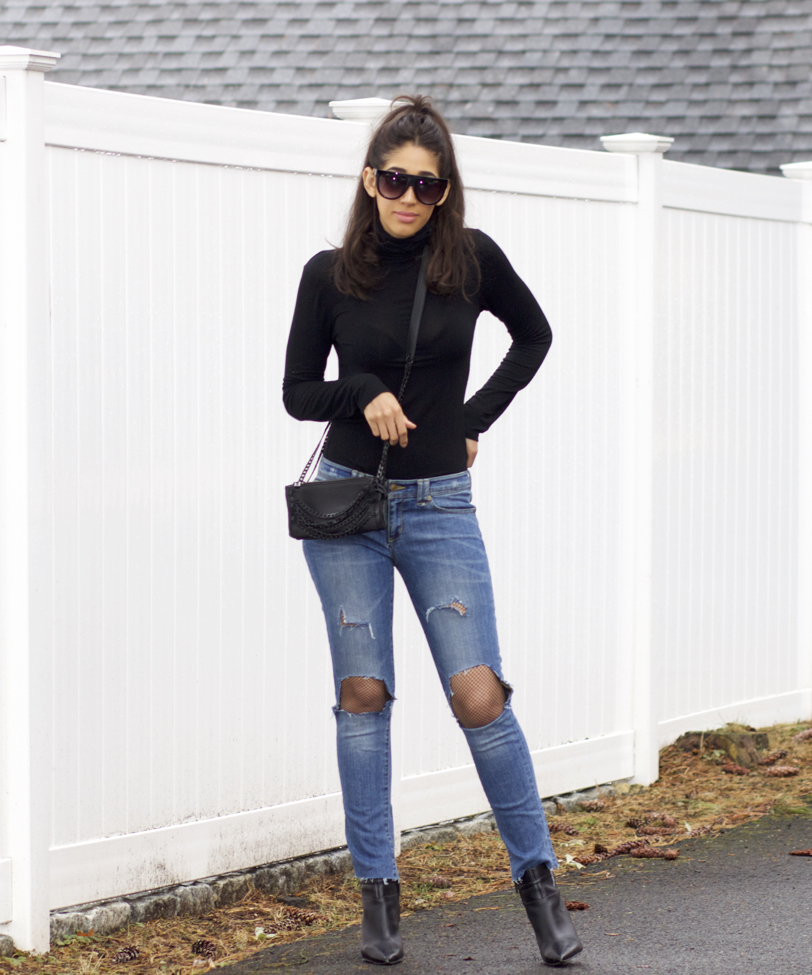 TURTLENECK | SUNGLASSES | JEANS (these are a DIY, but these are similar) | BOOTS: Similar | BAG: Similar
---
---
Happy Friday my sweet friends!
When it comes to creating a chic and stylish outfit that's easy, you're best bet is to seek out black pieces. You'll always get plenty of use by styling them with other colors and prints, but they look all sorts of chic when paired together. Key pieces to have are a pair of sunglasses, a top, bag and pair of shoes. Since we're styling for the colder months, the top can be in the form of a sweater or turtleneck. What I love about the turtleneck in particular is that it looks so chic when done with just about any bottom. However, I love it even more when it's paired with denim. There's something about the simplistic combination that's effortlessly edgy and sleek.
To make the outfit look all the more fashionable add in a pair of black sunglasses and black leather ankle boots; I love the look of relaxed boyfriend or distressed jeans paired with black ankle boots. The combination is a strong one that's so stylish. Just makes sure that if you're working with cropped styles that you pair them with pointed toe ankle boots, since rounded toes can make your legs appear short and stubby, since the denim is cut short and your losing a bit of ankle. To enhance the edgy vibe, I wore fishnet tights underneath, but any black pattern would do and creates a cool contrast to the denim.
The sunglasses I'm wearing are a great dupe for the Céline shadow sunnies and are at such a great, affordable price point (under $20!). The black are sold out, but they're available in the tortoise, which I wore on Monday. I had been eyeing them both for months until they were restocked, so if you want the black, just keep checking, they may end up restocking them again.
I hope you feel inspired by today's look, which is perfect for the upcoming weekend! Aviah turns 7 months today! Now tell me, isn't that crazy?! It feels just like yesterday I was pregnant!! Thanks so much for stopping by and I hope you have a wonderful weekend, my friends!
XO,