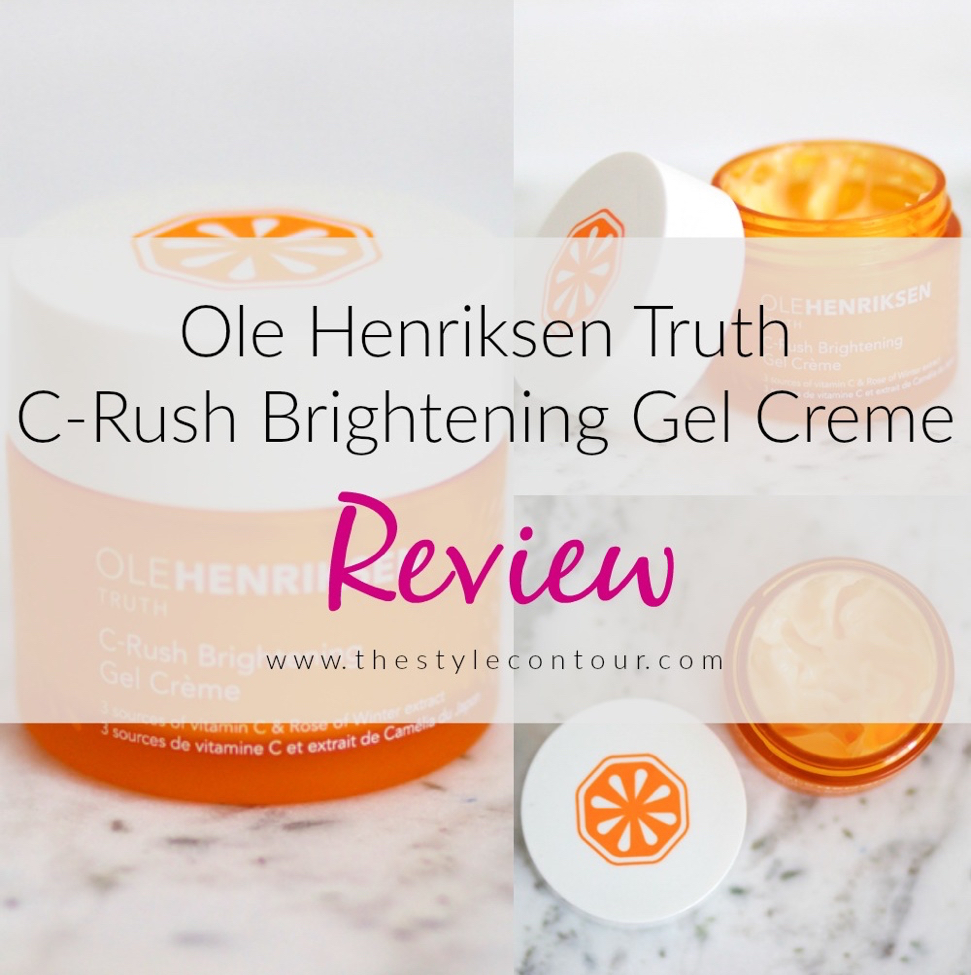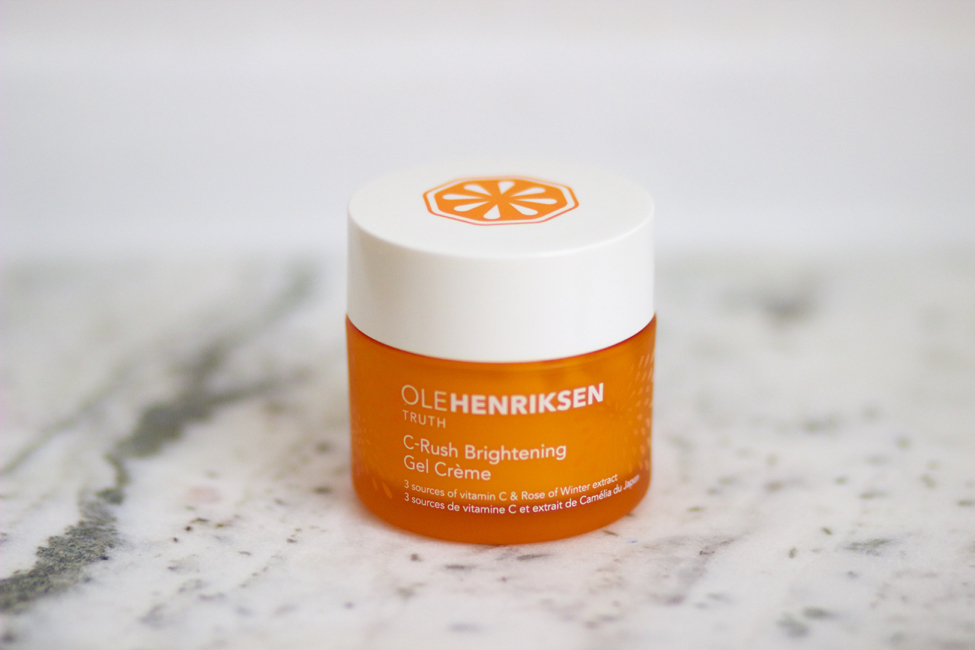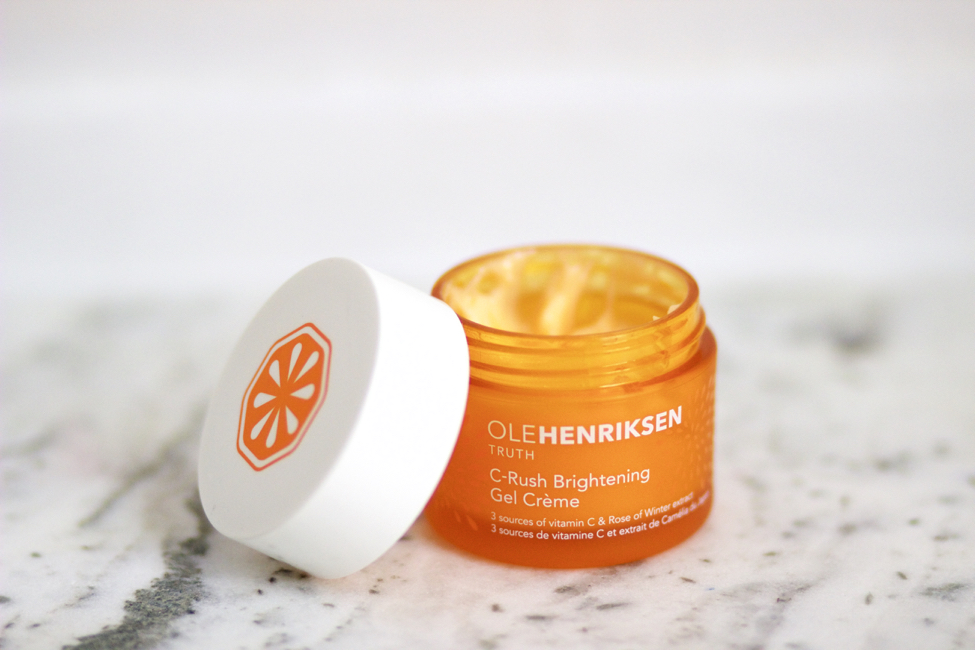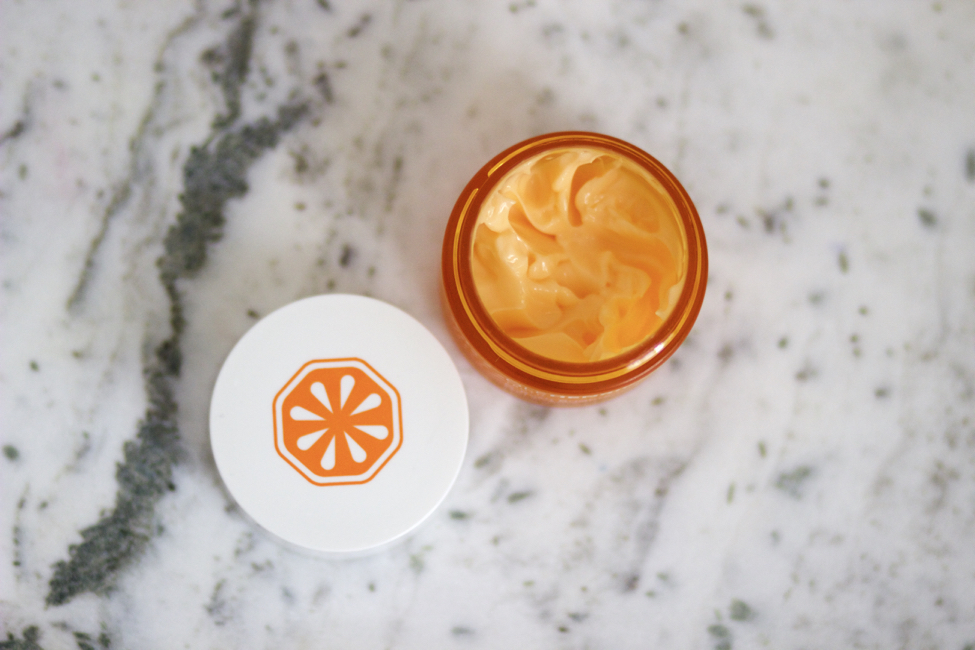 Happy Monday my beautiful friends!
As many of you know, I've been testing a few moisturizers for the past several months and for the most part, I've been quite satisfied with the results I've noticed with each moisturizer I've tried. As I was nearing the end of the one I've been recently using, though I loved that moisturizer, I was thinking about testing another brand, but I didn't know which one should be next, so I kept holding off. I typically like stock up on a product when I notice I'm nearing the end, so that I don't run out and have absolutely nothing to use. I still had some time to think about which product I'd like to try, so when I received the Influenster Vox Box with the OleHenriksen C-Rush Brightening Gel Creme to test out, I was very excited and eager to try. So much so that I didn't both finishing the one I'd been using, instead keeping it on stand by should this one not work out for me.
Before I begin sharing my thoughts on the moisturizer, I would like to mention that I've been a fan of OleHenriksen's products for a few years now. I actually discovered the brand through Influenster when they gifted me with a trial set of their Power Bright 3 -Step Professional Brightening System, which is amazing by the way! Since then, I've repurchased the set and have also been using both their Truth Serum and Invigorating Night Transformation Gel (it's a lot cheaper when you buy this set, which is what I purchased ;)
Now, moving along with the review....
First off, it smells delicious! If you've read My Morning Skincare Routine 2018, you'd know that I'm a huge lover of vitamin c based skincare products and those that smell like creamsicles especially, which this moisturizer does! Speaking of vitamin c, it's said to contain 3 sources of vitamin c, but doesn't state what those sources are exactly, which I actually would've liked to know. In addition, it also contains rose of winter extract, which is noted as an antioxidant sourced from Jeju Island in Korea. I know nothing at all about Korea's geography, but I do know that Koreans know a thing or two about skincare, so if an ingredient is from there, I'm guessing it's good!
As for the texture, it's called a gel-créme and to be honest, I'm not quite sure why. When I think of the word gel, the first thing that comes to my mind is sticky or tacky, which their Invigorating Night Transformation Gel does feel a bit like. This on the other hand doesn't. However, it's in conjunction with the word créme and it feels a bit lighter than a typical moisturizing creme, which I like. It doesn't feel heavy at all, yet doesn't make your skin appear oily or greasy, so perhaps it's the gel and créme like textures that are creating the balance? With that, it's geared to condition and moisturize dryness, fight wrinkles and aid with the loss of firmness and elasticity.
I actually have combination/oily skin, so my skin doesn't typically experience dryness and thankfully I haven't yet to begin showing signs of wrinkles or loss of firmness, so I can't necessarily say that I've noticed an improvement in any of the three areas. What I will say is that I've noticed that it's drastically improved the look of some of the acne scaring I had from way back at the start of my pregnancy with Aviah. Since I'm olive, when I scar, it's typically a purple color (incredibly annoying) and takes forever to fade. As much as I've loved all the moisturizers I've tried, as previously stated, none of them provided such fast and notable results for the scaring. I've only been using this moisturizing cream for about two weeks, but actually began noticing these results a few days after I began testing it out. While looking at some of the research claims for the creme, it states that 100% of users said their skin looked healthy and 97% said their skin looked brightened. I can definitely attest to both.
Lastly, when it comes to general use, I've been applying it to my skin both day and night (it can be used both AM & PM) following both the serums I mentioned at the start of the post. I don't know if that's part of the reason I noticed such rapid results, since the Truth Serum specifically aims at brightening.
If you've made it to the end of this post (you get a golden star, haha) then I'm sure you'd guess that I love it and would certainly suggest you give it a try if you're in the market for a new moisturizer. As mentioned, I have combination/oily skin and it did not make my skin feel or look more oily and if you have dry skin, it claims to help with that, so I think anyone, regardless of skin type, can give this a go.
What's your favorite moisturizer brand?
:: SHOP MY FAVORITE OLEHENRIKSEN PRODUCTS::
---

---
Thanks so much for reading, my sweet friends, and I hope you have the most amazing week ahead!
XO,