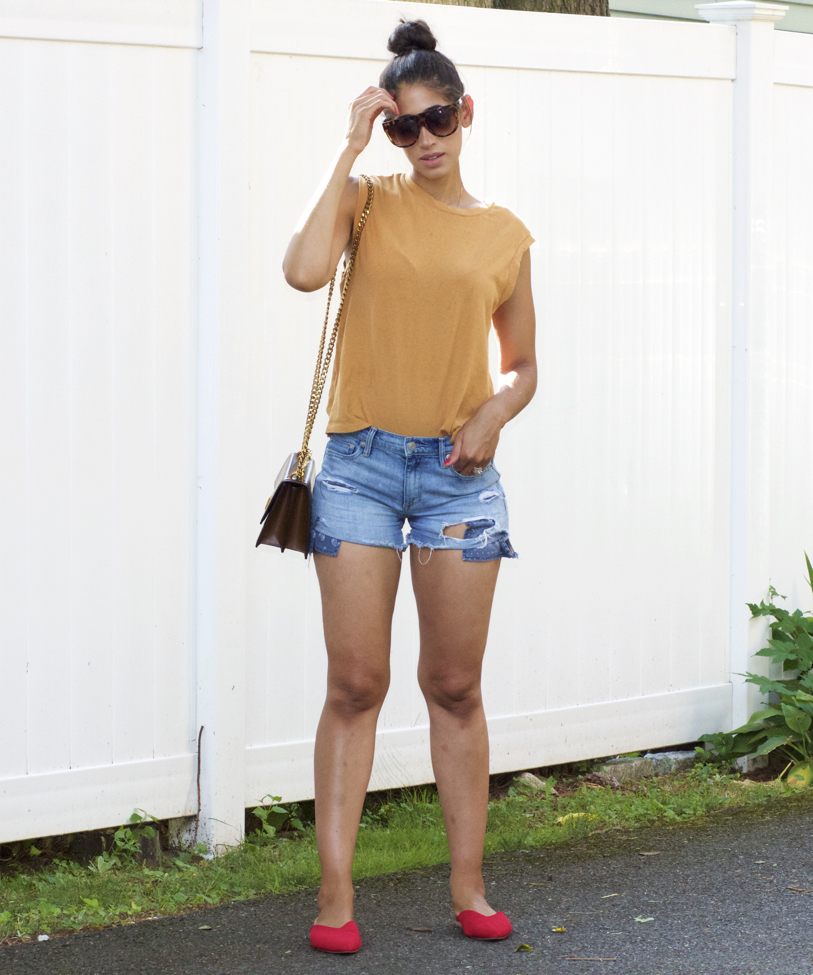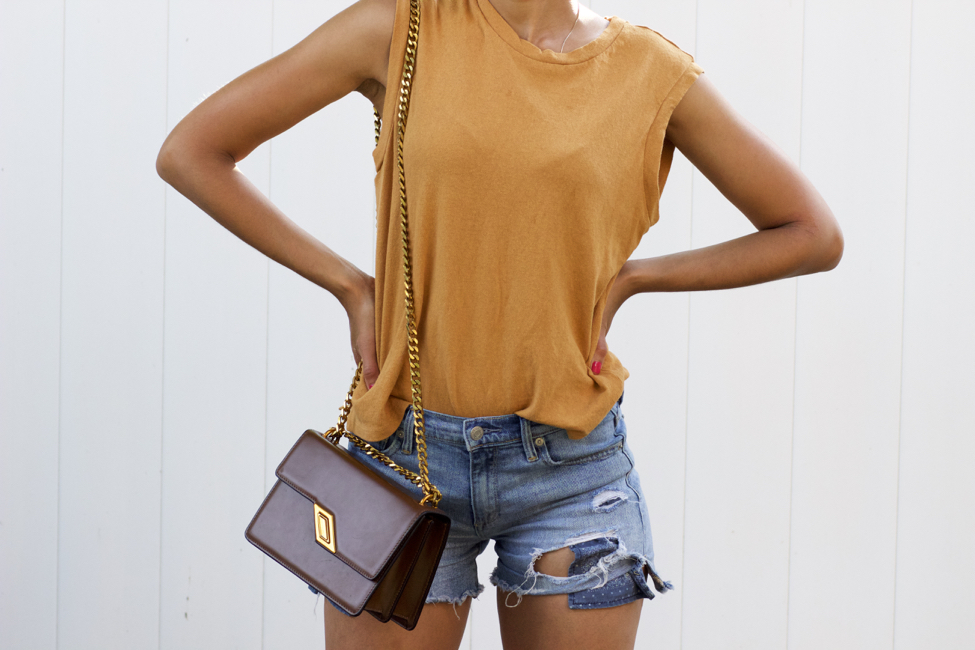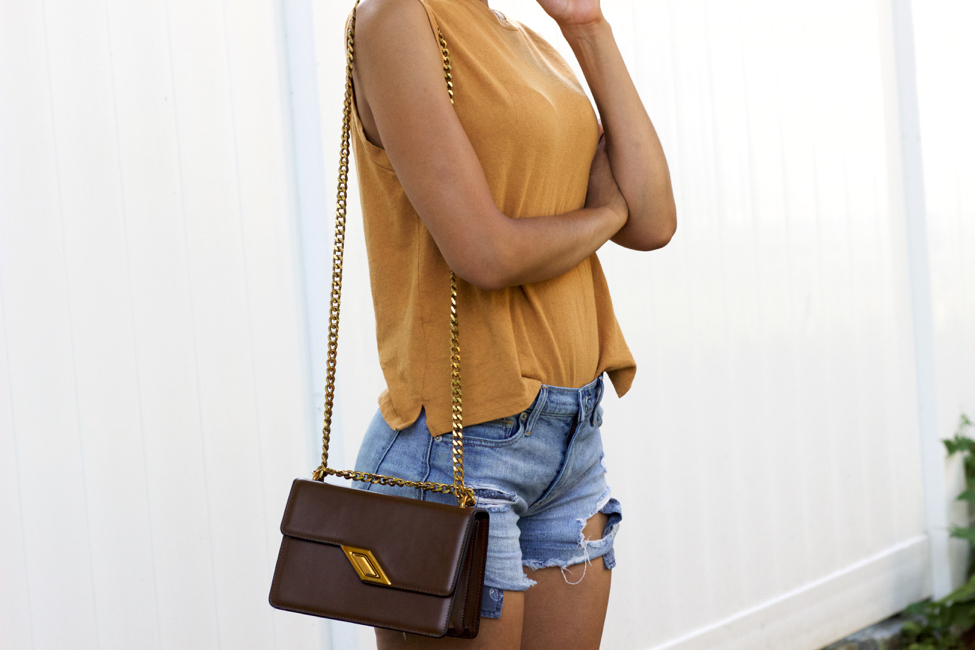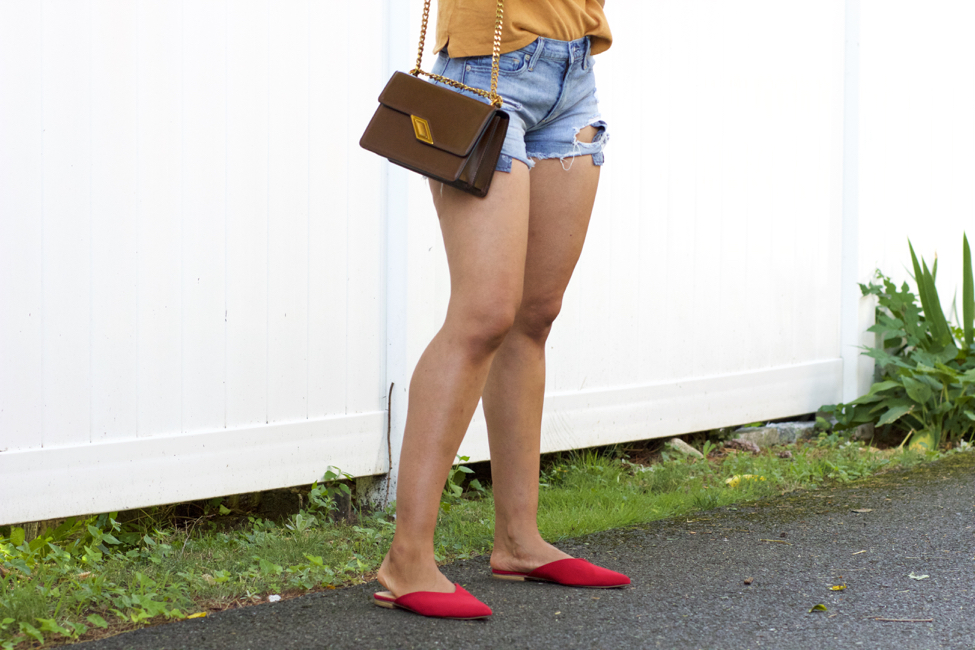 TANK: Similar | SHORTS: Similar | SHOES: Similar | BAG: Similar
---

---
Happy Friday friends!
I've last styled this muscle tank in this blog post a little over a month ago. I love it because it's such a perfect neutral color for both summer and fall. I love the idea of it paired with black denim especially! Brown shades look so gorgeous and chic paired with black. I've never really wore a muscle tank before and I have to say I really like it. The sider shoulders create a different look than your standard t-shirt. That said, it may not be a favorite for one who already has wide shoulders, but is a great option for those who have narrow ones. Something to consider when experimenting with some of the trends that have been floating around, which includes this muscle tee style. I've been seeing styles that have more of an 80s feel with the shoulder pads which I like, too.
To dress up the look a bit, I broke out my red mules I haven't worn in a while. I love the red and brown color combo, it's different and looks great for summer transitioning into fall.
All this talk about fall...I'm not ready for it all. I usually am, but considering that winter lingered way too long and being quarantined the entire spring and much of summer, I'm just not ready! The only thing that I'm liking to discuss as it pertains to it is fashion. I mean, who really doesn't like fall fashion?! It's the best in my opinion. So, for now, let's just talk about it without much desire for it. Okay? Lol!
It's been quite some time since I've shared a post on a Friday; it feels good to have posted 3 times this week! I hope you all have a great weekend. Let me know what your plans are (if any). I look forward to seeing you all on Monday!