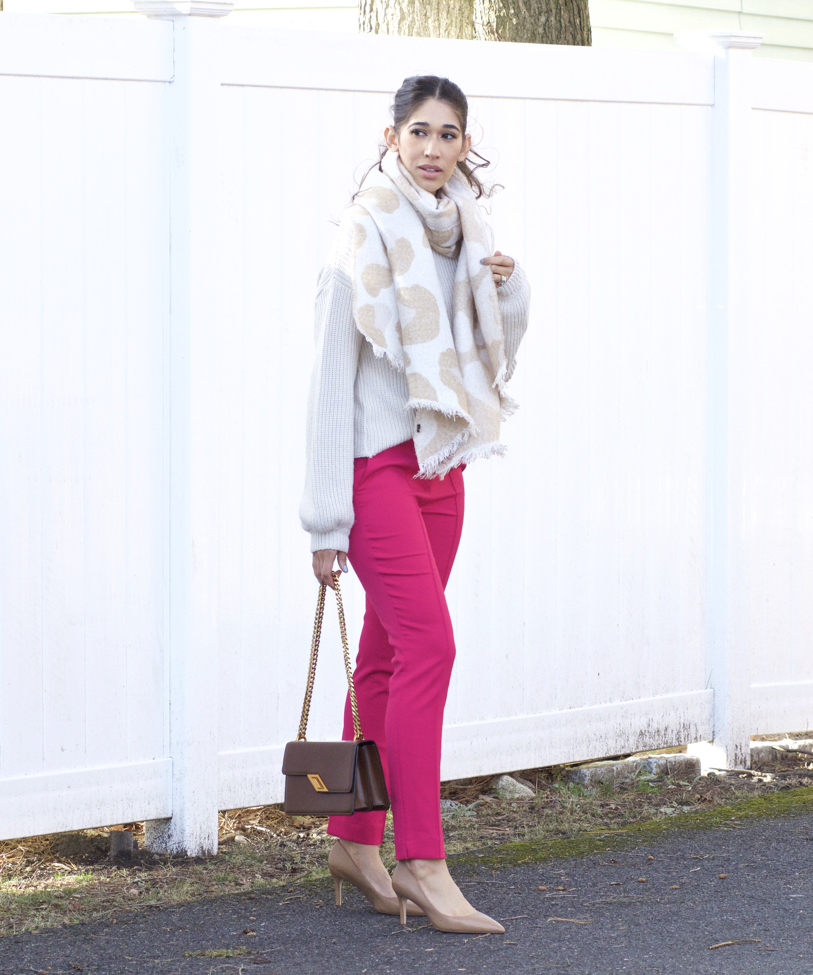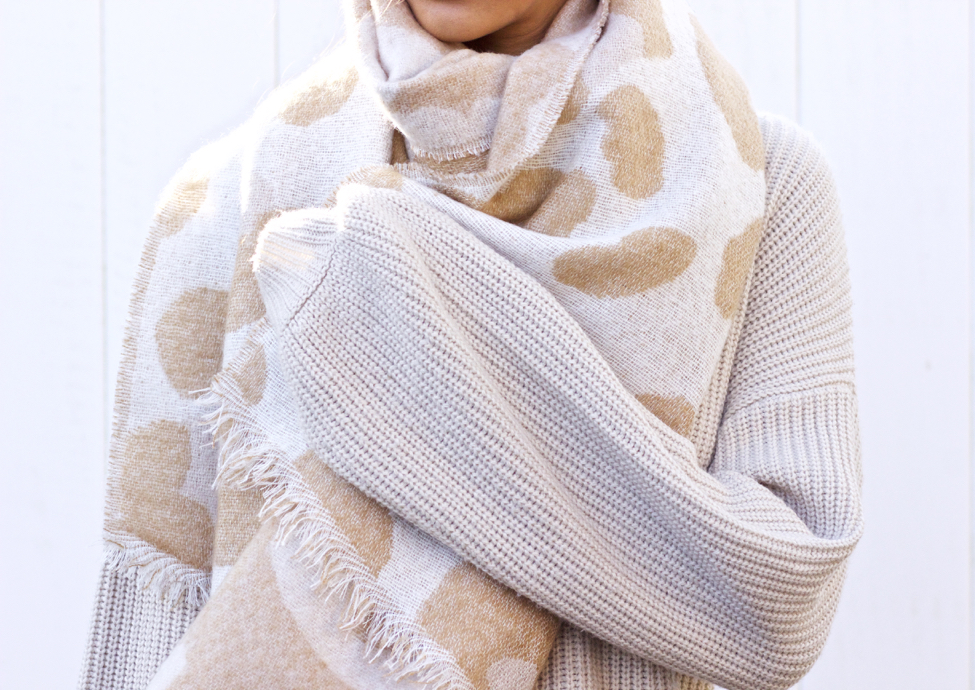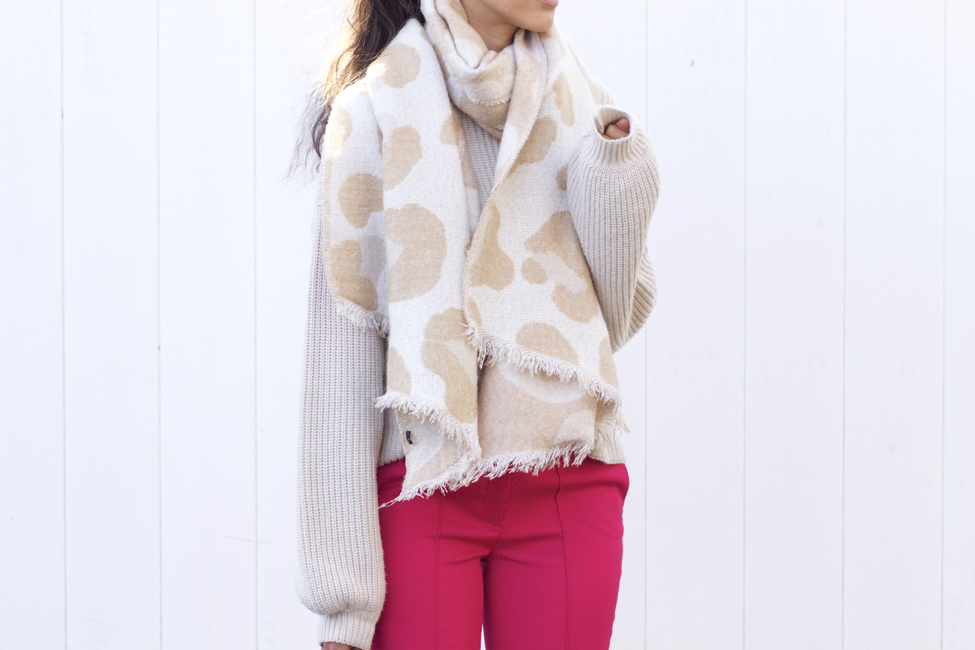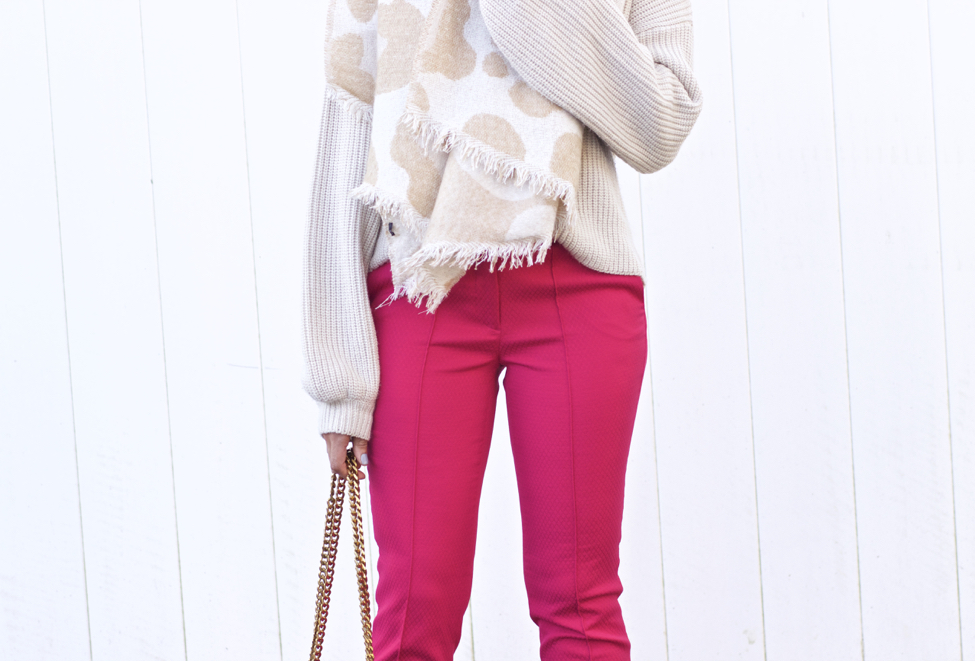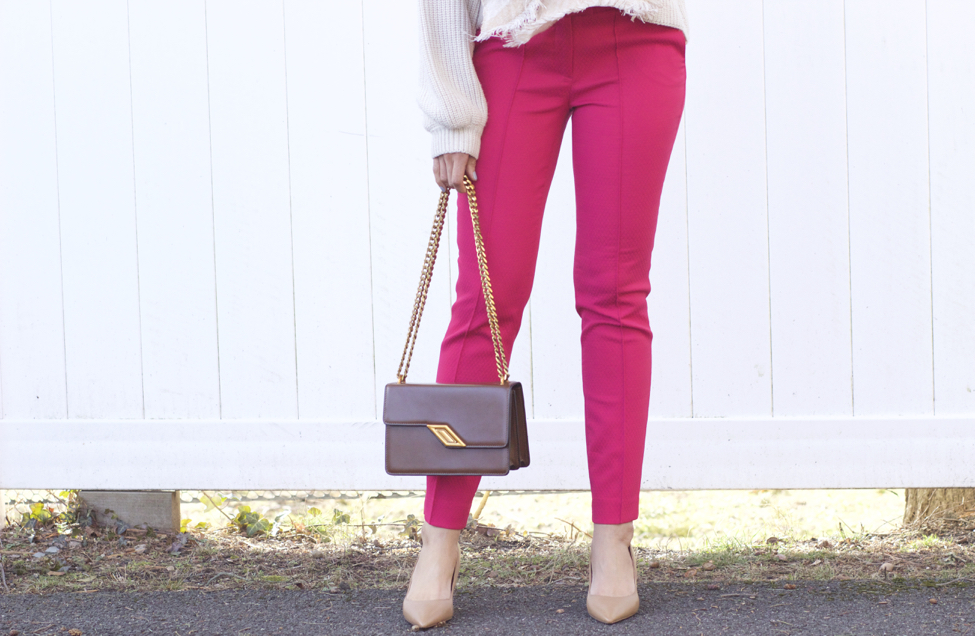 SCARF: Similar | SWEATER: Similar | PANTS: Similar | BAG: Similar | SHOES
---
---
Happy Friday my beautiful friends!
Would you believe that I've owned these pink pants for about 7 years? Though it hasn't been until recently that I've been wanting to wear them more because out of nowhere, I've gotten ideas on how to wear them in ways that allows them to serve as the start of the show, while still looking polished and not uber playful. I think that's what hindered me from wearing them more; I was somewhat intimidated. Yes, me. If you've been following this blog over the past few years, you'd know that I've had a bold and adventurous style, never really steering away from graphics, prints and color. My style has shifted and become more refined as I've gotten older and have had kids, but I still love color.
These pants are in a bold and bright pink shade, not as versatile as the millennial pink that's gained popularity these past couple of years, but I do think it looks amazing paired with neutrals. I mean what doesn't, right? I love the way this outfit turned out with the off white oversized sweater and more muted take on leopard print in the scarf. I also love the idea of it paired with a fitted grey, white or black turtleneck. If I were to have styled it with any of those three (which I surely will) I'd most likely keep the shoes the same, which I feel refines the look more. I do want to mention that when it comes to pairing vibrant pinks with black, they can come off a bit cinematic/ retro 50s because the contrast is so sharp. To keep things a bit more modern (if that's the look you're going for), think sleek and chic by keeping things more fitted and streamlined. Though, at the same time, I think they would look cute paired with a black balloon sleeve sweater, but you know me and my love for balloon sleeves!
Have you ever worn such a bold shade of pink before? How would you style it?
I hope this post gave you some ideas on how you could style this color if you happen to have something this shade in your closet and need some ideas.
Thanks so much for stopping by and I hope you have a great weekend!