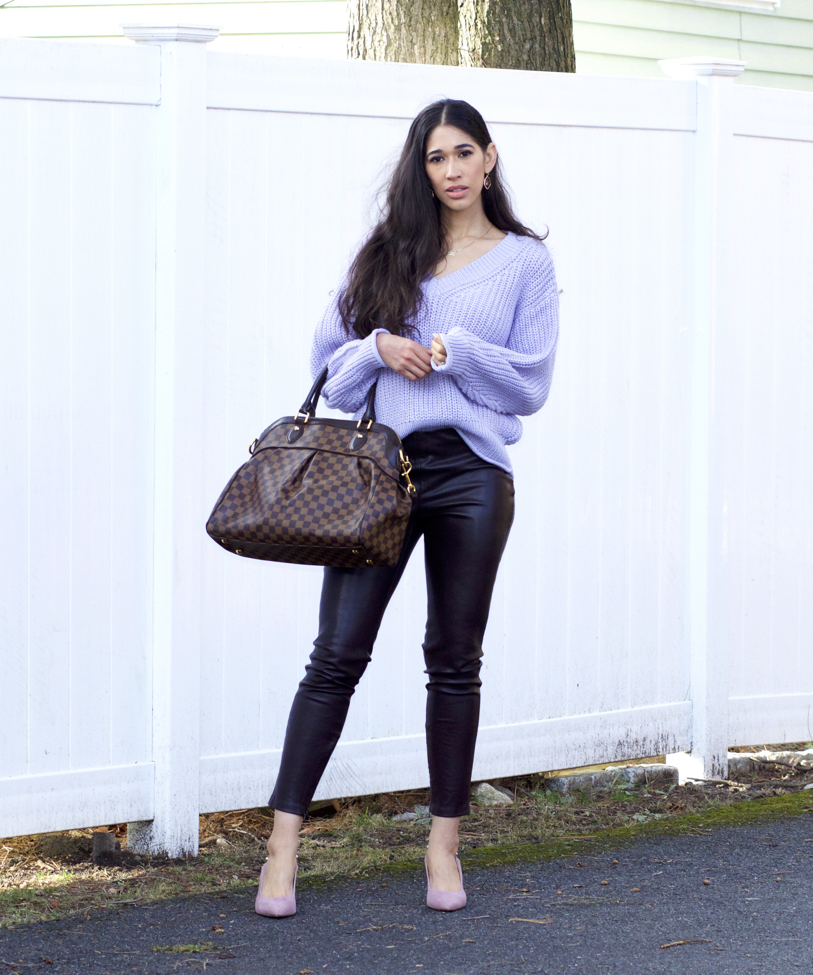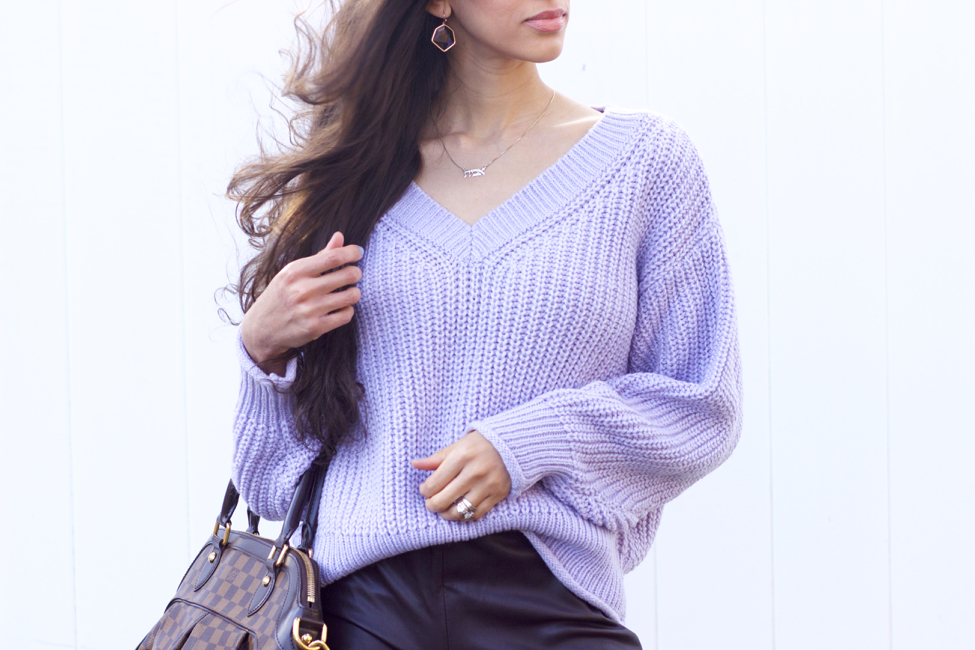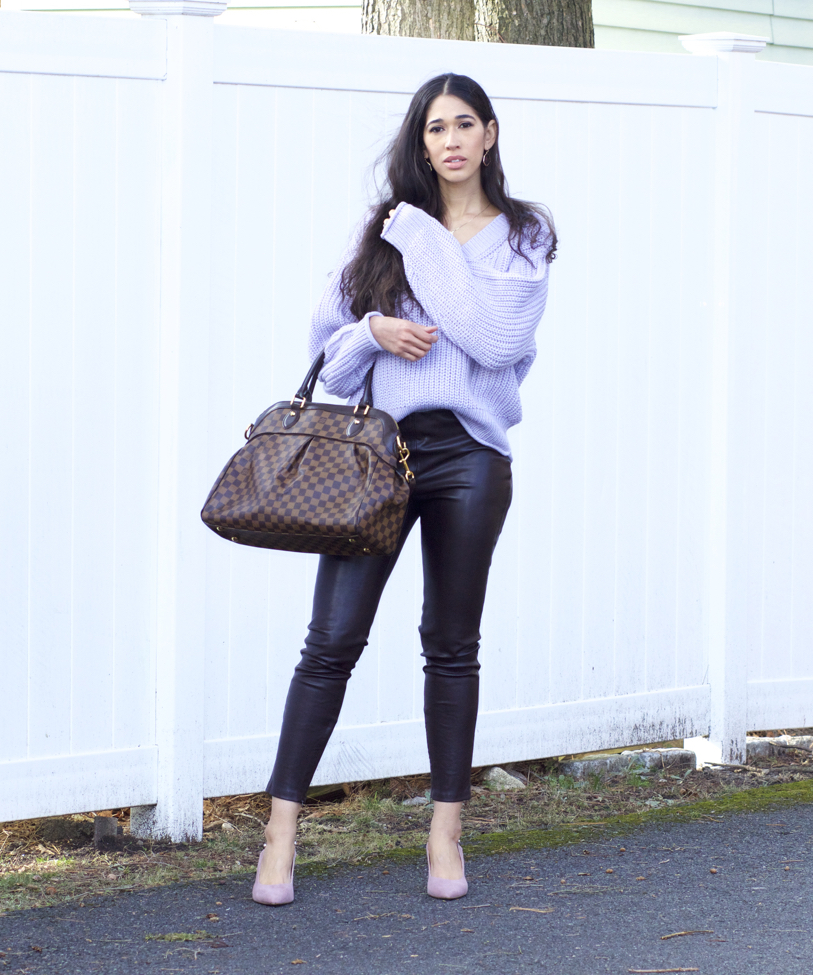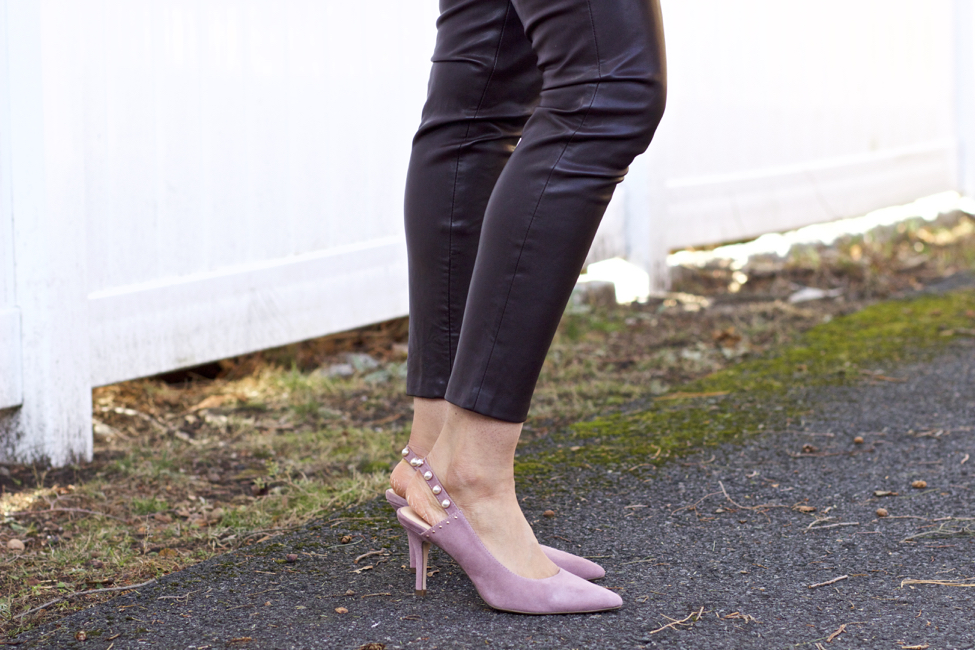 SWEATER: Similar | PANTS: Similar | BAG: Louis Vuitton Trevi GM | SHOES: Similar
---
---
Happy Wednesday beauties!
So, you all know that I love to see what colors are trending each season because I just simply love color! This year, lavender and pastel purple shades seem to be what's in and understandably so, it's so beautiful and in my opinion, looks great on everyone! I love the idea of wearing these shades during the winter months because they have that winter frosty feel and look great paired with neutrals, such as brown. I personally love the look of any shade of purple with all browns, though I do especially love the look of one color having a lighter hue over the other; the sharp and bold contrast is stunning! That's what I was aiming for in today's look. Not only is there a great color contrast with the lighter shade of purple with the deep, chocolate-y brown shade, there's a texture contrast too, which you know I'm ALL about during the winter. I love my leather!
If you're on the fence about trying light purples this season, I'm giving you a huge nudge today, perhaps even a push and shove, lol! Not only are they great to wear now, but spring will soon be around the corner and they of course are synonymous with the season.
I hope you found inspiration in today's blog post, my friends! Thanks so much for stopping by and I hope you have a great day!