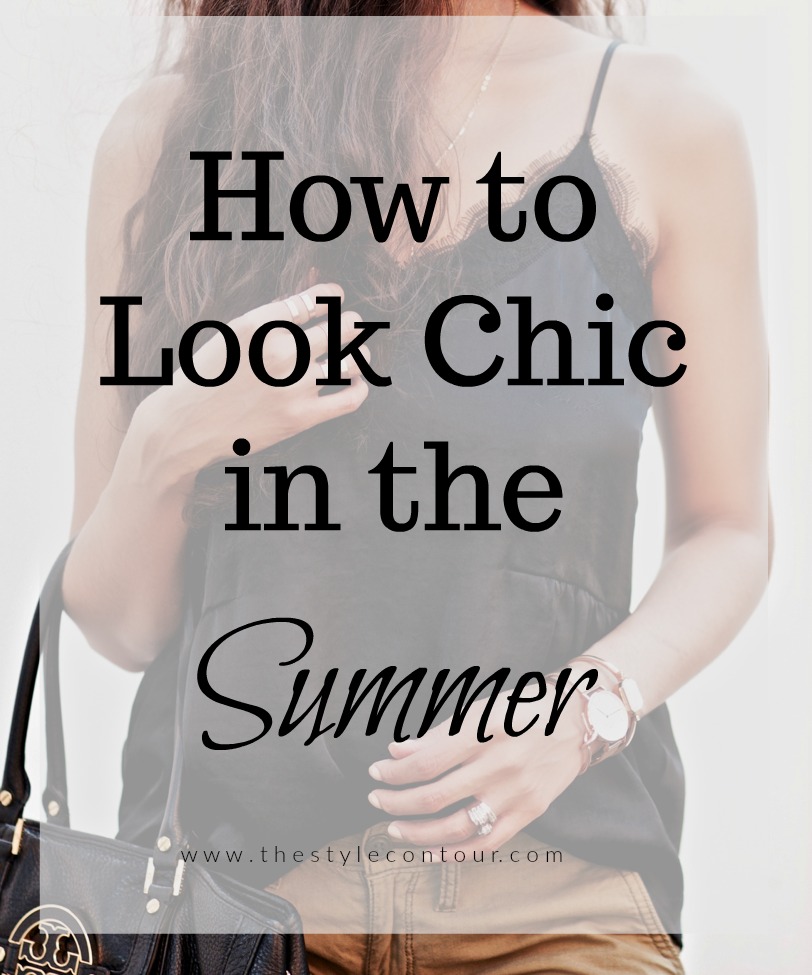 Happy Wednesday my sweet friends!
I'm sure many of you prefer to get up and get out on those hot summer days that you have plans for. I, for one, loathe the thought of putting on a full face of makeup followed by standing blank faced in front of my closet without a clue of what to wear because let's face it, when it's hot, it's just too much to overthink. Even though I may have zero interest in contemplating what to wear, I do want to look chic and put together. I believe I've found what's worked for me in making that happen that help me look chic and feel put together without having to put too much effort, allowing me to get on with my day enjoying my summer plans. Here's what they are....
1. LACE & SATIN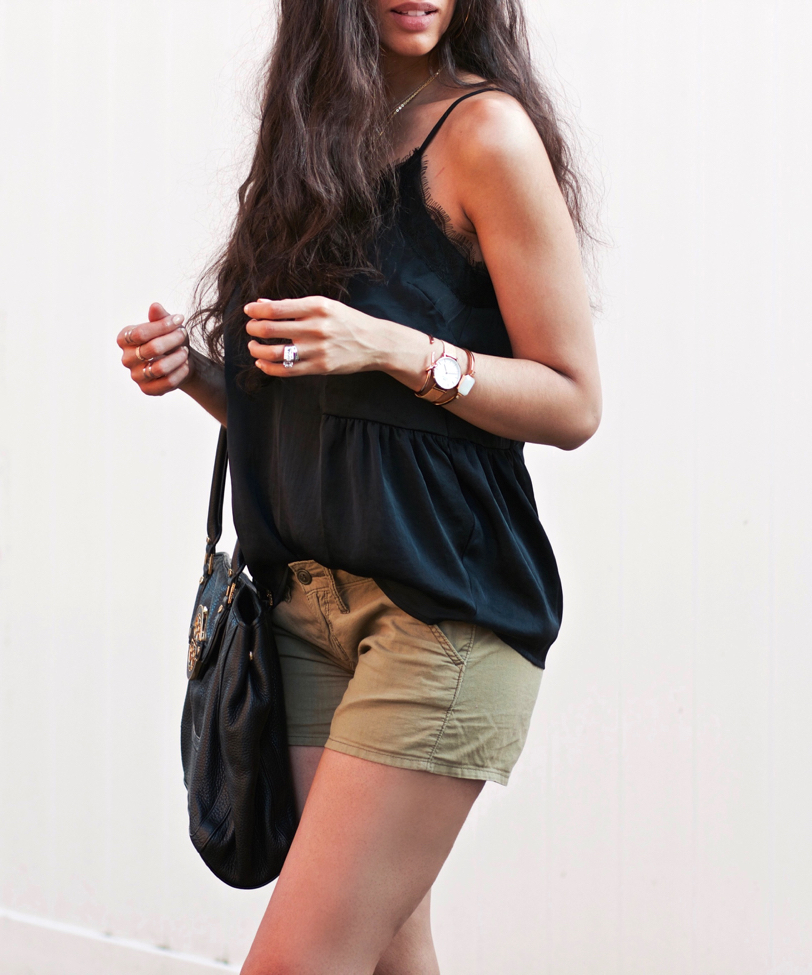 Most of my lace pieces are camis. It's not intentional, I think I just subconsciously love the fact that they're versatile and so chic and elegant. Even more so when coupled with a satin texture. Satin is so comfortable and breathable during the summer months and I particularly love them in lose fitting pieces, like a cami or slip dress. It adds a romantic, luxurious vibe, which is further enhanced with lace details. Throw on a pair of shorts for to dress up your daytime outfit or a pair of skinny jeans for a night out. I do want to point out that sweat marks can be highlighted when wearing satin, so to avoid any embarrassment, I'd suggest you either stick with black or just opt for lose fitting pieces, as I've mentioned, that aren't tight nor clingy around the underarms and you should be good ;)
2. LAYER NECKLACES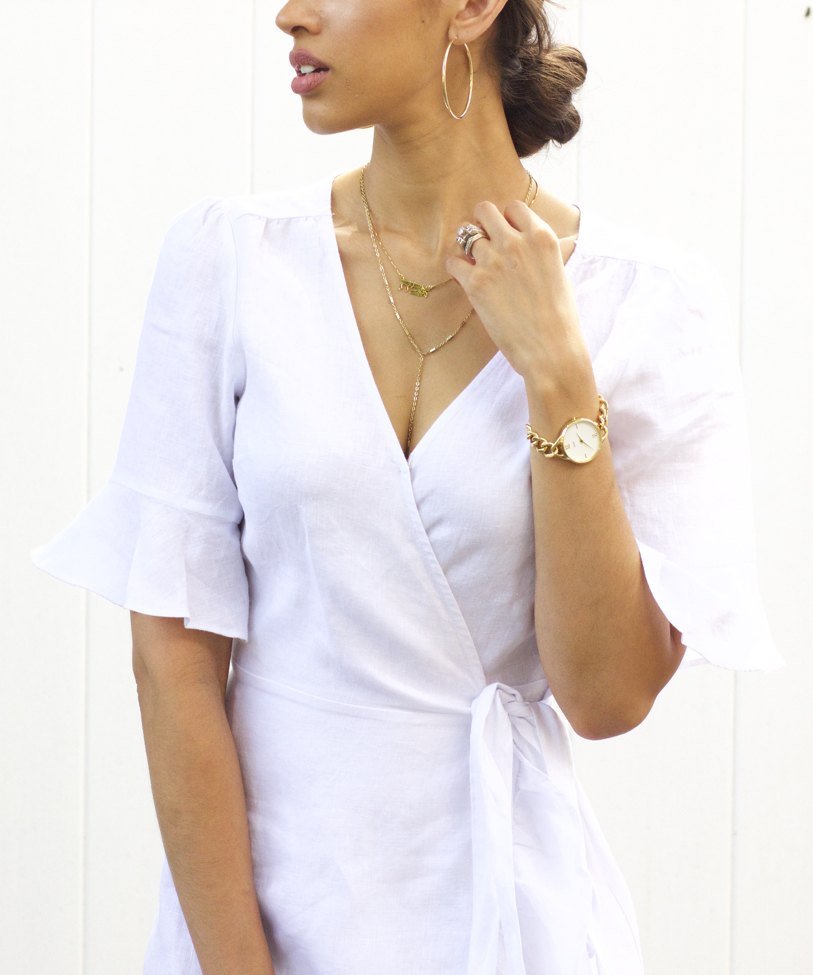 I love layering my necklaces! There's just something special about two or even three pieces that work together so harmoniously. It not only fills a void space when wearing a v-neck, but it also makes an outfit appear more chic and polished. Just keep the details simple and dainty, ensuring that the pieces you choose to pair don't compete with each other, but rather compliment. If each piece is bold then you risk creating a gaudy look that can clash and take away from your outfit all together. Instead, try pairing a plain chain with one that has some sort of detail, either a monogram or gem stone, for example. Each should also be longer than the next, to ensure they'll fit comfortably in between one another.
3. ONE AND DONE PIECES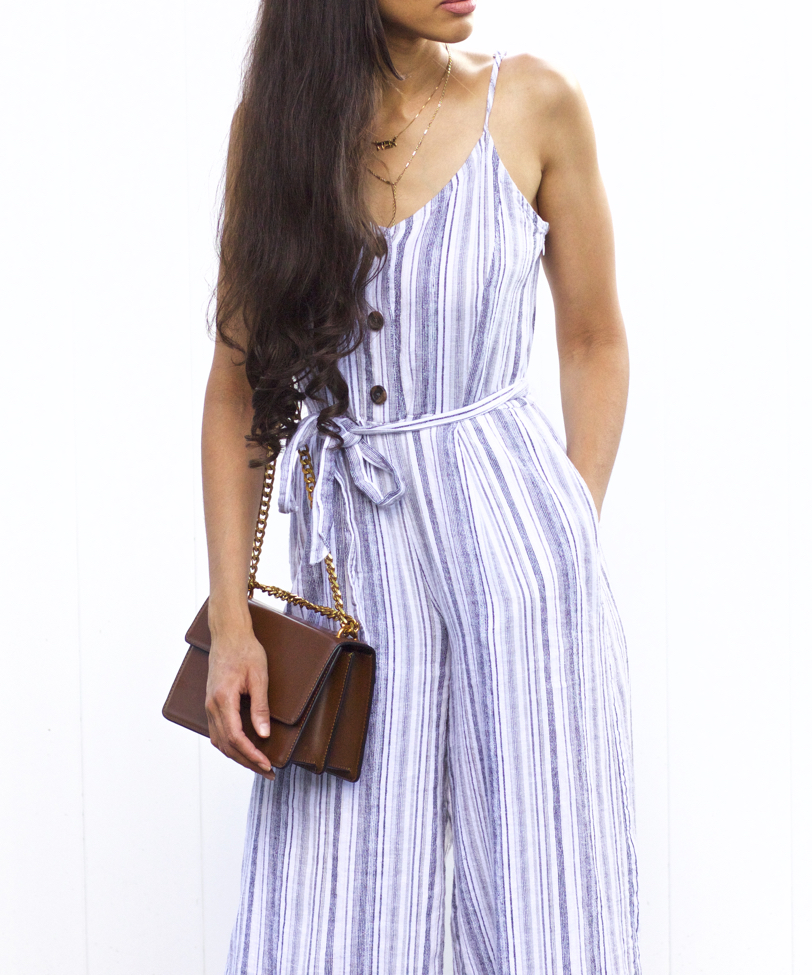 And all the mamas said AMEN! Haha, seriously though. I've never appreciated one and done pieces as much as I do now that I'm a mom (on the go). Dresses, rompers, and jumpsuits are just so easy to wear. You just throw them on and you've got a complete outfit. I highly suggest pieces that are made from comfortable and breathable fabrics, such as cotton or linen. I have quite a few maxi dresses that are in a modal or jersey fabric that are comfortable, but not as much as I'd like on those super hot August days when it's nearly 100°, as it has been lately. I've quickly become a fan of Gap's pieces. They're so classic and they have such a great range of linen at great price points, too!
4. CROSSBODY BAGS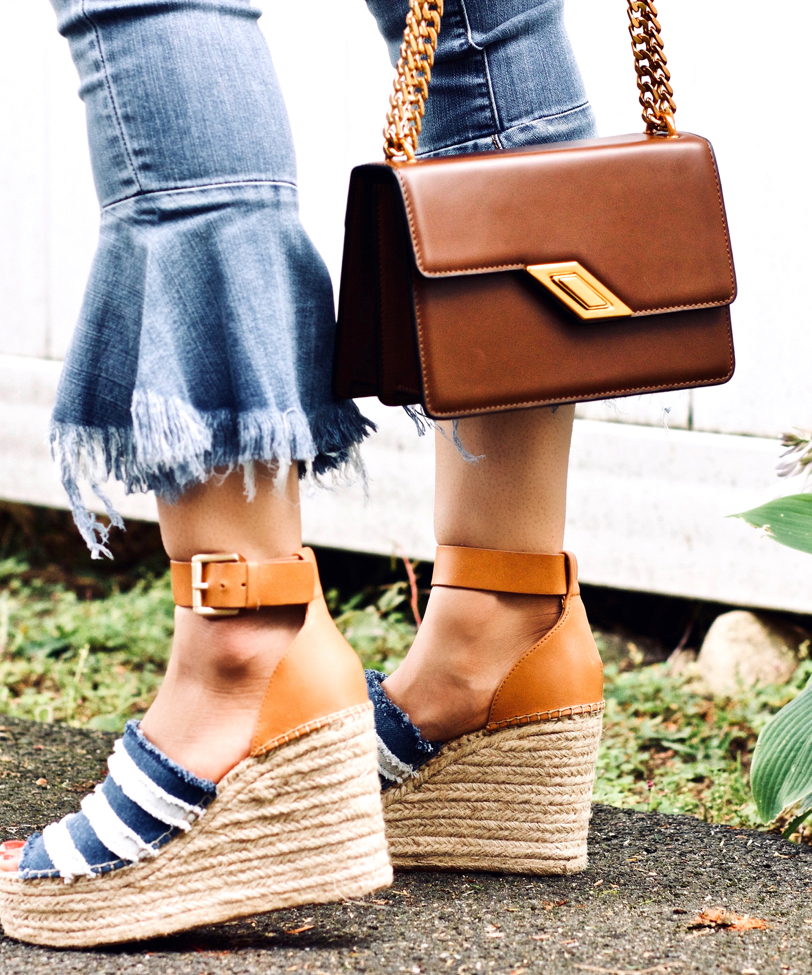 Are you tired of seeing this bag? I wear nearly everyday IRL and in at least one blog post a week here on the blog. The color, shape, and size are all perfect just simplifying my life. In the summer, it's just too hot to log around a heavy leather tote on your arm, especially since most of the time we'll be out and about walking or partaking in fun activities. Don't let an impractical accessory be the reason why you opt out of the fun! Crossbody bags are such much more stylish now than they were 10 years ago when I wouldn't even look twice. They're so chic and when structured in addition to being in a neutral color, they can also look quite expensive, too. I love them because they free up your hands and practically force you to only carry what's absolutely needed. Since I'm nearly always with Aviah, I'll have her diaper bag on the stroller or in the car, depending on what we're doing at the moment. But for me, I only stick with the essentials. I also love when a crossbody has a pretty detailed strap. It can really add a nice touch to an outfit and really pop and liven up an otherwise basic outfit. Imagine a simple white tee and denim shorts with a gold chain crossbody...so chic with an elegant touch!
That concludes my tips for looking this summer without having to apply too much thought or effort. I'd love to know if there are any things you do that help take your outfit to another level!
Thanks so much for stopping by, my sweet friends. I also wanted to thank you all for your kind, supportive, and loving words you've left in my previous post on my mother-in-law's passing. It really means a lot to both Eddie and I. Have a wonderful rest of your Wednesday!