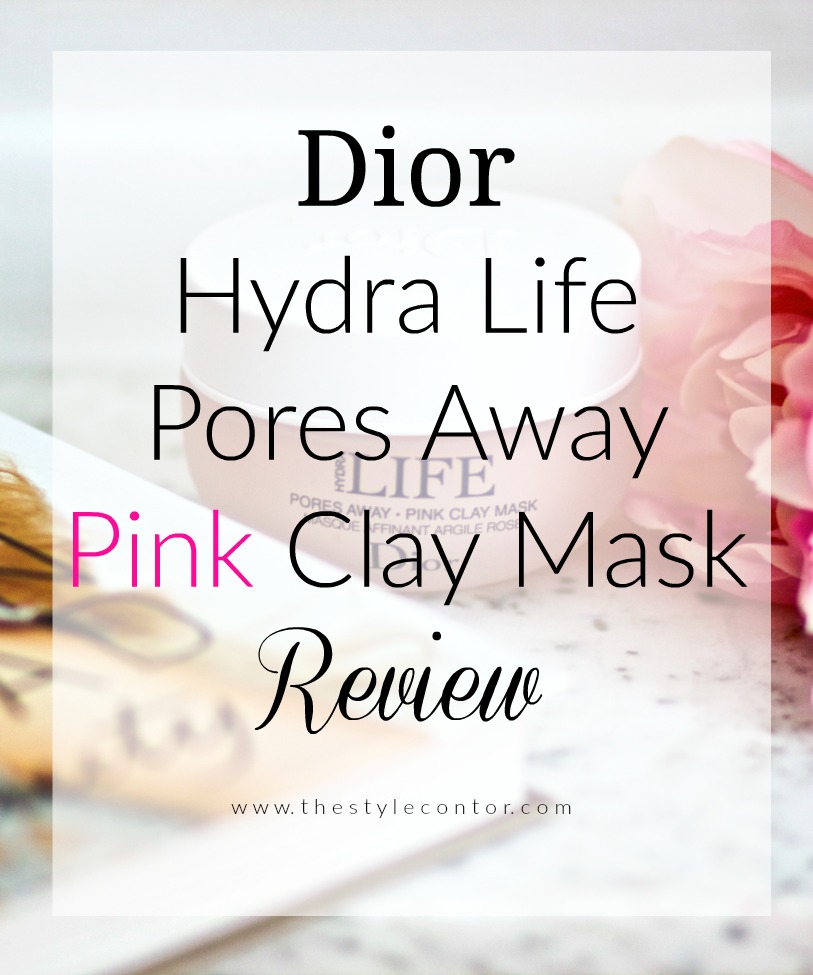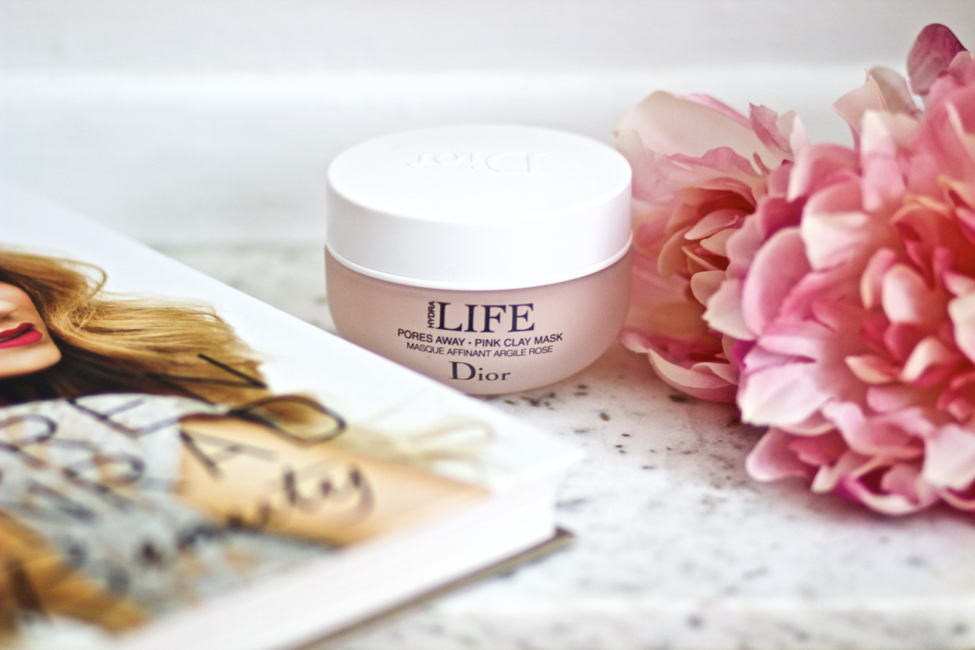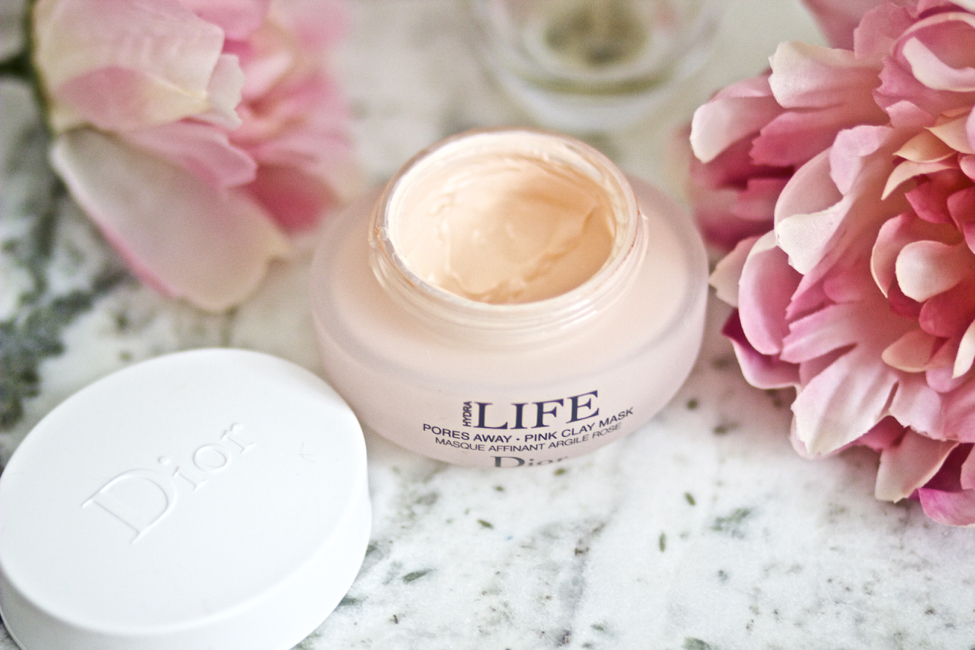 Happy Monday my beautiful friends!
I was recently given the opportunity to test out two of Dior's face masks from their Hydra Life collection. Today, I'll be sharing my thoughts on the Pores Away Pink Clay Mask and will share a review on the other in the upcoming weeks.
What really sparked my interest in wanting to give these masks a try was the fact that they're free of parabens, sulfates, and phthalates, which are all preservatives (and endocrine disruptors) that, as you know, I try my absolute best to avoid. I honestly didn't know that Dior has beauty products free from those chemicals, which really does excite me because it's a brand that I favor most in general.
When it comes to my skin type, I've mentioned that I have combination-oily and with that often comes larger pores. So, I typically gravitate towards facial masks that claim to purify and minimize them. Often times, they don't do both, at least for me because my pores are quite large, especially on my cheeks and tip of my nose. This mask claims to both purify and minimize them, while leaving a mattified finish. Did it do all three?
Yes.
Upon rinsing off, my skin felt smooth and looked fresh and matte without looking dull. Sometimes, products that claim to mattify will leave the skin looking dull, but this one evened out my skin tone and made it appear brighter, proving to me that it really did do a nice deep clean. I believe the smooth feeling is a result of the jojoba oil, which I very much appreciate because as you know, I love using coconut oil on my skin twice a day. With that, I'll insert a little caviot that if you happen to give this mask a try and notice a pink liquid form in the center of the clay, this seems to be normal and a result of it containing the oil.
What I also love is that you only need to leave the mask on for 3 minutes, which is a huge plus for me. Though I begin my nighttime regimen after Aviah is sleeping, I often have so many things that I need to get done that I wasn't able to do during the day that finishing my routine in a pinch is imperative because I just want to go to bed!
Even though I did see the results that it claims to provide, they aren't long lasting, which to be quite honest, I don't expect. I don't know if it's possible for a product to entirely and permanently change your skin type, but the results do last for subsequent days. I appreciate the fact that in the description it states that it minimizes the appearance of pores. Have you ever read claims from products that say they vanish them? That's impossible.
Lastly, I love the scent. I've been wearing J'adore for the past 10 years or so, it was one of the first gifts Eddie gave me and the scent he loves most that I wear. So, when I let him smell the clay in the jar and he said it was reminiscent of it, I couldn't help but agree. I don't believe it's exact, but it has that same feminine and sophisticated scent that brings it to mind. Though it does have a scent upon opening the jar, I don't feel as though it lingers after rinsing off. I did want to mention this in case you're one who prefers unscented beauty products; this is something you may want to keep in mind.
All in all, I would suggest you use this mask. It is very pricey, listed around $69, but consider that you don't have to use a lot of product and since it's a clay mask and depending on your skin type, you may not need to use it often, so it should last. Also, the fact that it doesn't contain harsh preserves and does all that it claims to do makes it worth it as well. You could reserve it as one of those "treat yo self" products we all like to splurge on every once in a while. I'd be nice if this was created in a trio set for the holidays, since there are three masks in total in the collection. Hopefully Dior values my input, haha.
I hope you found this post helpful, my sweet friends. Let me know if you've tried this mask before, any of the other two in the collection, or any other products from Dior!
Thanks so much for stopping by and I hope you have a wonderful week ahead!