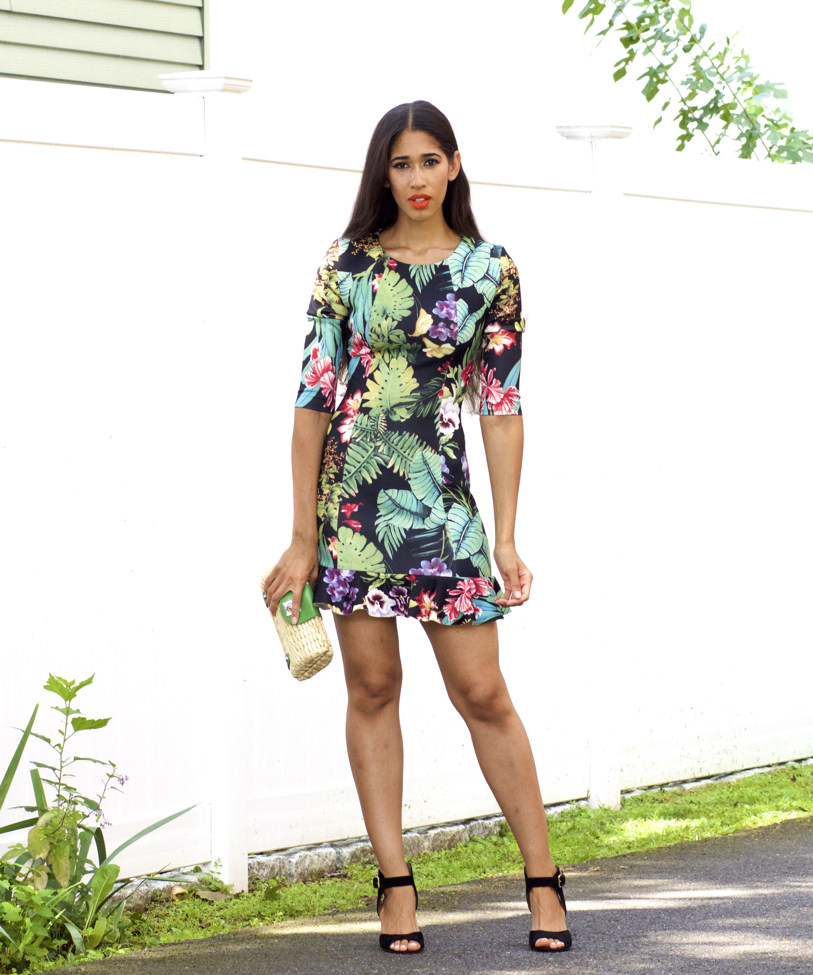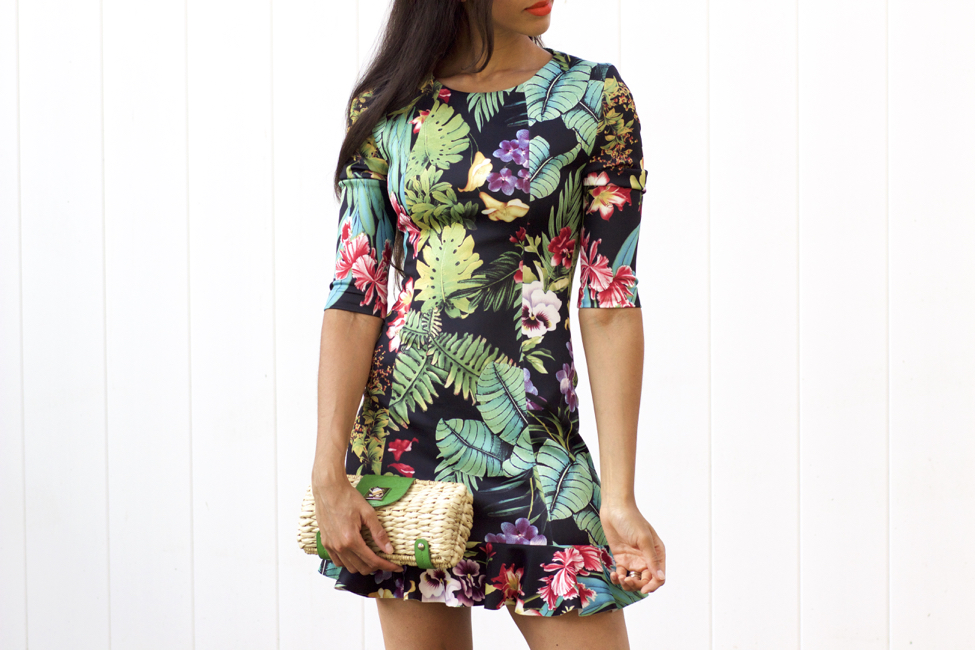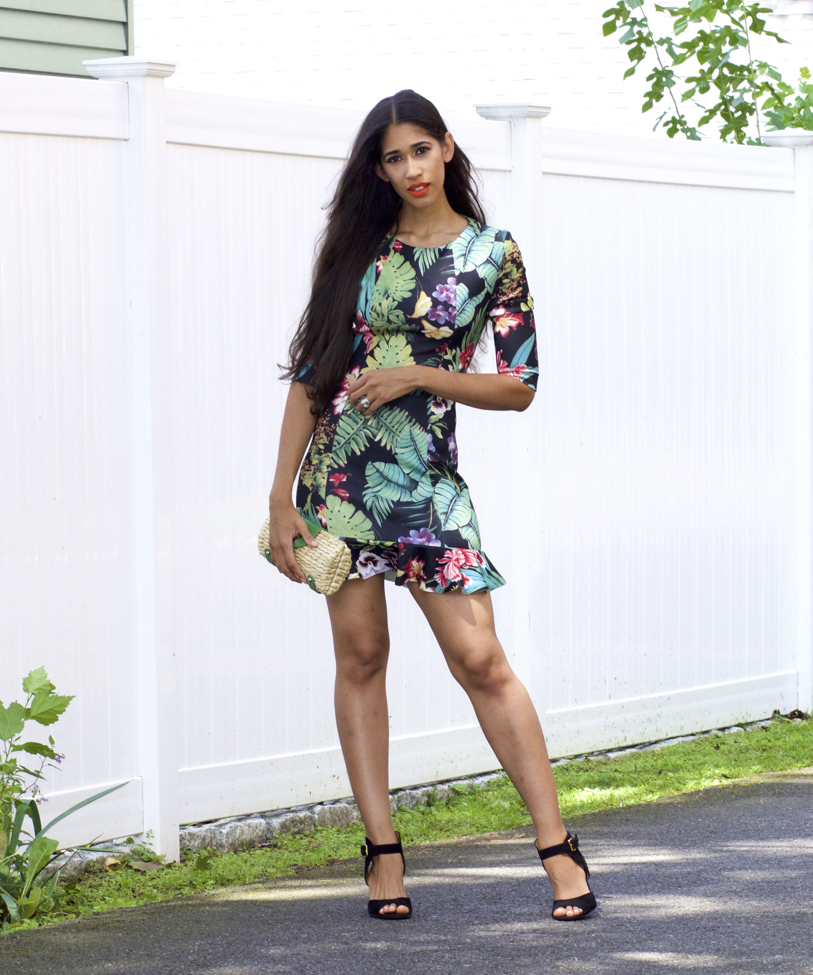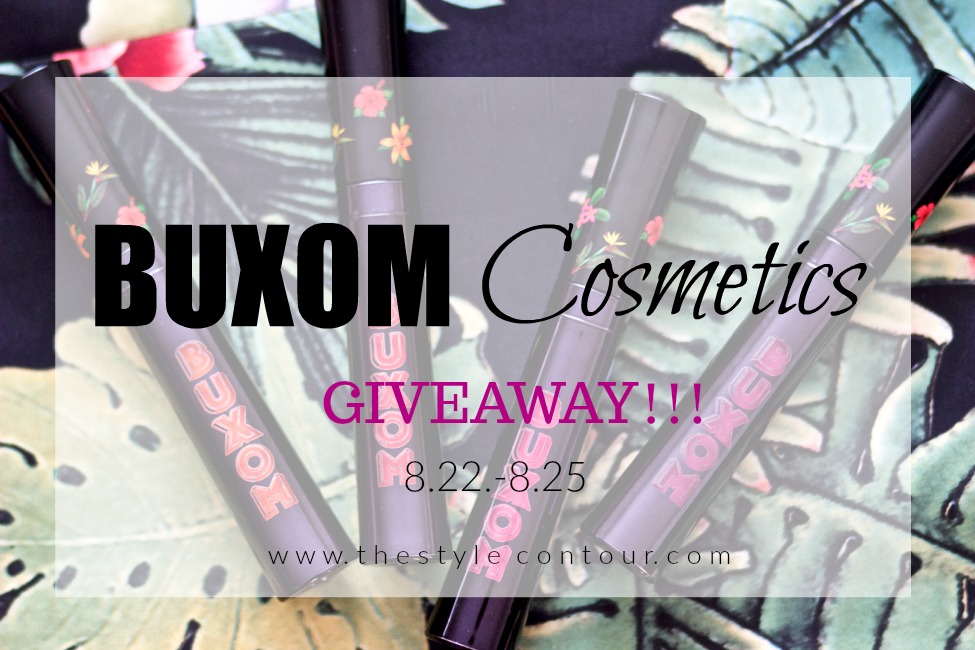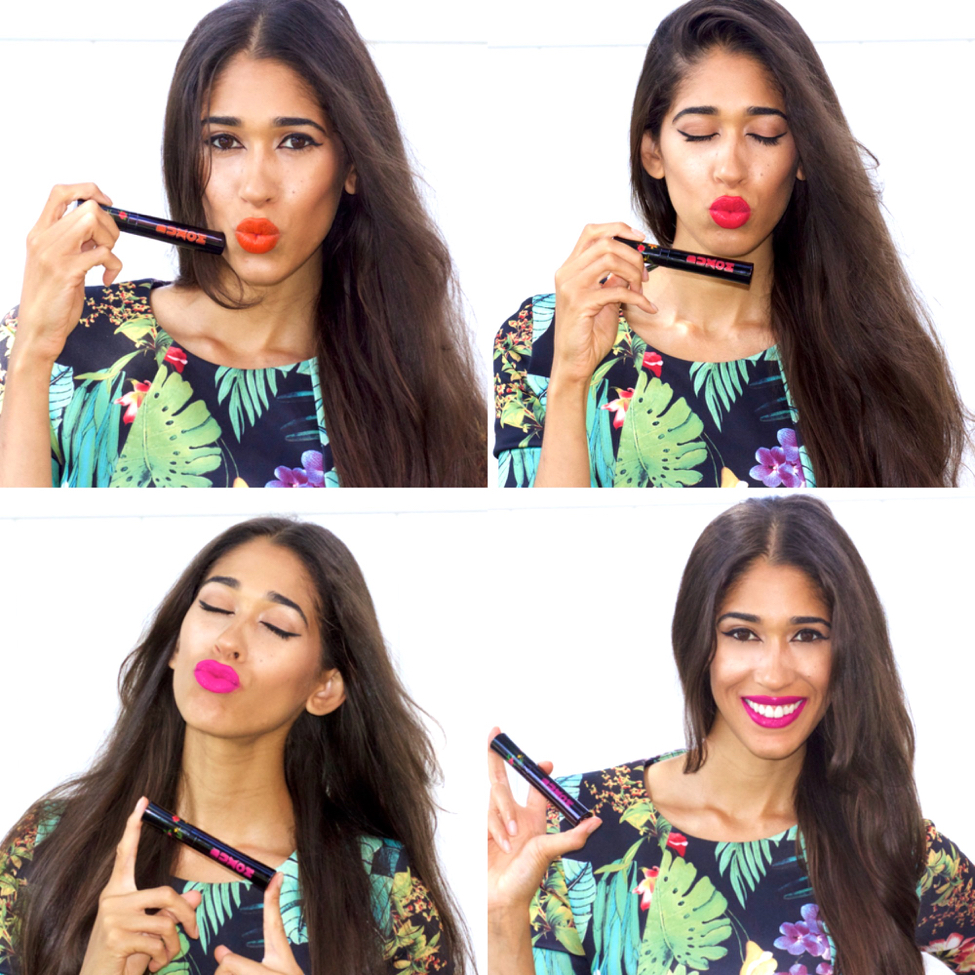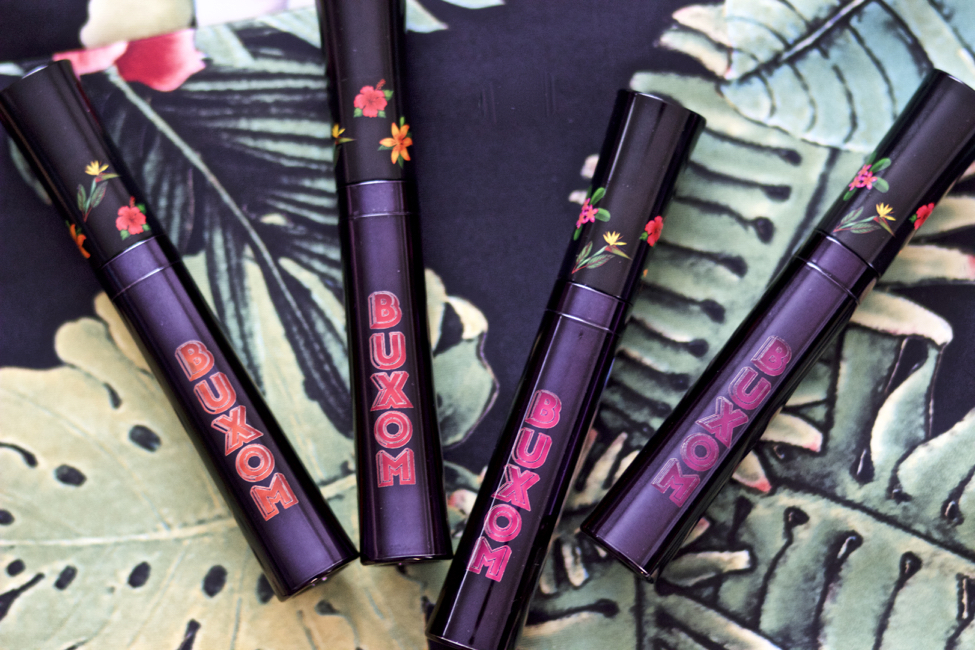 Happy Wednesday my beautiful friends!
I haven't worn this dress in a really long time! I remember wanting to wear it shortly after having Aviah last summer and I didn't quite fit in it, so you can imagine how excited I was when it zipped up...all the way, lol! I actually styled this dress before (see here) almost identically to the way I've worn it today, but with a different pair of shoes and a more subtle makeup look. Though it's the same dress, the look is very much different. This time around, it screams summer a little louder, as I'm sporting a very bold orange lip.
I've mentioned in a few recent posts how since becoming a mom, a bold lip is one way I like to liven up a more basic outfit and feel more put together when heading out the door in a hurry. So, when Buxom Cosmetics presented me with the opportunity to not only try out their Va-Va Plump Shiny Liquid Lipsticks from their tropical line, but also provide TWO OF YOU with the opportunity to WIN four the same shades: Heat Wave, Guava Kiss, Paradise Found, and Deep Dive, I was thrilled!
I was actually first introduced to their lipsticks when I partnered with them for National Lipstick Day a few weeks ago, in which I was sent six shades to experiment with and loved not only the pigmentation of each, but the fact that they're paraben, sulfate, and phthalate free! The shades from the Tropical collection are not only gorgeous in color, but they're long lasting, hydrating, comfortable on the lips, and easy to apply. They don't bleed; each time I wore them, I didn't use a liner.
Here are the details you need to know to enter the giveaway:
1. It will run from today 08.22 and end Saturday 08.25 7PM EST
2. The giveaway will be on my Instagram account, so you must follow both me and @buxomcosmetics
3. Like this photo for the giveaway on Instagram
4. For a bonus entry tag two friends you think would also love to win
5. OPEN TO US RESIDENTS ONLY
THAT'S IT!
**THE WINNERS WILL CHOSEN AT RANDOM AND WILL BE ANNOUNCED ON THE PHOTO FOR THE GIVEAWAY SUN 08.26 AND WILL BE CONTACTED BY ME DIRECTLY VIA DM ON INSTAGRAM**
Thank you in advance for entering, best of luck, and thank you Buxom for patterning with me on the giveaway!