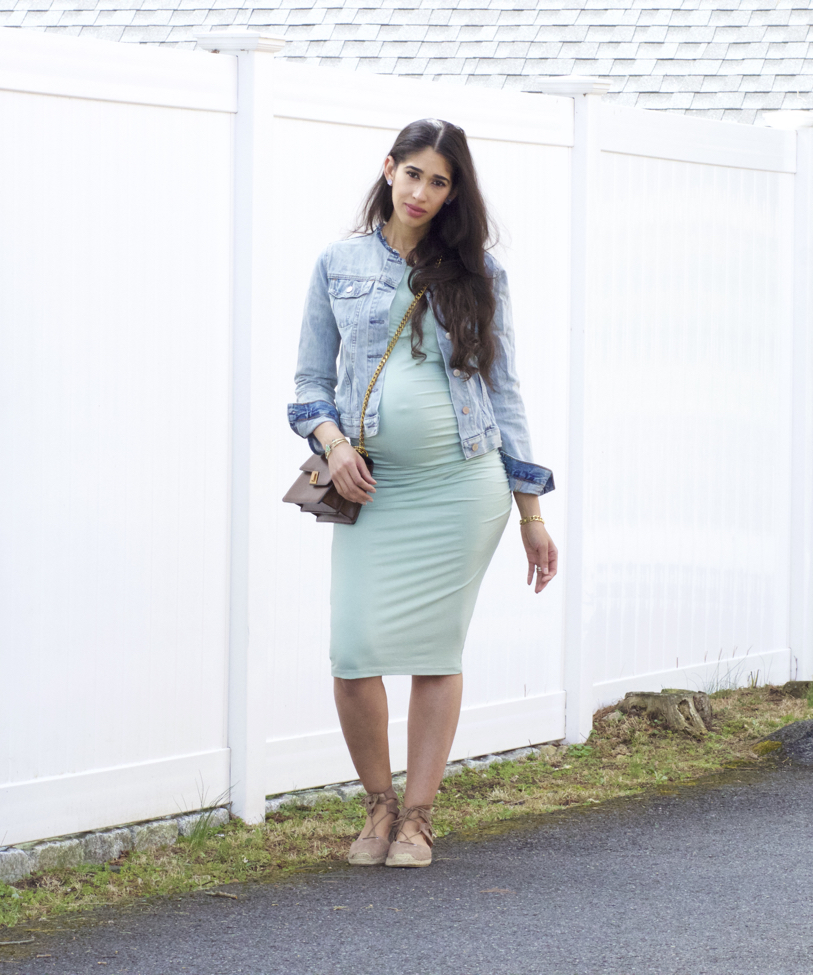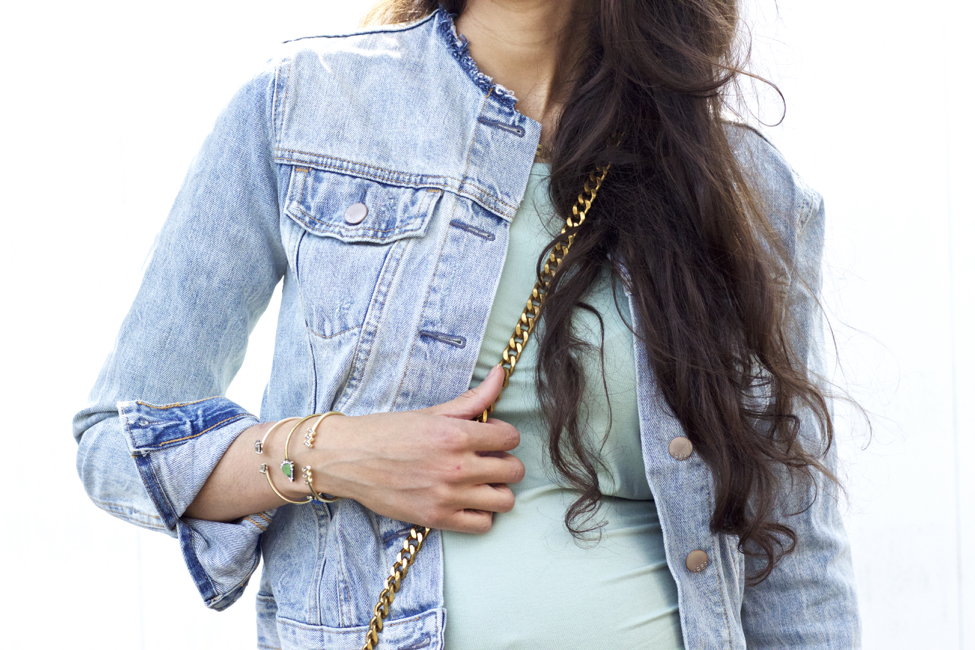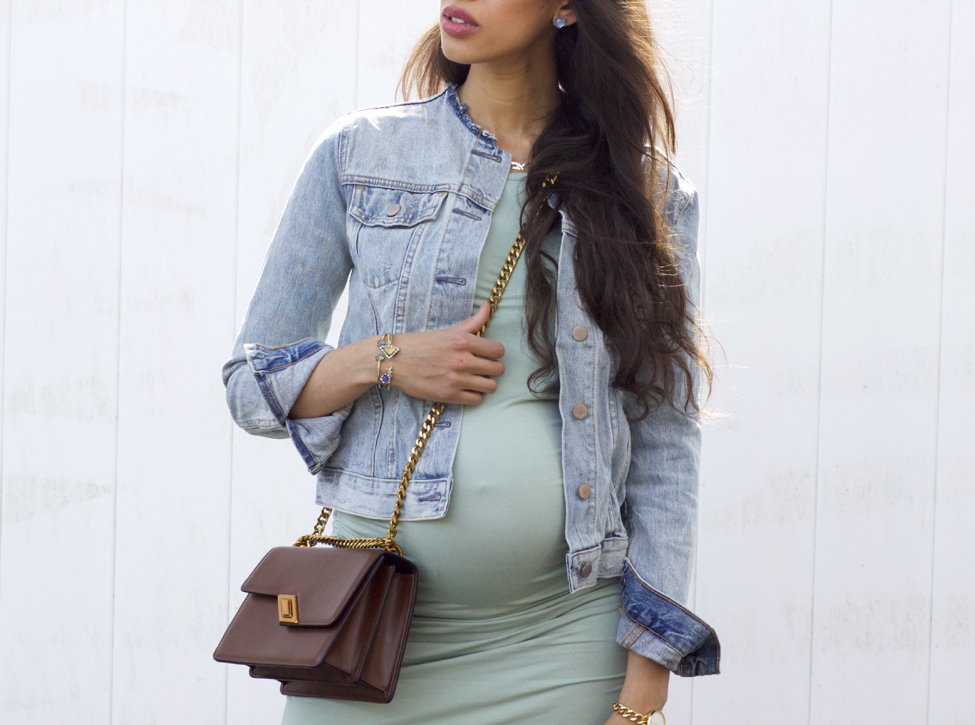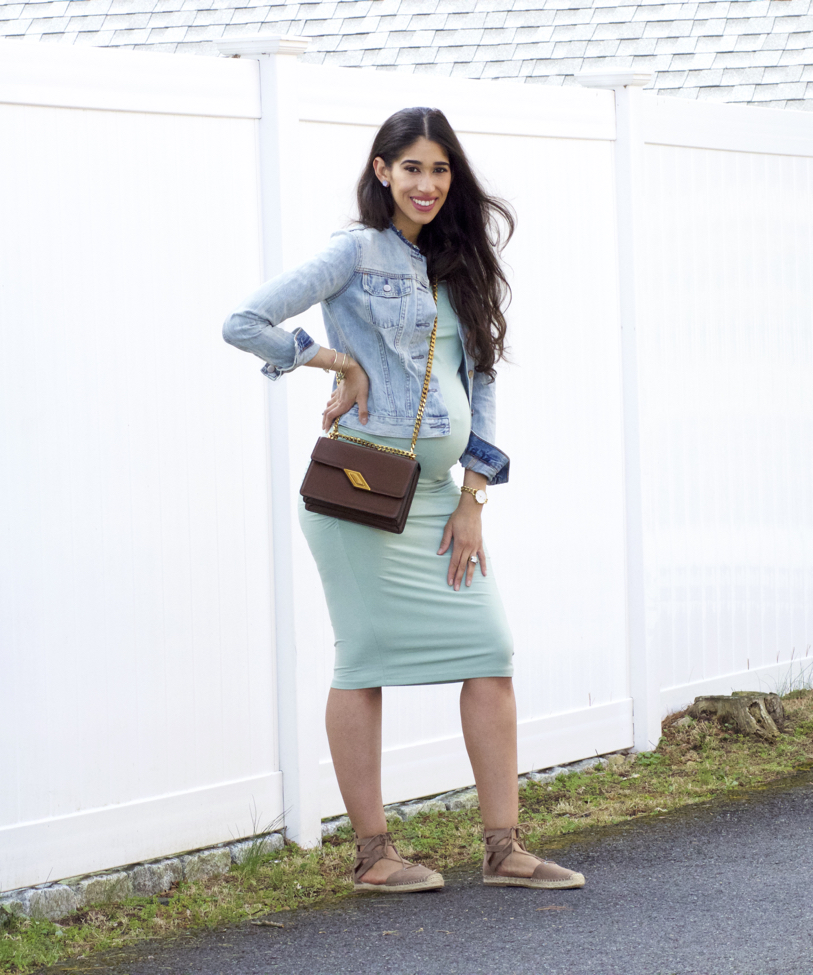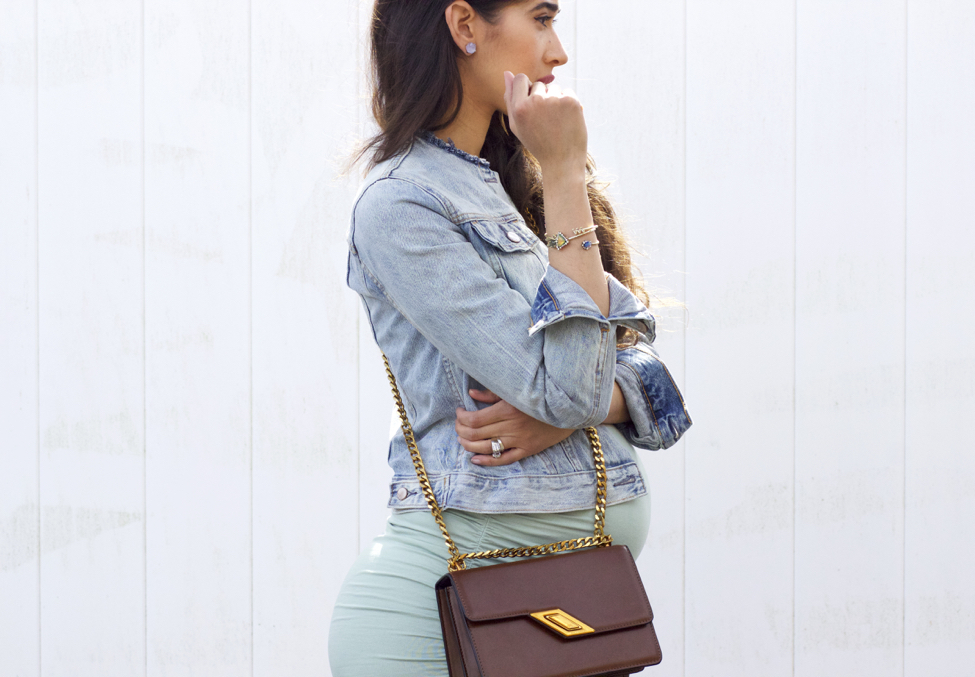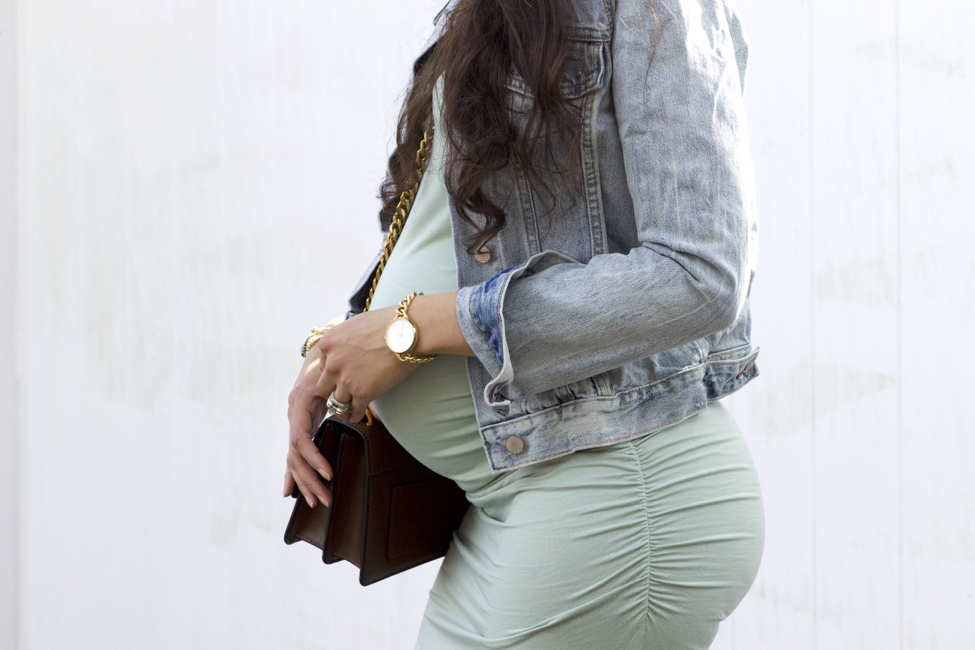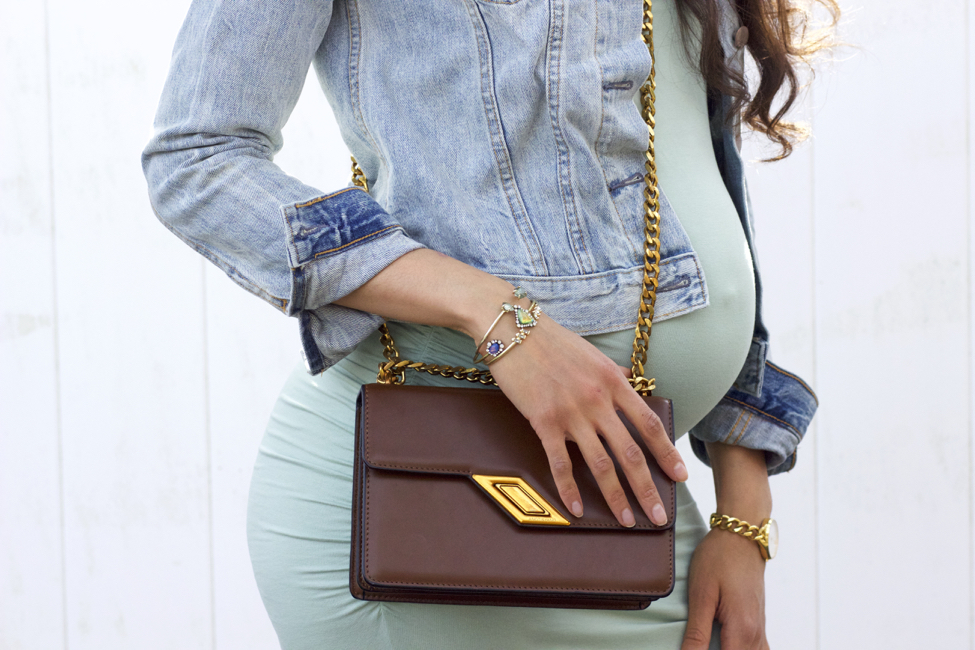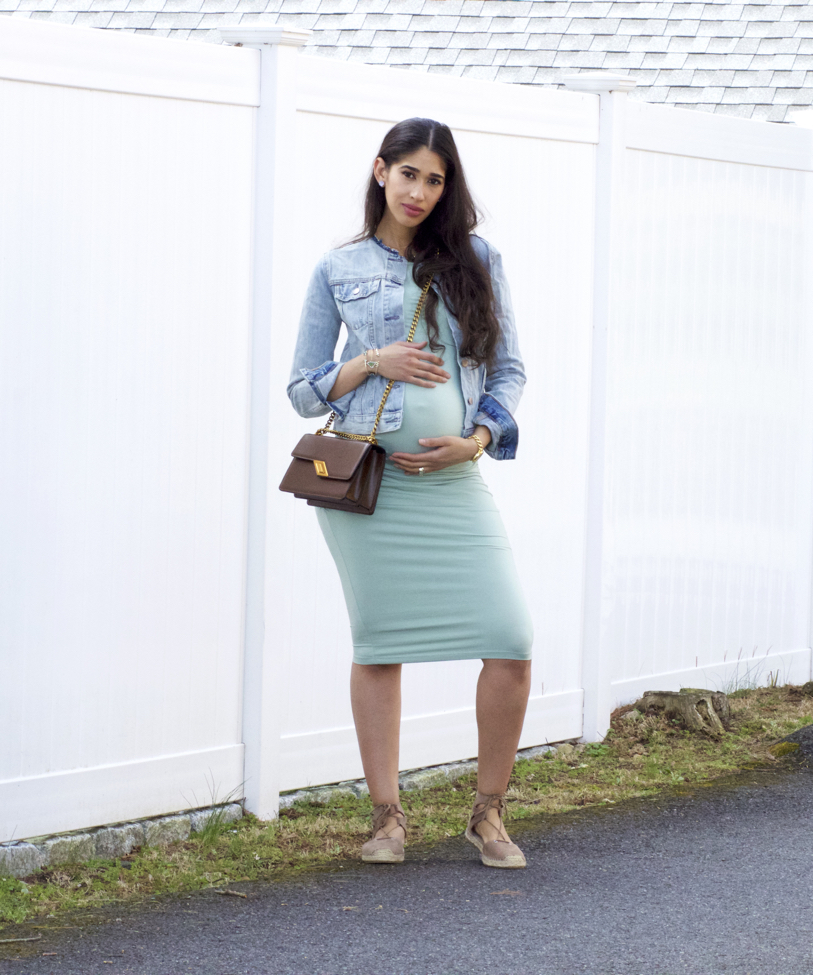 ---

---
Happy Wednesday my beautiful friends!
I want to thank you all so much for your advice and suggestions on
Monday's post
, both on here on the blog and on
Instagram
. It seems many of you loved your experience with doulas and alternative methods to ease contractions and help with overall labor. I'll definitely keep you all posted on what we decide to do. As mentioned on Monday, I really want to work with a doula, but they can be expensive and sometimes out of network with insurances,
but
my insurance does work with some, so I'll have to sift through and read on who I'd ideally like to work with. Wish me luck and keep the suggestions coming if you haven't shared already or forgot to mention something!
Moving right along to the topic of today's post, we're talking about what makes a simple everyday kind of dress flattering. You see, when we think of 'everyday' or versatile pieces that we can wear often, we have to strongly consider the fit and overall style. Does it work with and flatter our body and does the design make it a piece that can be easily dressed up or down. You know the saying that each pregnancy is completely different? I've shared how baby #2 behaves differently and how my cravings have differed or remained similar, but when it comes to weight gain, this one is somewhat different. I'm gaining most of my weight in my hips and butt this time around. It's so weird because when I was pregnant with Aviah, my butt got a bit flat, haha. This time around, not so much the case and I'm not complaining too much about it ;) If you've been a reader of The Style Contour for some time now, then you'd know that I've shared how I'm a pear shape, which would make sense as to why my weight is settling more in those areas. So when it comes to wearing dresses, particularly those that are form fitting, I like to look for styles that have an asymmetrical hem or, in this case, ruching.
Ruching is a detail that we see applied to many different pieces of clothing and the location of where it's applied varies. However, we tend to see it used most in pieces that are in a jersey material because they tend to be more clingy and the detail helps to offset the nature of the fabric, which is to highlight lumps and bumps. If you're a bit insecure with your arms for instance, than a dress that has ruching around the arms will help.
When you're pregnant, you of course want to show off your bump, while keeping everything else in proportion because what pregnant woman or woman in general doesn't want to feel confident? There's none. What I love about this dress in particular from Isabella Oliver is that the ruching begins on the waist all the way down to the hips. This helps to center in on the beautiful baby bump you're sporting and keep everything else nicely contoured. If you've ever wondered why I named my blog The Style Contour, that's why. I believe clothing should work with your body and help to contour the areas you wish and that may change each day or throughout various seasons of your life, such as pregnancy!
Now this dress, which is one of their best sellers, comes in two styles. The one I'm wearing which has a mid length sleeve and the other is a tank style. While I do love the latter as well, I don't feel it's as flattering since it doesn't have sleeves. If you want the option of wearing a basic dress to nearly every occasion without having to worry about adding an additional layer to make it more appropriate, a sleeved option is best. Once you have a sleeved option, then you can add to your collection with a tank.
Of course there are other factors that come into play that makes a dress flattering, such as length, which depends both on preference and height. Though knee length or slightly above tends to be the most versatile. If you're petite and prefer to wear flats and feel as though a knee length dress makes you appear shorter, a more fitted dress paired with nude flats can help to offset that effect. Keep in mind that when I say 'nude;, which is such a broad term, it's what's nude for you. What blends closest to your skin color and tone, which will vary for us all.
As for necklines, a v-neck can help make the face appear longer and leaner, as well as a wider upper body a bit more narrower. However, one would need to consider if it's too low for certain events, such as a business dinner for example. For this reason, I'd suggest a crew neck, as you can always experiment with earrings to help draw the eye down and slim the face that way. It all comes down to styling.
I hope that you found all the tips I've shared here helpful! They can be applied to anyone, regardless of body type and whether you're pregnant or not of course. This dress is said to be wearable post baby, as are many of Isabella Oliver's pieces, so I look forward to seeing how it will look once little mama arrives and hopefully share another look styling it differently! Remember that you can use my exclusive code STYLECONTOUR20 to receive 20% off your order (some expulsions apply, which are listed on their site) until 04/26.
Thanks so much for stopping by, my beautiful friends, and I hope you have a wonderful day!