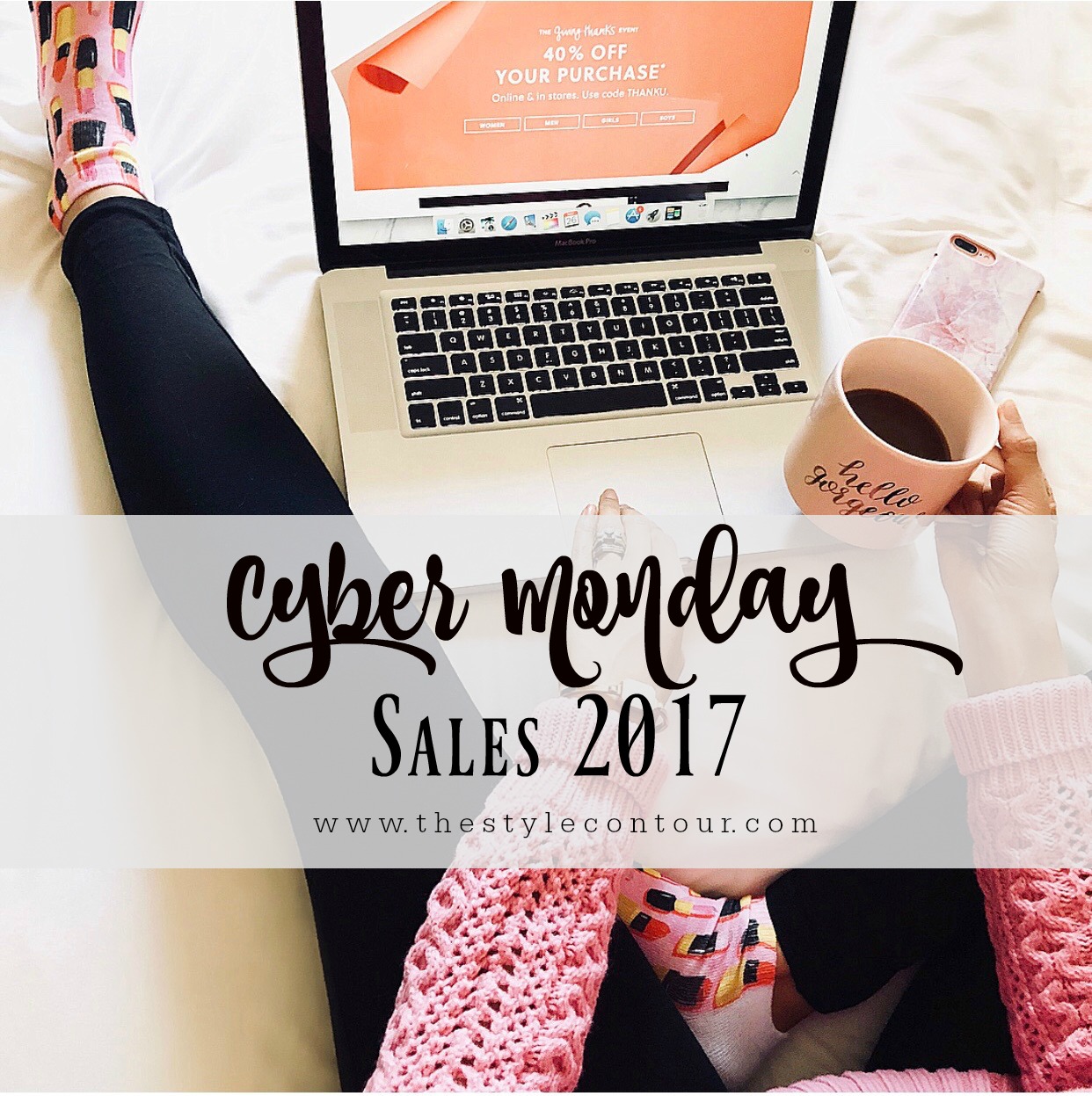 Sweater: Similar | Leggings (20% off) | Socks c/o (20% off with code jalisagiron20) | Mug | Phone Case c/o (30% off)
Happy Monday my beautiful friends!
I hope you all had a wonderful Thanksgiving! I had such a great time with my family and disconnecting from all devices, it felt so good to live in the moment and enjoy Aviah's first holiday!
Over the weekend, I did some holiday shopping, taking full advantage of some of the awesome sales that are still going on right now. In times past, sales would mostly be on Black Friday and Cyber Monday (today) and that's it. Now, many stores are extending their sales throughout the week, which is awesome! So, I thought I'd share some of my personal favorites in the categories 'Treat Yo' Self', 'For Her', For Him and 'For Mama-to-be & Baby' this week. This is the first time I'll be sharing a full on gift guide, so I hope you love it!
Let's start off with 'Treat Yo' Self', which are pieces you may need or have been eyeing for a while, and 'For Her.' Before we get started, I just wanted to mention that when I give gifts to my girlfriends and female family members, I like to keep it general with miscellaneous or beauty items. I don't like to gift clothing because it can be hard to get sizings and style preferences right, unless you really know their taste. Plus, when I worked retail, clothing items were one of the most returned. Ladies are less likely to return a cute mug or pair of earrings than a sweater or coat. Accessories, such as scarves, hats, and gloves are also more favored.
Let's get started...

SHOP THE SET
1 | 2 | 3 | 4 | 5 | 6 | 7 | 8 | 9 | 10 | 11 | 12 | 13 | 14 | 15 | 16 | 17 | 18 | 19 | 20 | 21 | 22 | 23 | 24
Gifts for the commuter/student/girl boss
1. Card holder- This is SUCH a great gift because it has a visible insert for photo IDs and inserts for cards.
2. Tumbler- So cute for taking drinks on the go and filling up throughout the day!
3. Water Bottle- Great little gift for the fit girl in your life.
4. Passport holder- I mean what else is there to say, how cute!
5. Cashmere lined leather gloves
Gifts for the tech lover
1. Keybord skin- So cute for livening a laptop!
2. Powerbank
Gifts for the beauty lover
2. YSL beauty set- I love this set because it comes with a basic red color that would look great on every skin tone!
Stores that are having great sales:
1. J-Crew 40% off plus an extra 10%
2. Nordstrom 20% off
3. Bloomingdales 25% off
4. Banana Republic 50% off everything
5. Nine West Up to 60% off
6. Macys 20% off plus an extra 10% select departments
Thanks so much for stopping by, my dear friends; I hope you loved my picks and found out about some great sales that are going on today and throughout the week!
XO,