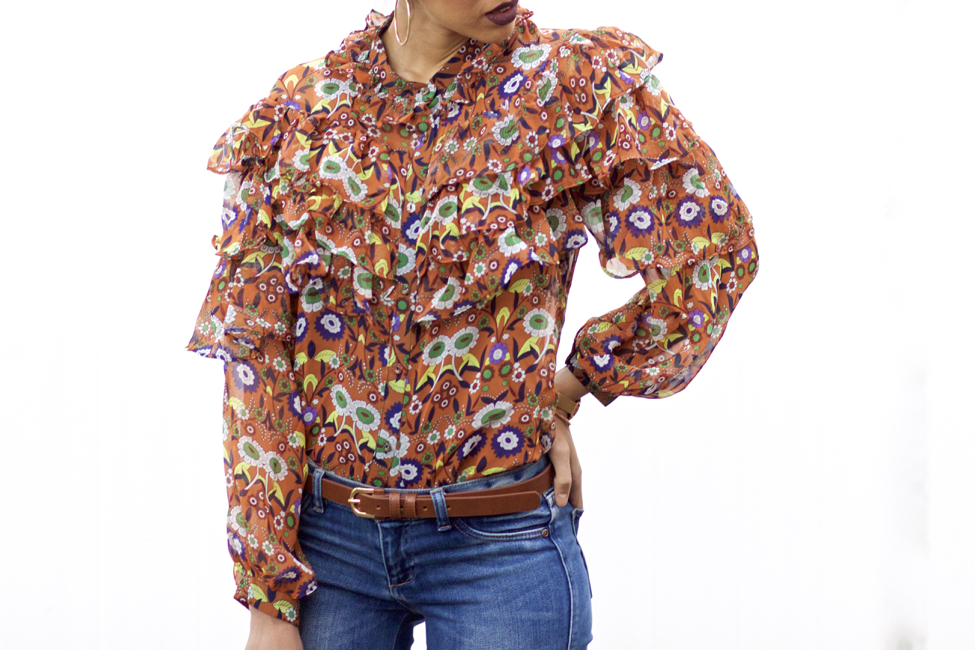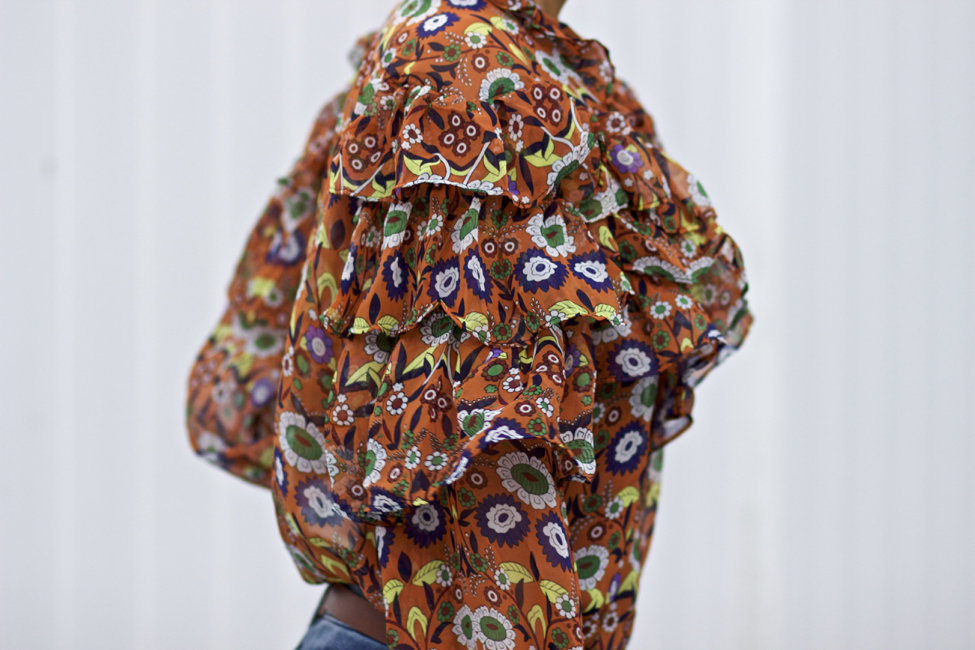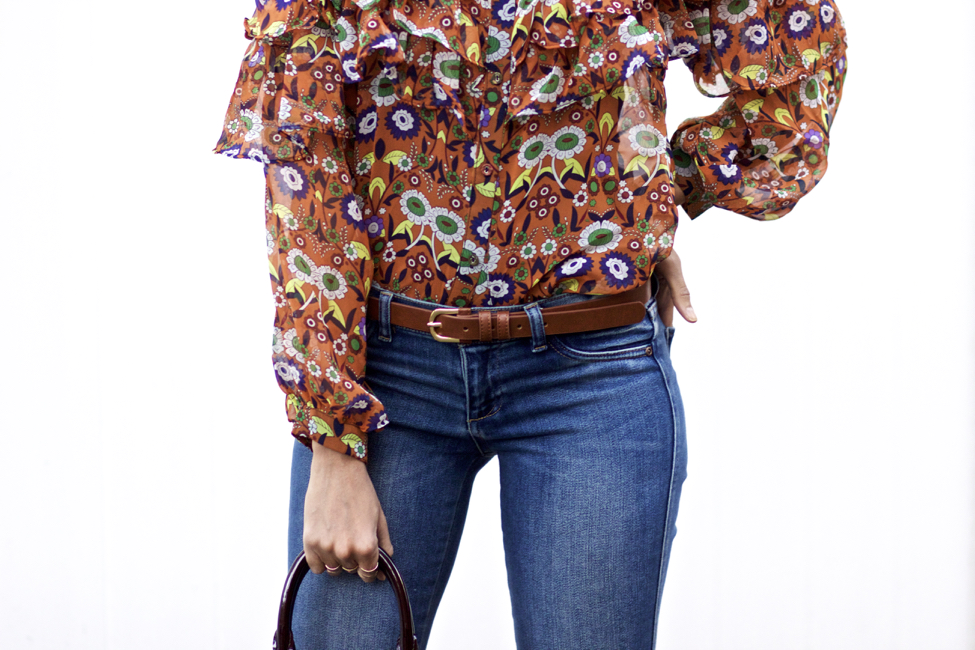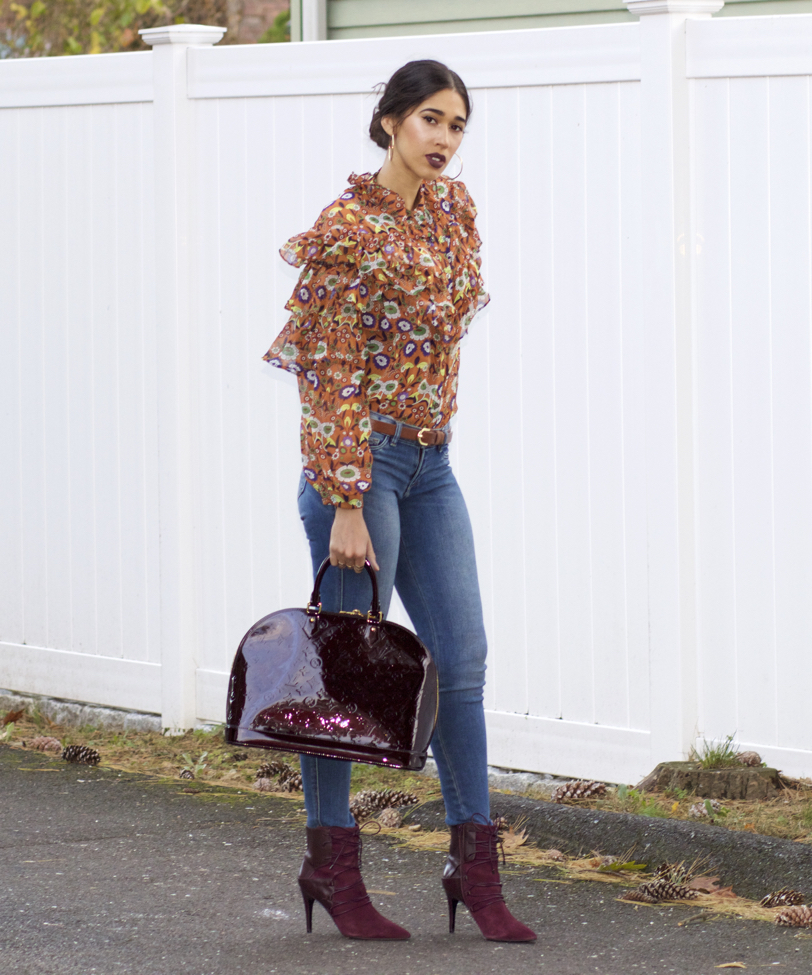 Blouse c/o | Jeans | Belt | Boots: Similar | Bag: Louis Vuitton
Happy Wednesday my gorgeous friends!
Are you all ready for Thanksgiving tomorrow? If you've been a reader for some time now, then you may remember that I've mentioned that I do all the cooking on Thanksgiving and Eddie takes over on Christmas. I've got everything ready to go. I'm super excited about the holiday season this year, since it'll be the first season for Aviah! I feel that the holidays are all the more special with kids and I'm looking forward to starting traditions with her. She's already getting used to being in the kitchen with me every night when I cook dinner; I love to cook and I hope she will, too!
I wore this shirt a couple of weekends back, it's quickly become one of my favorites because of the beautiful color combinations and the ruffle details. It's from a company called Sofyee that specializes in both apparel and lingerie. They have some really cute, trendy, and unique pieces and the quality is quite good, much like H&M. I decided to style it with a pair of skinny jeans, but I think it would look super cute with a pair of high waisted mom jeans for a trendier outfit.
Another thing I love about the top is that the ruffles continue from the chest to the shoulders and arms, which create volume and movement, perfect for pear (like myself) and rectangular shaped ladies who wish to add some more dimension to balance out their figure.
I hope you have a wonderful time spent with your family and friends tomorrow, try to live in the moment and enjoy every minute of the festivities!
*Linking up with Amy of Straight A Style, stop by her blog to see her latest post and to join the link-up!*
XO,