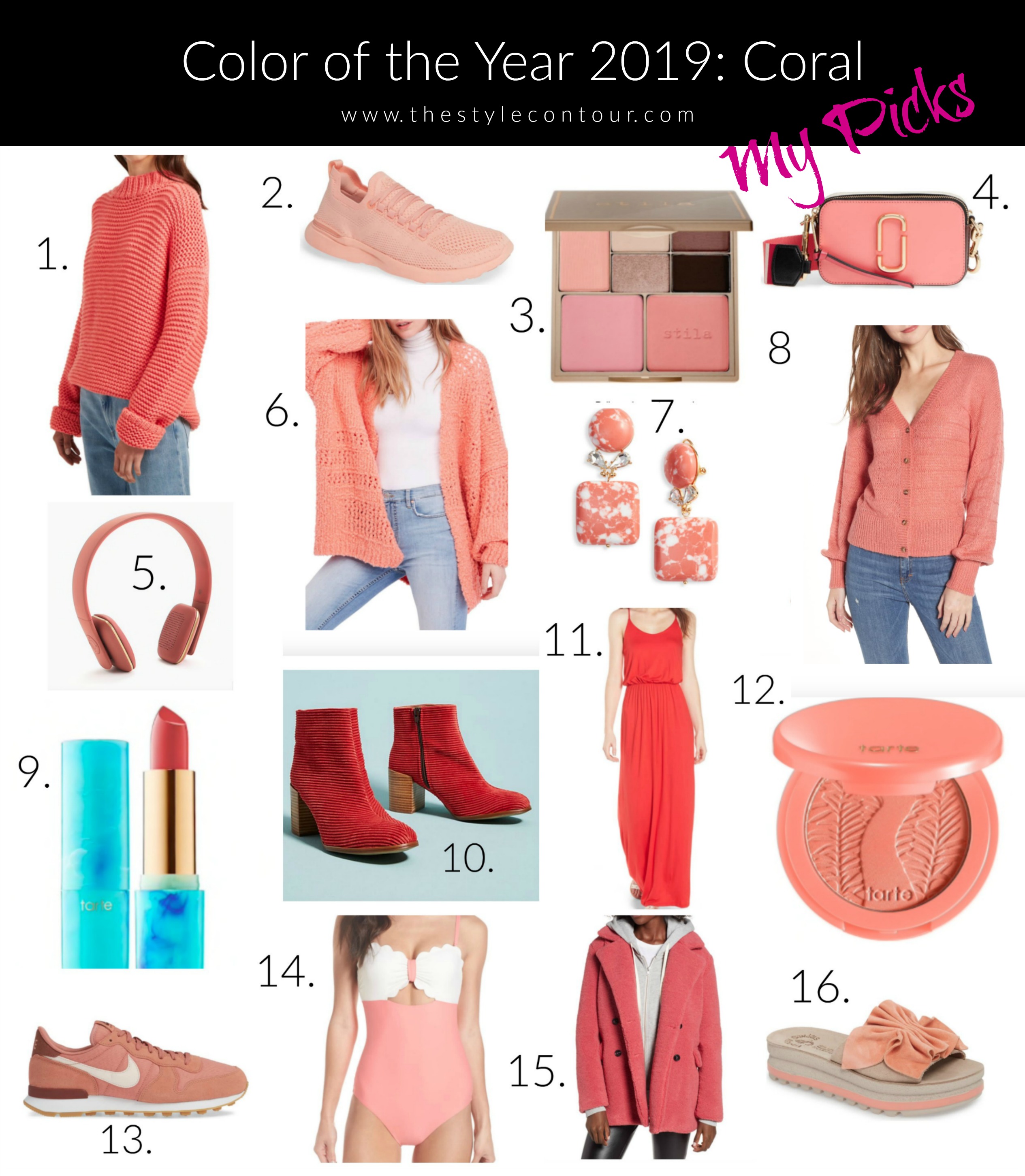 :: SHOP THE SET::
1 | 2 | 3 | 4 | 5 | 6 | 7 | 8 | 9 | 10 | 11 | 12 | 13 | 14 | 15 | 16
---
---
Happy Monday my beautiful friends!
First, thank you for all of your support and encouragement in Friday's post both here on the blog and Instagram! This community is honestly amazing and I'm thankful to have such amazing friends in all of you!
Now onto today's discussion!
Pantone recently announced the color for 2019 and it's a color that looks good on everyone and pairs well with all metals, coral (read why it was selected here). I've talked about this orange-red hue in the past, boasting how flattering it is. It not only looks good against all skin tones and hair colors, but it also has the ability to add a fresh, luminous look to the skin, which couldn't be more appreciated during the dead of winter. Am I right?
The thing is, I personally associate it with spring and summer, so even though I know how stunning it looks on, I never really consider to purchase a sweater or coat in the color. Part of the reason is also that I never gave much thought on how it would look with the darker colors we tend to wear most during the winter, but it can actually look rather beautiful against grey and black. I also love the idea of it paired with burgundy (like these sneakers), teal, brown and shades of off white.
As with nearly every other color, there's a spectrum ranging from almost neon to a rather dusty/mauv-y type hue, so there's a shade for everyone to love and embrace. If, however, you're not entirely sold, I suggest trying a pair earrings, blush (I have two shades in this blush and love it) eyeshadow or lipstick. Pretty much anything close to or on the face, as it gives off a natural, healthy flush and glow, which as mentioned is incredibly flattering.
So what are your thoughts? Did you have any other guesses of what the color of the year would be? What would you have liked it to be? I love red, so I would've been so happy with a candy apple red, but I'll wait and embrace coral for now.