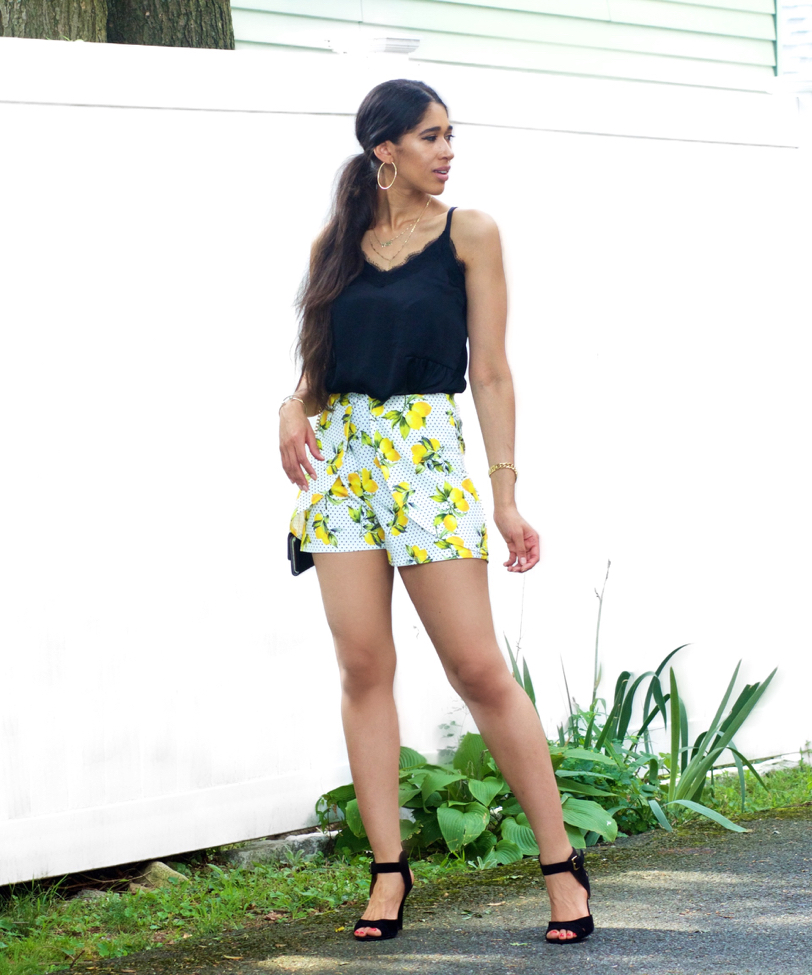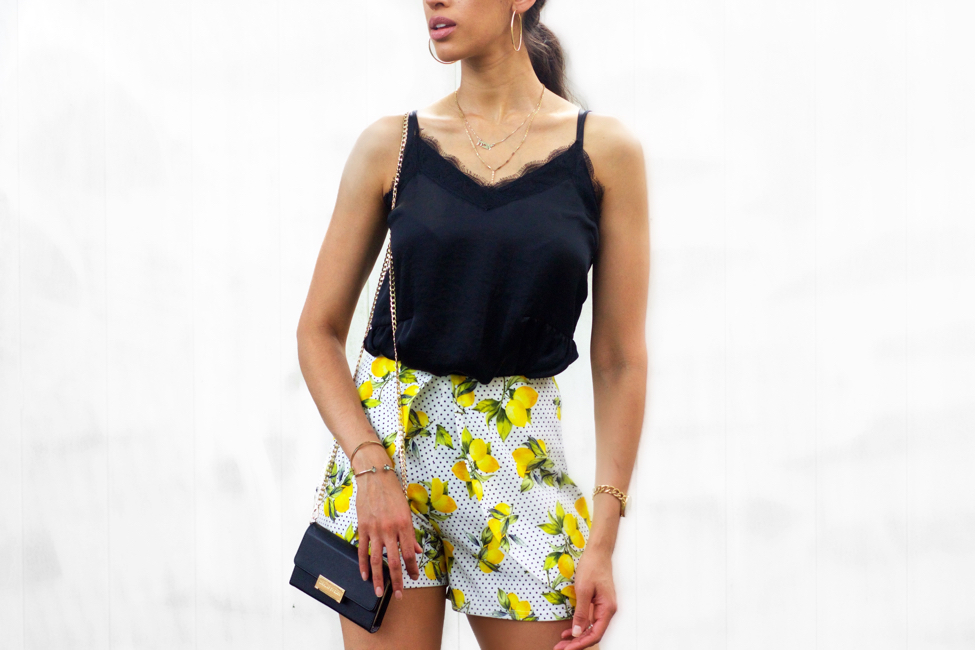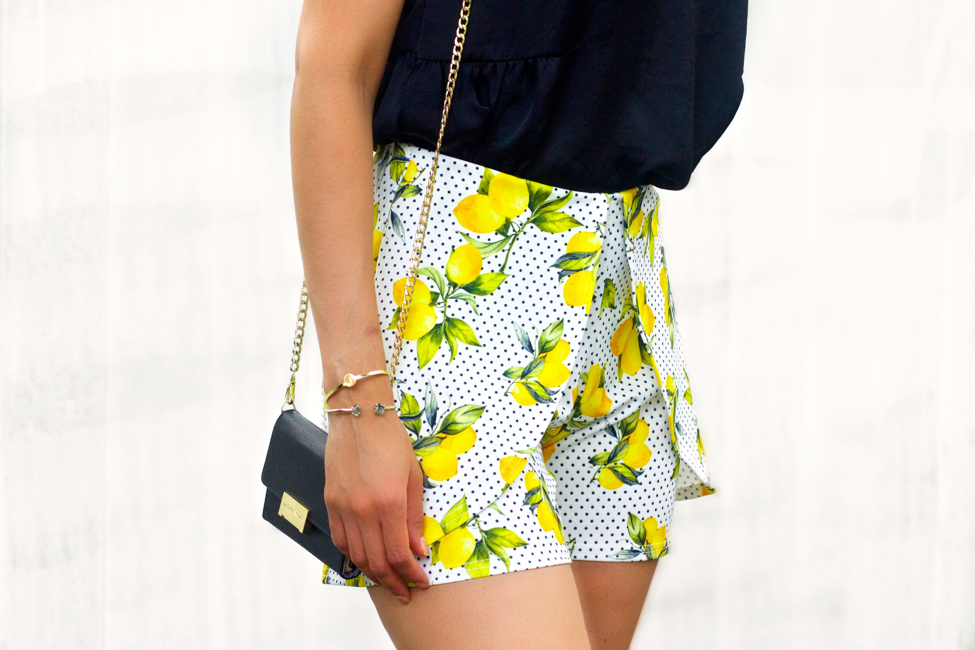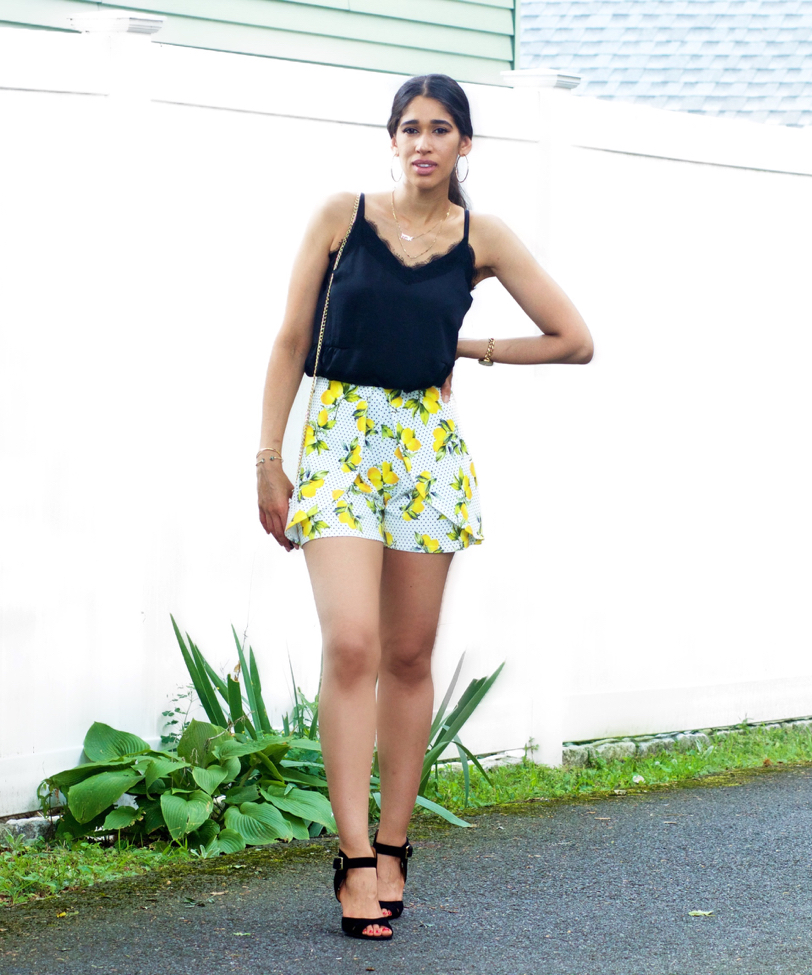 CAMI: Similar | SHORTS: Similar (comes in a set) | SHOES: Similar | WALLET CLUTCH C/O (use code ID20-ZA131 for 20% off your order)
---

---
Happy Wednesday friends!
I'm sharing a perfect summer night out look to help give you some inspiraton for this upcoming weekend if you happen to have any plans. If not, you can always pin and save the post for when you do!
What I love about this pairing is that it's a great balance between luxe and playful. The lace and satin give it that more luxe feeling and, of course, the lemon printed shorts give the playful vibes. I love wearing fun, fruit printed pieces during the summer months because well, it's really the only time you can wear them and they add a little bit of personality to your seasonal look. I played up the black polka dots in the shorts by selecting a black cami, but if you're feeling a bit more adventurous and want to enhance the playfulness, you can wear a bold color instead.
I purchased these shorts last year from Missguided, so they're sold out, but I just want to highlight the overall design of the shorts themselves, minus the print. Shorts with this particular cut and design are great if you wish to achieve the illusion of bottom curves, since they have large pleats that flare out. If you already have fuller hips, you can add a loser top tucked in (as I did with the cami) or boatneck top that will visually widen your upper body to help keep everything in proportion and balanced.
I hope you found some inspo in today's blog post and I look forward to seeing you all on Friday; thanks so much for stopping by!