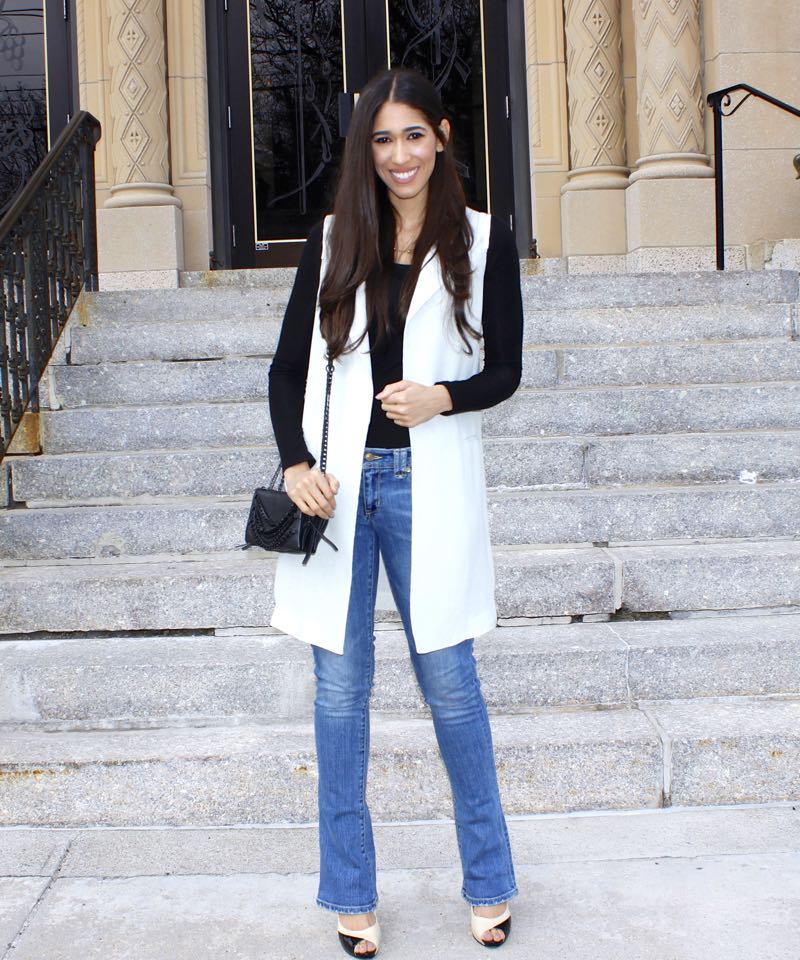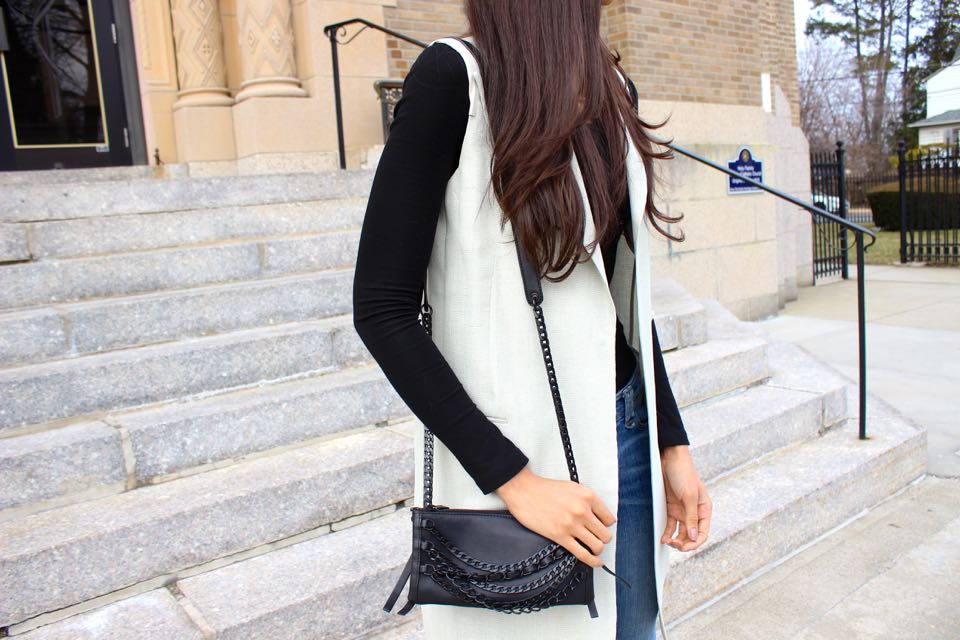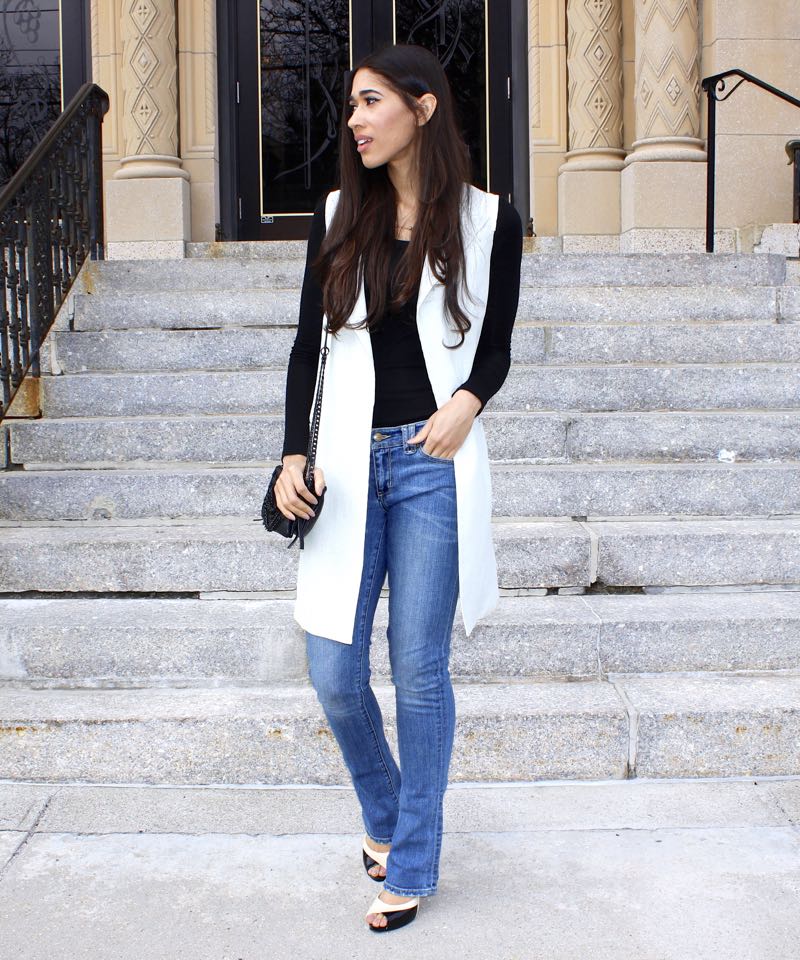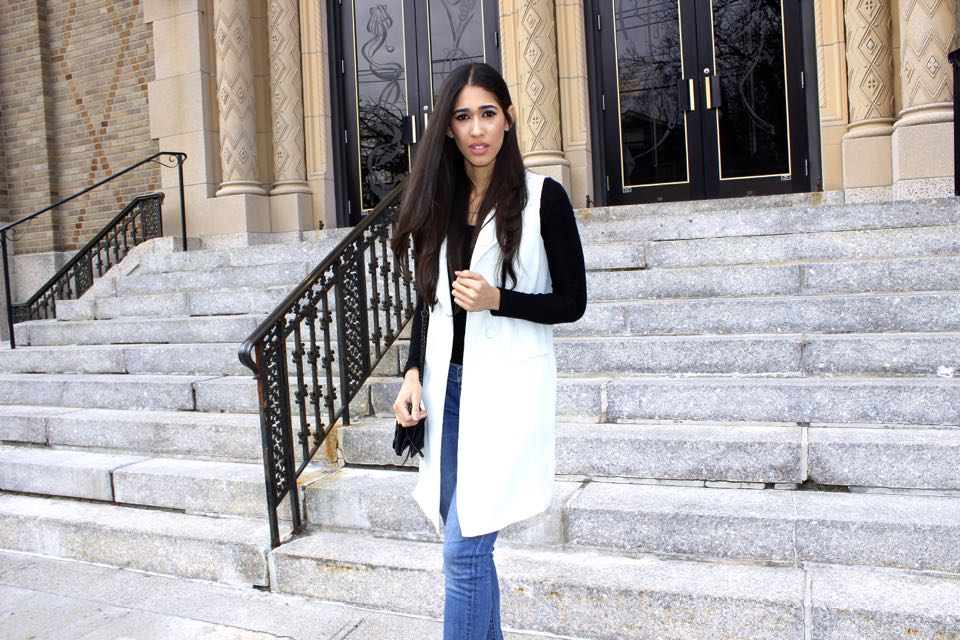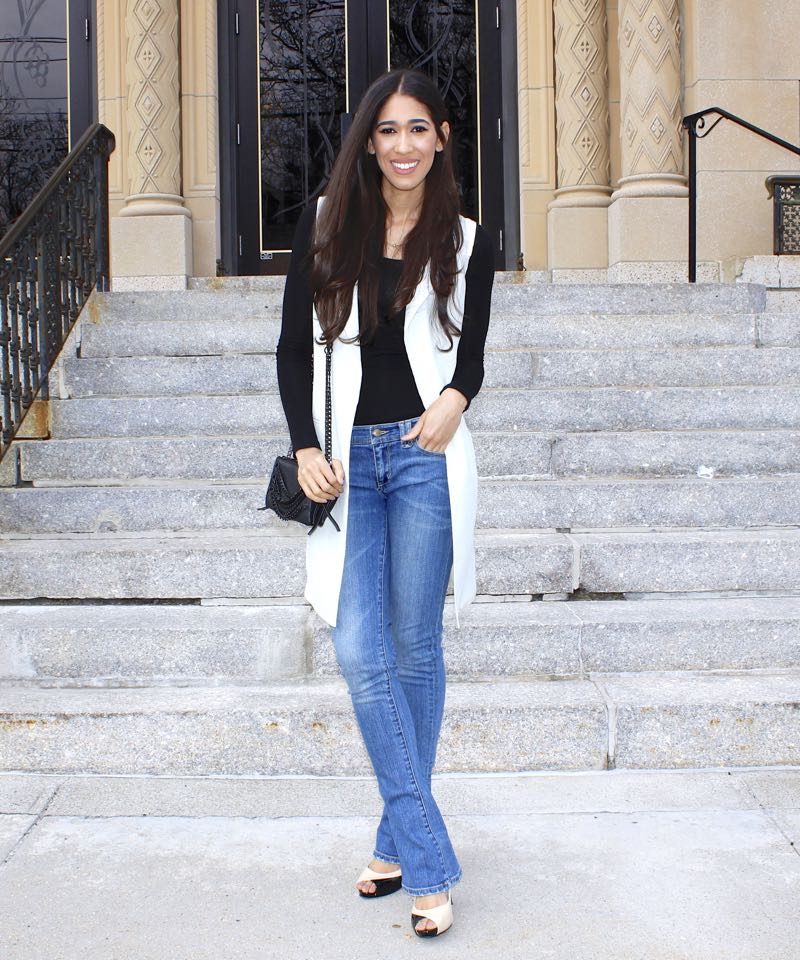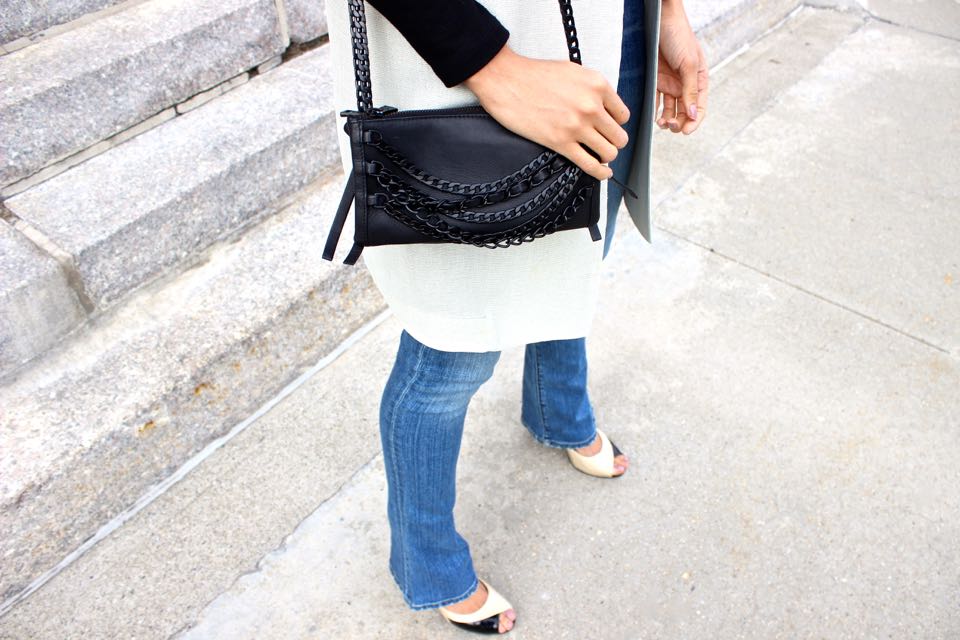 GET THE LOOK!
Vest: Calvin Klein (similar HERE) // Top: Cynthia Rowley (similar HERE) // Jeans: 7 for all Mankind // Heels: Nine West (similar ON SALE HERE) // Purse: Ash (ON SALE HERE)

Happy Monday, beautiful friends!
I hope you all had a great weekend! Today's look is entirely inspired by the '60s mod movement, a time in which young adults in London (which later influenced the U.S) were taking more of an interest in modern music, such as soul and R&B, as well as a more tailored and fitted approach to clothing, which was viewed as modern. One of the most common color combinations during the era or subculture was black and white, but in this look, I went for beige and black. I incorporated a trend that originated during this time, that to me is timeless; I'm talking about these color blocked heels! They help to add cohesiveness to the entire look, since they are the same 2 colors featured in the top portion of the pairing. I added a touch of edginess with this chain purse I'm constantly reaching for, which I felt added a nice contrast; I love that it has 3 separate compartments and is a cross body, making it so easy and practical to just grab and go!
Tailored outfits will always flatter your shape and will ensure that you'll photograph well at any angle in photos. This is a styling strategy that many celebrity stylists, such as Monica Rose, use in dressing their clients, since they're photographed so often and of course, want to look good! So, if you'll be attending an event or special occasion, my suggestion would be to wear an outfit that fits comfortably for your shape. This means avoiding overly large piece in width and opting for pieces that can add length, such as a long vest or blazer and cigarette trousers, skinny jeans or a pair with a subtle flare to them.
I hope you all found this post helpful! Before you go, share with us what fashion era do you feel most inspired by?! Have an amazing day, my dear friends, and I'll see you back here for tomorrow's post!
XO,