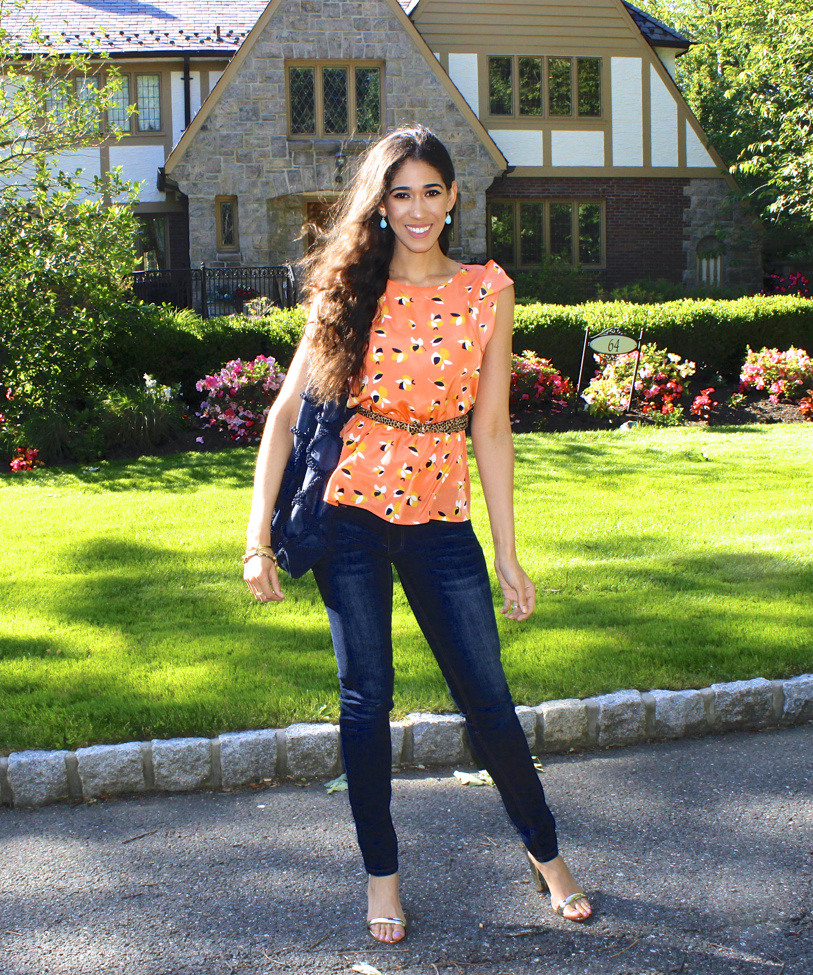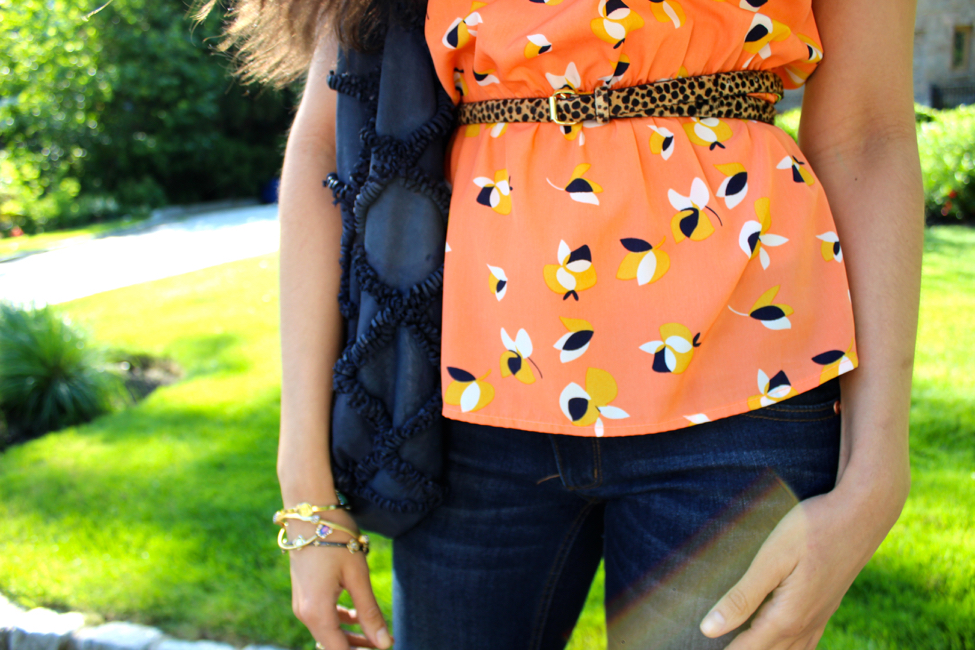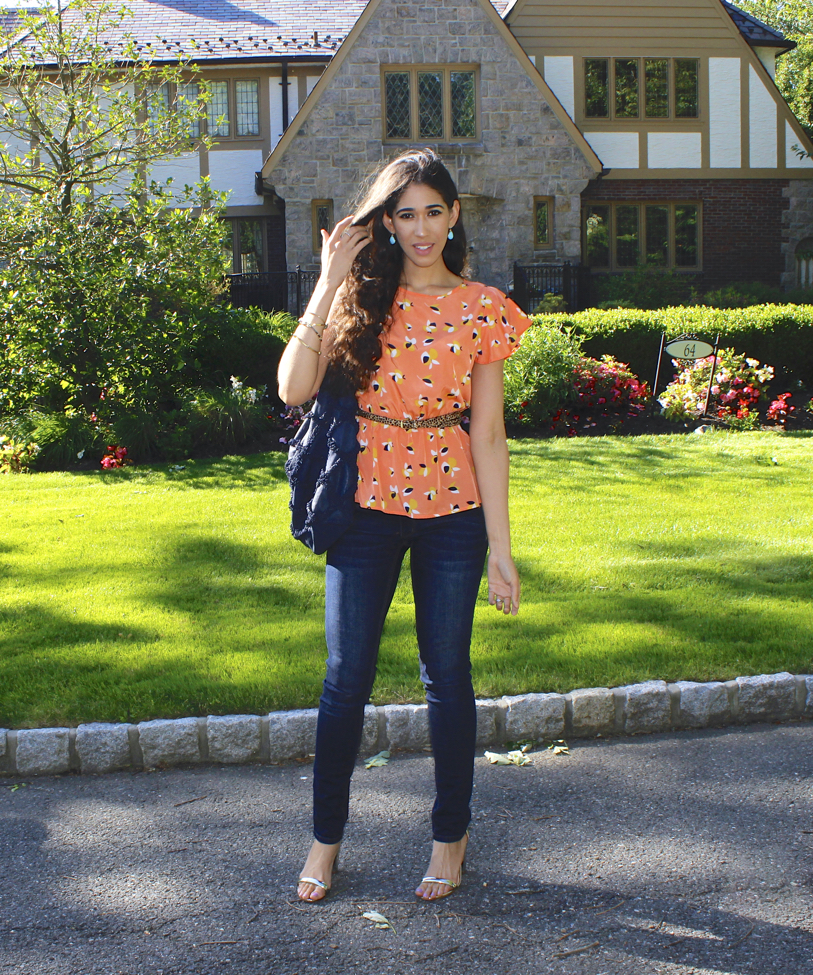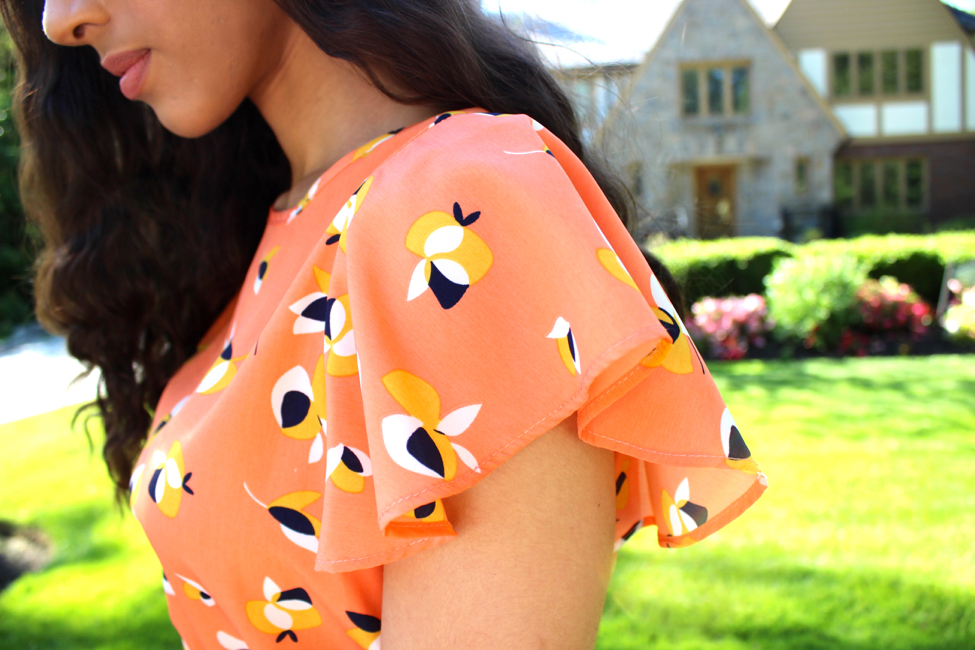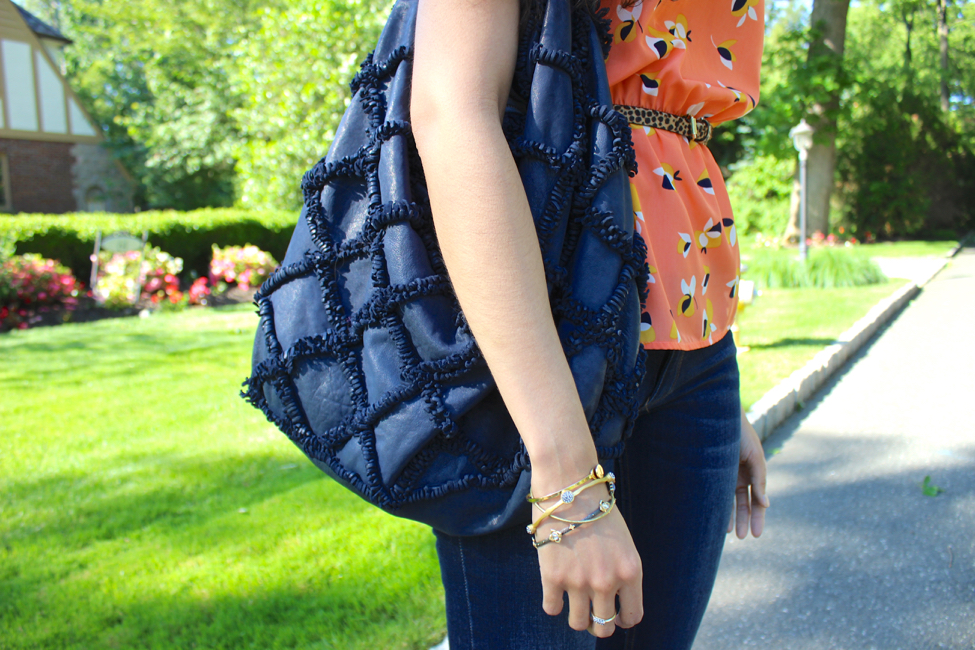 GET THE LOOK!
Top: Francesca's // Belt: Thrifted (similar HERE) // Jeans: New York & Company (HERE) // Earrings: What Would V Wear Collection (order HERE) // Bag: Errelleventidue (similar HERE) // Sandals: Aldo (similar HERE)

Happy Hump Day, my beautiful friends!
Today, I'll be sharing some things I look for to determine if patterns would be a perfect match to combine together in a single outfit, in hopes of making your life easier when creating your patterned mix! I feel they're simple and practical enough to apply when working with any pattern, essentially becoming a process that you won't even think twice about, it'll become almost instinctual, so let's jump right into it, shall we!?
1. LOOK FOR SIMILAR (SAME) COLORS
This will almost always guarantee that the patterns or prints you're working with will blend together in a way that's cohesive. In today's outfit, I added a cheetah belt to the top and it works well because the medium shade of brown is relatively close in color to the orange base of the top, as well as the yellow found in the pattern. In this case, it's much easier to avoid colors that have a sharp or dramatic contrast, which can make the whole process a bit more challenging (not impossible, though)! Another related point is to look for colors that share the same undertones, pairing cool tones with other cool tones and warm with warm. Both shades of orange and yellow are warm, as well as the brown, so they all compliment each other perfectly!
2. MATCH SIMILAR SHAPES
Another reason why the cheetah belt works well with the top is because they both contain circular shapes. Though the pattern on the top is more tubular or exaggerated, it doesn't have any sharp angles, working well with the spotted cheetah, creating a soft, blended effect. This is not to say that you can't mix shapes, if you're feeling more adventurous, go for it; I think triangles and circles can look great together!
3. CONSIDER THE SIZES
If the belt had large, oversized, spots, it would be fighting for attention with the top, instead of working with it. To ensure this doesn't happen, I suggest you work with patterns with different sizes, one larger and more sporadic and the other smaller and condensed. The two patterns will appear separate, each standing out, instead of overpowering the other. I do want to suggest that you place the largest pattern in an area you wish to bring the most attention to, not where you feel insecure, as it will cause the area to appear larger!
Easy, right?! If you consider all of these tips, you'll be able to create fun or classic pattern combinations that won't look tacky! Thanks so much for stopping by, my gorgeous friends, and I hope your day is as amazing as YOU!
XO,