Happy Tuesday my gorgeous friends!
Today we're discussing three of the top shoe trends this fall season: the '90s inspired mule, the Victorian inspired velvet, and the menswear inspired kiltie.To be honest, I personally think that all three of these shoe styles can be worn for years to come without appearing dated because they're practical for the fall season overall.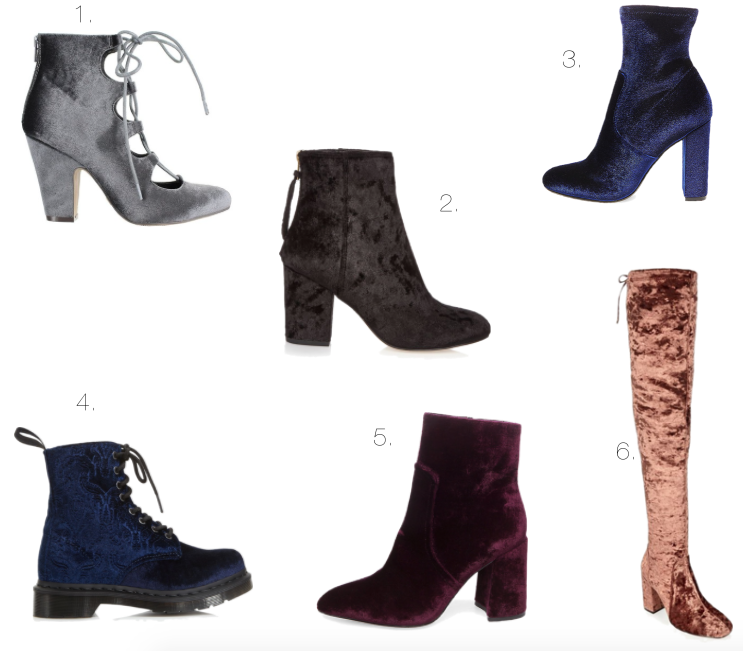 Take the velvet trend for instance. It's huge right now, but I've owned a couple of velvet pieces prior to this season and haven't felt dated at all wearing them before and I intend on wearing them a lot now and in the years to come! It has both edgy and sophisticated vibes, depending on the color and type of piece it is, making it a great option for those who wish to add either of these vibes to their looks come fall. I have my eye on basically every single one of the velvet boots I'm sharing today and I'm desperately wishing that there was some way to transport them all into my closet, but we all know that's not happening, haha!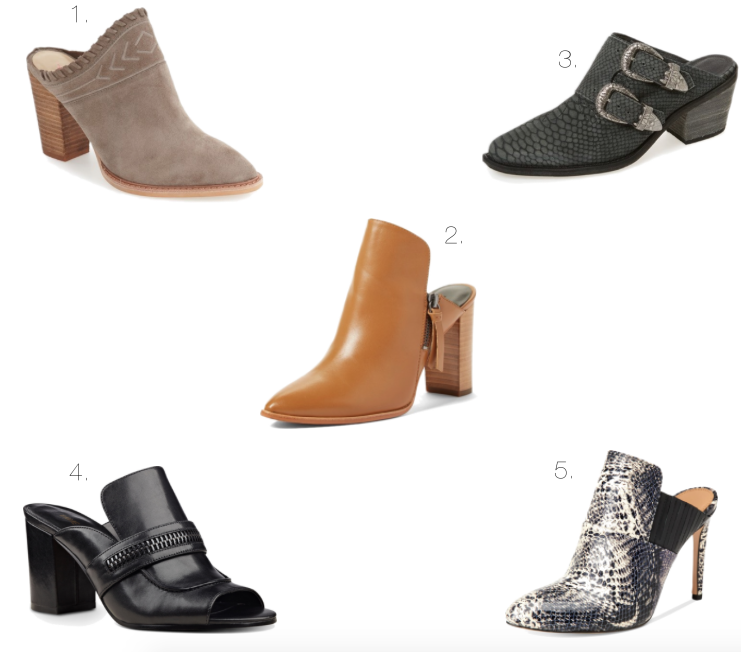 When it comes to mules, I can't even look at them without instantly thinking of one of my aunts. Growing up, she had one of the best styles I was exposed to. She mainly wore all black, as she was a hair stylist, with an orange lip as her everyday color, gold jewelry, black sunnies, and you guessed it, black mules! She wore them with everything though, even when not wearing her signature all black look and I remember my cousin and I walking around her house in just a few of her many pairs, sticking on her acrylic nails with soap (she was also a manicurist) and thinking we were down right fabulous, haha! I love them and the more modern takes that we're seeing these days than back in the 90s, like those fab snakeskin ones I'm crushing on hard!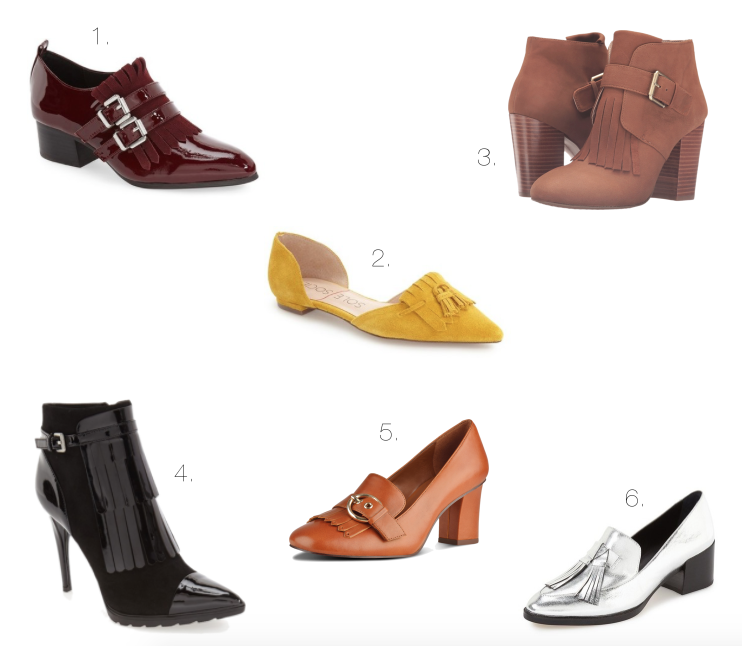 As for the menswear inspired kiltie, I don't personally own a pair of shoes with this detail, but have been wanting a pair of either silver or black flats with it to add to my shoe collection, for when I want to add a bit of that juxtaposition we spoke about yesterday to my look. Now, after spotting these Calvin Klein boots, I'm debating, this one's a game changer!
What are YOUR thoughts on these shoe trends? Are you loving them, do YOU consider them a trend, and which (if any) are YOUR favorite?! Thanks so much for stopping by my dear friends and I hope you're having a great day so far!
XO,