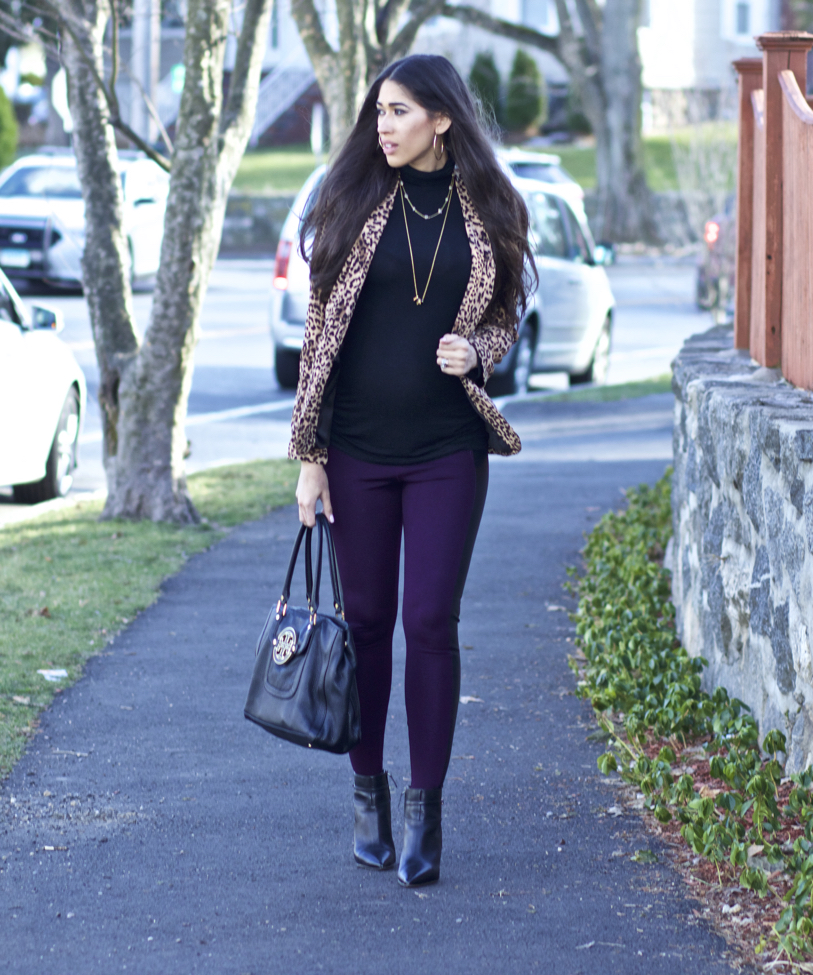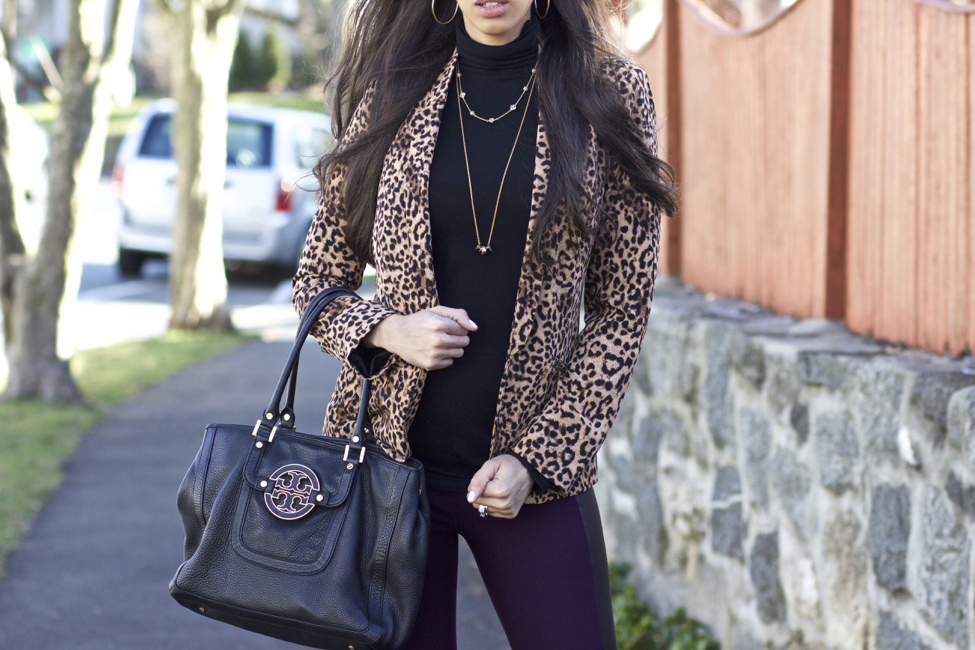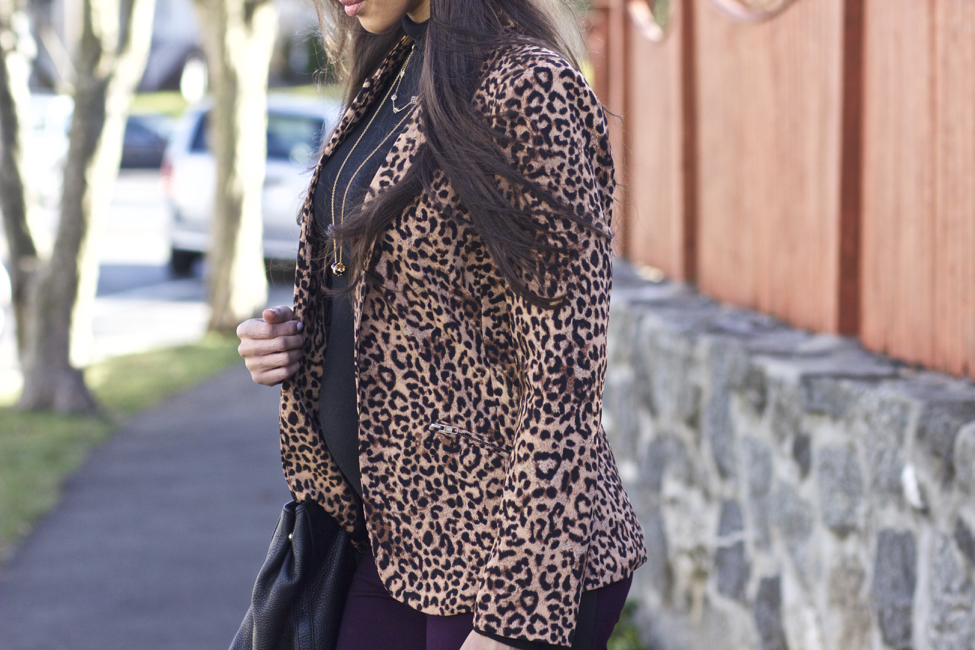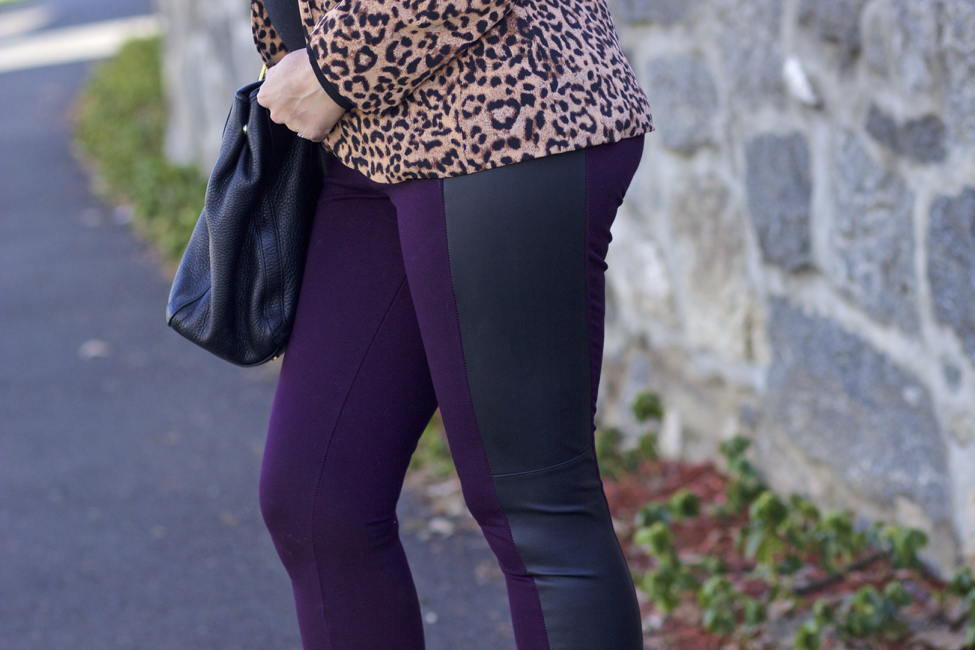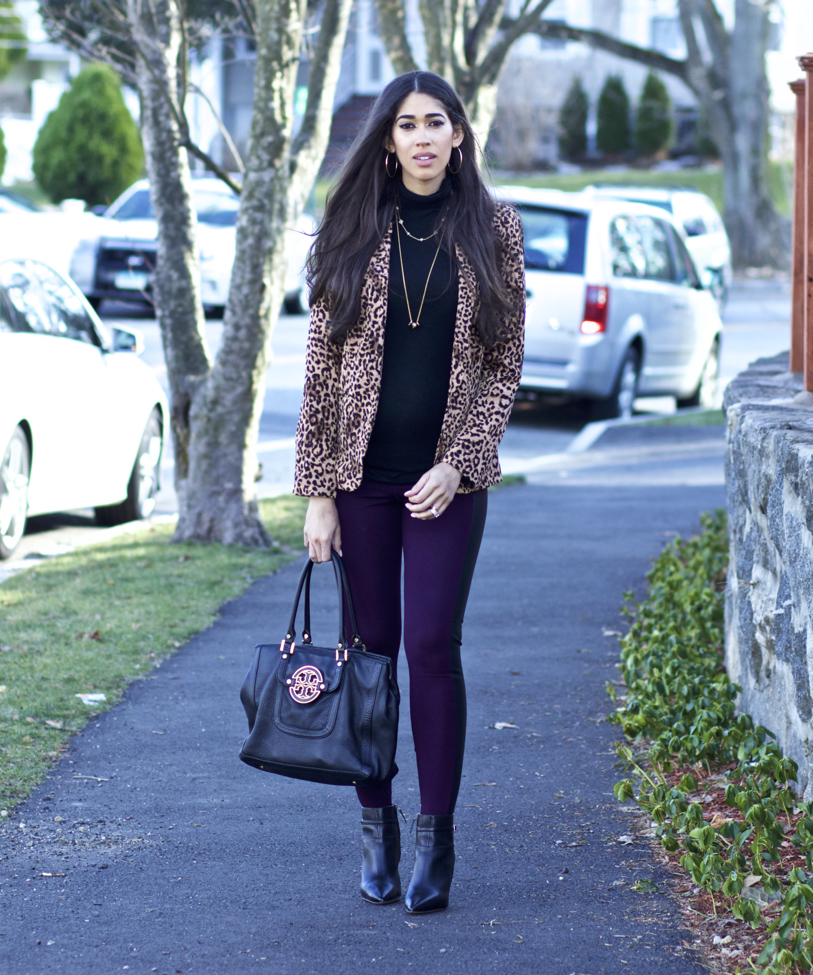 Blazer: Similar Here | Turtleneck | Leggings | Boots (Similar Here) | Bag: Tory Burch (Similar Here)
Happy Friday friends!
It's no secret that I love print, especially leopard print. It's such a great print to play around with and you can create a variety of looks and effects from subtle to very bold, since it's a neutral. Yes, leopard along with classic black and white stripes, which we talked about in Wednesday's post are considered neutrals, mainly due to their neutral color scheme, when going the original route.
Do you guys remember when Kim K was pregnant with North and how she was ridiculed and made fun of for her fashion nearly all throughout her pregnancy? The media was so wrong in making fun of a pregnant woman, who by the way was pregnant for the first time. I think when you're newly pregnant, there's such a huge learning curve because as your body changes you have to learn what works, which can be really challenging because you've become so accustomed to dressing the way your body was pre-pregnancy for most of your life. The second time around, you kind of have an idea of what works and what doesn't including working with patterns.
I want to briefly touch upon pattern placement because in Wednesday's post a few of us chatted about wearing patterns and how you feel they aren't flattering on you, due to size. I want to emphasize that you shouldn't feel as though you can't wear patterns because of the size nor shape of your body, everyone can wear them. There's no such thing as a perfect body that can get away with wearing patterns. The key is to pay close attention to the size and placement of your piece. Considering that I'm pregnant, smaller scale patterns on top are much more flattering for me and my growing bump. If you're larger on top or really love the idea of a printed blouse, but feel you'll look larger, try patterns that are small and condensed, it will not only create a visual slimming effect, it will prevent you from appearing larger than you actually are.
That's where Kim's stylist went wrong, in my opinion. They were approaching her styling and body pre-pregnancy while she was pregnant and didn't adjust the techniques and placement as her body changed, which as we all saw, made for unflattering outfits, take the "wale" dress for example. However, she got it right the second time around with Saint, again, she learned what worked and what didn't.
Regardless if you're pregnant or not, I hope this post inspired you once more to give patterns a try, hopefully now having some insight as to what would be more flattering, particularly for a fuller upper body.
Thanks so much for stopping by, my dear friends, and I hope you have the best weekend ahead!

XO,