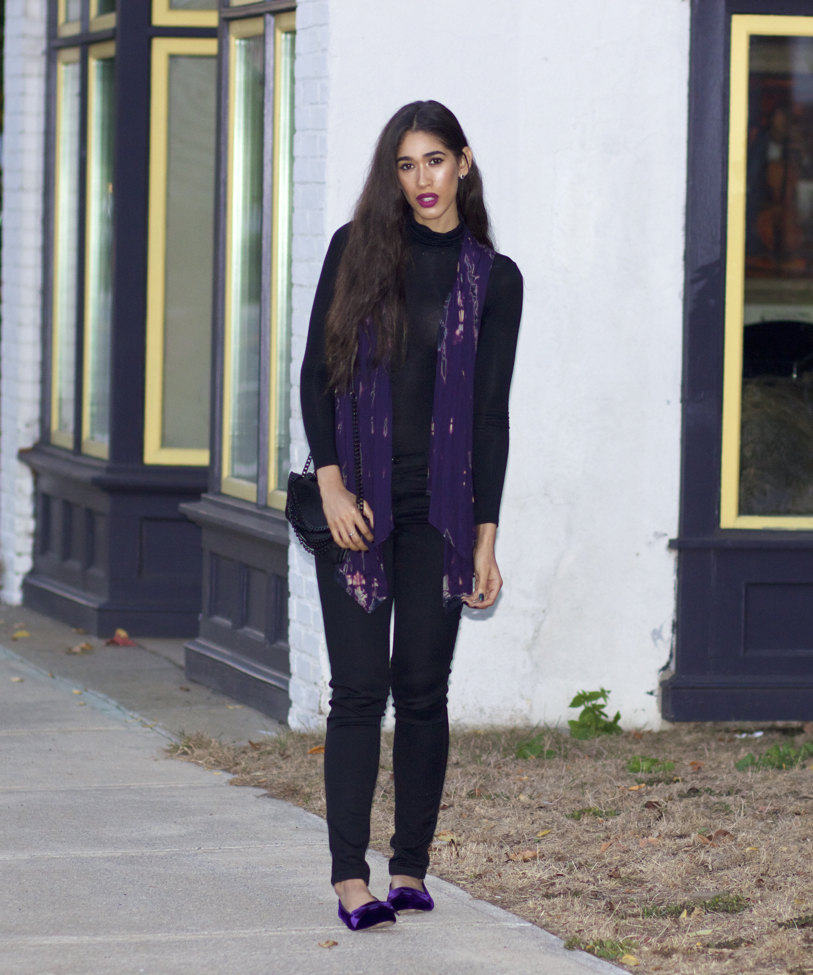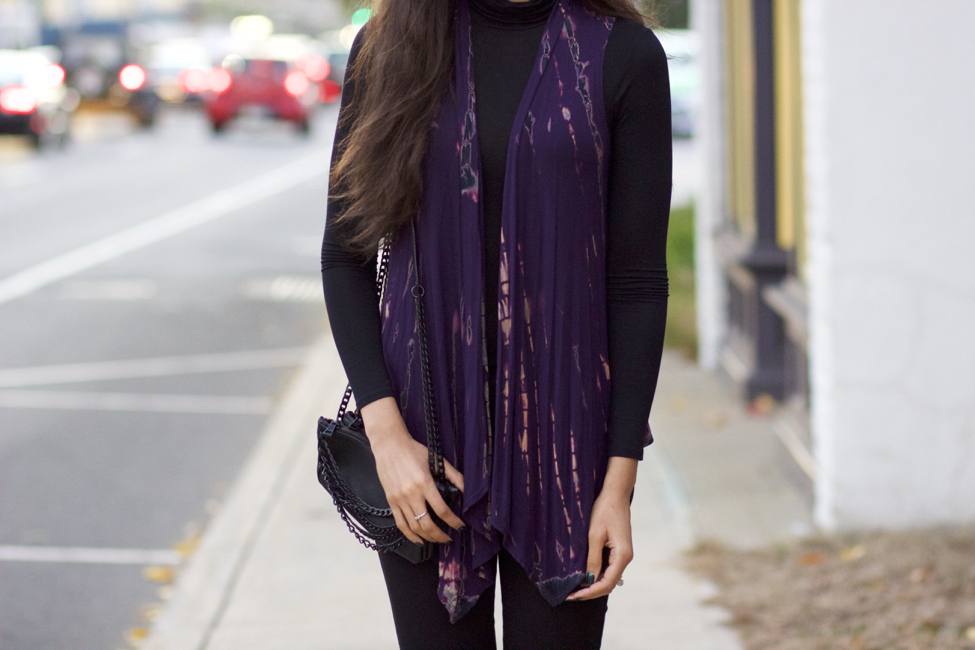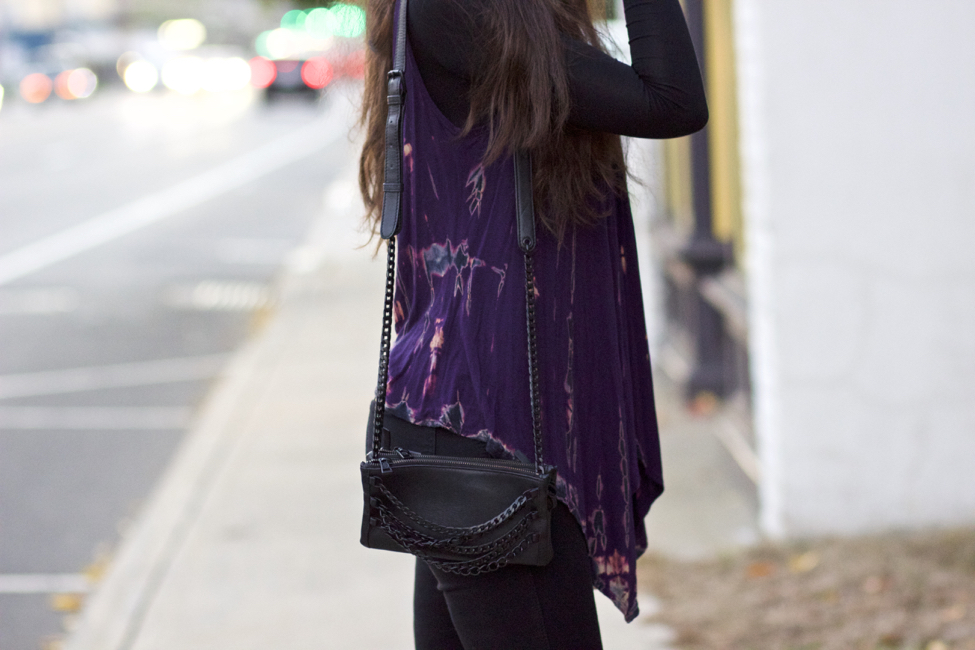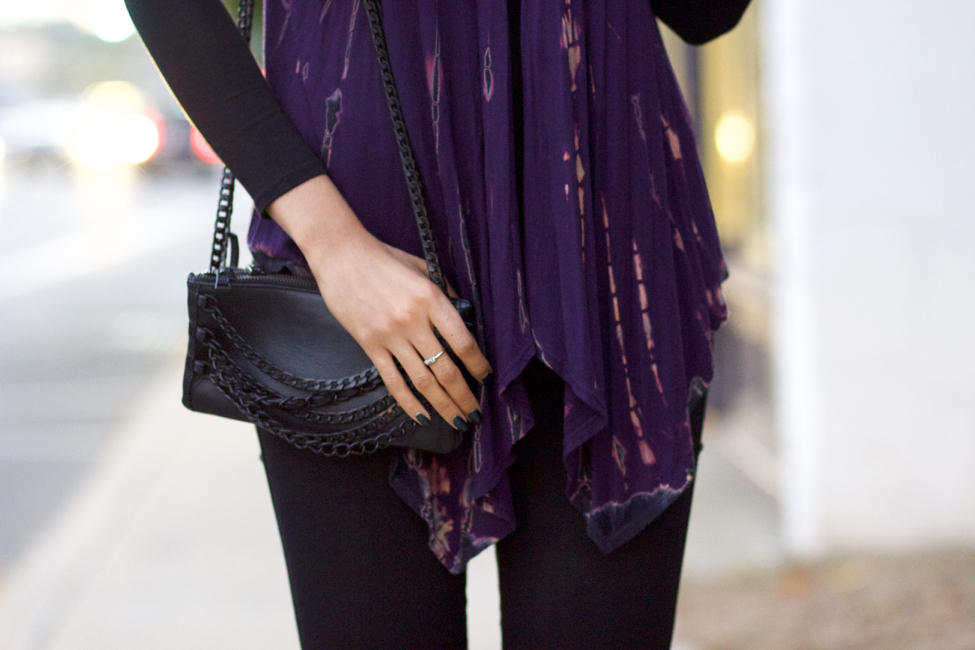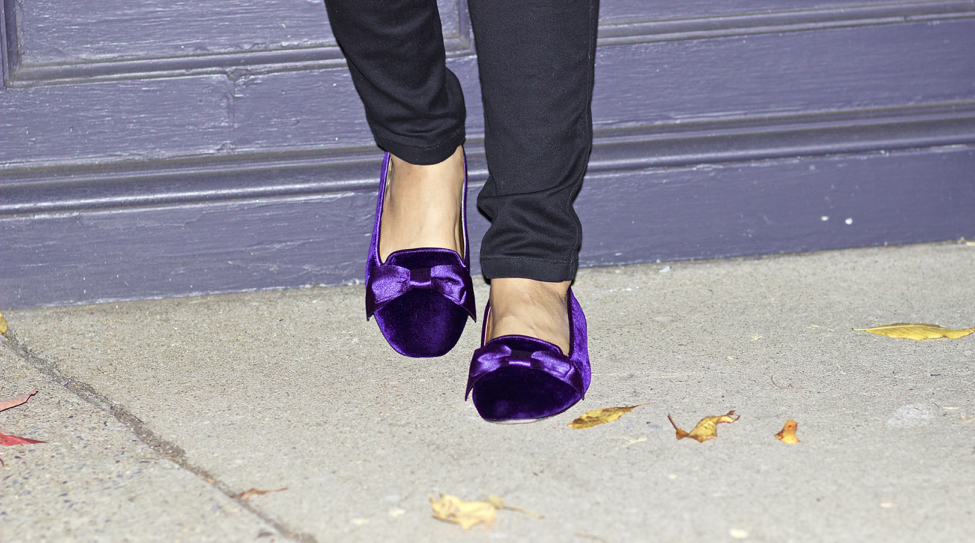 :GET THE LOOK:
---
Vest: Annie Sez (create the effect with a blanket scarf HERE) // Bodysuit: Missguided (size up HERE) // Jeggings: New York & Company (HERE) // Shoes: Kate Spade (similar HERE) // Purse: Ash (sold out in black, love these colors HERE, HERE)

---
Happy Friday everyone!
Lately, I've really been into wearing edgier outfits on the weekends, as you may have noticed with last week's look. For that pairing, I added a brighter pop of color to my LBD, but today, I opted for darker, more intense shades of purple, which creates somewhat of a grunge vibe I like to play around with come fall. When wearing a number of dark colors, I like to include pieces that have various textures, provide movement, and/or have some sort of pattern or detail to prevent the whole look from appearing dead and dull. It also allows for each piece to stand out on their own.
In this particular pairing, those two pieces are the waterfall vest and the velvet ballerina flats in deep violet shades. I love the intensity violet has, which I think is further enhanced in the velvet fabric; every color is enhanced in this fabric, for that matter, which is why I'm loving it so much this season (as discussed here & here).
Wearing the same color on top and bottom, with a pop of color in the form of a waterfall vest or blanket scarf, draped around the shoulders can help to elongate the body, as you're adding length to the torso, a perfect option for petites! Just make sure the vest or scarf isn't too long, which can otherwise make it appear as though you're drowning in fabric. Fun fact is that the waterfall vest I'm wearing here is actually petites; I used the trick I shared inthis post to select the perfect length for my 5'8 frame!
Thanks so much for stopping by, my dear friends, and I hope you have the most amazing weekend ahead!
XO,