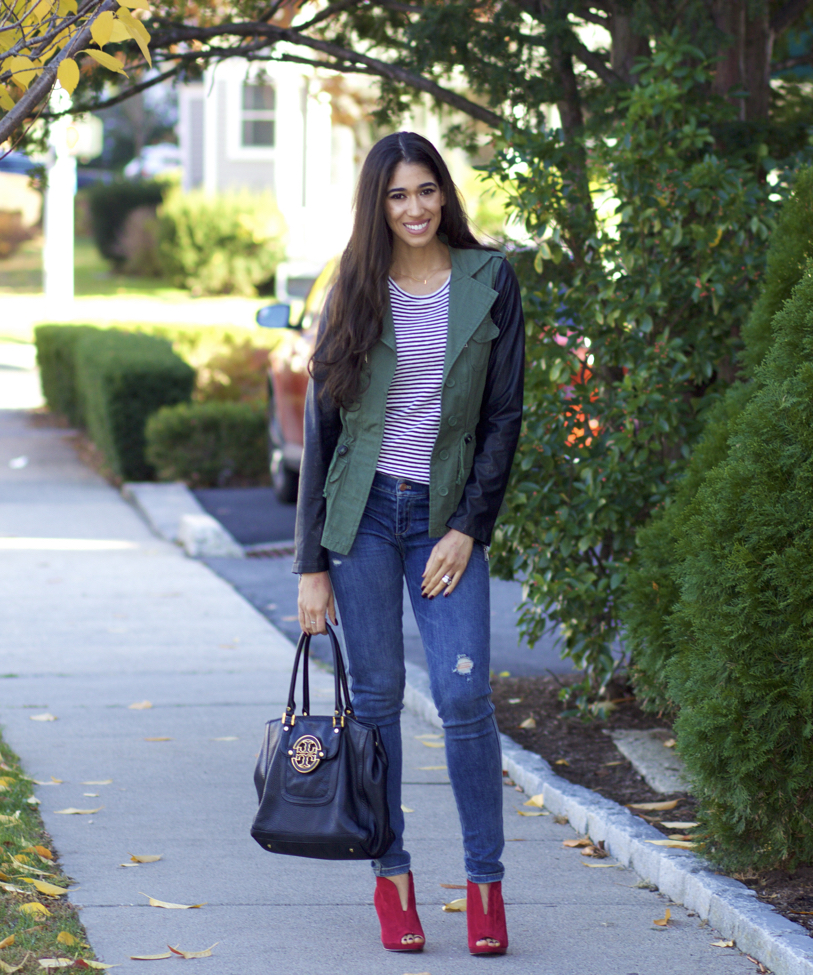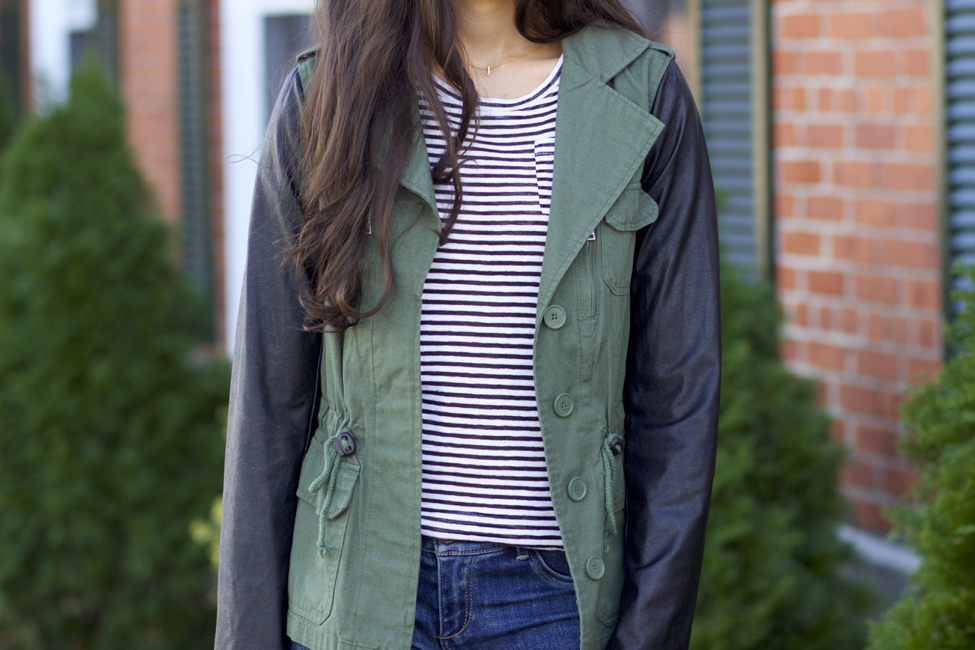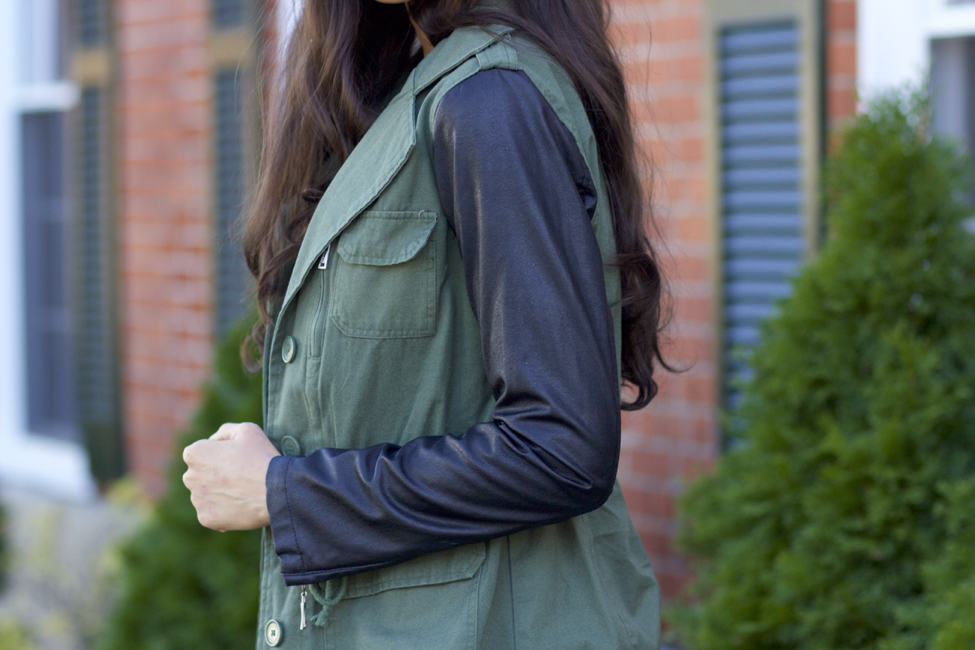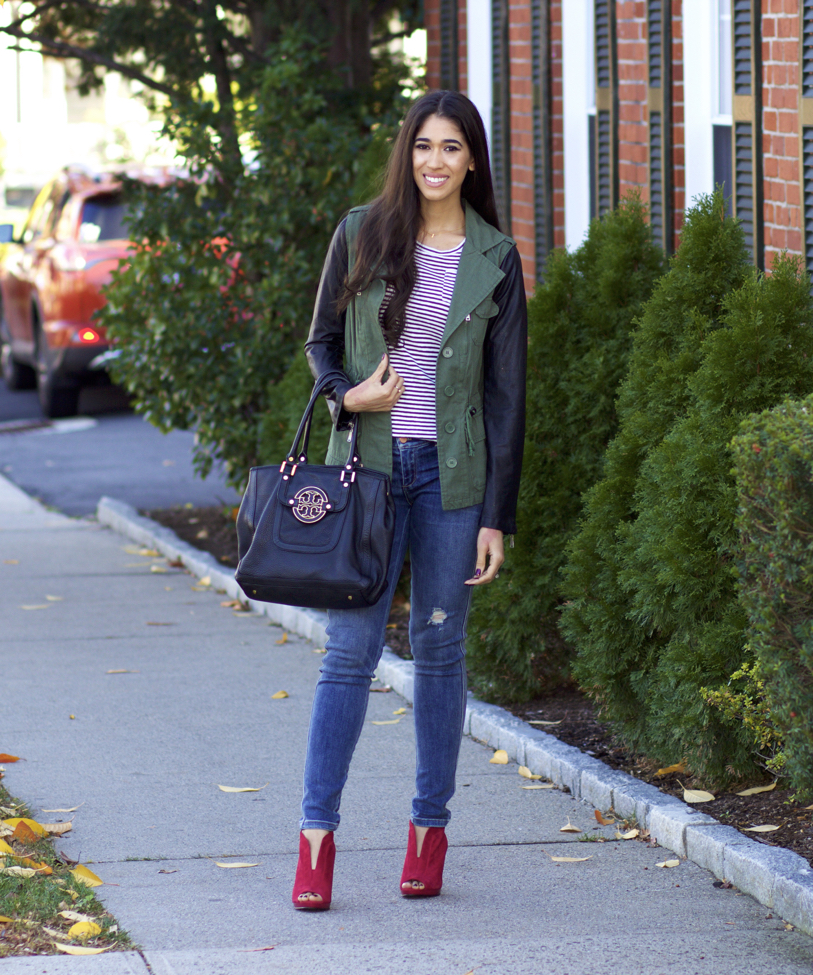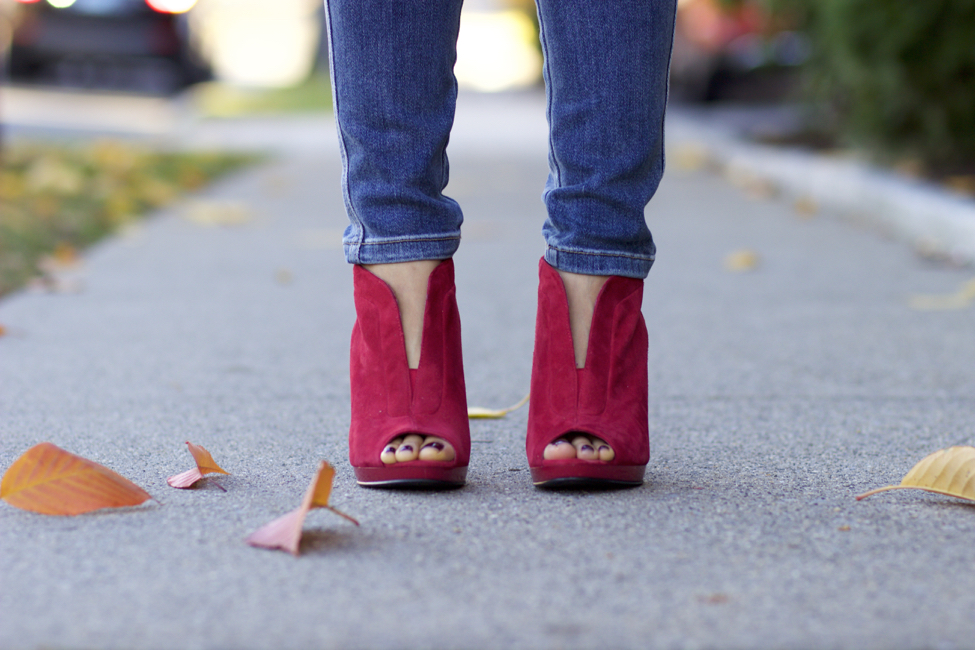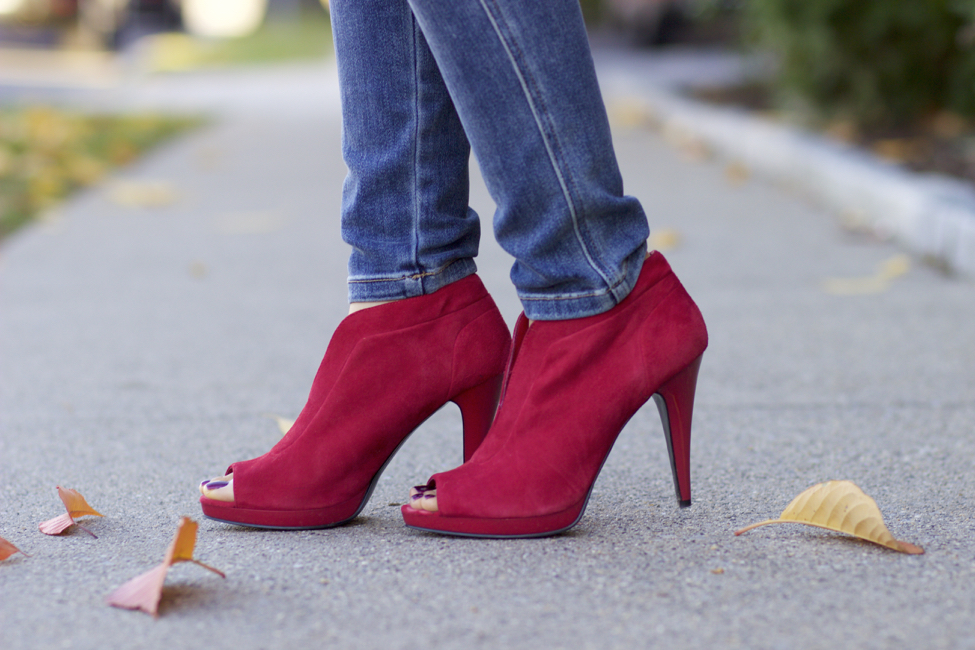 :GET THE LOOK:
---
Jacket: Marshalls (similar HERE) // Tee: Marshalls (similar HERE) // Jeans: New York & Company (same collection, different rinse HERE) // Bag: Tory Burch (similar HERE) // Boots: Nine West (similar HERE)

---
Happy Humpday, friends!
Tomorrow is Turkey Day for all of us in the States and I'm so excited! I haven't had turkey since last year (I mostly eat a plant based diet), alongside pretty much everything else I'll be eating, so I'm really excited!
As I've mentioned, I'll be hosting Thanksgiving at my place this year, which means I'll most likely be wearing a cute oversized sweater and leggings because it's cute, comfy, and practical for the chef, haha. But, if you'll be visiting someone's home for the holiday, you of course want to be a little more dressed up. I've been to family member's houses for the occasion and one thing I've learned is that it's imperative to wear clothing that's both stylish and comfortable.
The easiest thing to wear and style would be a dress and one that's oversized or more of a shirtdress style is best because it'll help prevent attention being focused in on your food baby. Girl, if you ain't hungry, I'll gladly take your plate, okaaay! haha
If you don't have one, the next best thing would be a pair of super comfortable jeans. You all know how much I love New York & Company's jeans because they're very comfortable and have a nice stretch to them, mainly the styles that are labeled leggings. Don't let the description fool you, though, because they aren't leggings at all, they just feel super soft and comfortable, much like leggings.
I bet you'll be surprised with what I'm about to say, but a striped tee can actually be slimming. Wait, what!? Yes, you read that right. There are only a few things you should consider to ensure that it will hold true for you, two of which I discussed in this post and the other being that it's a more relaxed fit, like the one I'm wearing.
Do YOU have your outfit already planned for your Thanksgiving gathering? If so, what will YOU be wearing? If you still haven't thought about it, I hope this post gave you some ideas. You can also check out my post from last year, in which I shared 9 different outfit Thanksgiving outfit ideas!
I also wanted to take this time to mention how thankful I am for all of YOU! I'm so grateful for having each and every one of you in my life. Though I love creating and sharing the best content I can, I truly enjoy chatting with you all in the comment's section the most. It's there that I feel we connect and learn more about one another. When you create and release information into this cyber world (which is extremely cool when you think of it!) it's such a great feeling to know that there are people who care about what you have to say and can connect and relate with you. So, I just want to say thank you for visiting The Style Contour, commenting, and following and supporting me, it means more to me than you'll ever know, truly.
Thanks so much for stopping by, my dear friends, and I hope you have a very Happy Thanksgiving spent with your loved ones!
XO,