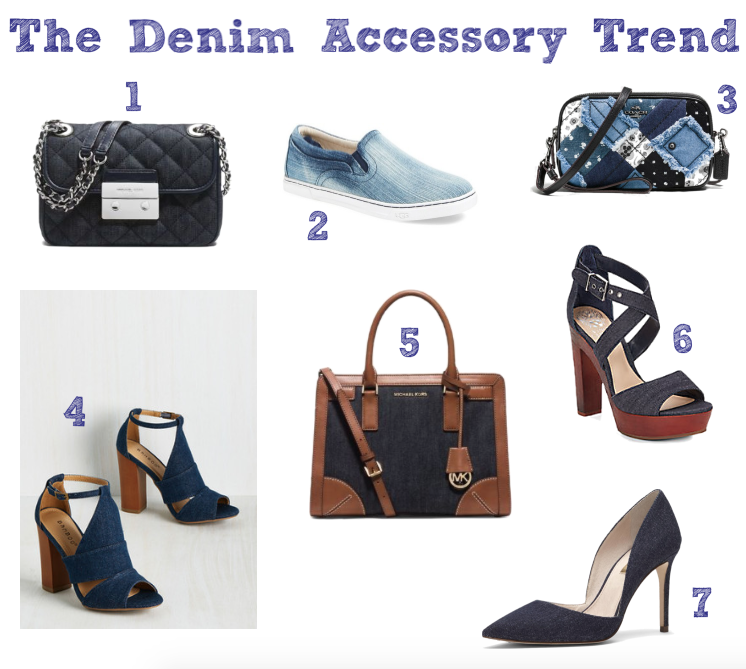 SHOP THE SET!
ONE | TWO | THREE | FOUR | FIVE | SIX | SEVEN
Happy Thursday, beautiful friends!
Denim is trending and it's trending BIG time this season! We're seeing denim everything, in shirts, skirts, dresses and even in purses and shoes; labels such as Chanel and Manolo Blahnik are creating collections centered on this essential fabric. I feel that this is a trend that you'll either really like or dislike. If you're one who just prefers to stick to denim in clothing, have you considered how a denim accessory can look with a nice white dress, pants or perhaps leather? Oh, I bet I have your mind spinning now! I think they can really add a nice touch of texture and '90s flare to any casual or chic pairing. So are you loving the idea or still not convinced? Share your thoughts in the comment's section letting me know if you love it (how would YOU wear it) or if you'll be passing on this one. I hope you all have an amazing day, my dear friends, and thanks so much for stopping by!
XO,