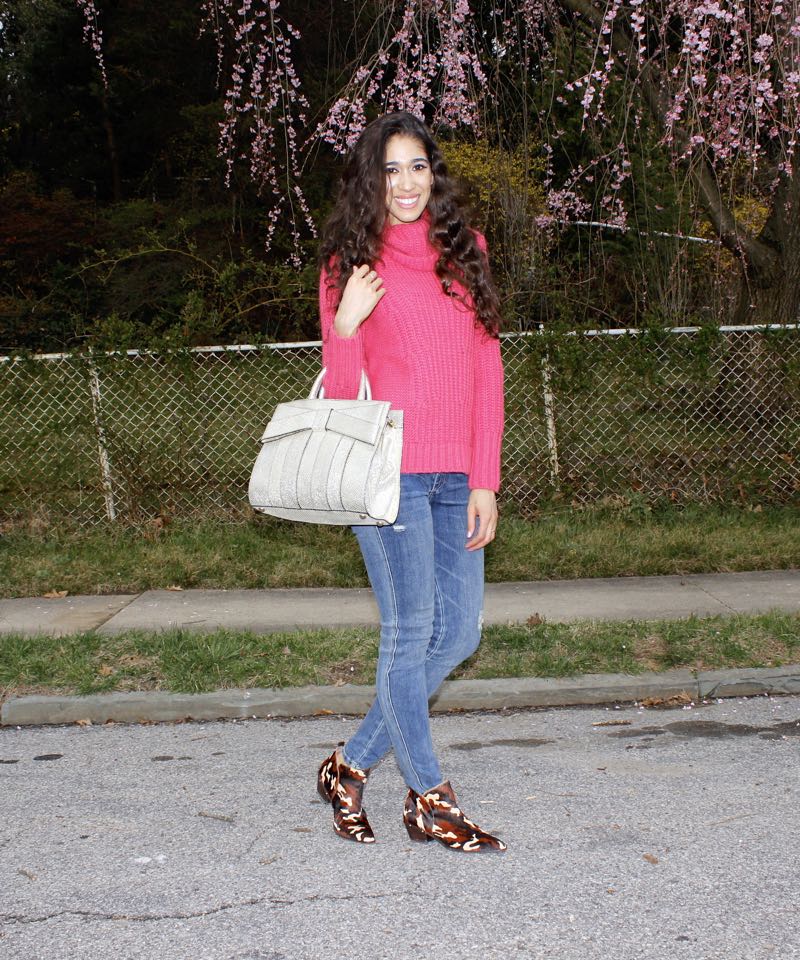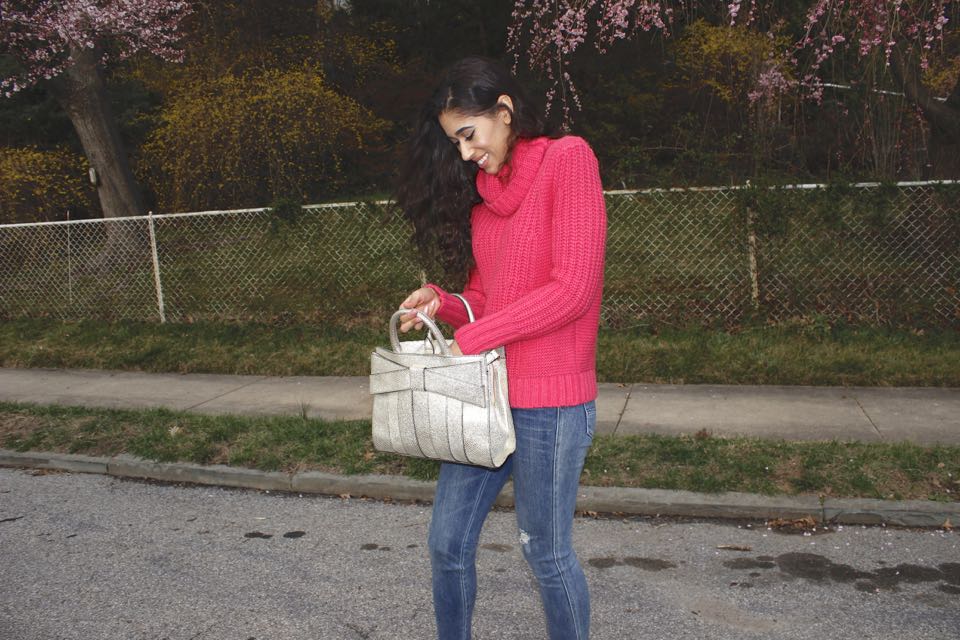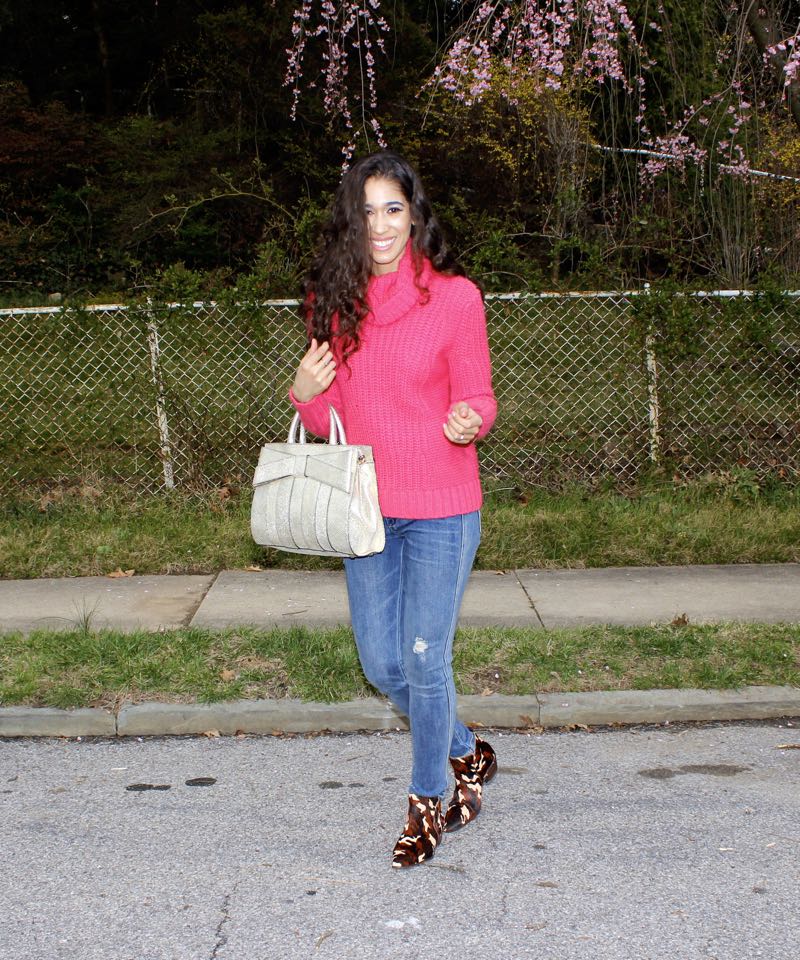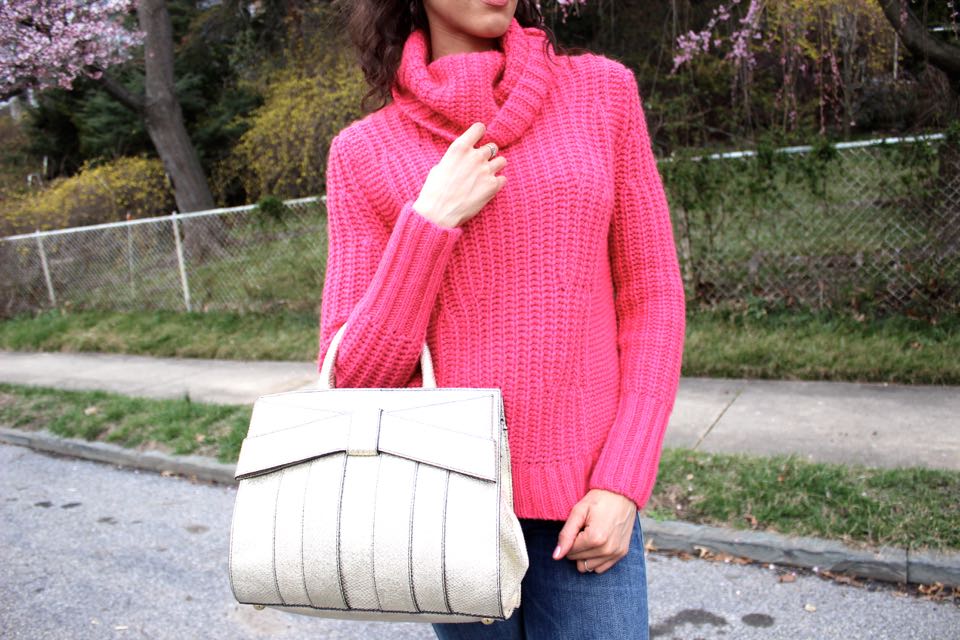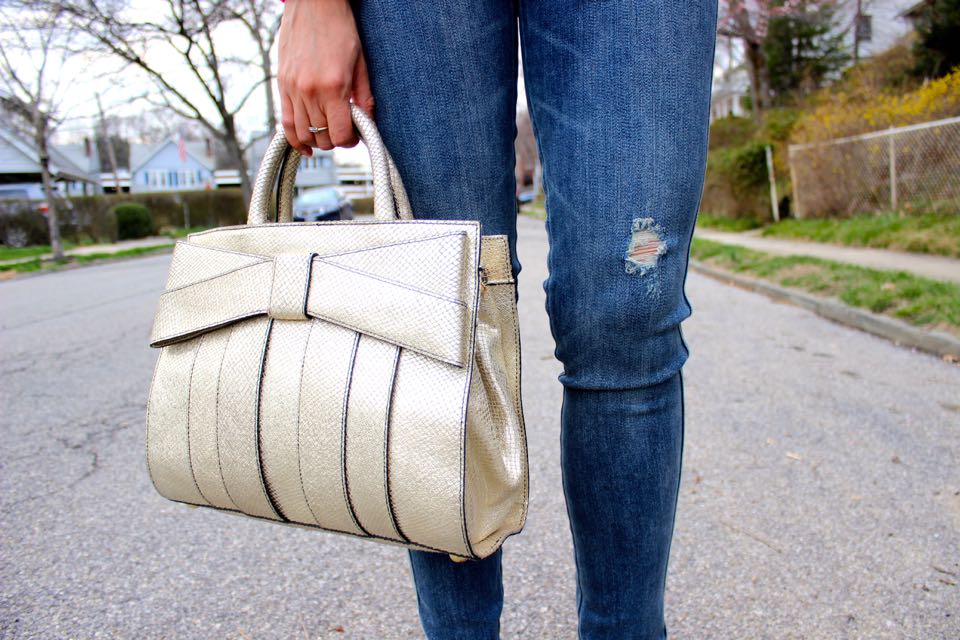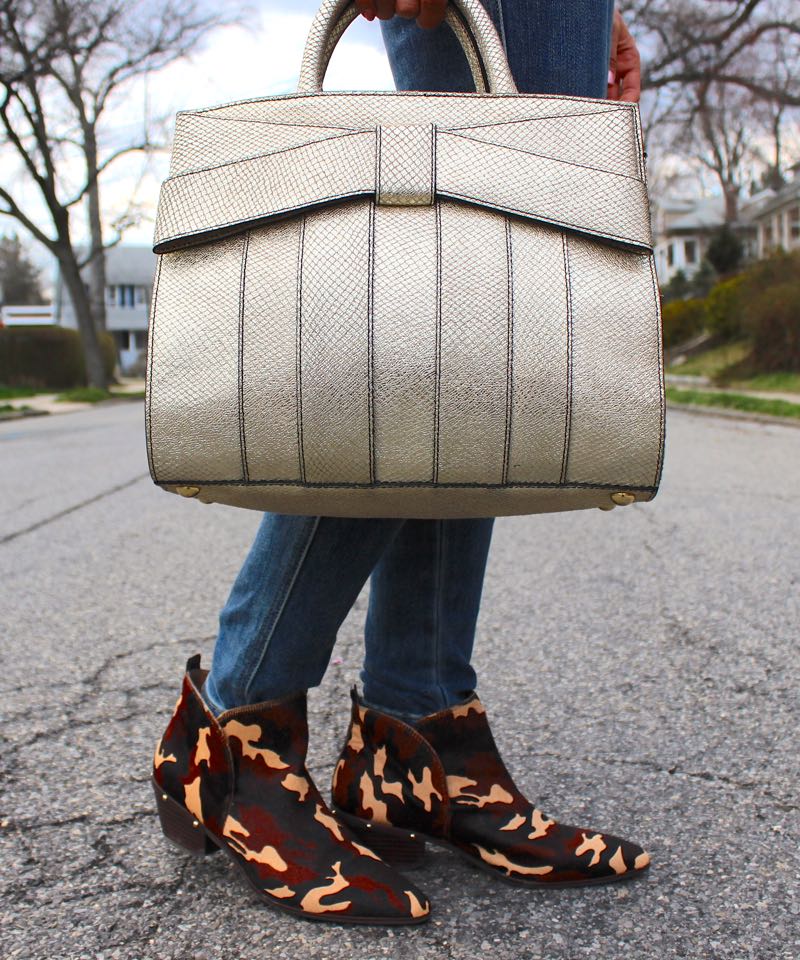 GET THE LOOK!
Sweater: Banana Republic (ON SALE HERE) // Jeans: New York & Company (similar HERE) // Purse: Zac Posen (similar HERE) // Boots: Nina Originals (ON SALE HERE: PRICE OF DIFFERENT SIZES VARY)

Happy Fri(yay) and first day of April (can't believe it)!
I hope you all had a wonderful week and are ready for some weekend fun or relaxation, I generally prefer relaxation 'cus I'm like a little 'ol lady, haha. As you may have already noticed, I'm kind of on a pink color kick lately. I love all colors, but I tend to favor pink the most. I especially love how it looks paired with camo print, I feel it adds a nice feminine flare to the more masculine-like print. You've seen me wear these camo printed booties a couple of times (here & here). I'm honestly obsessed, to say the least, with them, they're so unique; I always get asked about them in public. I feel that what really helps to make them different is not only the shape of the boot, but that it's a camo print in an almost leopard-like color scheme; there isn't any green in them and because of that, I think it makes them that much more versatile, allowing them to be worn and styled just as you would any pair of leopard shoes. Please don't think I'm trying to sell you, but honestly, if you love them, too, get them! I can honestly say I've never seen anything like them before and as I mentioned, I always get asked about them, even in retail stores by sales associates who also haven't seen anything like them before. If you do get them, I'd love to see how you style them, so be sure to tag me!
Anyway, enough about the shoes and onto the rest of the outfit! I love brighter, more spring-like sweaters and I notice that when shopping, these tend to go unnoticed and I never really understand why; I can never really find my size in neutrals, but in vibrant colors like this, there's always plenty! Of course everyone tends to gravitate towards the neutrals or more softer colors, but I encourage you to try and incorporate some brighter colors, too! They're perfect for not only exuding spring because they're more lively, but they also keep you warm and cozy!
I decided to wear this gold bow purse with the look because I simply love the way gold pairs with richer, bolder and vibrant shades of pink. Plus, I think it's a great alternative to black or brown come spring and summer, which I mentioned in my "Spring 2016 Trend: Mixed Metallics" post, where I also provided suggestions on the metals that are most flattering for your skin tone; definitely check it out if you missed it!
What color(s) do you tend to embrace more during the spring and summer months? I hope you have a wonderful weekend, my dear friends, and thanks so much for stopping by!
XO,