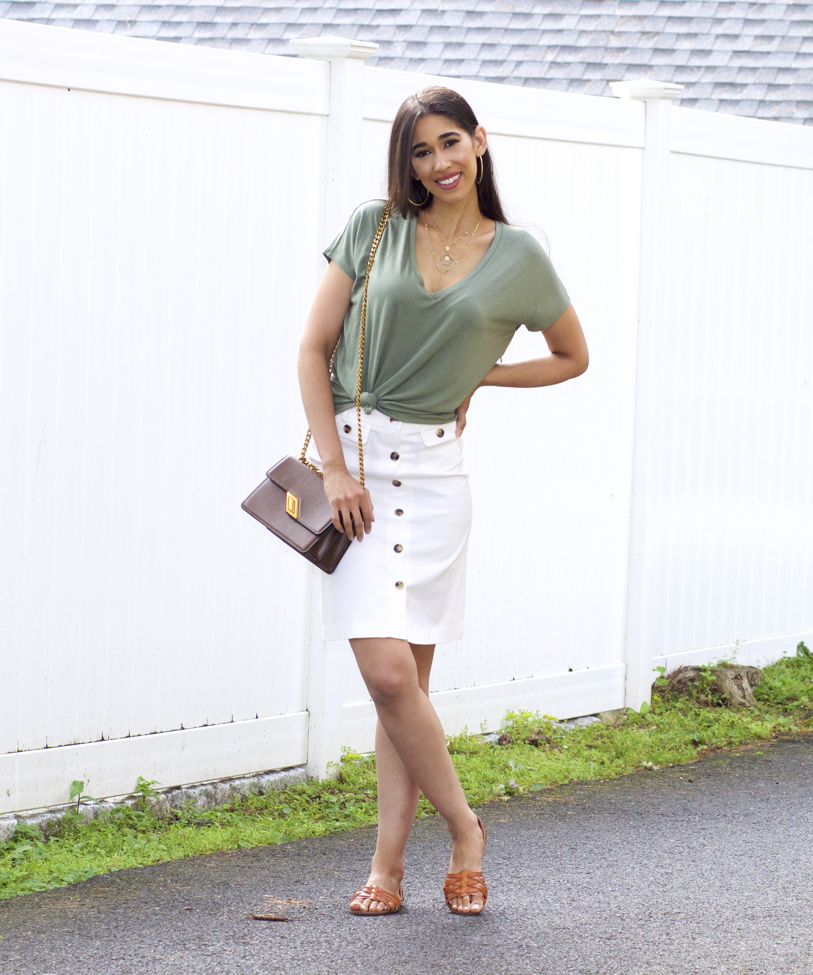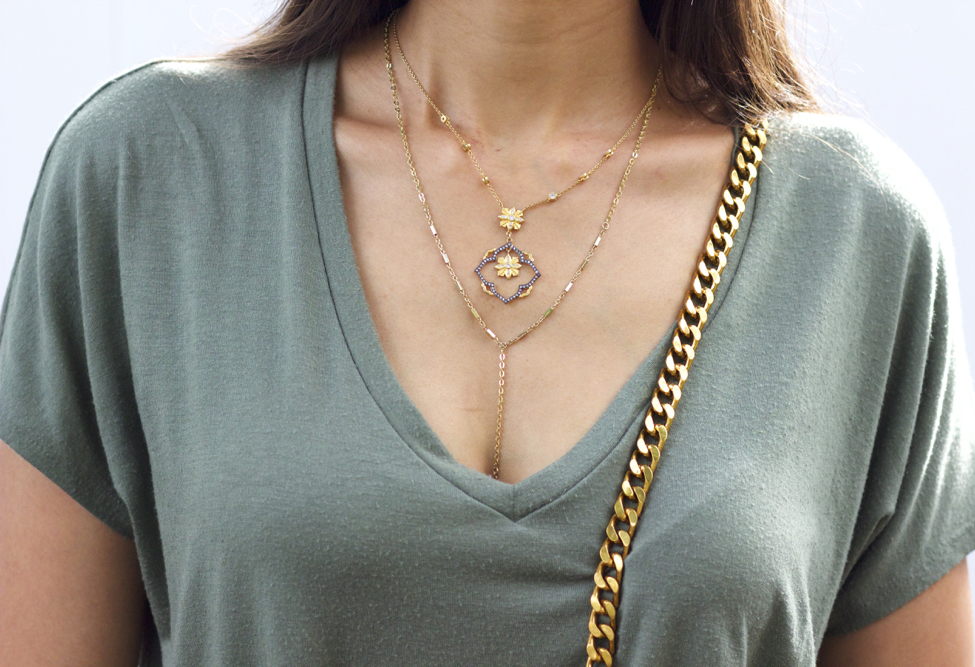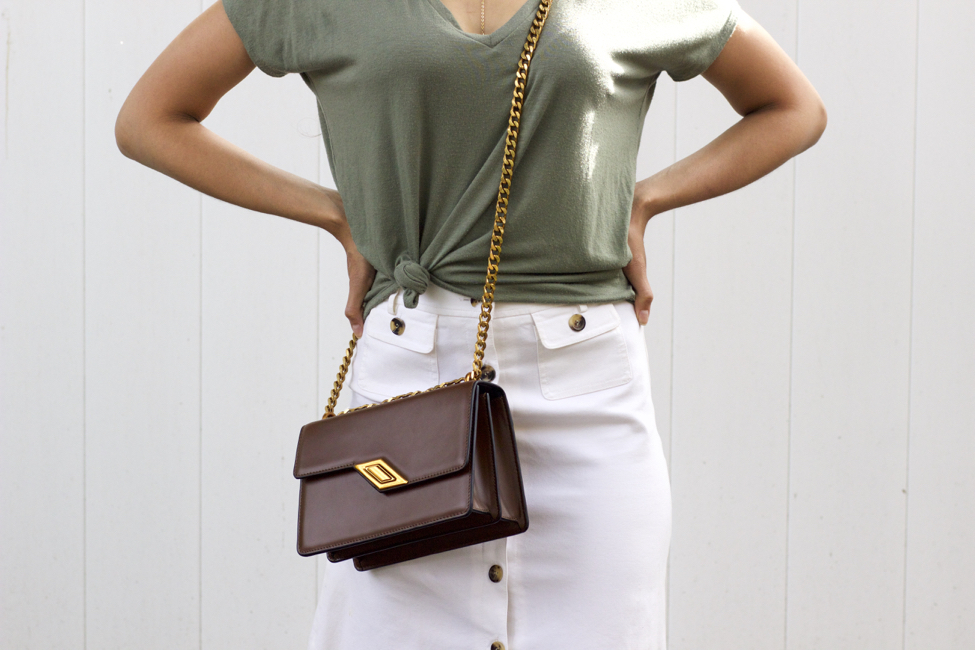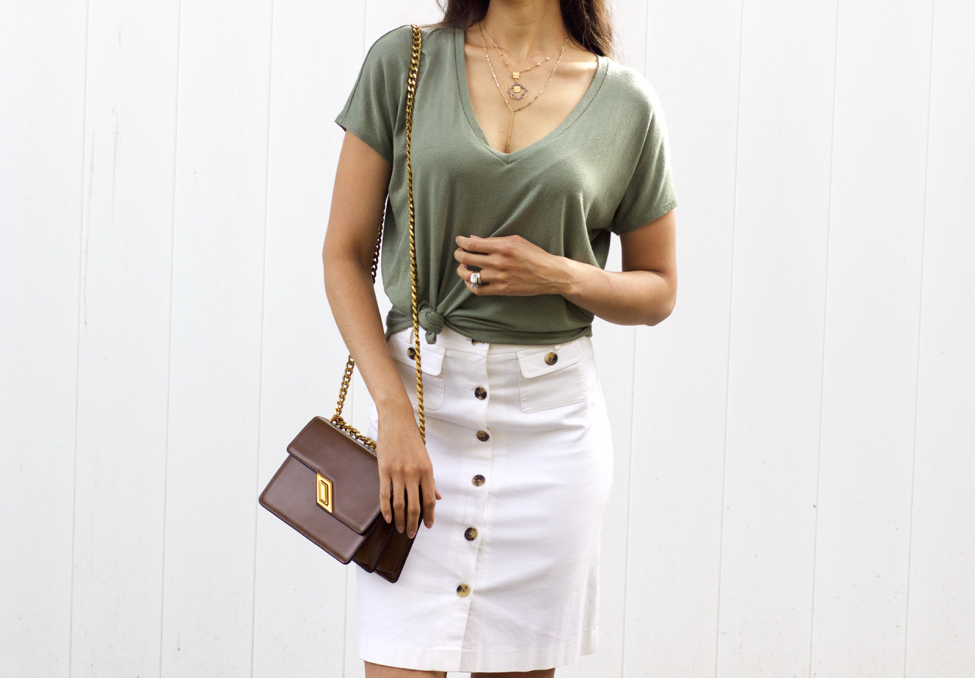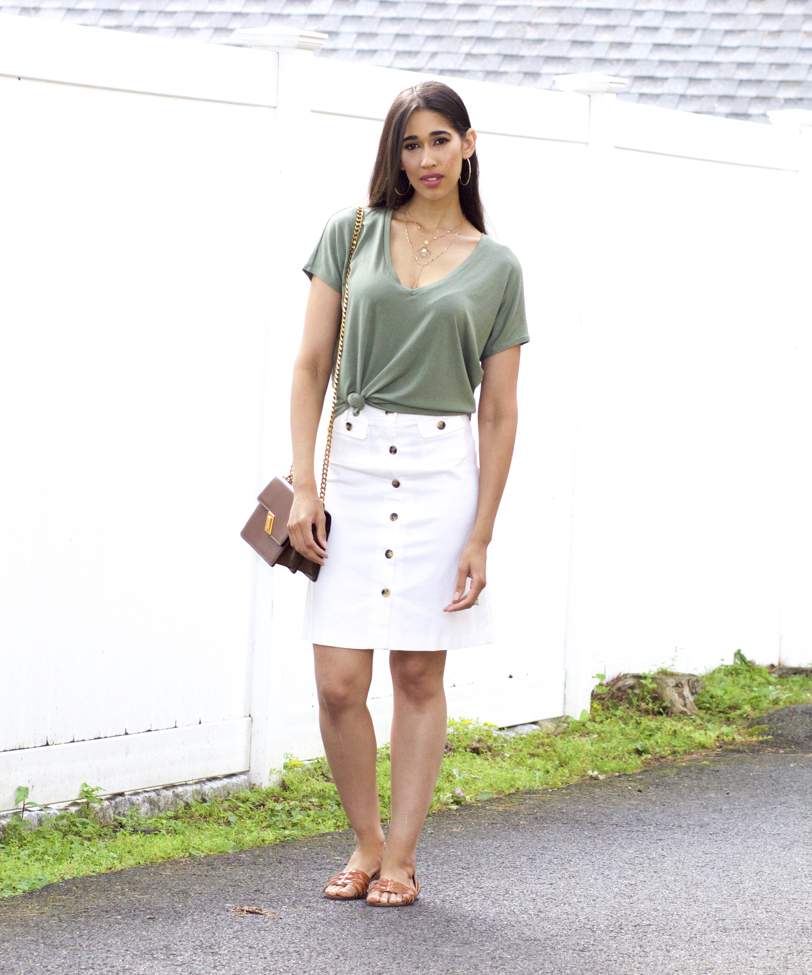 TEE | Skirt: Similar | BAG: Similar | Earrings: Similar | LIAT NECKLACE C/O | FLOATING FLOWER NECKLACE C/O | SHOES
---

---
Happy Wednesday my beautiful friends!
For the past several weeks, I've been seeing so many cute button detailed pieces at some of my favorite stores and on my Instagram feed. It's mostly in a vertical design on tops, dresses and skirts, which makes for such a flattering detail, since it downward, visually slimming and elongating the body. The buttons are also quite notable either in a larger size or a sharp color contrast to the piece itself.
I recently purchased this jumpsuit and can't wait to wear it, since it has the button detail and is linen. All three make favorable combination for summer. I've mentioned countless times that I love pieces that offer some sort of detail that help to effortlessly elevate my outfits, particularly during the summer months. When it's done in a skirt, like the one I'm wearing, you can either dress it up with a cami and blazer or keep it simple with a basic tee, as I've done.
Another trend that I'm loving that I think looks great with the buttoned pieces is the cognac sandal. Inspired by the popular Hermes Oran sandal, many brands both high and low are creating their own renditions, so you can get the look for less to see how it works for you and perhaps splurge, if you feel it necessary.
The ones I'm wearing are from Target, which I purchased last year around this time when I was pregnant. Since I was nearing the end of my pregnancy, my foot sizing was a little off. I purchased these in a half size smaller than I usually wear and now I regret it because they're a tad smaller, as expected, but ironically fit well at the time. They're still available and I'd say they're true to size. There's also a pair by Sam Edelman that look a lot more like the Hermes version.
Have you embraced these trends this season? What are some trends you're loving most at the moment?
Thanks for stopping by, my sweet friends, and I hope you're having a great day so far!