Happy Tuesday, loves!
Sweater weather is in full swing and so, I wanted to compile a few styles that would look best for your body shape. I don't know if you put much thought into your body shape when shopping for sweaters, but there are certain styles that look amazing on specific shapes, essentially taking the guess work out of the whole styling process, in creating a flattering outfit. So, let's get started!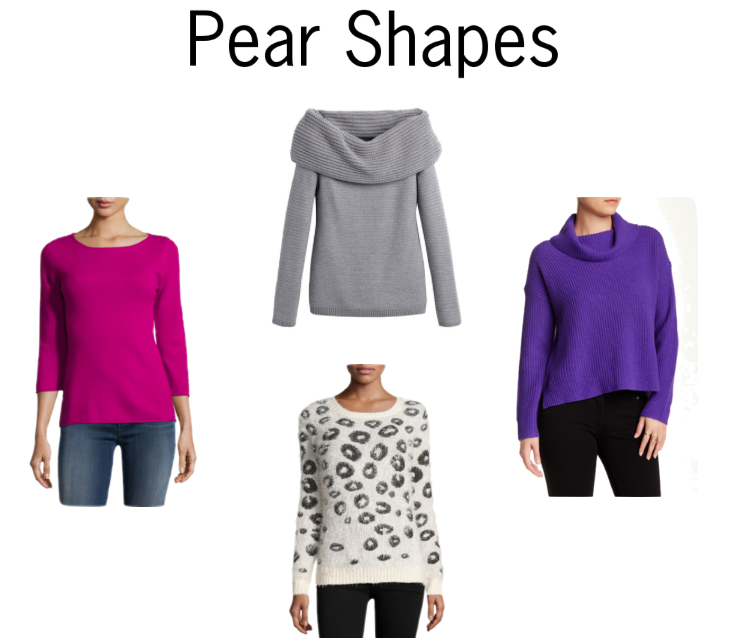 When it comes to pear shapes, like myself, I highly suggest selecting styles that have wider necklines, such as boat necks and off the shoulder or bardot necklines, as well as cowl necks. These styles will help to visually widen out the upper body (boat and bardot) or help to add dimension (cowl), essentially balancing out your lower half. Don't be afraid to embrace cropped, colorful and patterned styles, as they help to enhance the effect.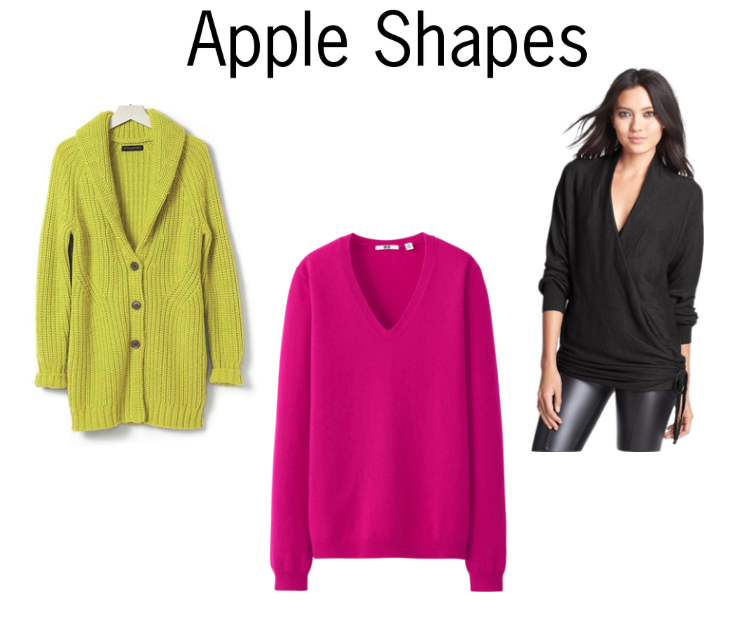 For all you apple shapes, v-necks are super flattering in that they help to narrow in the upper body, creating the opposite effect to that of the pear shape. Shawl sweaters are also flattering, as they too are in the shape of a v. The shawl sweater I featured in the set above is also a perfect option, not only because it's a shawl style, but also because it's long and has a single column of buttons. Double breasted anything, generally speaking, doesn't tend to flatter this shape as much as single columns do. I suggest when shopping for sweaters you also consider opting for longer styles, ending somewhere around mid hip; they create a lengthening and slimming effect to the entire upper body. Lastly, wrap sweaters also create a slimming and narrowing effect, essentially slimming down a larger midsection or bust, if that effect is desired.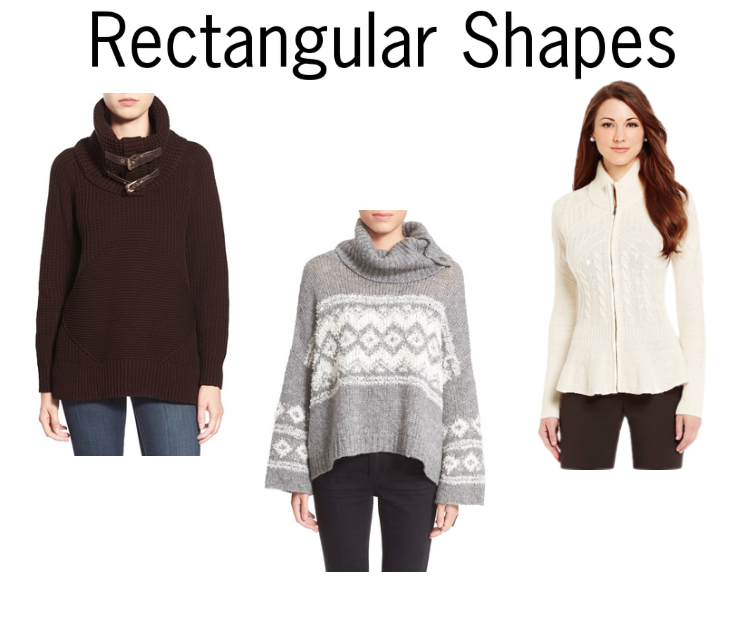 For rectangular shapes, oversized or boxy sweaters are great to work with, as they provide the ability to create dimension to your shape. Sweaters that have an oversized turtleneck, patterns and even a peplum shape, look exceptional on this figure. I would like to point out that when working with oversized swearers or cardigans, you have the ability to add a waist belt, which would further enhance your waistline and create the illusion of larger more curvaceous hips, especially if the fabric is thicker!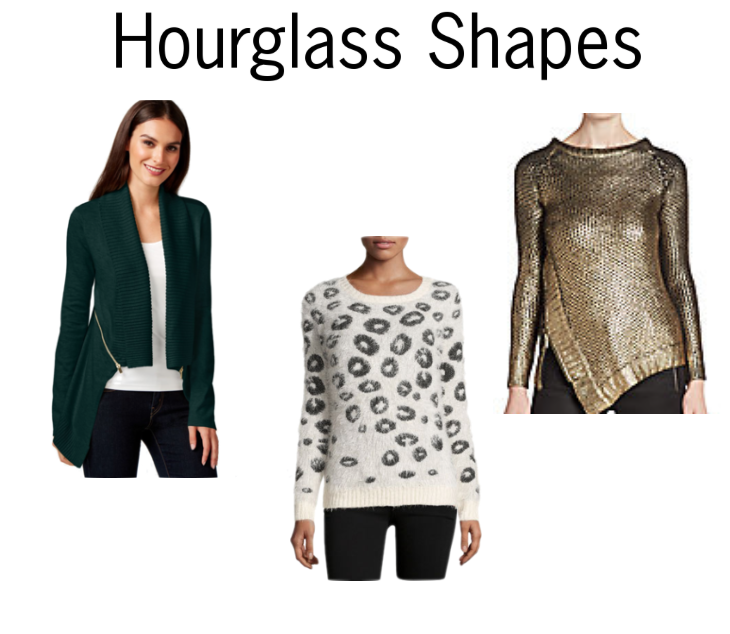 Lastly, for the hourglass shapes, you have the opportunity to wear any style you desire. However, you do want to maintain balance to your naturally curvaceous shape, by preventing one area from appearing much larger in proportion to your shape. So, if you choose to wear an oversized chunky sweater, for example, I suggest you opt for skinny jeans or one with a slight flare, rather than a baggy lose fitting style, such as boyfriend jeans, which will make one appear a bit frumpy. Sweaters that have a high-low or that are shorter in the front, like the one shown in the set above, brings focus to your small and defined waistline, making it super flattering!
SHOP THE SWEATERS SEEN IN THE SETS BELOW!

I hope you all found this post helpful in selecting the best sweater styles for your body shape. Thanks so much for stopping by and I hope you have a wonderful day!
Xo,