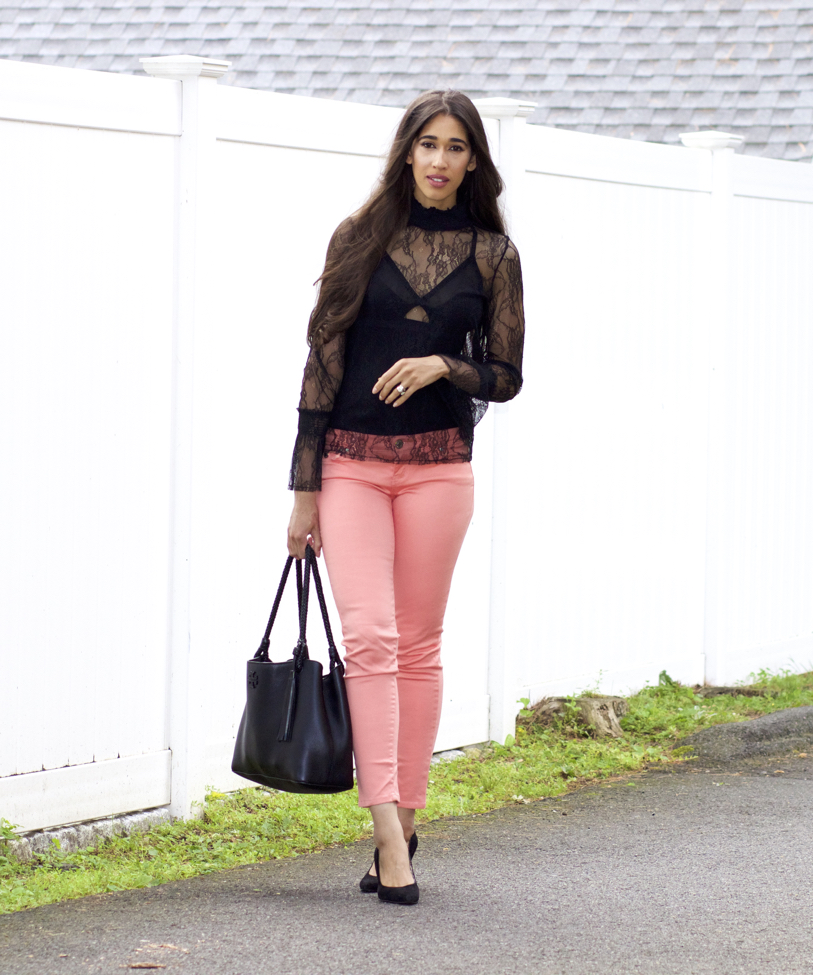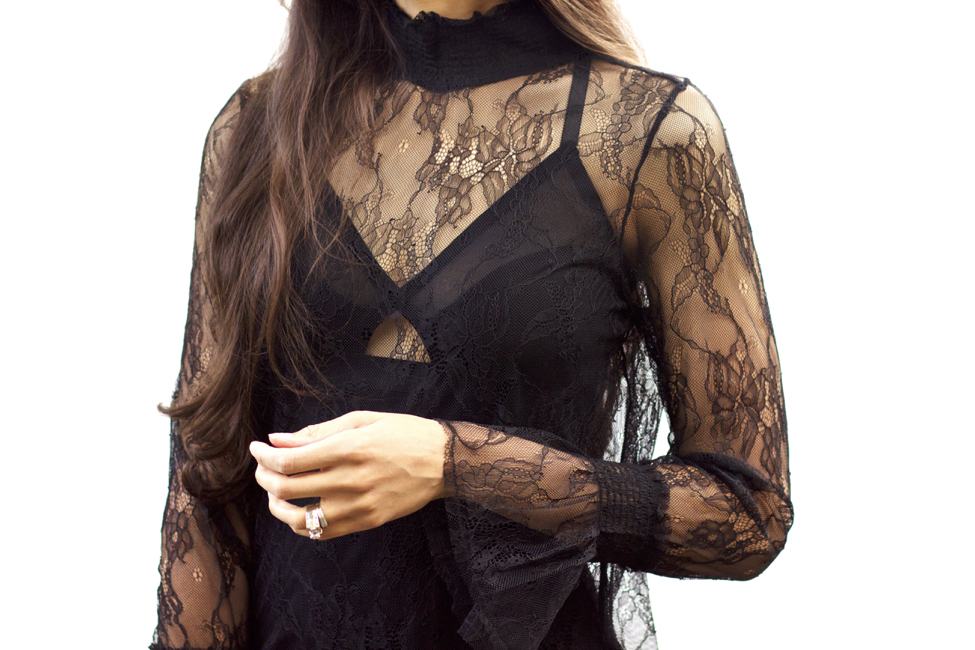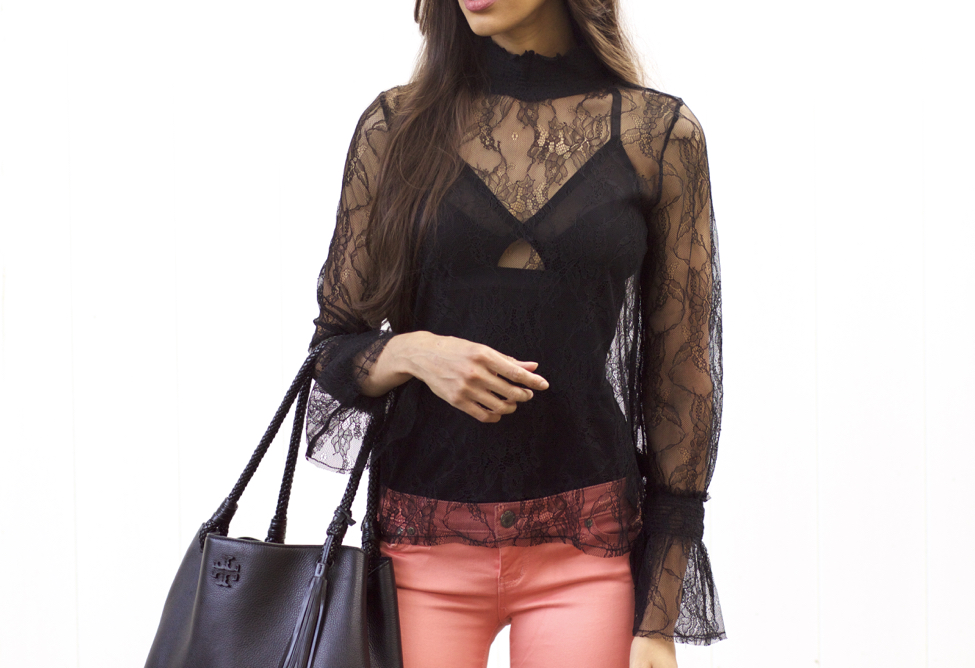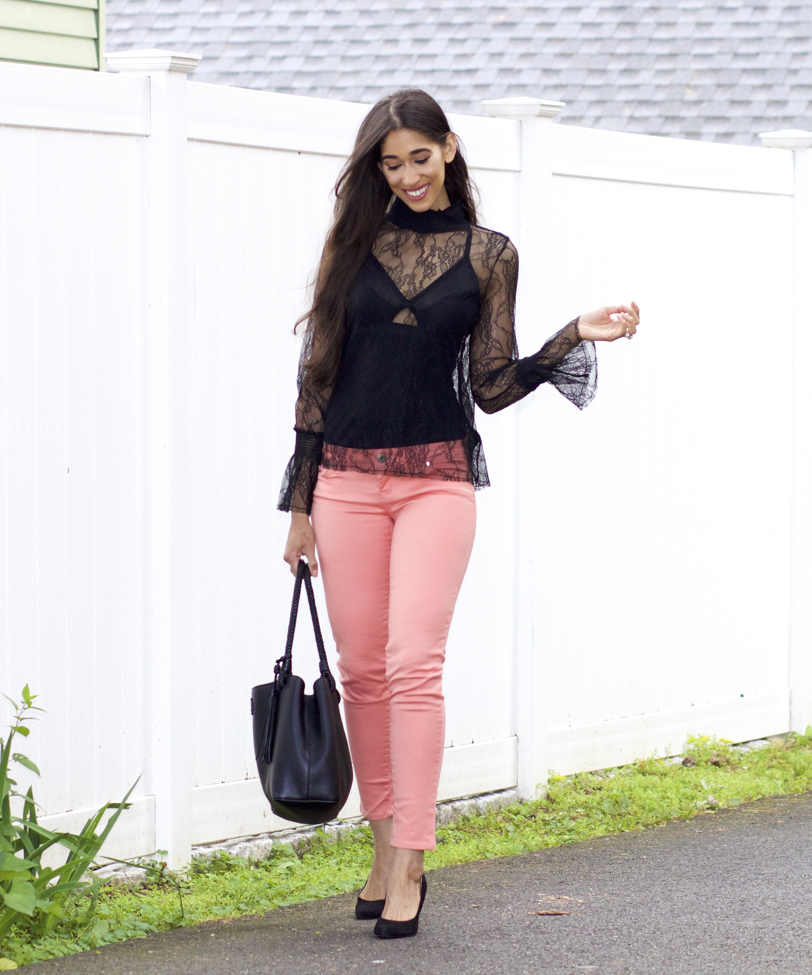 Lace Overlay & Body Suit: Similar | Jeans: Similar | Bag: Similar | Shoes: Similar
---

---
Happy Friday my beautiful friends!
The temperatures are beginning to rise and it's feeling more like summer and I couldn't be happier! I love being outdoors and summer date nights are my favorite; I love dining outside when possible. Though our summer dates will be looking a lot different these days with little miss Aviah, but we don't mind at all! Even though the little one will be tagging along for our evening dates, that doesn't mean that I'll be forgoing my dressed up chic outfits entirely. Since we'll be cutting the nights short, wearing my heels and impractical lace tops is totally doable ;)
Speaking of lace, I can't think of a more beautiful fabric that's perfect for a summer date. It's breathable, while still exuding a romantic feel. The one I'm wearing is from H&M, which I ended up purchasing in the dead of winter and is unfortunately sold out. They tend to have a beautiful lace selection, so definitely check them out often if lace is your thing. This piece is actually an overlay layered with a bodysuit underneath. I've seen many opt for a black bra, but I'm not as daring. Either way, I think it can look rather tasteful when done right.
I also prefer the bodysuit because there's more support and obviously coverage. As for the overlay, the boxier shape is flowy and won't cling in an unflattering way, which is nice. It also gives you the option of adding a waist belt for a cinched in look; a black one with pearl details would look beautiful!
To enhance the summer vibe, I wanted to brighten up the look a bit by pairing the top with coral jeans. I think it would look just as cute with these lavender pair; a great way to embrace the purple trend. The jeans are the only color I wanted to incorporate to create and maintain a sexy, serious tone. For a more playful vibe, you can add in more colors or substitute the black with white.
I hope you found some inspiration from this look, my sweet friends, and I hope you have an amazing weekend ahead!
XO,