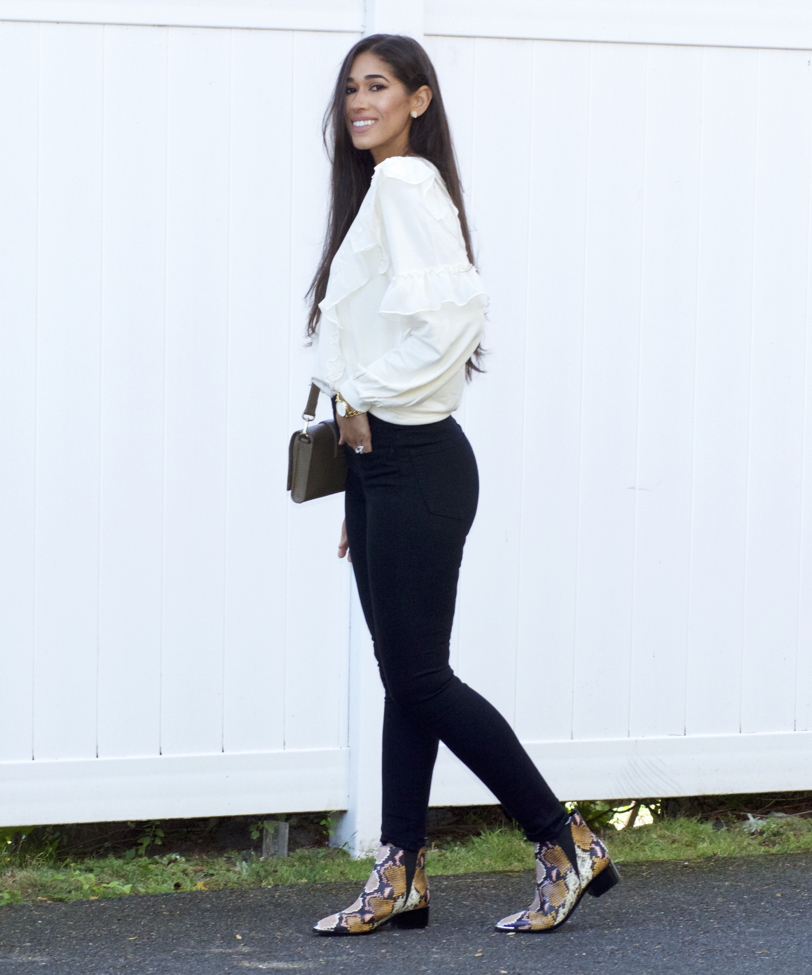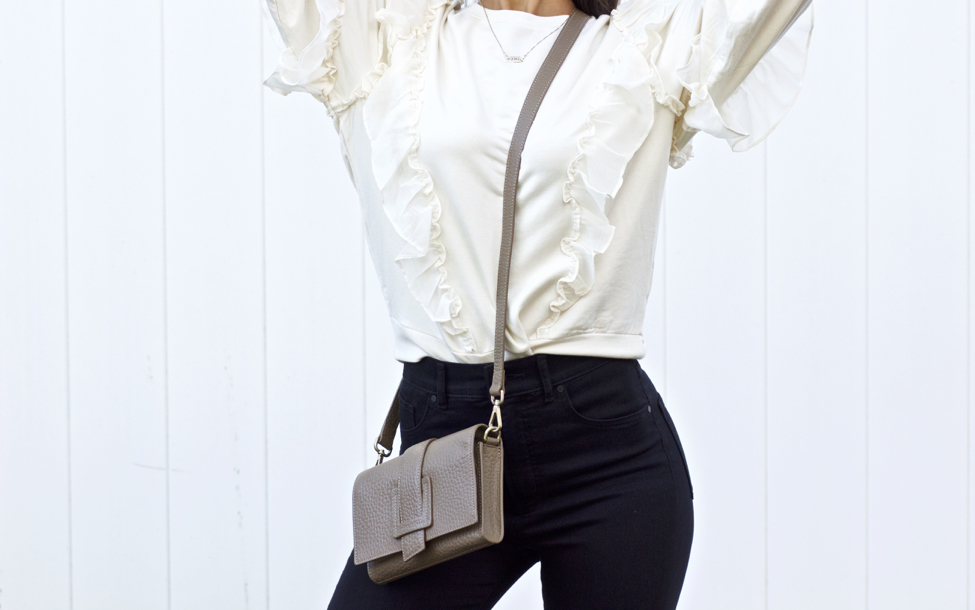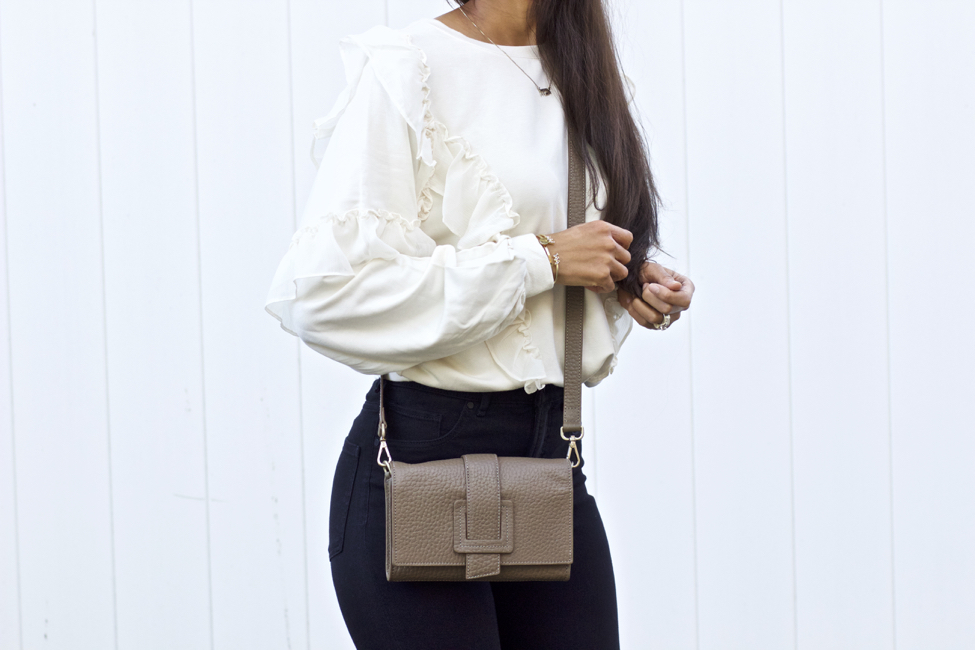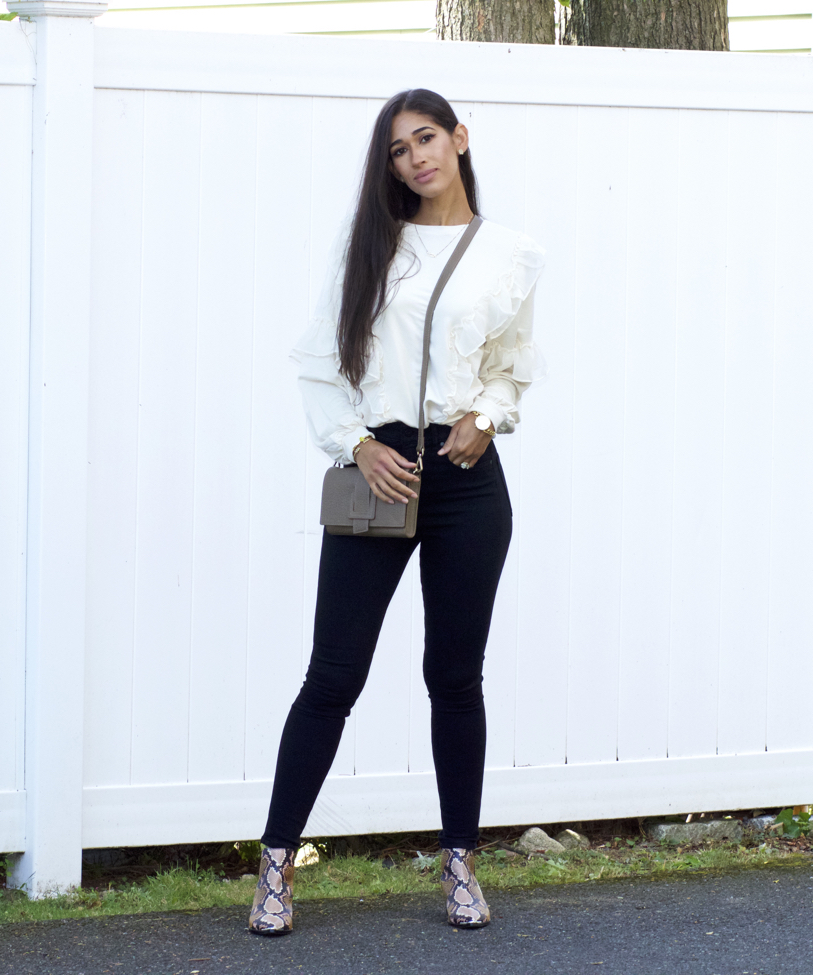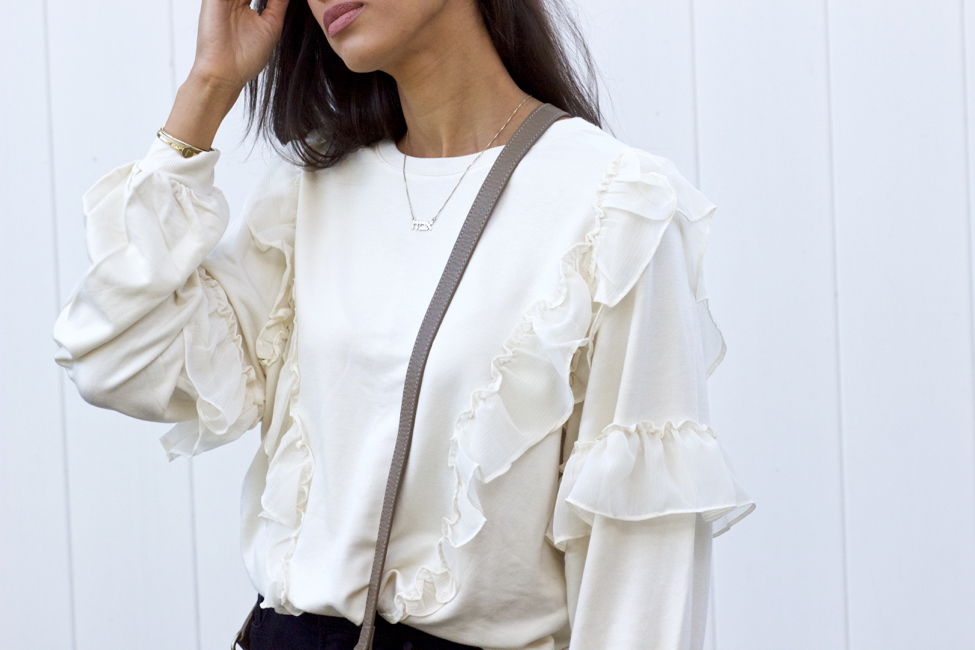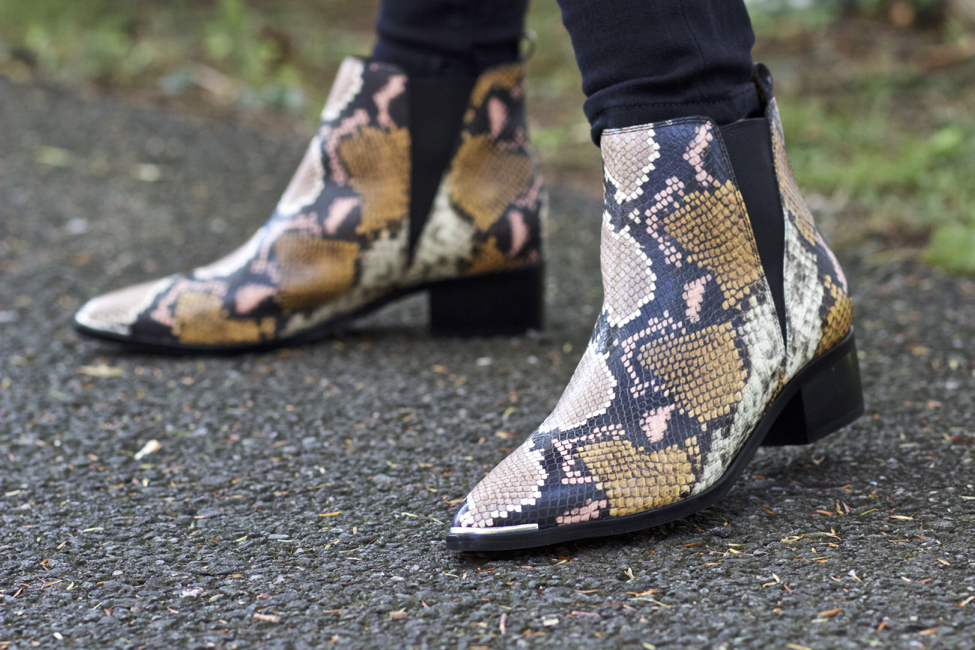 SWEATSHIRT | JEANS | BOOTS: Similar | BAG: Similar
---
---
Happy Friday beauties!
Animal prints are trending big time this fall/winter and what I love is that it's not only leopard print we're seeing. Don't get me wrong, you all know I love leopard print. I mean, I wore a leopard printed midi skirt on Monday! It's just nice to see variation and I love that designers are having fun with the animal kingdom. We're seeing snakeskin taking a close lead and zebra and cow hide, too. What I've learned in all the years I've blogged and paid close attention to trends, when something is trending, we see variations and I love having selections to choose from that offer versatility! Who doesn't, right?!
That said, I love that we're not only seeing snakeskin trending, but we're seeing fun color combinations, too. It creates a nice, unique spin on a classic print. As with clothing, when shoes have various colors, it surprisingly allows for even more wear because each time you style it, you can team it up with one of the colors in the print, making it appear more dominant.
The moment I saw these Marc Fisher chelsea boots I fell in love! The touches of pink really caught my eye. This particular pair goes and comes. It's sold out several times since I've first seen it. I had to hunt them down for a couple of weeks before finally finding them in my size. I did find a very similar pair by Steve Madden. I really like the unique heel and his snakeskin shoe designs are absolutely amazing this season!
An easy way to style multicolored shoes is to style them with neutrals, as I've done here. The black really allows for the shoes to pop, creating a nice eye catching contrast. Plus, it really plays on the edgy vibe that snakeskin exudes.
Are you all into snakeskin print? I think it's one to embrace and if colors aren't your thing, a pair of black and white are your best bet.
Thanks for stopping by my friends and I hope you have a great weekend!
SHOP COLORFUL SNAKESKIN BOOTS
---
---