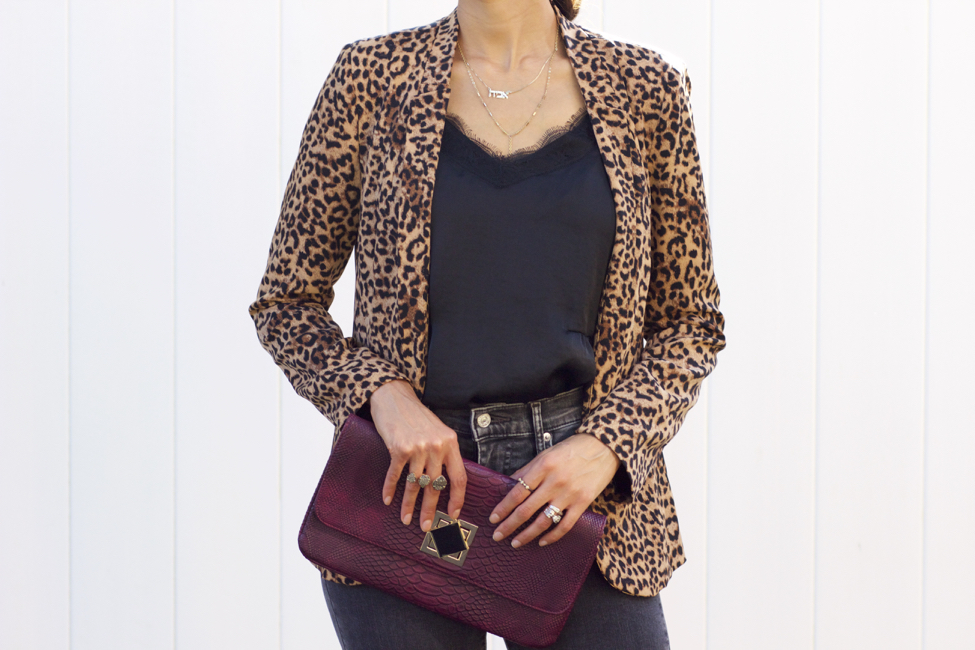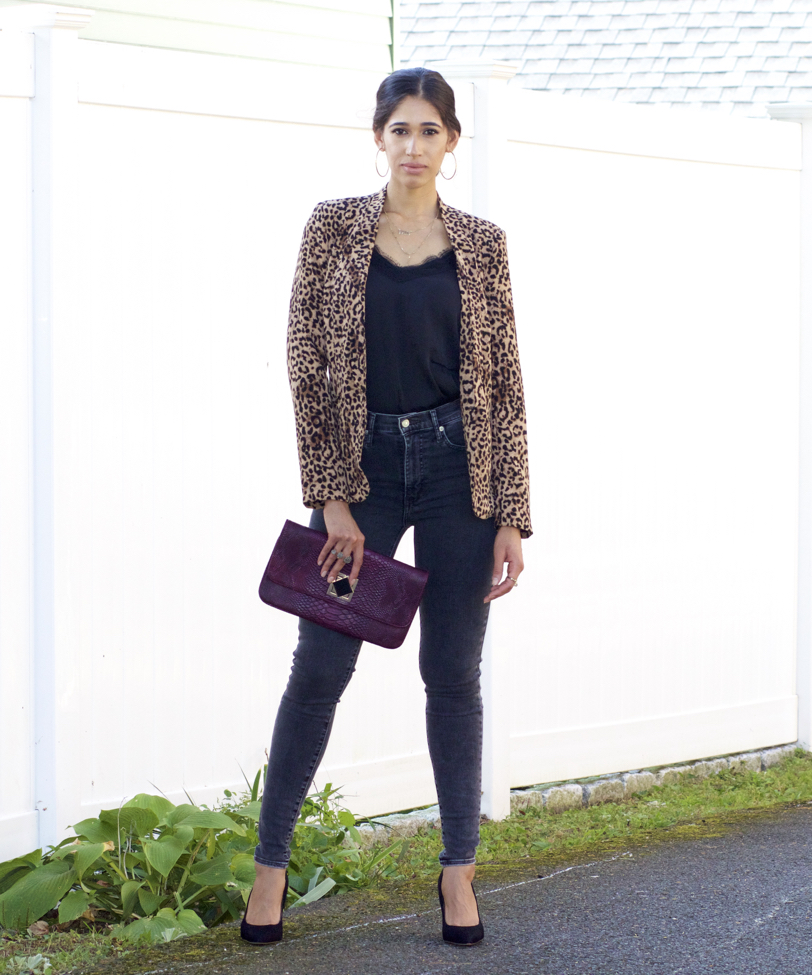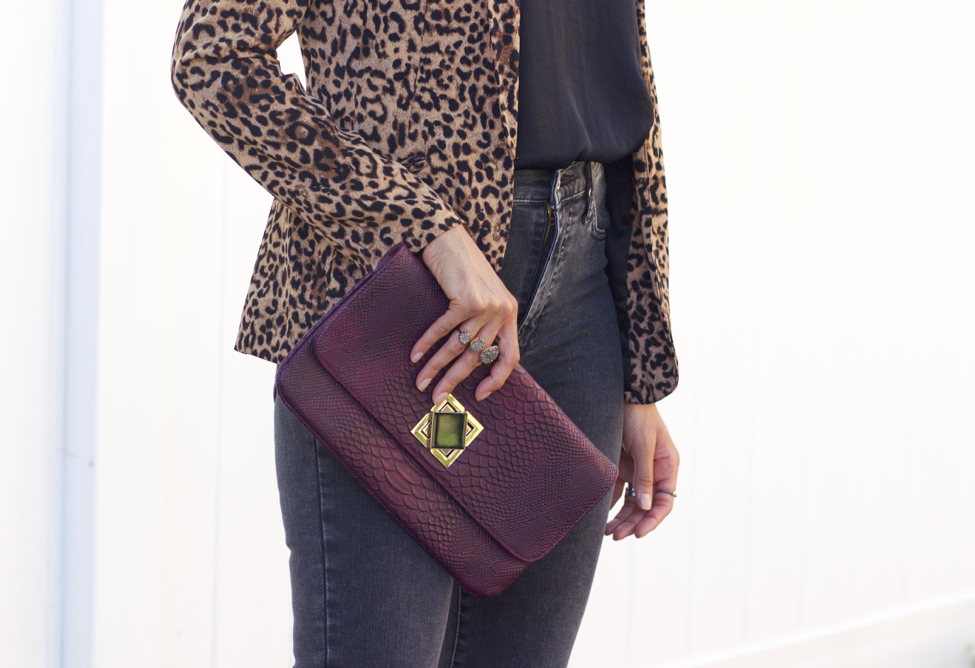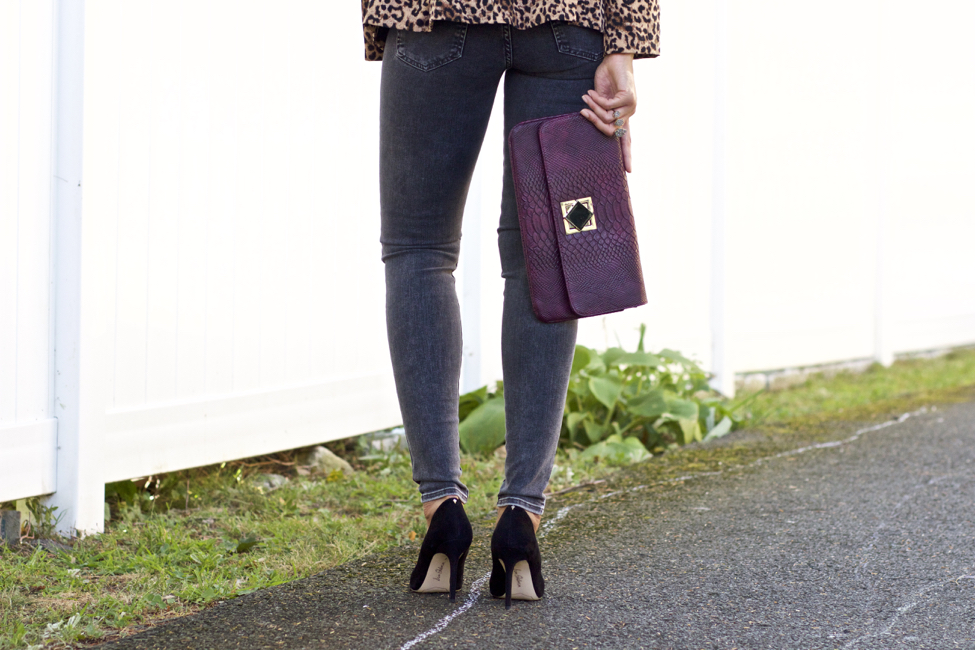 BLAZER: Similar | CAMI: Similar | JEANS | SHOES | CLUTCH: Similar | NECKLACE: Similar
---
---
Happy Monday friends!
I hope you all had a wonderful weekend! We had some family over on Saturday to celebrate Eddie's birthday, which was really fun. He had such a great time seeing his sisters and brother-in-law and Aviah had a blast playing with her big cousin. Other than that, it was pretty relaxed. I dressed pretty casual because we celebrated at home and well...two babies, so I needed to be practical. But, if we were going out to celebrate, I most likely would've worn this outfit.
As you all know, leopard print is a huge trend yet again this fall. I'm always a bit hesitant in referring to it as a trend because it really is more of a classic in my book. Just like flannel, leopard is one of the prints that comes to my mind when I think of fall fashion, trending or not. The great thing about when it is trending on the runways is that we see more options, which is a huge bonus. If you were to ask me what's the best way to wear print, I'd say either a blazer/jacket and a pair of shoes. I feel they're both the most versatile. The safest would be a pair of shoes, though.
What I love about a leopard blazer is that it's the statement of your outfit, which makes styling a bit easier. You can focus more on textures and perhaps still with neutral colors for a more refined and polished look. This isn't to say you can't add a pop of color because you most certainly can! I chose to work in a pop of burgundy, which is perfect for fall, but a bold red would be just as pretty. I also love the idea of green and classic leopard, too. For a more electric, '80s feel, you can add in some neon pink with a pair of shoes or clutch.
To play up the fierceness of the leopard print, I not only opted for a burgundy clutch, I chose a croc textured one at that! To finish things off, I went for a pair of black suede pumps. Don't be afraid to mix various textures. Lay everything out on your bed to really get a better idea of how everything will work together before you think it won't work. Plus, a satin cami is always a good idea in my book ;)
Thanks for stopping by, my beautiful friends, and I hope you have the most amazing week ahead!