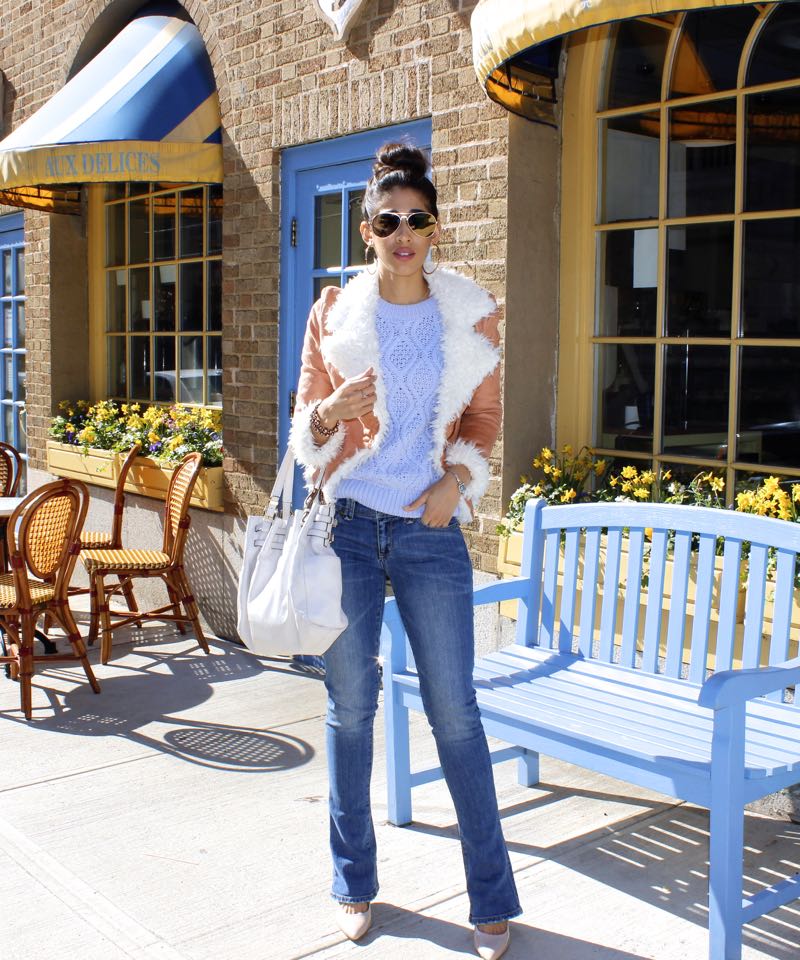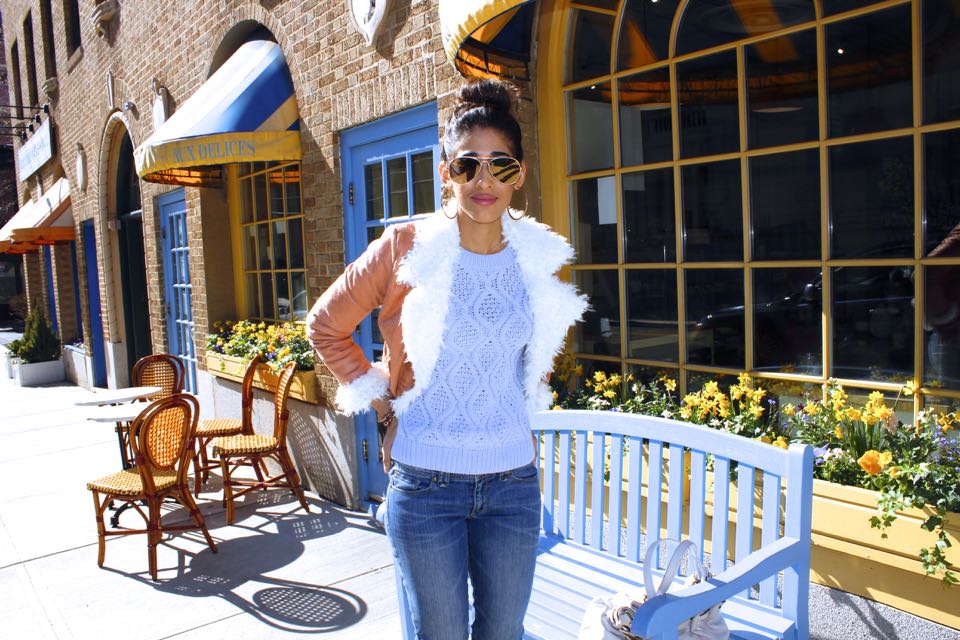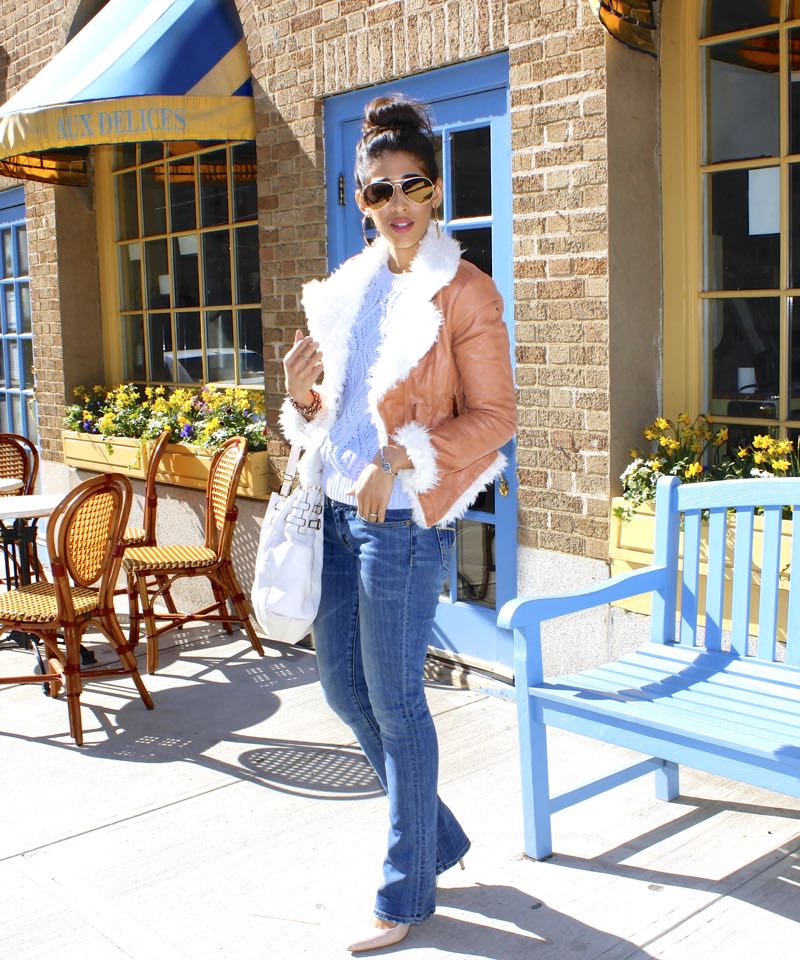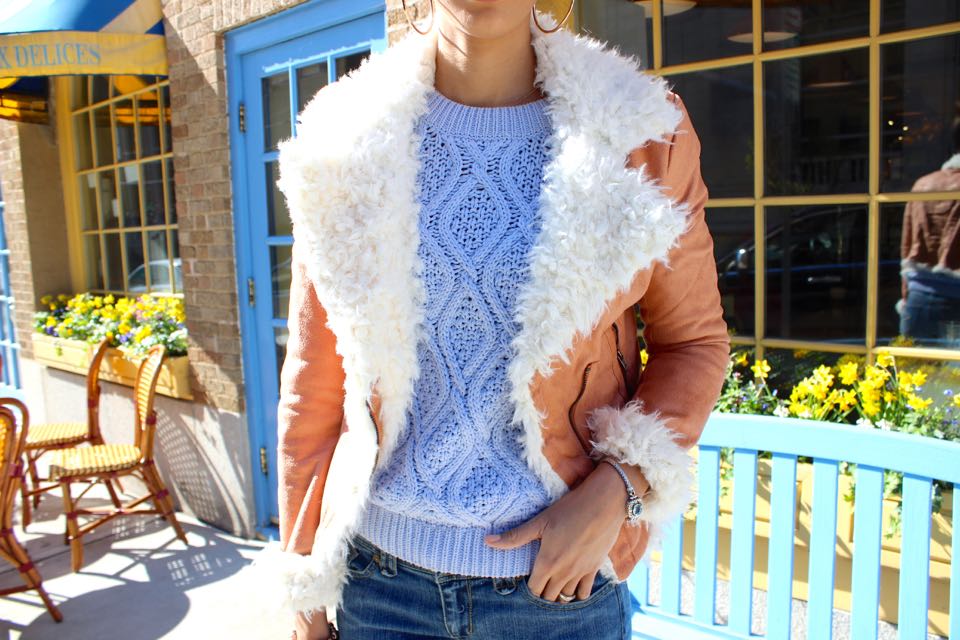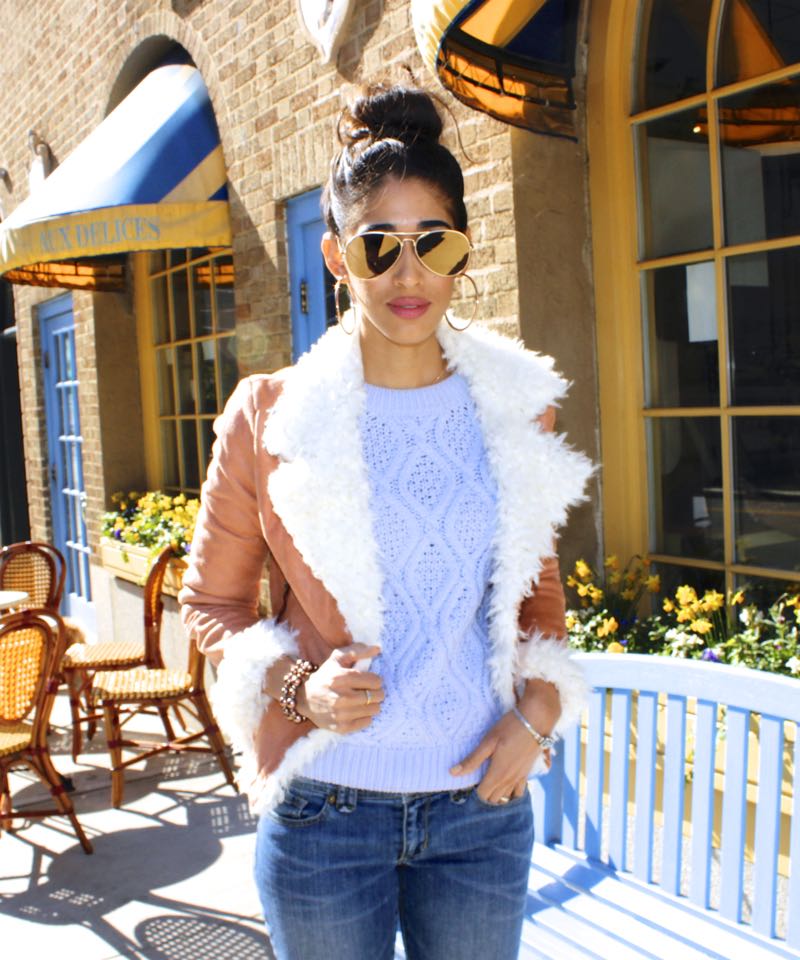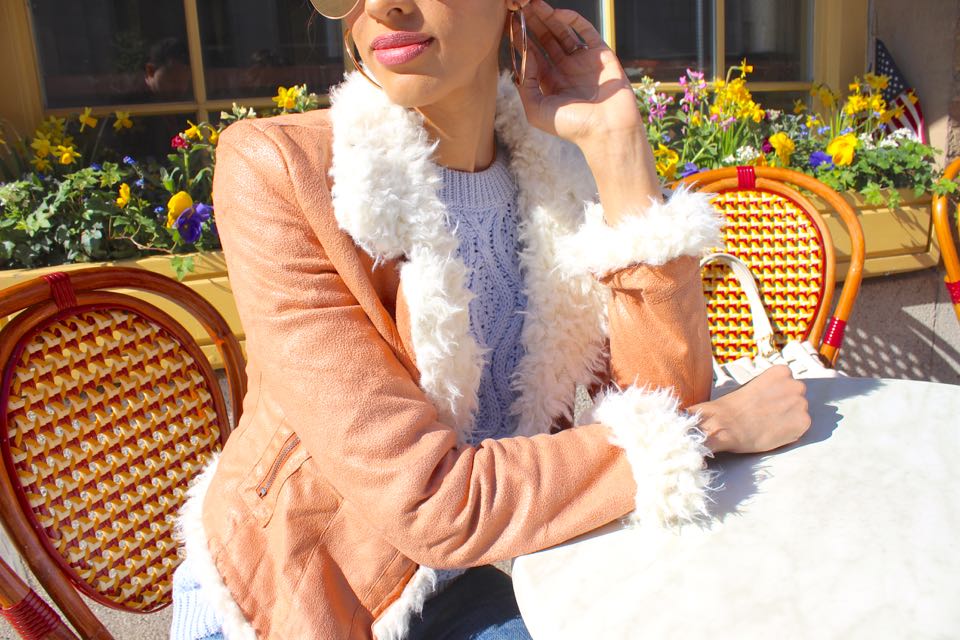 GET THE LOOK!
Jacket: c/o Red Light PR (similar ON SALE HERE) // Sweater: Marshalls (similar ON SALE ONLY $13 HERE) // Jeans: 7 for all mankind // Sunglasses: Marshalls (similar HERE) // Purse: Michael Kors (similar HERE) // Heels: Nine West (HERE)

Happy Friday, friends!
Many of you know how much I adore both '60s and '70s style and how I love drawing inspiration from those iconic eras, creating looks that fuse both then and now. Today's pairing was inspired by the '70s, using a couple of specific pieces in the look reflective of the era, one of which is this faux shearling moto jacket! Shearling was such a huge trend back then, specifically in hats and jackets. What I really love about this particular piece is that it combines both the shearling accents with the more modern moto style, creating this cool and current '70s vibe. I decided to pair it with this periwinkle sweater, which you may remember from my post, Periwinkle, early last month. I really love the way the two colors look paired together. Rose pink or rose gold is such a versatile color and metal allowing it to be paired alongside nearly every other color and a perfect option for any skin tone; I'm thinking it may be due to the subtle iridescent undertone it has to it, reflecting a bit of both gold and silver. Another piece that exudes the '70s in the look is the gold aviators, which I've been wearing quite frequently lately; I loved how they helped to enhance the vibe of the jacket!
Is there an era that YOU feel most inspired by and do you like rose gold? Thanks so much for stopping by, my dear friends, I hope you found this post helpful and I wish you all an amazing weekend, cheers!
XO,