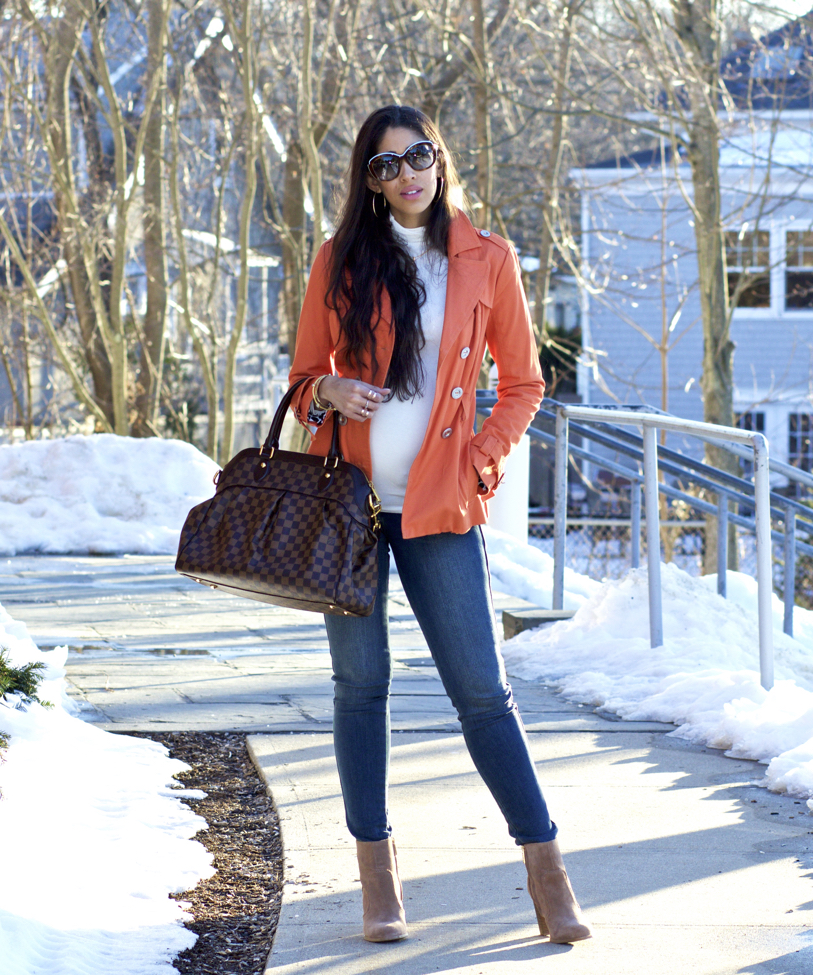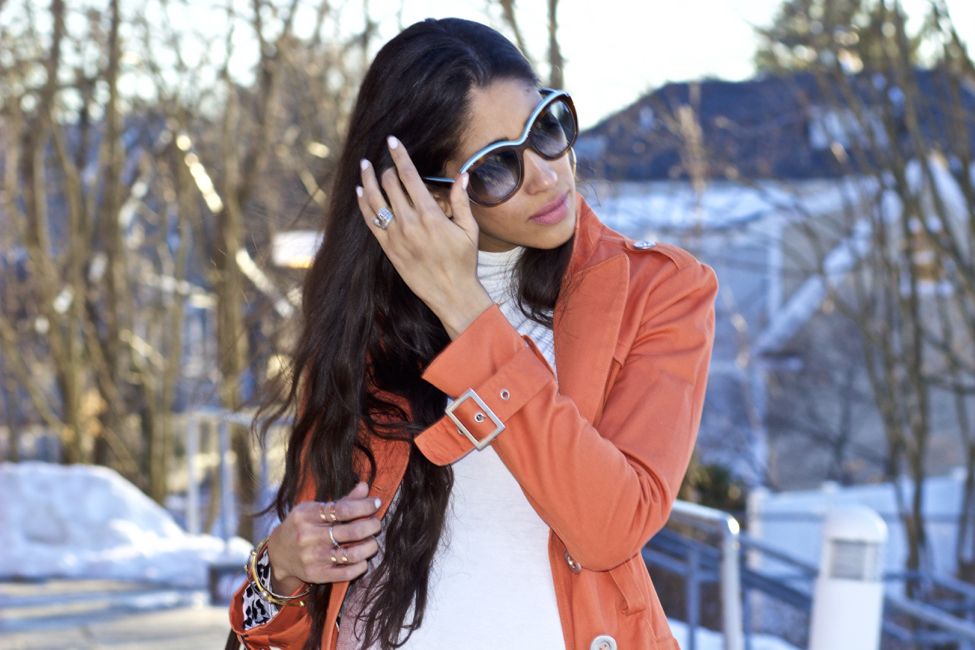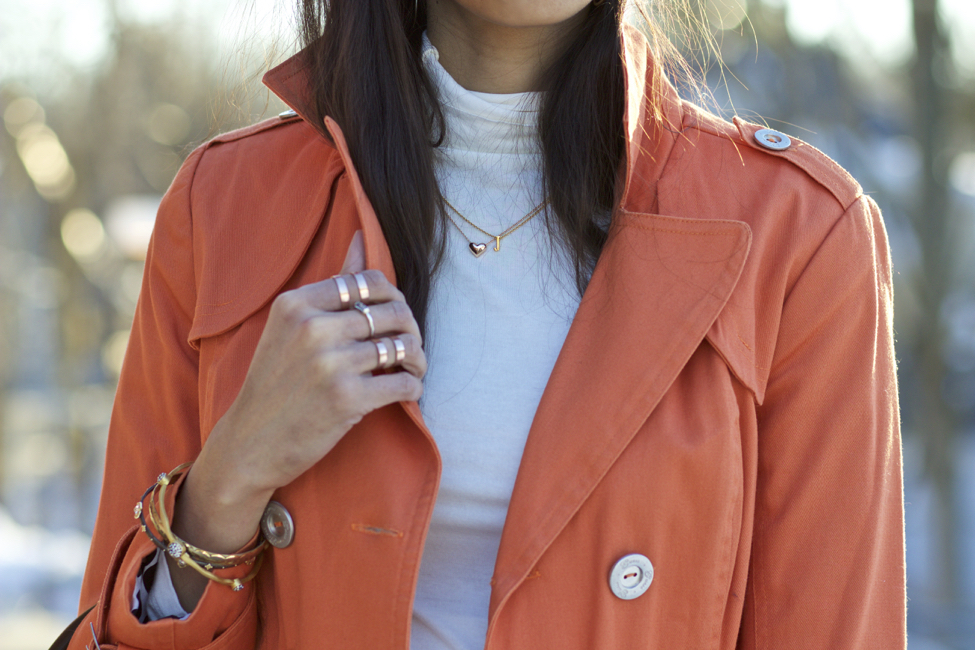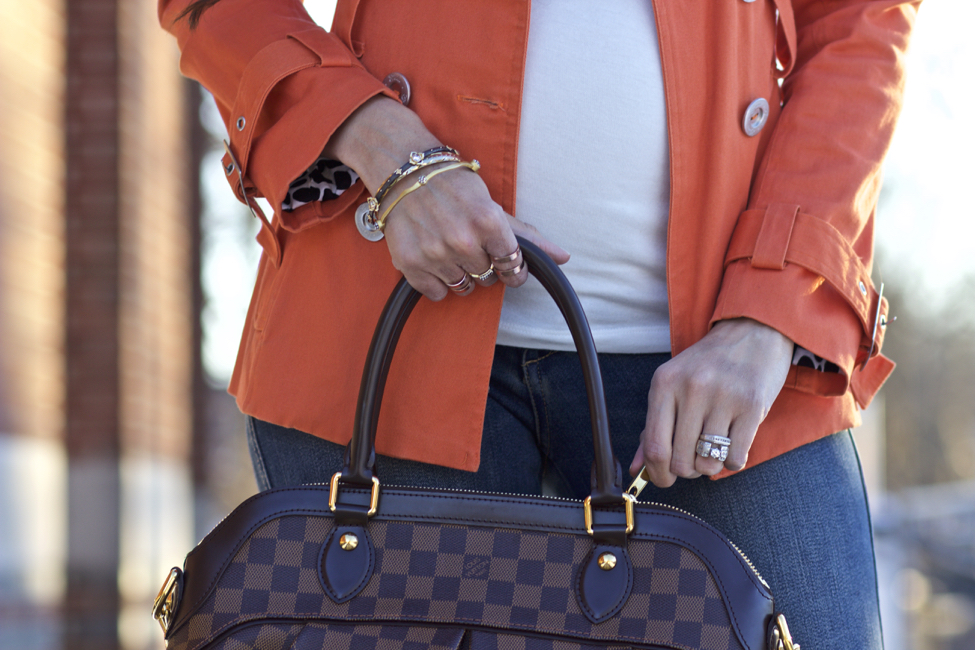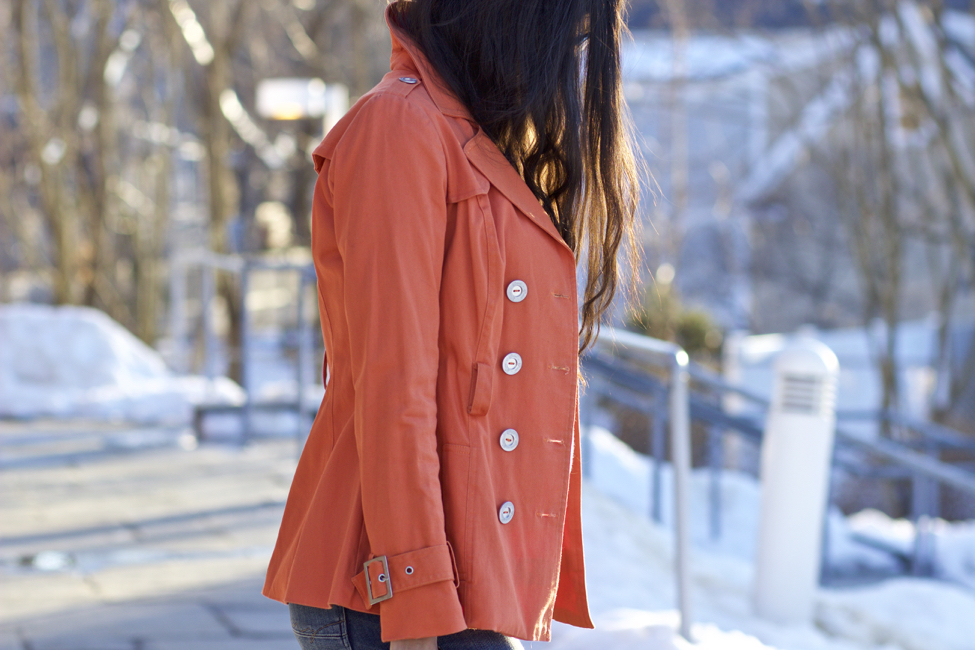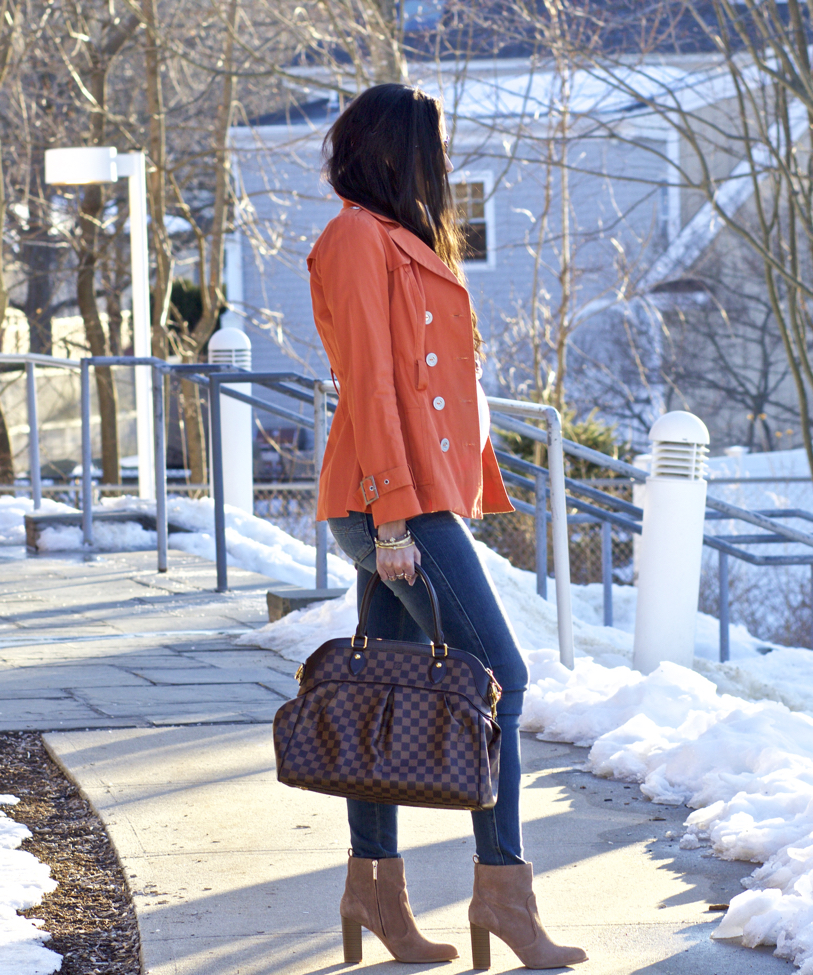 Trench Coat: Guess (similar) | Turtleneck (similar) | Jeans | Sunglasses | Monogram Necklace (similar) | Heart Necklace c/o | Cuff Rings c/o | Boots | Bag: Louis Vuitton
Happy Monday my beautiful friends!
How was your weekend?! My mom and my niece did end up spending the weekend with us and we had such a great time! We watched a couple of movies and made s'mores by the fireplace, which I must admit is probably the only thing I'll miss about this cold weather once it finally leaves, since today is the first day of spring! However, though it's the first day of what should be warmer weather, it's still pretty cold, which is of course expected for this transitional time making the trench coat a perfect staple for both now and later in the fall.
It's a perfect alternative for a heavier coat or leather jacket on those 50 degree weather days when you still need some warmth minus the bulk. You all know how much I love my outerwear, but surprisingly I now currently own two trench coats, this orange one, which I love, and another one that's a grey leopard print that's more of a blend of a rain coat. Well, I guess it's not that surprising, since you also know how much I love my color and leopard print, haha!
I'm on the search for a classic khaki trench, but for now, I don't mind adding a pop of color with an orange one. The key to getting the most use out of such a vibrant piece is to keep the rest of your look fairly basic or neutral. Of course you can implement it as an additional statement to an already bold pairing, but to make it more versatile, neutral is key. Any color pairs well with neutrals, so don't think you're extremely limited when considering a colorful piece. I've actually worn this trench with a nude cami last year, mid-spring, and it looked great against the shade, which you can check out here for some more inspo!
What kind of outerwear do YOU prefer to wear most come spring? Leather jackets, trench coats, bombers?!
Thanks so much for stopping by, my dear friends, and I hope this week is filled with lots of positivity and productivity for us all!
XO,