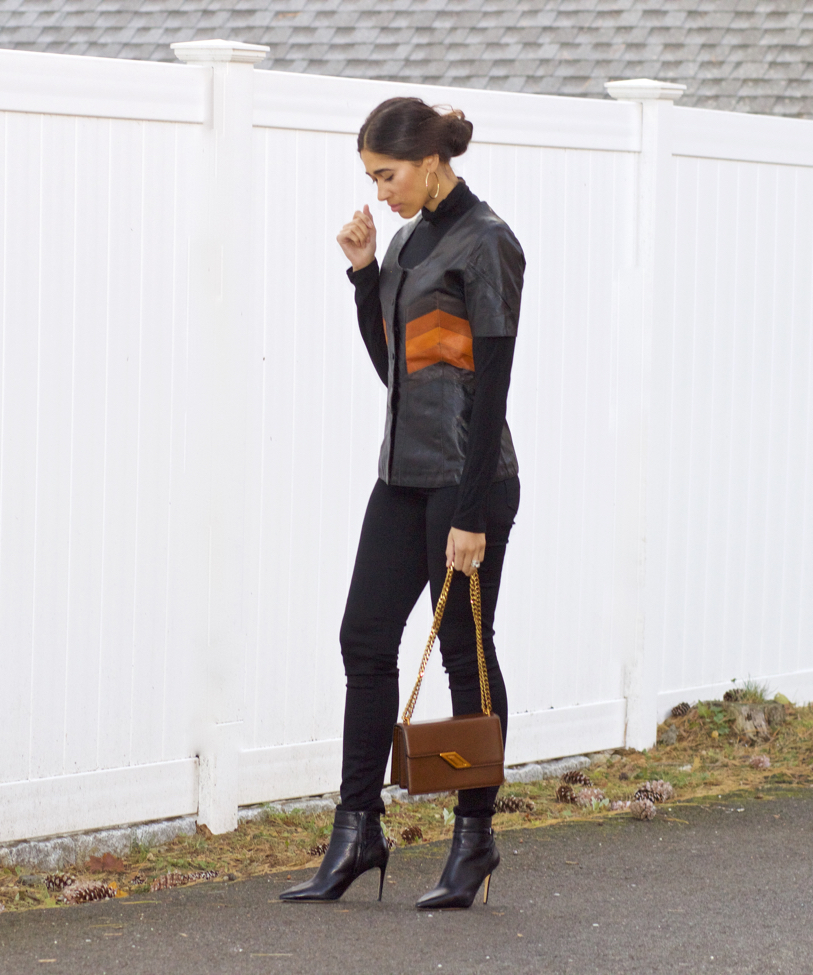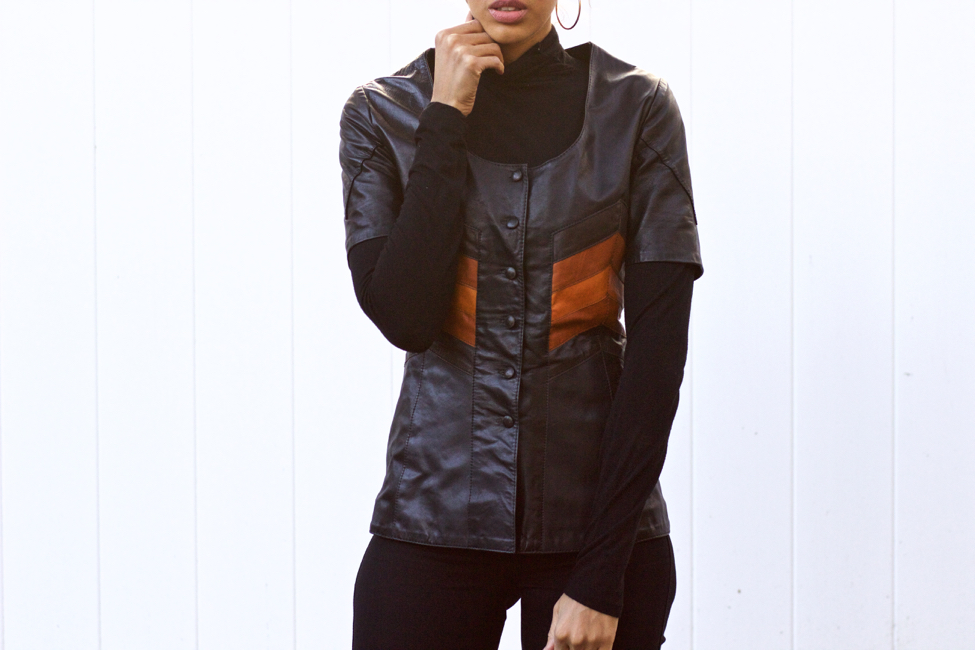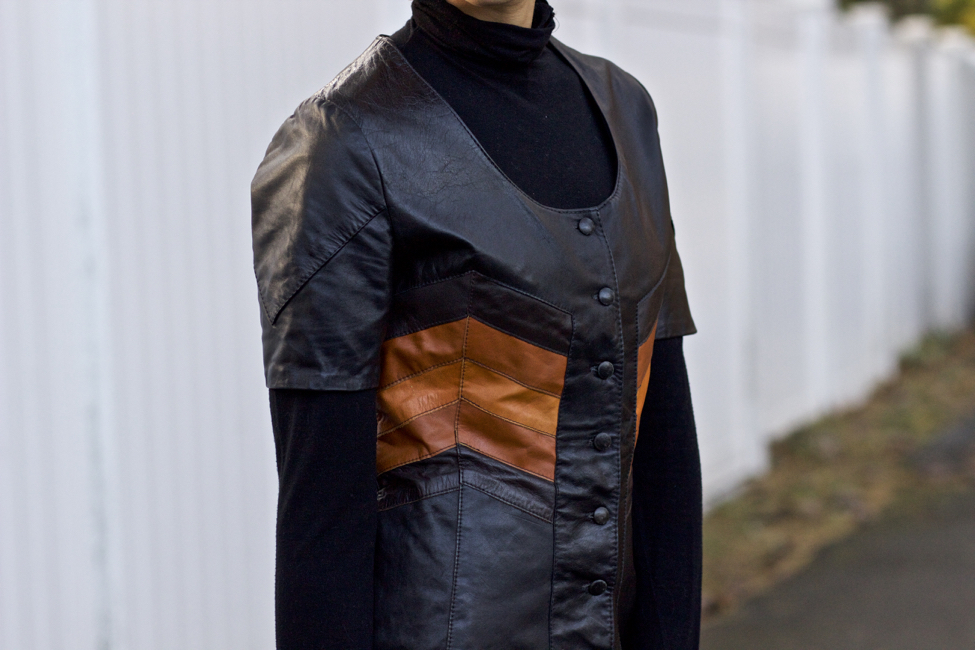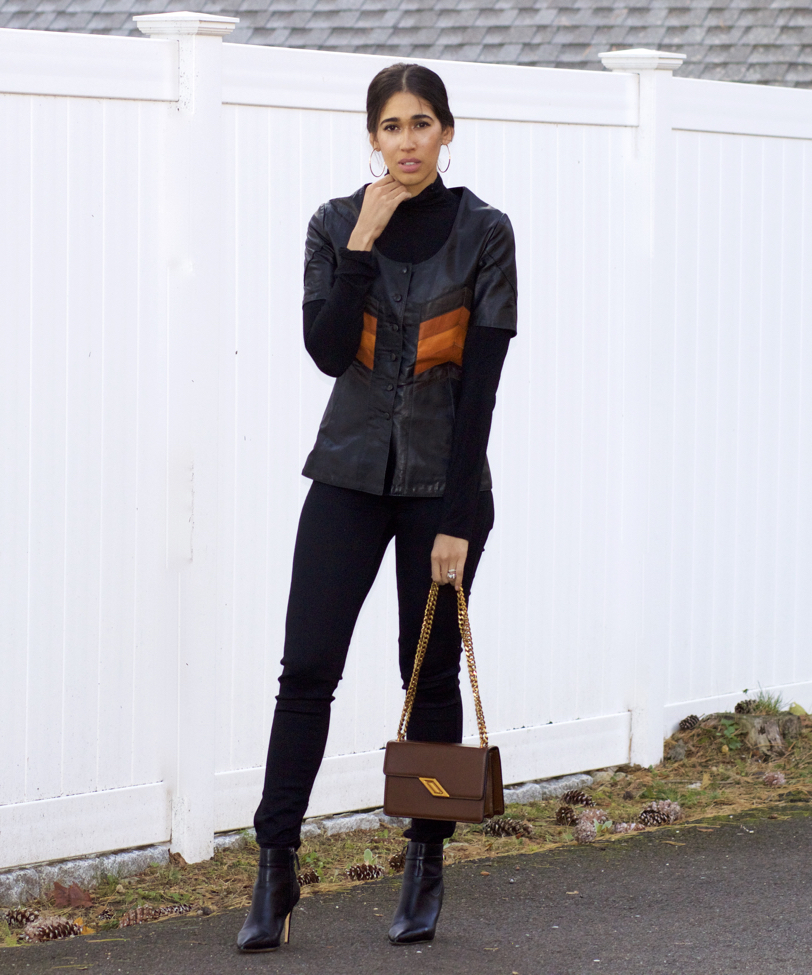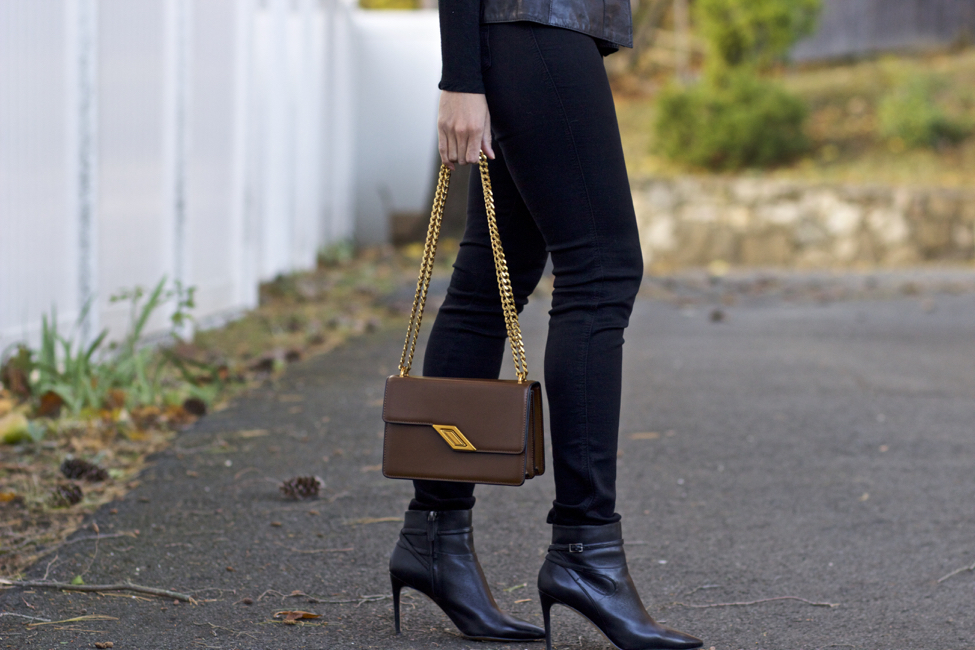 Leather Shirt: Vintage find (similar here) | Turtleneck: Similar | Jeans | Bag c/o | Boots: Similar
---
---
Happy Monday my beautiful friends!
Does this leather shirt look familiar to you? I'm sure it does because it's quite an original, lol. I know that this may not be everyone's cup of tea, but I was instantly drawn to it when I snagged it at a thrift shop in NYC over a year ago. I first styled it here. As you can see, I wasn't too thrilled with the way the outfit came together, haha. I asked you all to weigh in on how I should style it next and the most popular suggestion was to pair with all black, as I've done today.
I have to say that although I wasn't crazy about the way I had styled it in the original post, that post was my all time favorite because I received so much feedback from all of you and I loved how you all interacted with one another in the comments; it really felt like a community!
I honestly didn't think to pair it with all black initially, but I love the way it looks. I think it really allows for the brown chevron pattern to stand out. I'm a huge fan of chevron when done in clothing, particularly around the waistline because it's super flattering.
What do you all think of the way the look came together? If you have any other suggestions on how to wear it, I'd love to know! It's such a unique piece that can be challenging to style because of its strong vintage vibe.
Thanks so much for stopping by and I hope you have a wonderful start to your week, my friends!
XO,