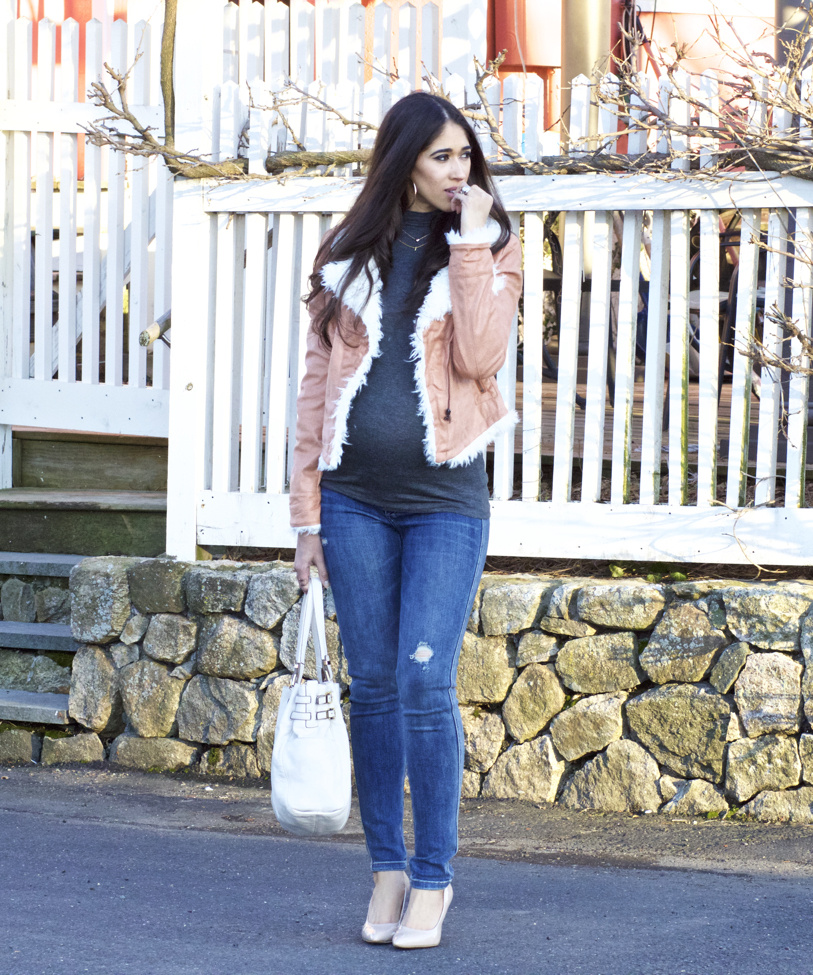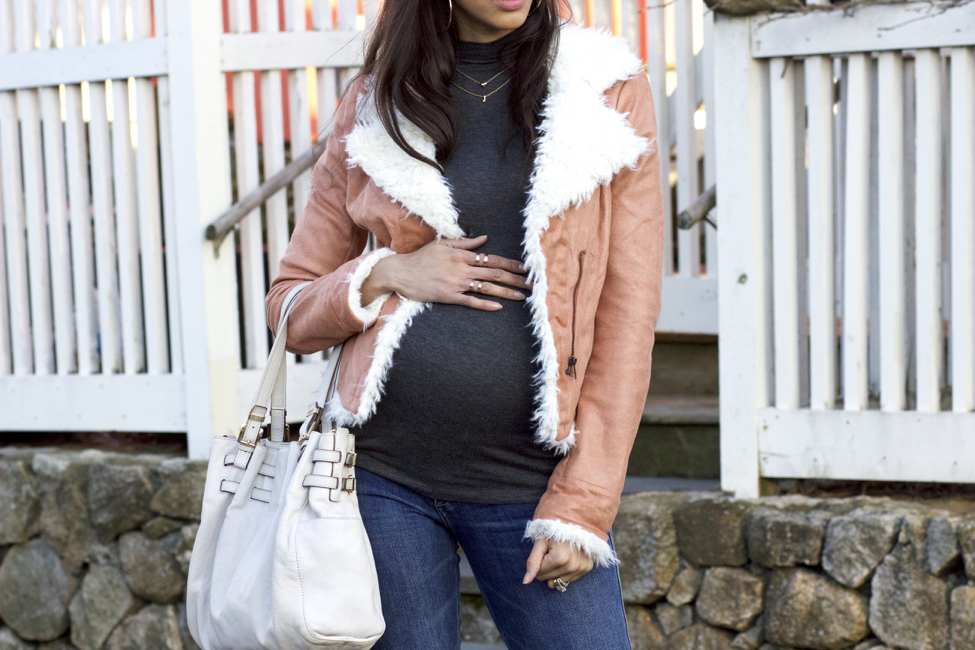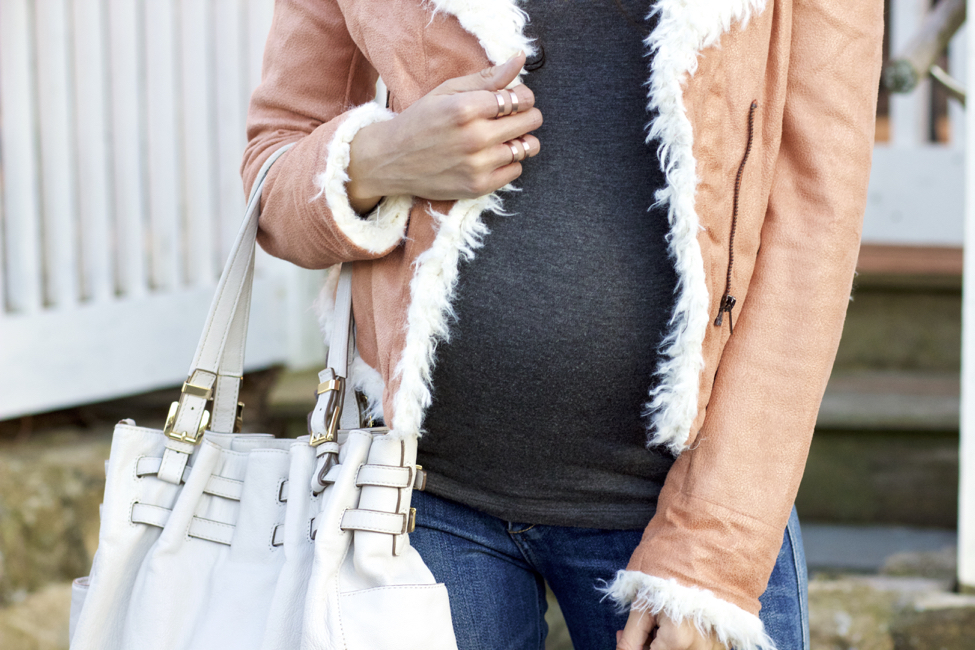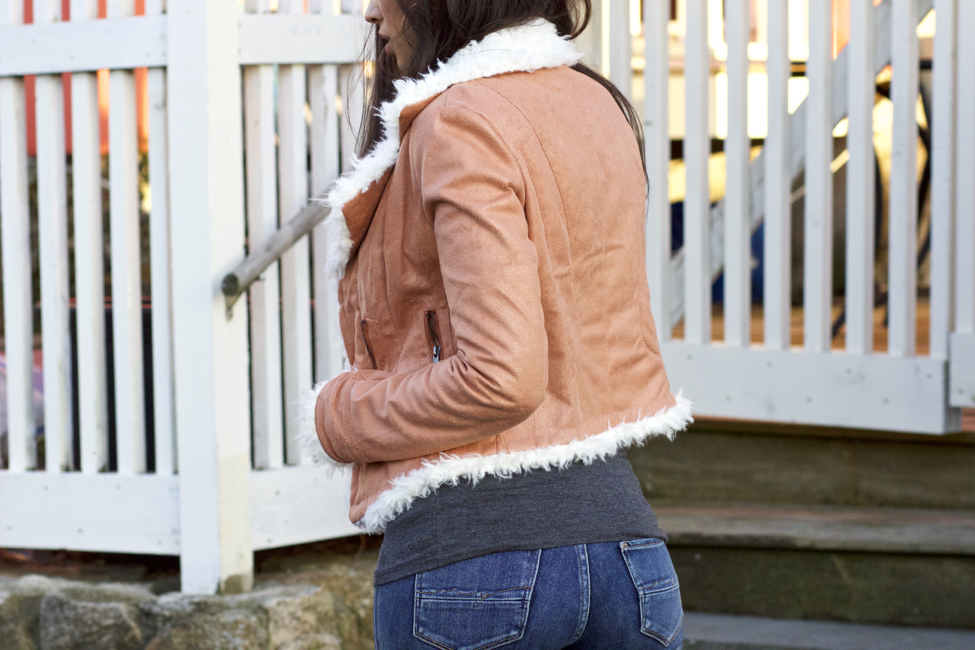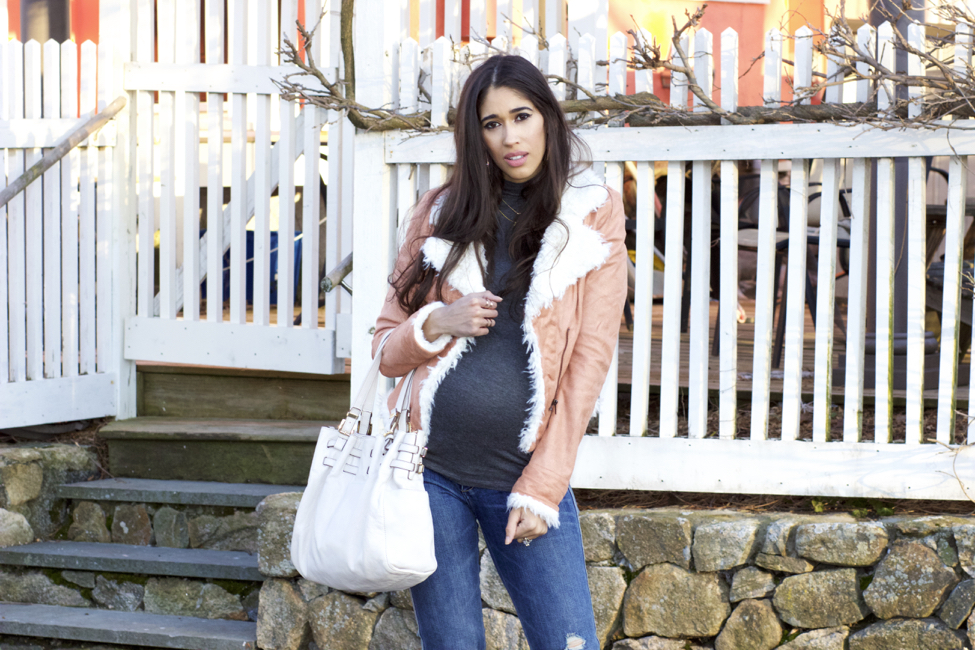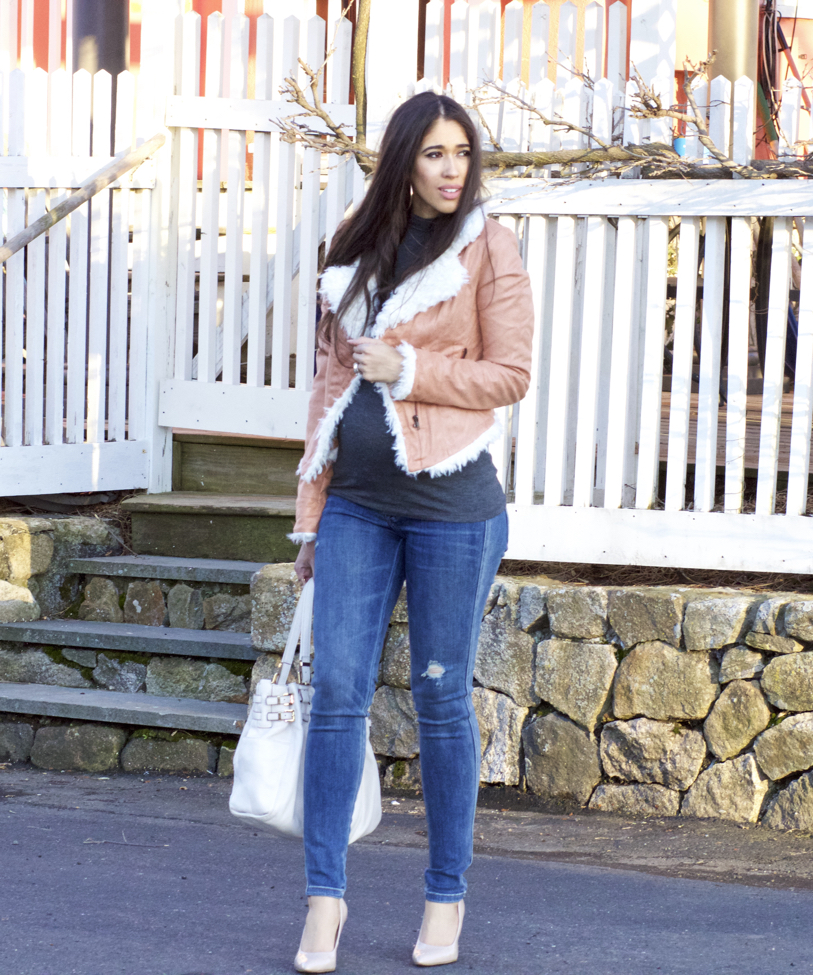 Jacket: Similar (non pink) | Turtleneck: Similar | Heart Necklace c/o | Monogram Necklace: Similar | Cuff Rings c/o | Bag: Michael Kors (I love this one) | Shoes: Nine West (similar)
Happy Friday my dear friends!
Pink has been the talk of the town, which is why I've been talking a lot about it here, to hopefully give you some inspiration and ideas to work with the trending color (blush in particular). We've talked about how pretty and unique it looks paired with navy and how perfect it ls paired with white for spring. Today, I'm combining it with grey, a common favorite and understandably so, the contrast is so pretty; a slight mix of sophistication and femininity.
I've had this jacket for a number of years now and I always become overly excited when the weather begins to warm up slightly so I can wear it. I love the blush color and it even has some rose gold specs all throughout, which the camera didn't pick up on. It's also a unique take on a classic shearling design, synonymous with transitional seasons. The lining isn't quite like that of shearling, more of faux fur, but it has the same vibe and effect, which I love! Unfortunately, since it's so old, I can't find anything remotely close in design and all the pink shearling jackets I've spotted are either sold out or have very limited sizes; I'll be sure to let you know if I come across any on Twitter! You can still recreate the look with a dusty pink bomber or leather jacket paired with a grey top, both of which would look super cute and quite similar to what I'm wearing today.
I hope you all love the look and found some inspiration from it! Thanks so much for stopping by and I hope you have a wonderful weekend ahed, my dear friends!
XO,