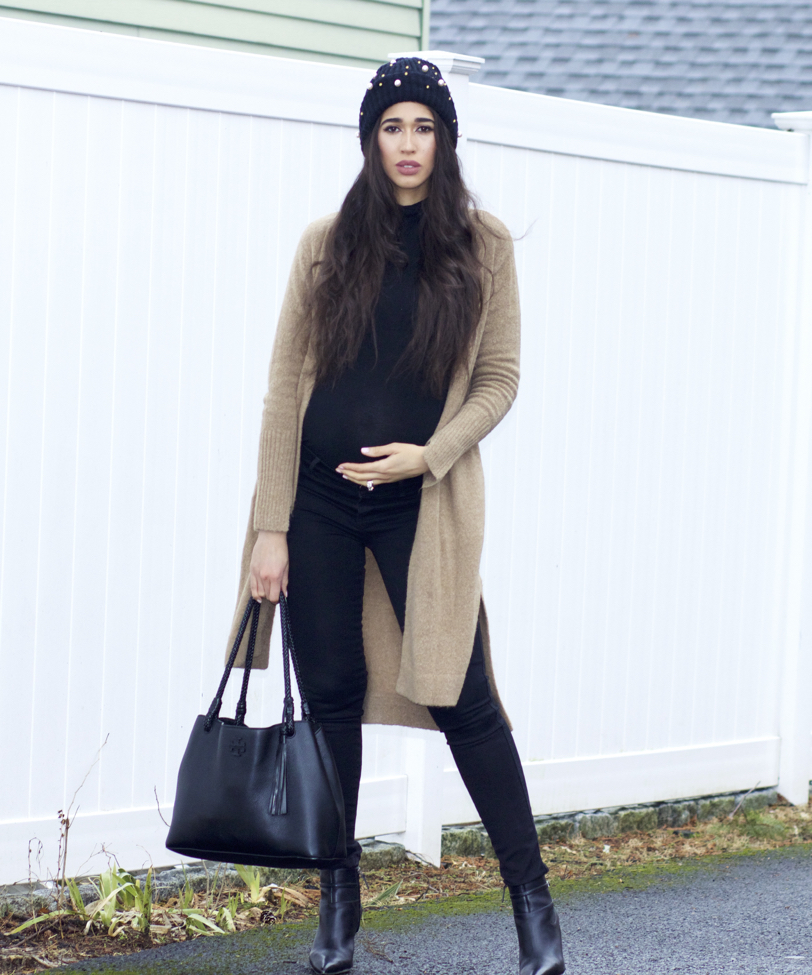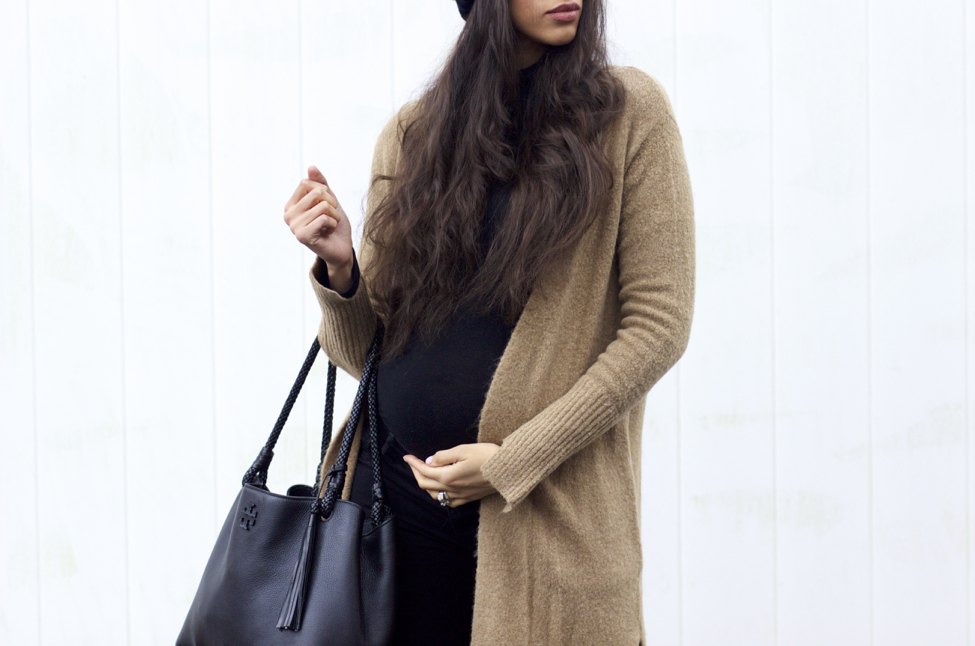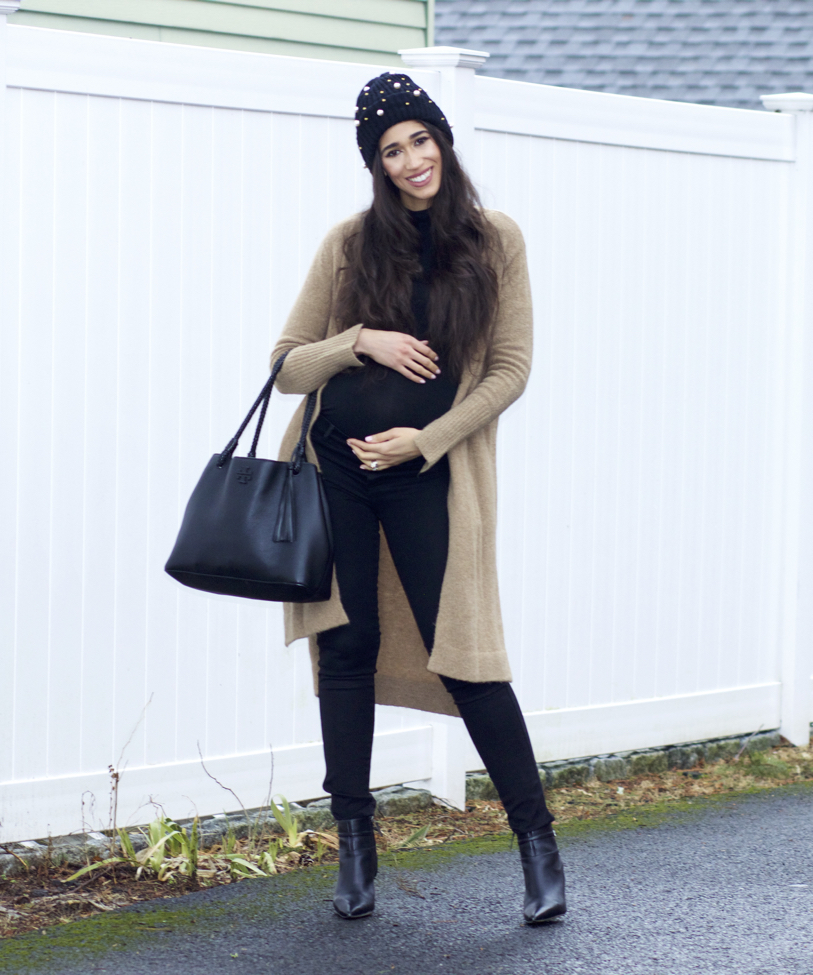 BEANIE: Similar | TOP: Similar | CARDIGAN: Similar | JEANS | BOOTS: Similar | BAG: Similar | LIPSTICK
---

---
Happy Wednesday my sweet friends!
How's your week going so far? I hope it's been going good!
You all know how much I love color and experimenting with unique color combinations, but I do have a profound love for neutrals. They're so easy, yet chic—not trying to sound cliché here. An all black look is hands down my favorite neutral to wear head-to-toe, but when it comes to mixing them together, there's something to be said about black and shades of beige or even taupe. I think they create a cozy mood to a look, even if the pieces themselves are elegant or dressy. This makes them perfect for wearing this time of year. Isn't it amazing how specific colors can evoke a particular mood? That never ceases to amaze me. It really does contribute more to the style process than we often realize.
Getting back to the color palette, both look so good on all skin tones. The cardigan I'm wearing is more of an oatmeal shade and looks so good paired with an all black outfit. I love the fact that it has a long line cut which can make one appear even taller when done with an all black base. To further dress up the outfit, I added perhaps one of my favorite hats, a pearl embellished beanie. What I love is that it's perfect for dressier occasions or for your commute to work. It can be practical to wear to keep warm outside or you can leave it on for the whole day as apart of your outfit; I give a firm nod to the latter ;)
What are some of your favorite neutral pairings?! I'd have to say next up would be grey and cream, ah, so good and dreamy!
Thanks so much for stopping by and I hope you have a great day; I hope to see you all back here on Friday for a new post!