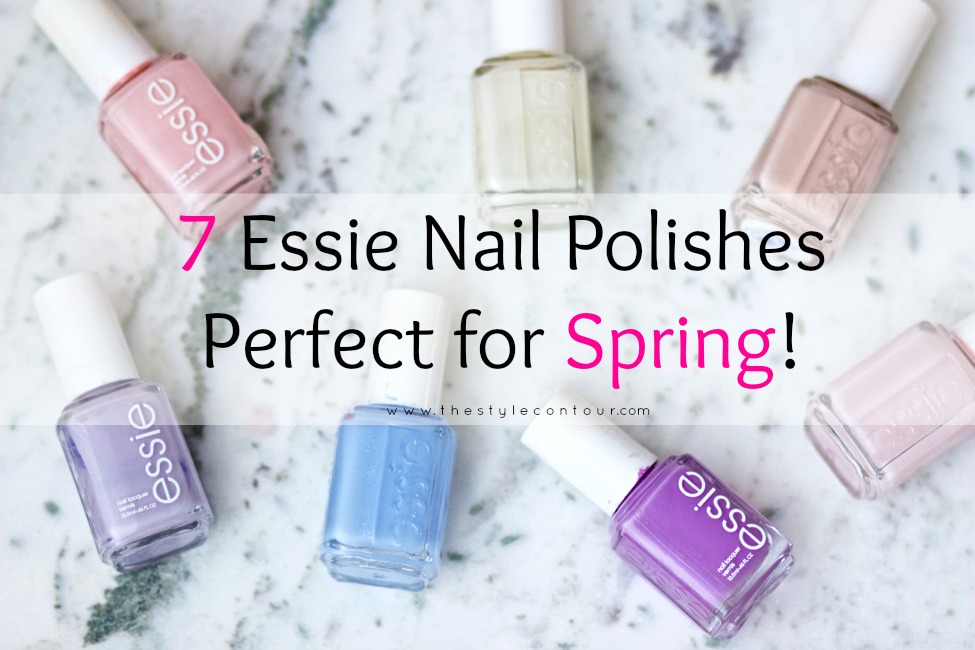 Happy Thursday friends!
I want to first start off by saying that this post is not sponsored by Essie, I just love the brand and I know I'm not alone! After having tried so many different nail polish brands, I've personally noticed that they last the longest and have such a beautiful color selection, truly endless!
I do my own mani-pedi and have done so for years! I just prefer the way I do them than when I go to a salon. If anything, I'd get a pedicure just so I can relax in those huge comfy message chairs, haha. I guess I can liken this to a makeup artist having their makeup done by someone else. Though they may do a great job, it's just not what you're used to, you know what looks good on you. Same is true for my nails. I like them shaped a certain way and I know I can get annoying when it comes to how pigmented the polish is and how many coats I feel are needed.
I preface this all to say, today, I'm sharing with you 7 of my most worn spring nail polishes! I've had all of these polishes in my collections for years, some I've repurchased a number of times because I go through bottles, though most of them have lasted me a year or so. I personally think that all 7 would be suitable for every skin tone and would brighten any completion, which is why I want to share them with you! I've grouped them into color categories below, making it quick and easy to jot down the colors based on what you know you prefer or are willing to try for the season.
:: Blues & Purples ::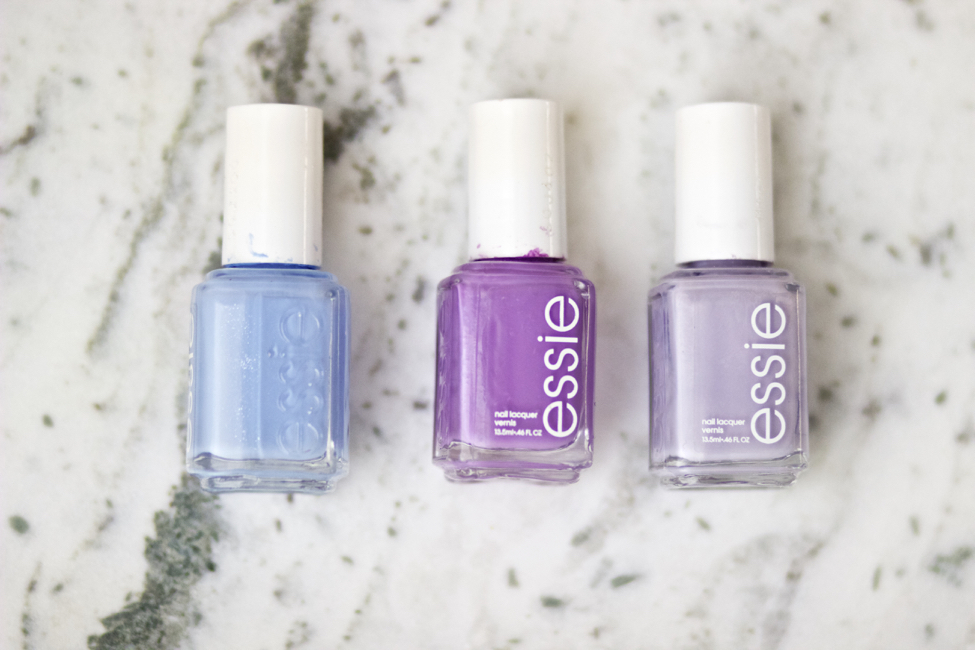 Bikini So Teeny- Is the blue shade, it's absolutely gorgeous on! I would liken it to a powder or baby blue shade. When you look at it through the bottle, it appears to have a bit of shimmer, but none of that is visible once applied, even in the sun. I feel this is a wearable blue because most blue polishes can be a bit too bold for some, even my doctor's nurse mentioned how much she loves it and would try it herself after seeing it on my nails and she's a French tip kinda gal. I apply two coats to get the true color seen in the bottle.
Play Date (middle one)- I've loved and repurchased this polish a number of times, it's so pretty! It's also just as shown in the bootle, a somewhat lavender purple shade. I also apply two coats for this one.
Lilacism- This is a much more softer purple shade, as you can tell in the photo above. It has some blue-ish undertones, but again, I feel that it's suitable for all skin tones, warm and cool alike. It's definitely a much more approachable purple shade than 'Play Date'. I apply two coats to get the same color as in the bottle.
:: Pinks ::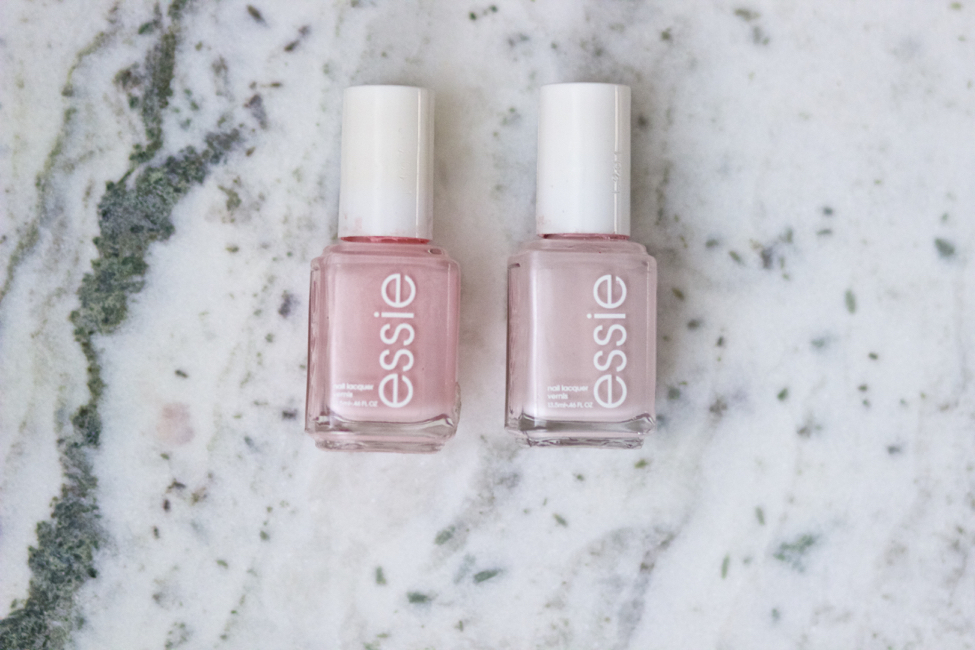 Muchi, Muchi (L)- This is such a beautiful pink, I'd describe it as a princess pink and it's one I often wear. In fact, I believe I went much of last month wearing it, haha. I apply two coats for the color shown in the bottle. Please note that the pearl-like finish you're seeing on the bottles is due to lighting, it doesn't have have a glossy look at all, neither does the other shade...
Minimalistic- This one is for all my blush babes out there! Blush pink is trending huge, as we've spoken about a number of times. If you love all things blush, this is the perfect pink shade or you. You may need three coats though because it's a tad sheer.
:: Neutrals ::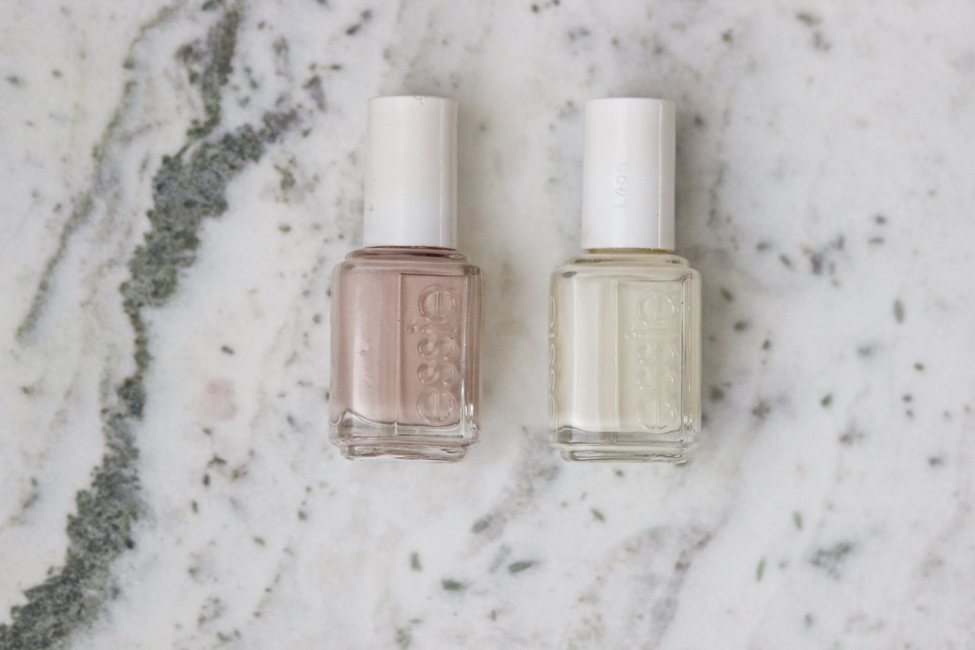 Topless & Barefoot (L)- This is one of those colors that you can get away with wearing all year long. It's a sandy brown shade, very light brown. This is perfect for those of you who prefer a clean and fresh look, it's a simple color, yet I always get asked about it because it's still so pretty. You should only need about two coats.
Marshmallow- This is a beautiful ivory shade and I typically wear this during the spring and early summer. It's not a bold or opaque white color, but it's still very pretty and refreshing for spring. This is a color I'd only wear on my nails, as it doesn't really pop on the feet for a pedicure. You do, however, need about three coats, since it goes on quite sheer.

Hopefully, this introduced you to some new polishes and opened you up to the idea of trying out some new shades this spring season, how are we feeling about Bikini So teeny?! That's a great one to start with ;) Tell me some of your favorite spring nail colors and brands, I'm always looking to add to my collection!
Thanks so much for stopping by, my dear friends, and I hope you're having a great week so far!
XO,