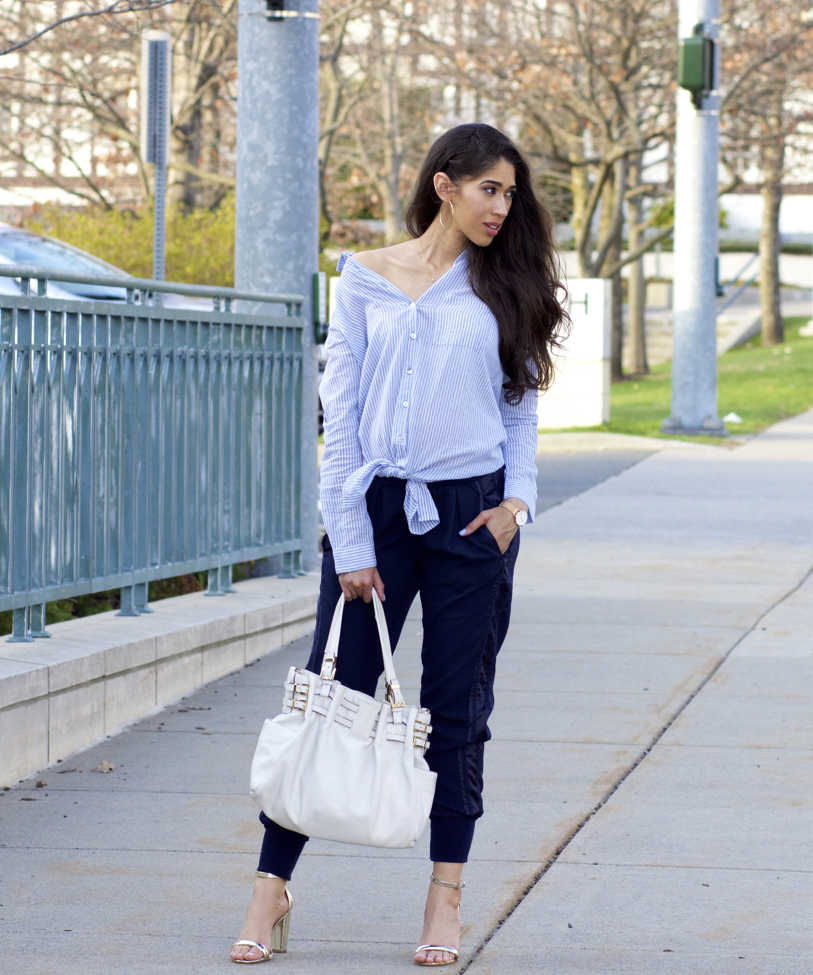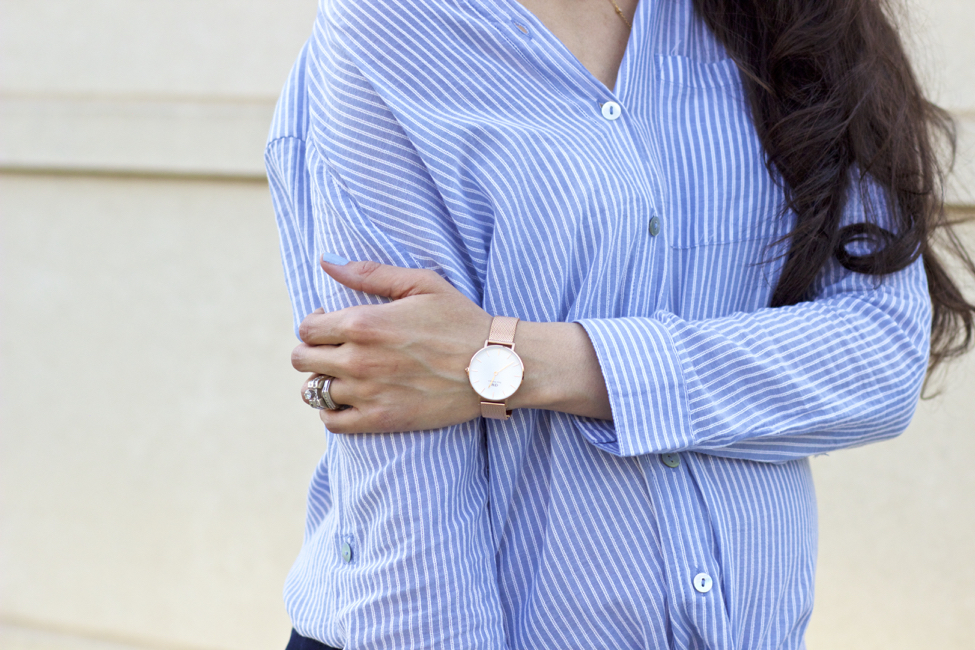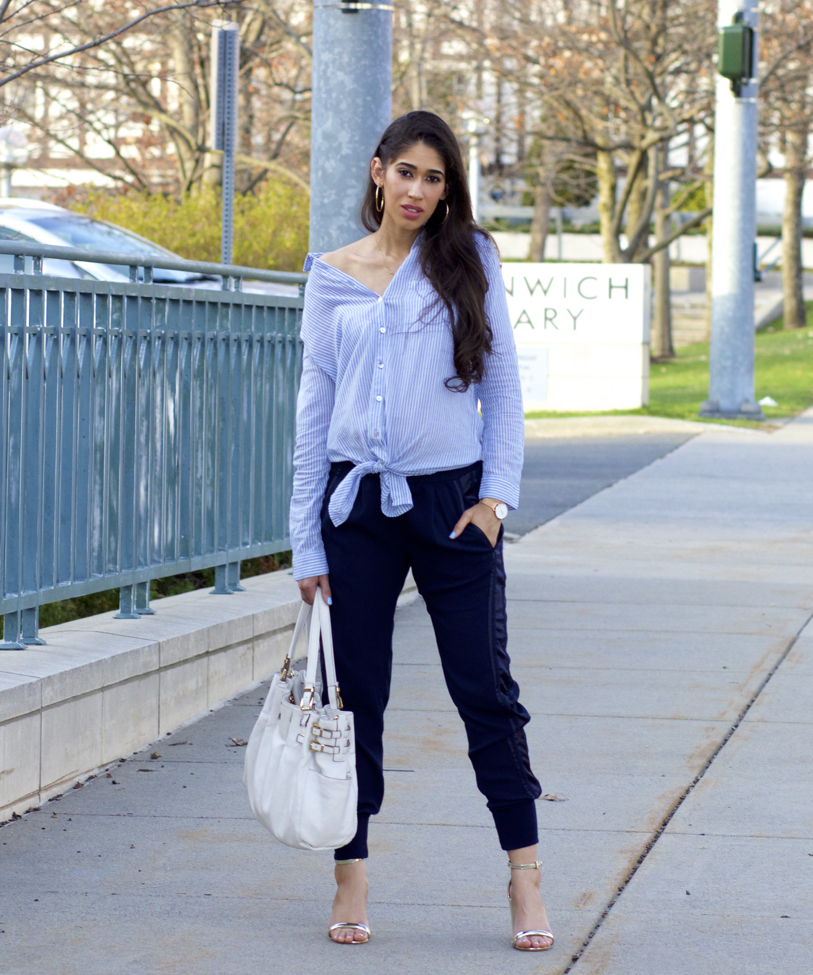 Shirt: Similar | Track Pant Joggers: Similar | Watch c/o | Bag: Michael Kors (I love this one) | Shoes:Similar
Happy Wednesday my beautiful friends!
I hope you're all having a great week so far! So, today's look features a huge trend at the moment and that's banker stripes. Banker stripes are not like your typical stripes, what makes them different is that they're often combined with a soft baby blue shade and white pin stripes (vertical stripes). It's no wonder why it's trending so big right now, it's perfect for spring and summer, since the color combination is light and refreshing.
Plus, it's figure flattering, since they're vertical stripes, which have a slimming effect as opposed to classic horizontal stripes, which can make one appear wider, all depending on how they're styled of course.
Since these stripes are figure flattering, they're also a perfect option for those of us toting around an extra glamorous accessory, a baby bump! There are so many ways you can wear them, today I chose to knot the front, since the shirt is a tad long, and pair it with a pair of track pant joggers for a cool juxtaposition of dressy and casual. To down play the track pants, since I wanted the dressed up vibe to dominate the two, I added gold sandals and accessories. If you wish to make the casual, athleisure vibe more prominent, then I'd suggest opting for sneakers instead; perhaps a pair of trendy Adidas Superstars.
A very cool "it" girl kinda way to wear a banker stripped shirt is to expose the shoulders, either both or just one. I opted for one because with the bump, the wide v would make me appear much wider. Though this isn't really all too practical and to be honest, it was just for the photos, I couldn't function with just one shoulder exposed like this, haha, #realtalk.
Have you noticed the banker stripes trending and have you tried them out yourself? If not, I definitely encourage you to either in a shirt or perhaps a jumpsuit or romper. It really does help to lighten and freshen up an outfit for the season and the combination looks great on everyone, regardless of shape or size. Plus, it can visually lengthen your upper body, so if you have a short torso, you'll love the effect this creates!
Thanks so much for sharing, beautiful friends, and I hope your day is as amazing as YOU!

XO,