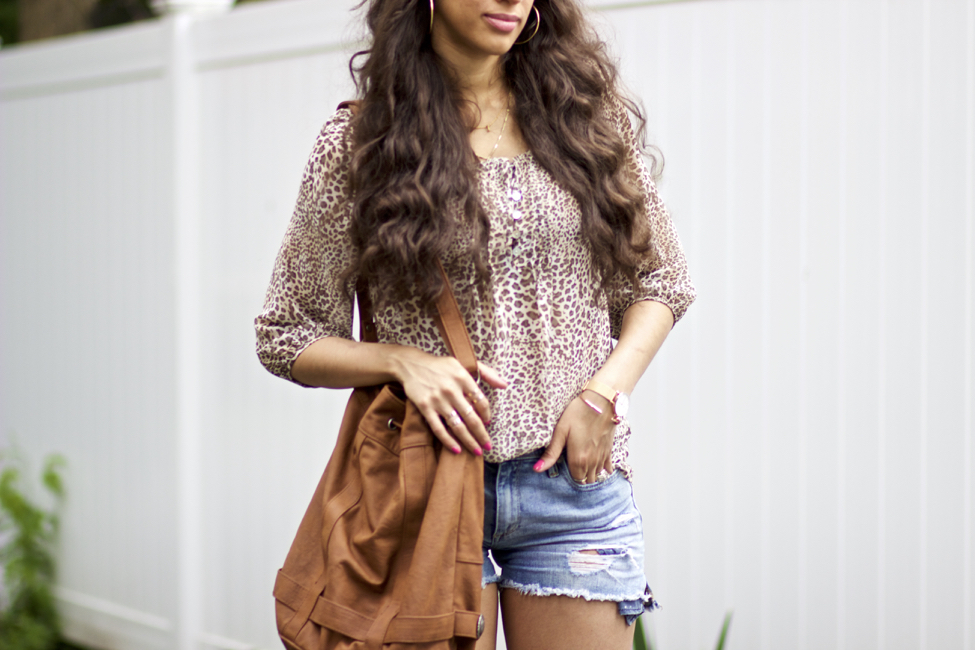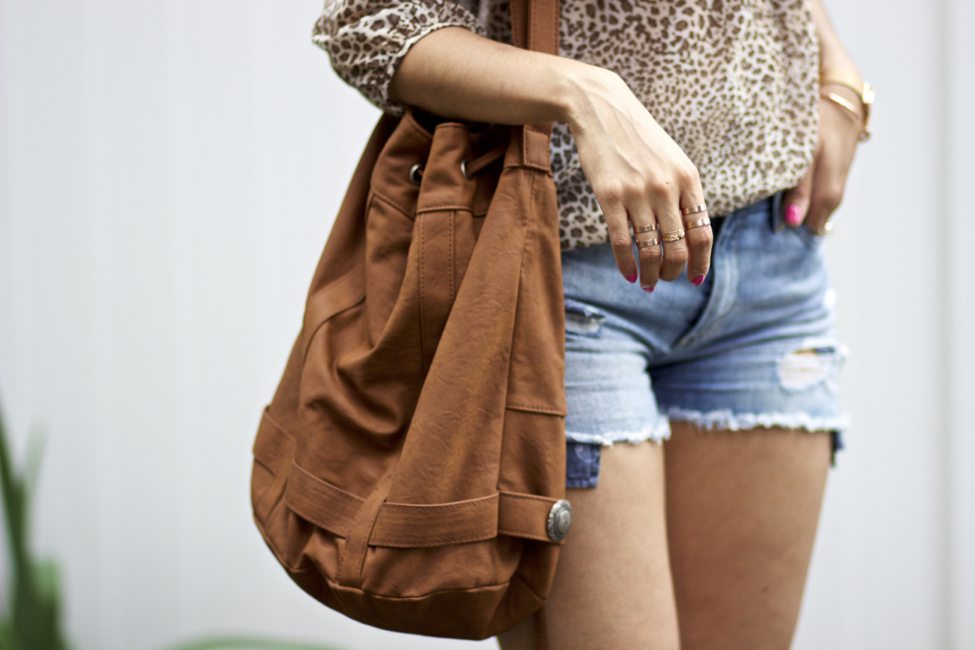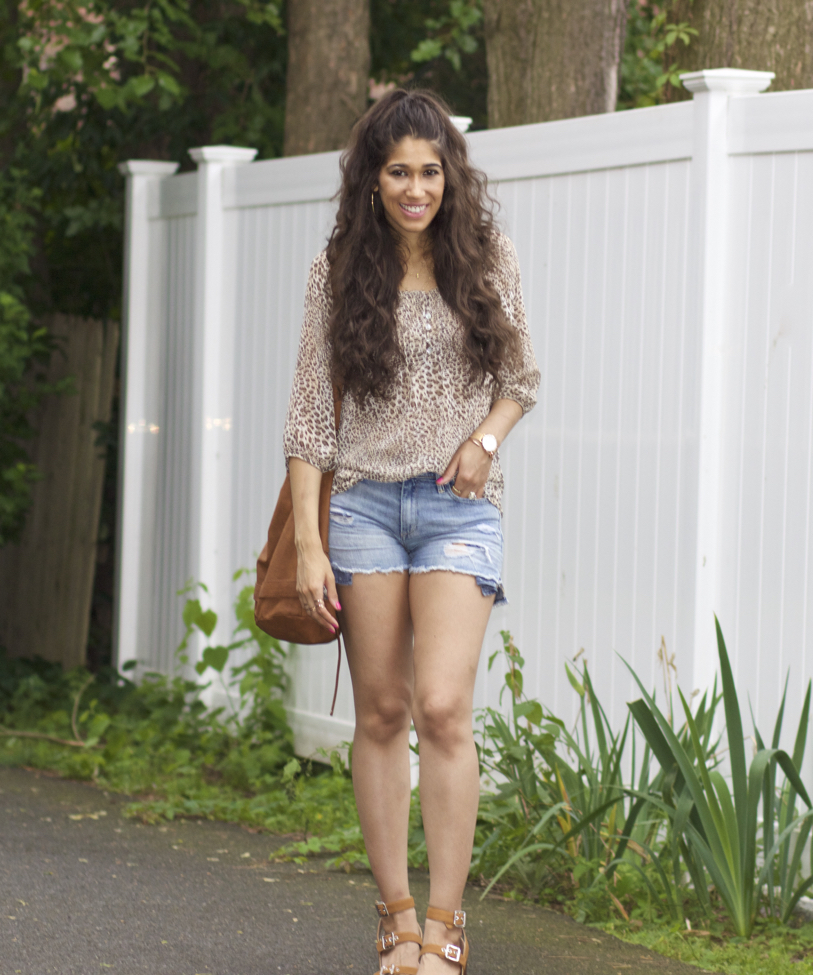 Blouse: Similar | Shorts: Similar | Rings c/o here & here | Shoes c/o | Bag: Similar
---

---
Happy Wednesday my gorgeous friends!
If there's one thing I love, it's leopard print and denim. There's something about the two that I feel is so chic, yet so retro in giving off a 70s vibe. Plus, I'm quite obsessed with leopard, as you may already know, it's my favorite animal print, snakeskin coming in at a close second. I love leopard during both the fall and summer months especially. During the fall, I'd typically pair it with darker accessories and perhaps even black leather. During the summer, I'm all about combining it with cut offs or a crisp white piece, as I did in this blog post. Yes, that's the same blouse, but worn differently. I love tops that allow for me to change up the neckline, creating a different look every time, cowl necks and those that have a starchy or wide neckline are perfect for doing this, it allows for you to experiment with a neckline before without having to commit to piece, such as an off the shoulder.
You've now seen me wear these sandals a number of times since giving birth, I absolutely love them! They were sent to me a couple of weeks before I gave birth and I was so excited to wear them because they looked like such a versatile summer shoe and that they are, I've been wearing them so much! They're also incredibly comfortable, since they're by a brand that specializes in supportive footwear. Often times, brands like this are extremely comfortable, but aren't that fashionable, but I have to say I absolutely love their designs, I have my eye on these and these in both colors! If you're one who finds walking in heels uncomfortable or find it hard to find comfy shoes in general, I highly suggest you check them out.
Interesting fact about me: I had metatarsus varus when I was younger, also known as pigeon toed (lol) and had to wear special shoes to bed every night and molded inserts in my shoes during the day to help align my feet, they still turn inward when I relax them though, haha.
Anyway, thanks so much for stopping by my dear friends and I hope you're having a great week so far!
Feel free to check out this post for tips on wearing leopard print:
3 Easy Tips to Wear Leopard Print to Not Look Tacky
*Linking up with Kelly of Rosy Outlook, stop by her amazing blog to join in on the linkup, too!
XO,