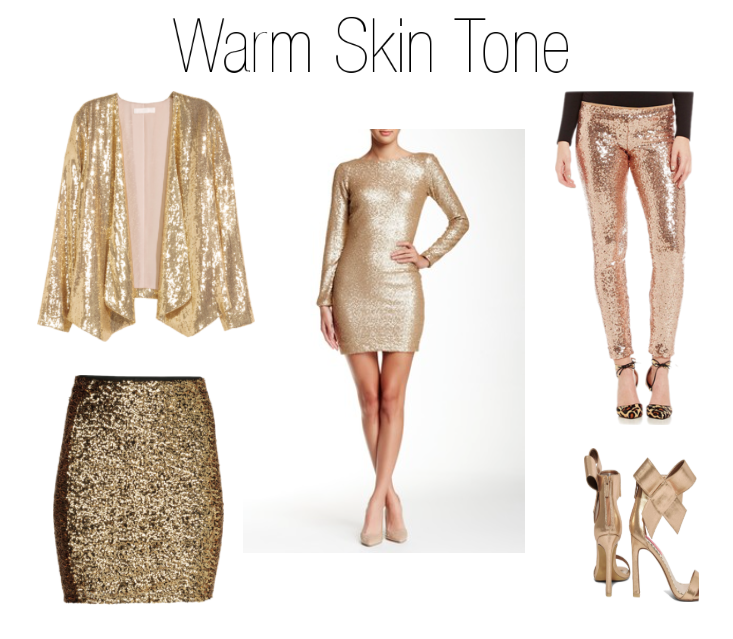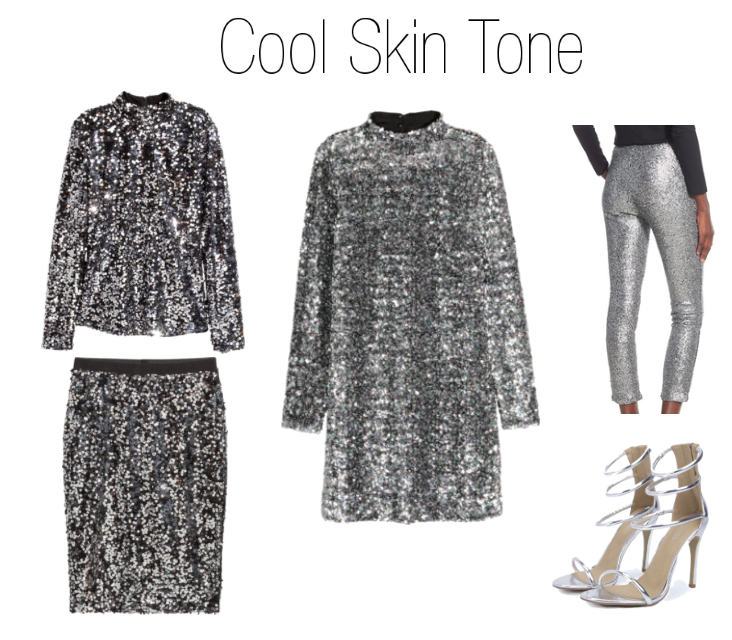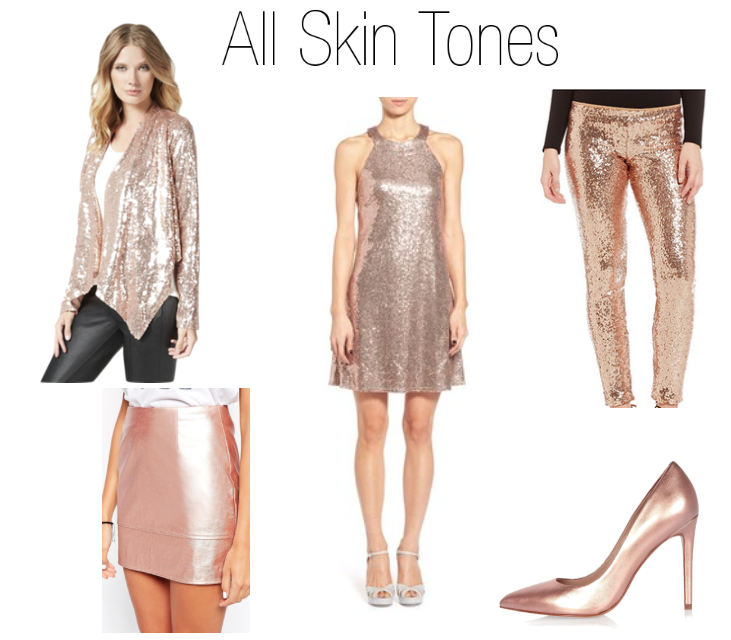 SHOP THE PIECES IN THE SETS BELOW!
Hey beautiful friends!
With the holiday season in full swing, we're seeing metallics everywhere and I'm sure many of you are planning on wearing a metallic piece to one or more of your holiday parties. There is one thing one should keep in mind when shopping for a metallic piece, either solid, patterned or sequin and that's your skin tone. Not all metallics are created equal for everyone, although they do serve as a neutral, they don't all look flattering on all of us and here's why. Silver flatters those who have either a cool, which means your blue veins are more prominent on your wrists, or neutral tone (both your blue and green veins are equally visible). Gold looks best on those with a warmer skin tone, which means that only your green veins are visible, as well as on neutral tones. Lastly, rose gold tends to look good on all skin tones, making it a an extremely versatile metal.
Do you know which skin tone you have?! Most of us know when it comes to jewelry, it's somewhat of an instinct. On the other hand, I feel that when it comes to clothing, we tend to forget which metal looks best on us and opt for any simply because we like the piece. If you would like to achieve an instant glow during these cold winter months, especially for your next holiday party, opt for a metallic that's best suited for your skin tone. To learn more color choices that look best on the different skin tones, watch my YouTube video! Oh, and this guide is also a great reference if you're planning on gifting someone with a piece of jewelry, simply check their wrists ;)
Thanks so much for stopping by and I hope you found this post helpful; have an amazing day!
Xo,