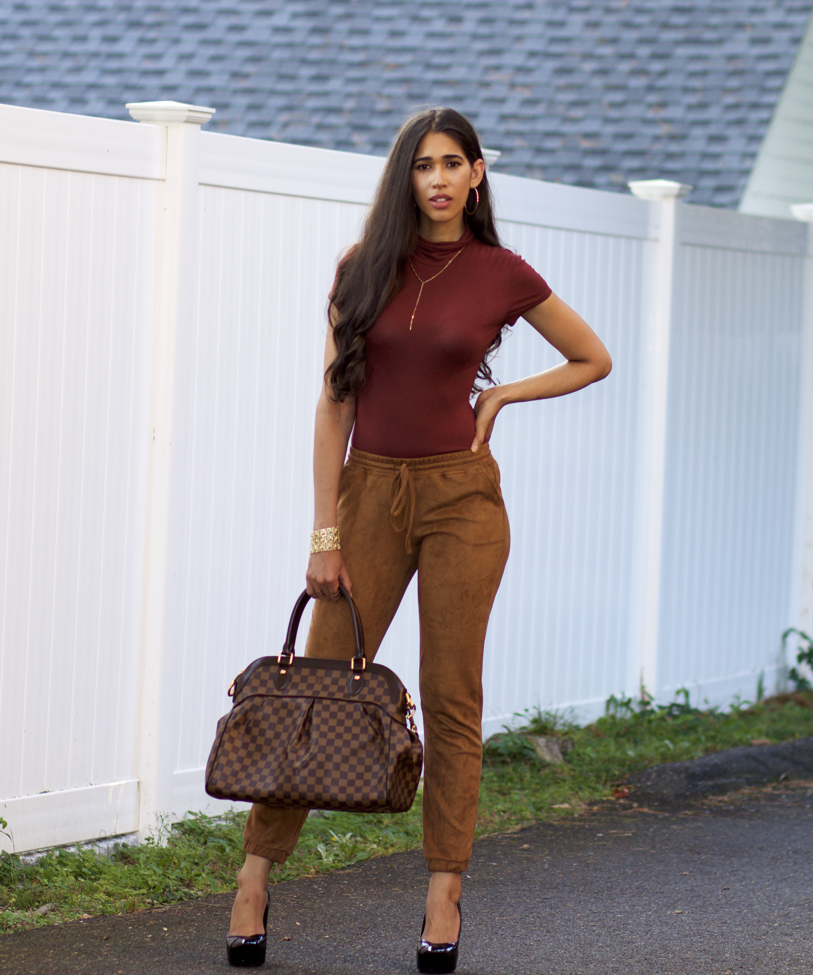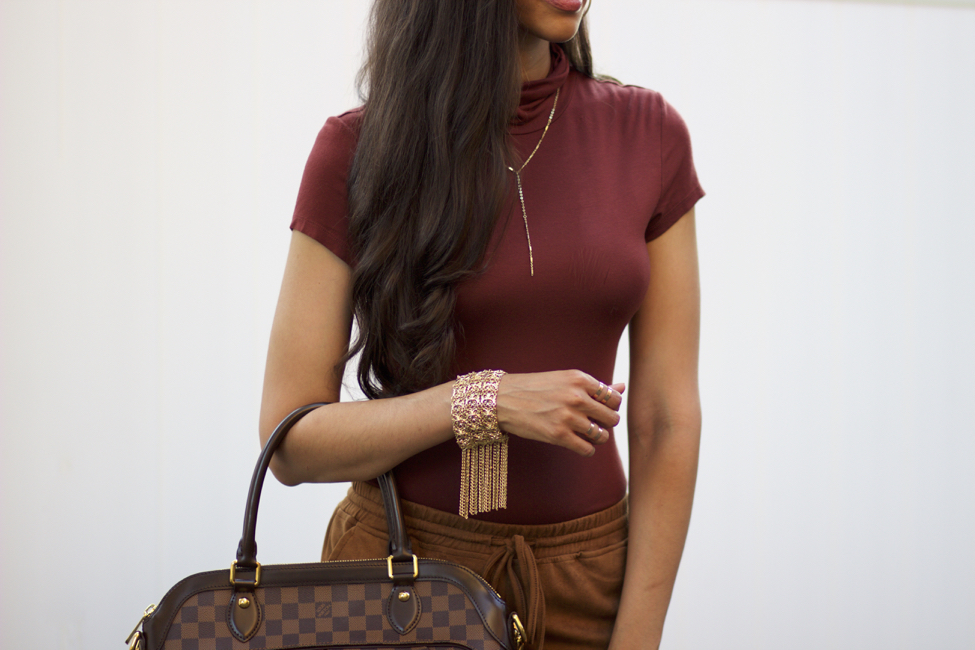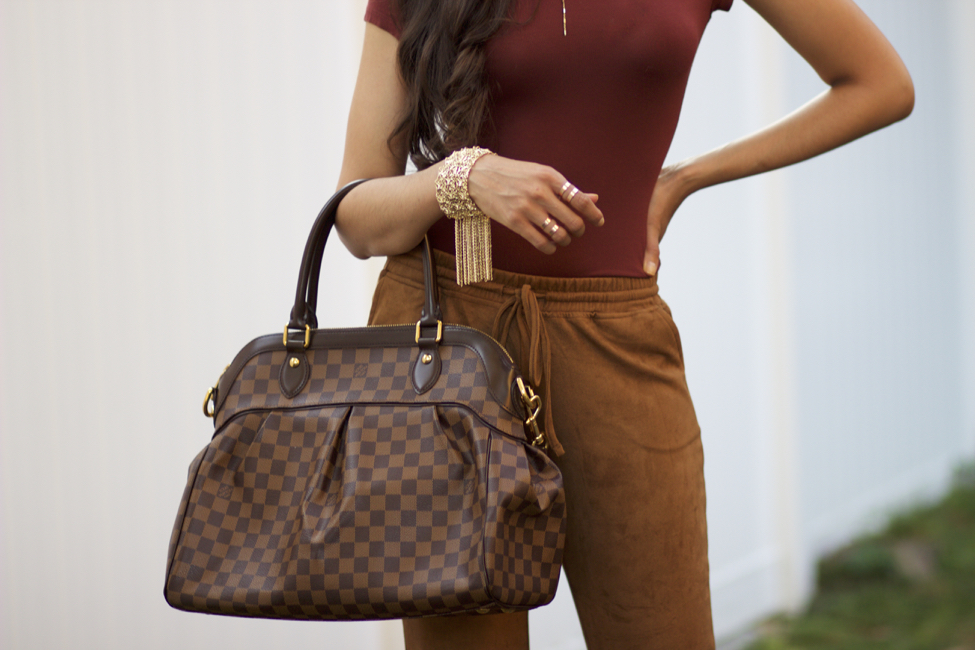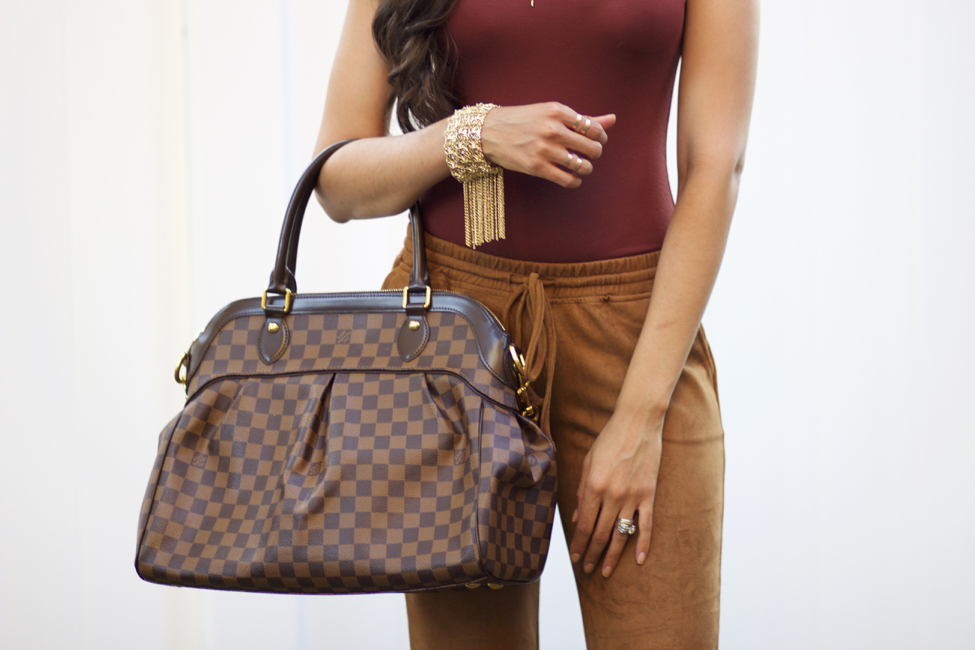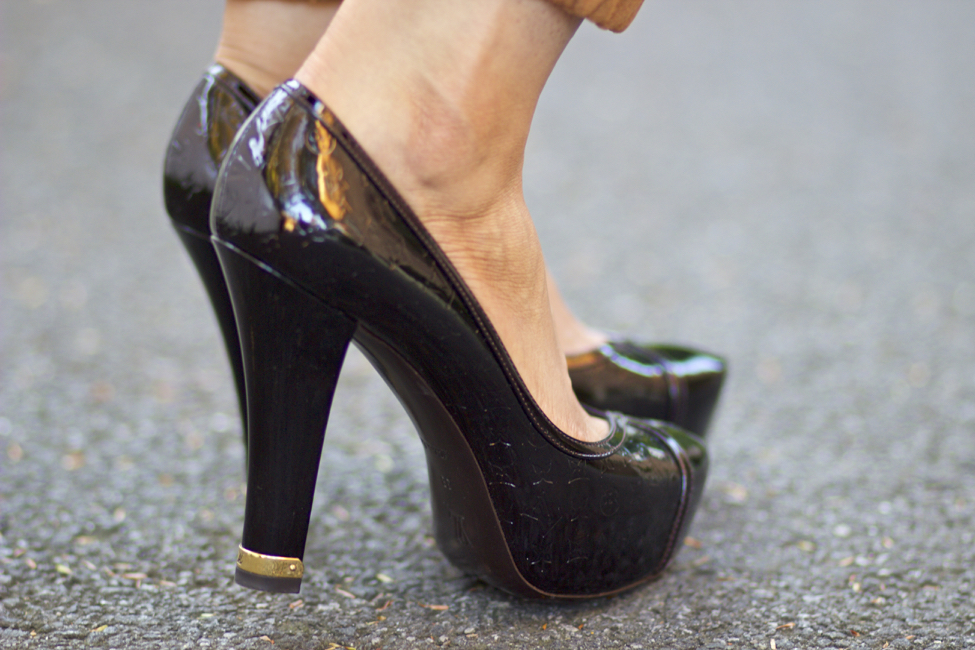 Top: Similar | Pants: Similar | Bag: Louis Vuitton | Shoes: Louis Vuitton | Necklace c/o | Bracelet: Similar
---

---
A very Happy Friday my dear friends!
Today's my birthday, my last year in my 20s (#29onthe29th), which I still can't believe, since it feels just like yesterday I graduated college and just like last week was the last day of high school; it's crazy how fast time goes by! It's been one rollercoaster of a year; we moved, I got pregnant, and had Aviah. I feel incredibly blessed and grateful. As for birthday plans, there's nothing really on the agenda other than celebrating with something small at my house and what I really want most is a nice long nap, lol. Seriously though.
Speaking of, thank you to all you mamas who left words of advice and wisdom in my previous post in regards to what I'm currently going through with Aviah. It's nice to be able to converse with other women who know what I'm going through and can provide some helpful tips and insight.
As for this outfit, I wore something quite similar last year and around the same time of year, too, which is interesting, ha! I love the color combination so much, I just had to recreate it with some different pieces added. In last year's post, I shared some tips on mixing undertones and which skin tones these colors would look great on, so I won't repeat myself here. Instead, if you'd like to know, feel free to check out that post!
Thanks so much for stopping by, my gorgeous friends, and I hope you have a great weekend ahead and I can't wait to see you all on Monday!
XO,