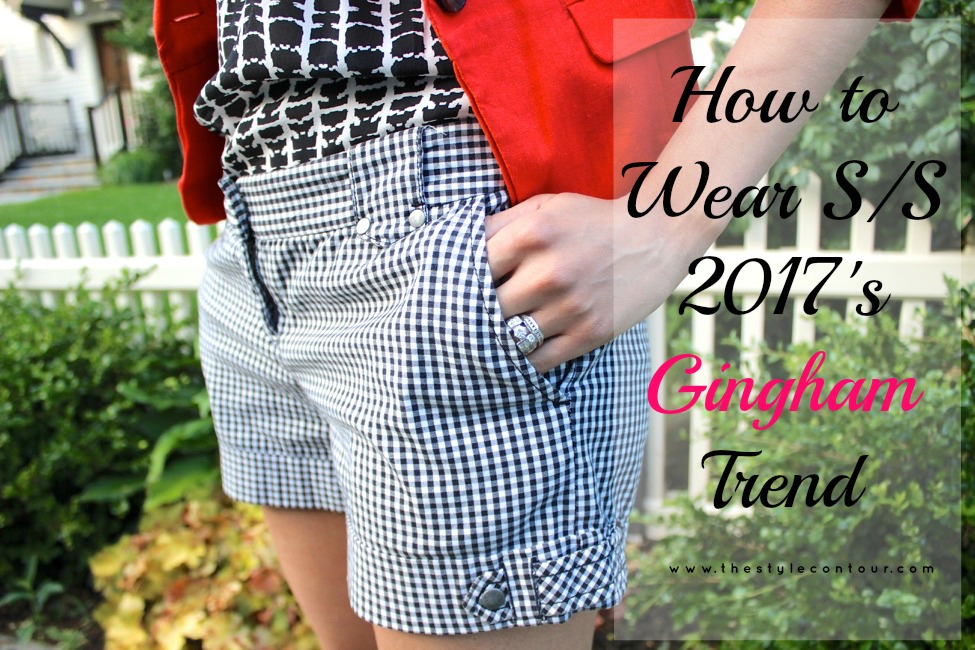 Happy Thursday my gorgeous and stylish friends!
You may remember last year, I put together a post with my suggestions for the most flattering gingham pieces for your body type. Well, I figured it would be a great time to reiterate some points, while sharing some new style tips, as well as some pieces I have my eyes on, since the trend seems to be even more huge this time around and has been merged with other hot trends of the season, such as ruffles.
Gingham also known as check print is nothing new, it's been around for years and has somewhat of a similar feel to classic houndstooth. We tend to see it really take off during the spring because of the classic picnic tablecloth we're also so used to seeing this time of year; think of it as synonymous to spring as plaid is to fall.
Pattern Play
To create a bold, fun, and stylish outfit, try mixing gingham with other compatible prints such as leopard, stripes, and floral. For a more seamless blend, opt for pieces that share the same or similar color combinations. For example, a classic black and white gingham top paired with black floral printed pants.
Contouring to Consider
There are many variations of gingham, choose a scale of the print that will flatter the areas you're self conscious about, so it won't deter you from casting off the print entirely. Use my post from last year as a guide for what will work with your figure, not against it (here).
Pieces I'm Peeping

So what are YOUR thoughts on gingham? How would YOU wear it? Is there a specific print you love to wear the most come spring? Thanks so much for stopping by, my dear friends, and I hope you're having a wonderful day so far!
XO,