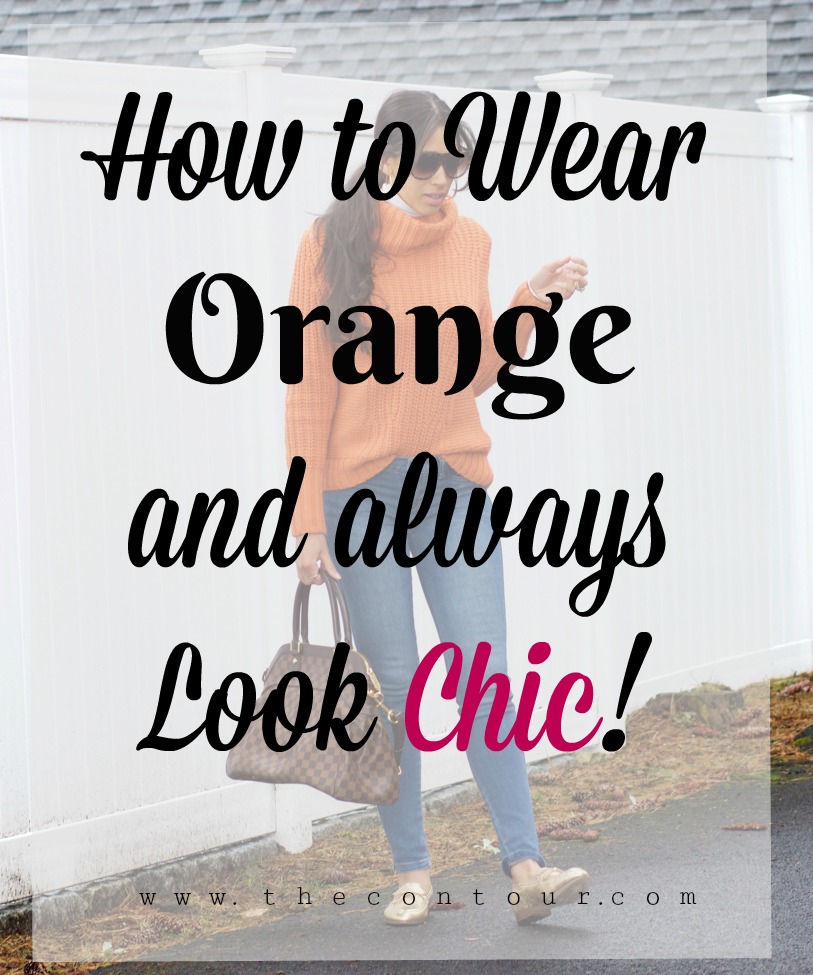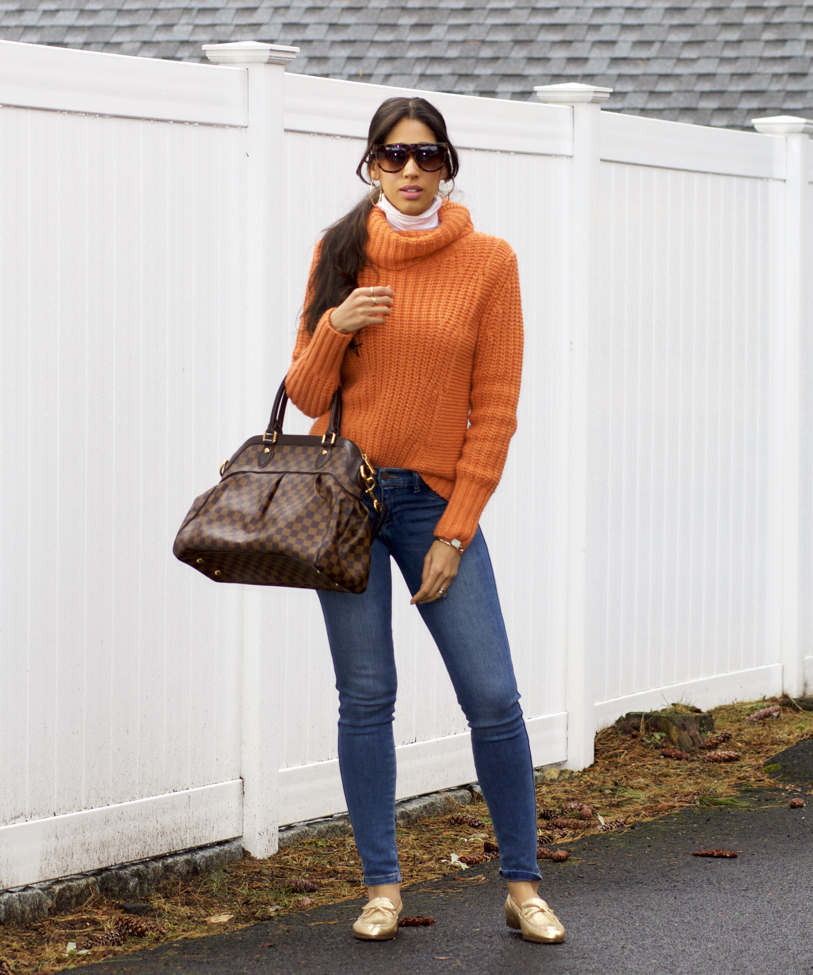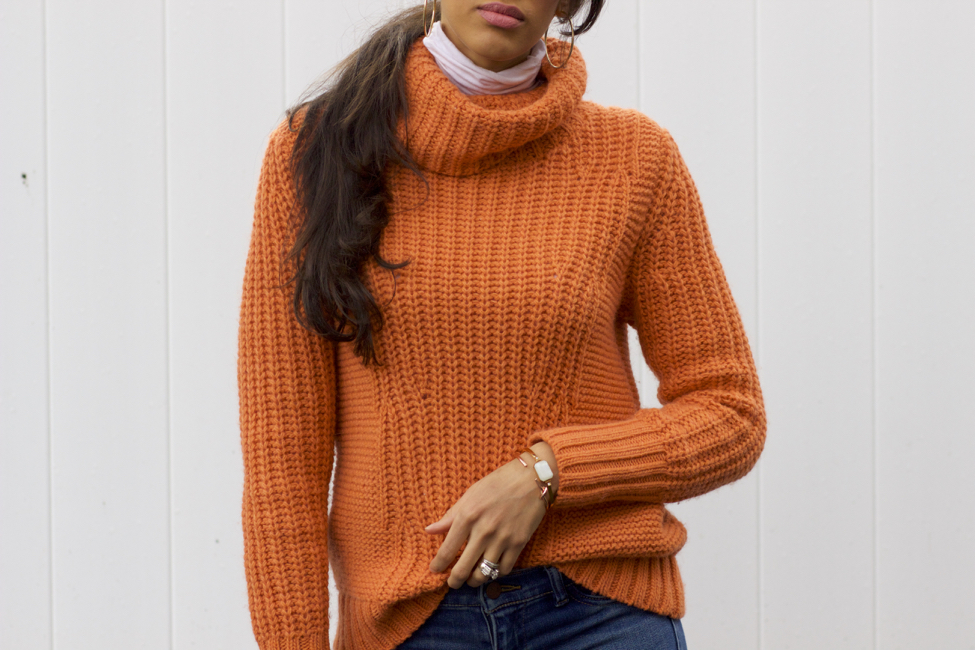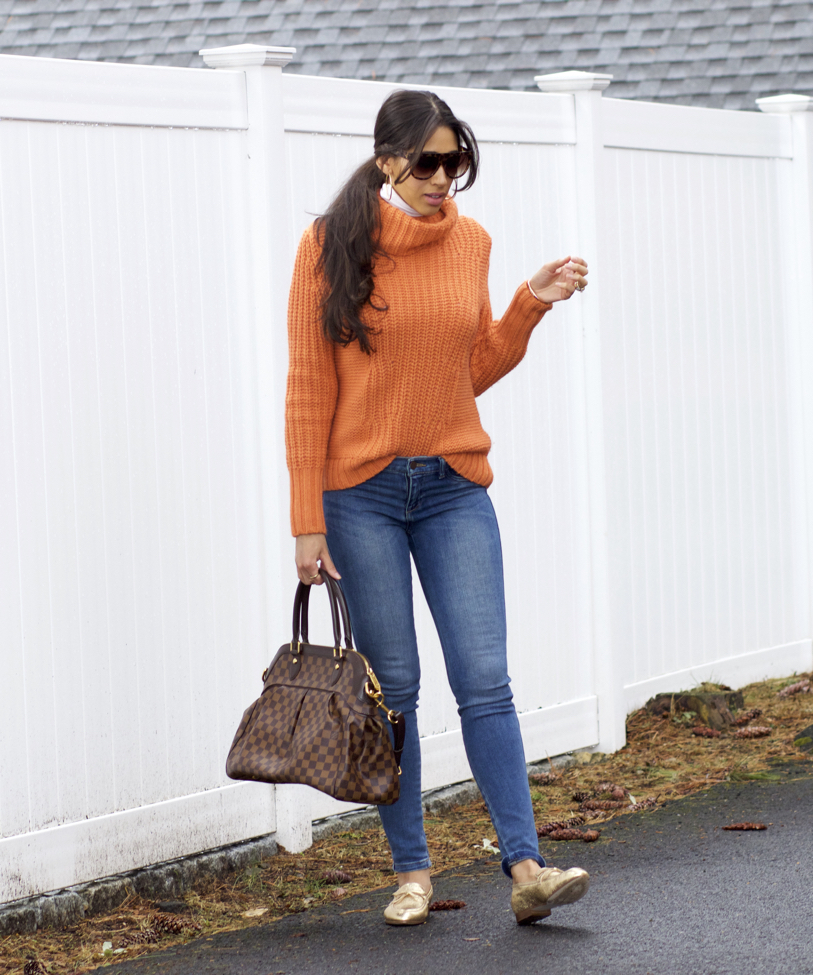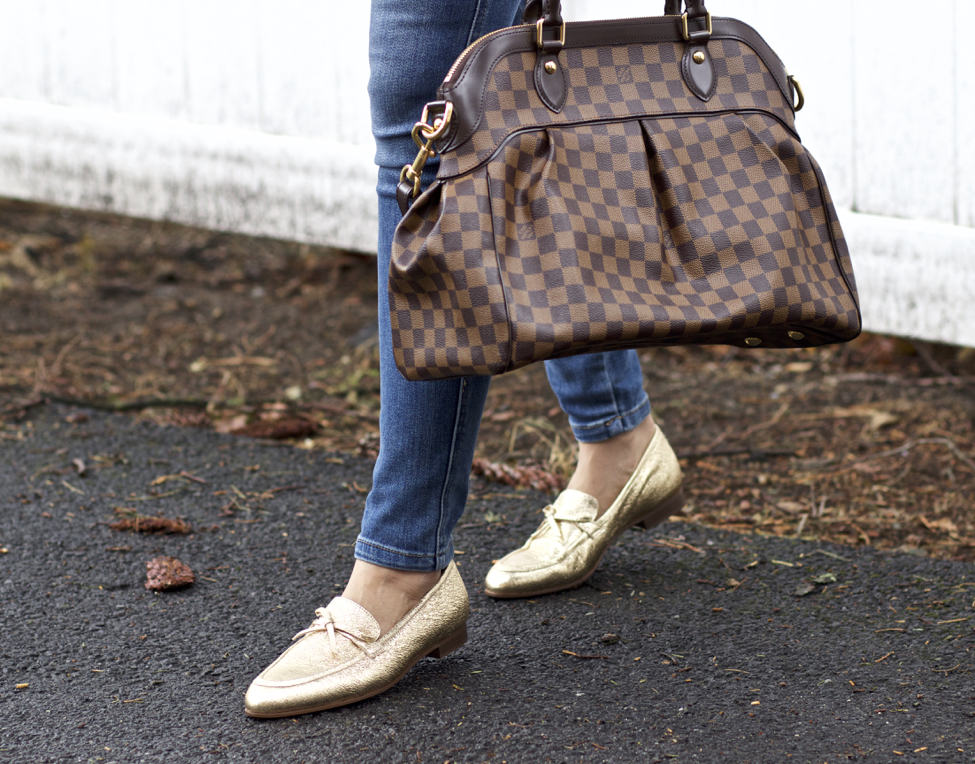 SWEATER: Similar | TURTLENECK | SUNGLASSES | JEANS | SHOES | BAG: Get it pre-owned here
---
---
Happy Monday my lovely friends!
You know I love my color and even though I've been reaching for neutrals more lately, I will always return to my pops of color to add a cheerful vibe to my basic outfits, especially during the winter months when we so desperately need a bit of cheer with all the dark grey skies. If I were to guess what colors most tend to avoid, I'd say both orange and yellow are the top two and I can understand why, to be honest.
They're both bold and can be a bit challenging to pull off, but that's no reason to avoid them all together! Of the two, I actually think orange is the most universally flattering. Yellow is more dependent on skin tones, therefore, you have to search out specific shades that'll work for yours, whereas a true orange looks great on everyone regardless.
The only question that remains is, how do you style it?
The safest and sure way to always look chic and not pumpkin-ish is to pair it with neutrals, particularly white, grey and browns. When it comes to brown, I especially love the look of it paired with camel brown clothing pieces with deeper, richer brown accessories. I do think it can also look great paired with black, though you have to be careful as it can look a bit Halloween-ish. I actually shared an outfit in which I paired this same sweater with a pair of black jeans a couple of years ago (here), which I hope can give you an idea on how to wear it with black.
When it comes to metals, I think both silver and gold can work equally well. It's more dependent upon your preferences and which one you feel is most flattering for your skin tone.
I hope you all had a wonderful weekend! I was, thankfully, able to get some rest which I so desperately needed, as mentioned in Friday's post. Last weekend, I had no time to recharge and plan out my week, which resulted in a week that was all over the place and stressful. If there's one thing I've learned since becoming a first time mom, it's that planning is everything. It makes a world of a difference when I have dinners, blog posts, nap times, everything planned as much as possible. It also goes to show how if you don't give your mind and body that extra bit of time to recharge, it can really set the (negative) tone for the week ahead. No bueno!
Cheers to a wonderful week this week, my friends! Thanks so much for stopping by and I look forward to seeing you in tomorrow's post!
XO,