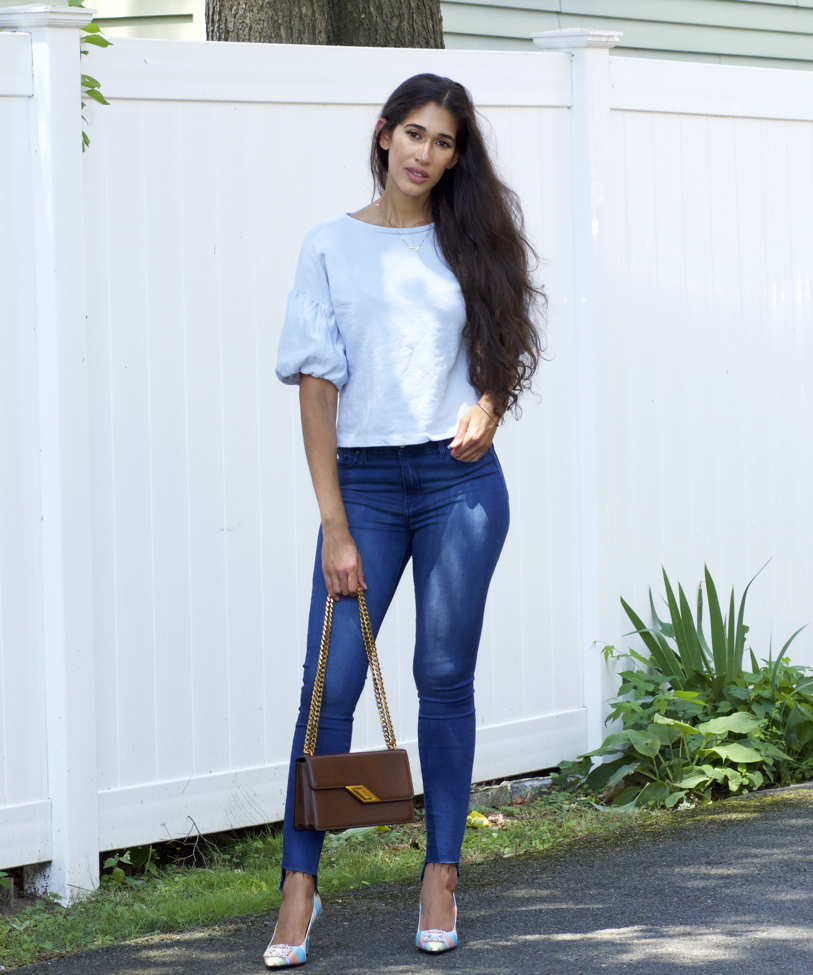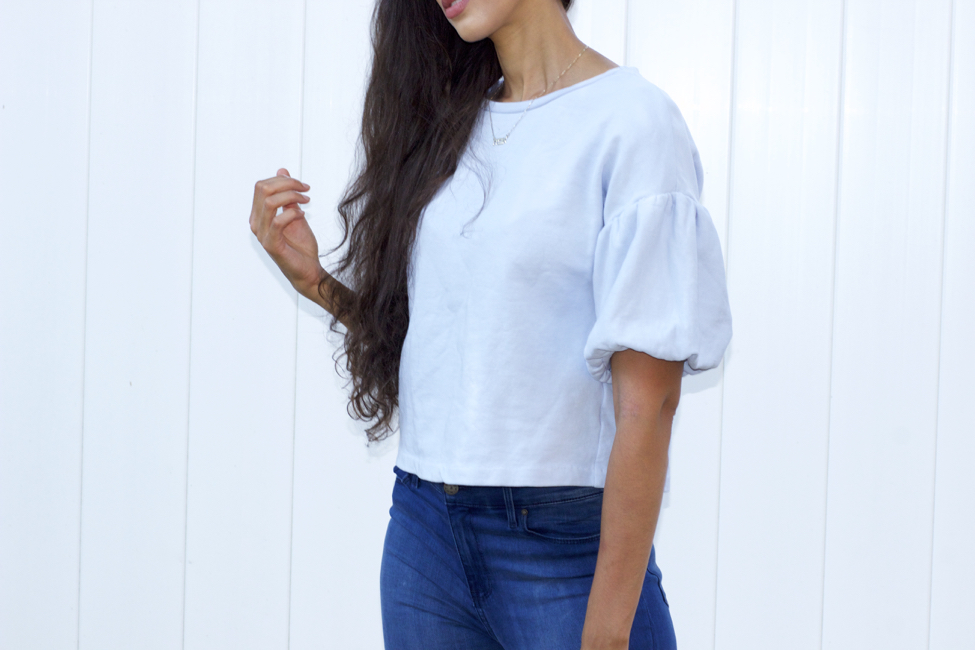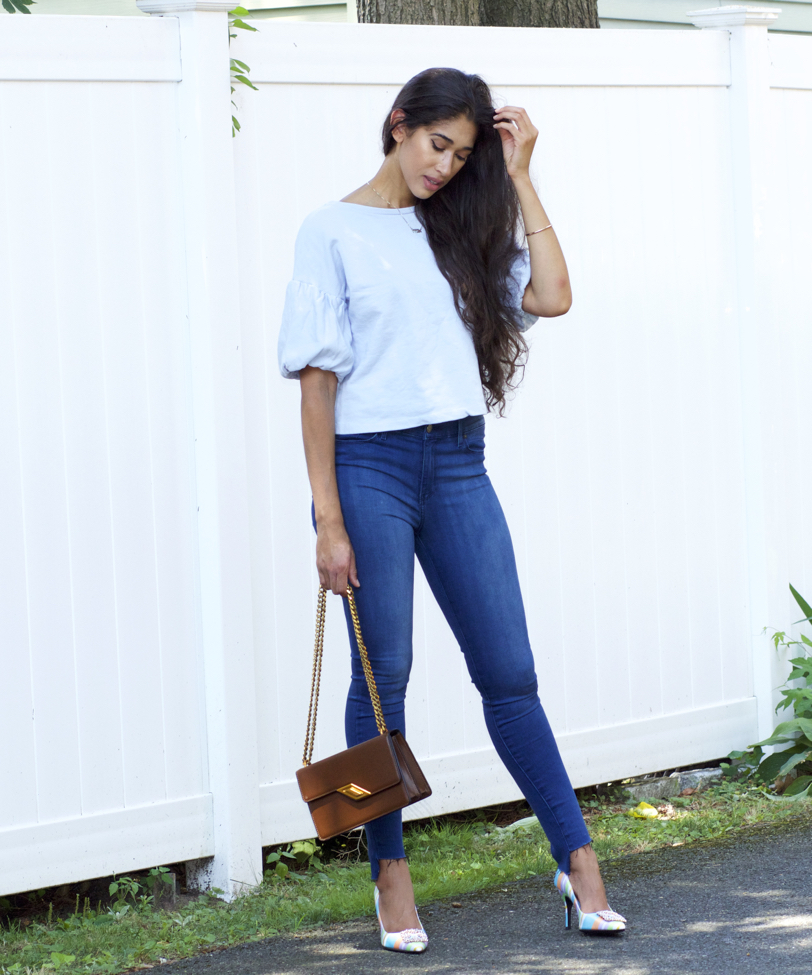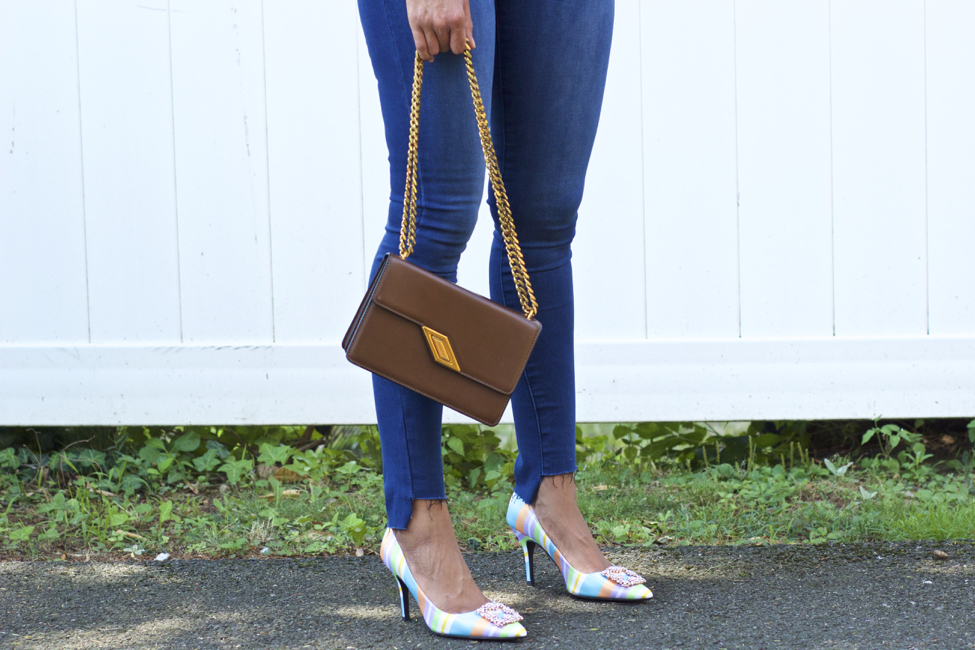 SWEATSHIRT: Similar | JEANS (gifted) | SHOES: Similar | BAG: Similar
---

---
Happy Wednesday friends!
Due to the pandemic, many of us have been working from home and as a result have adopted a much more leisurely (daily) style. Your loungewear collection might have expanded and due to it's ultra comfortable design and aesthetic, you may not even consider wearing those pieces in public. Well, I'm here to show you that you can in an appropriate and stylish way.
A few years ago, I styled an outfit showcasing how you can dress up a plain sweatshirt (check out that post here) during the fall. Today I'm showing how you can do so in the warmer months!
I've been noticing a surge of much cuter and detail oriented loungewear, including sweatshirts, that you could definitely get away with wearing in public and even out for a casual brunch! These styles tend to have ruffles, cinched waists, puffed shoulders or puffed sleeves. Details like these can really help to enhance a basic sweatshirt, allowing for you to do more with it. You know that I'm all for pieces that are versatile. In fact, I strongly believe we all should. The more you can wear the pieces in your wardrobe the less you find yourself needing to buy and the more outfits you can create with the items you already own.
As you can see, the sweatshirt I'm wearing here has puffed sleeves and can easily look like a statement top from afar. But it's not! Styling it with a pair of darker denim (darker denim has a more dressier and polished tone) and embellished pumps really helps to elevate and dress it up. This sweatshirt is slightly cropped, if yours is longer, you can do a half tuck in the front as you would a regular oversized top.
I hope you found this post helpful and that it gave you some inspiration and ideas for styling some of your sweatshirts/pullovers. How are things where you live with the pandemic? Are things opening up more around you?
Thanks for stopping by my beautiful friends!