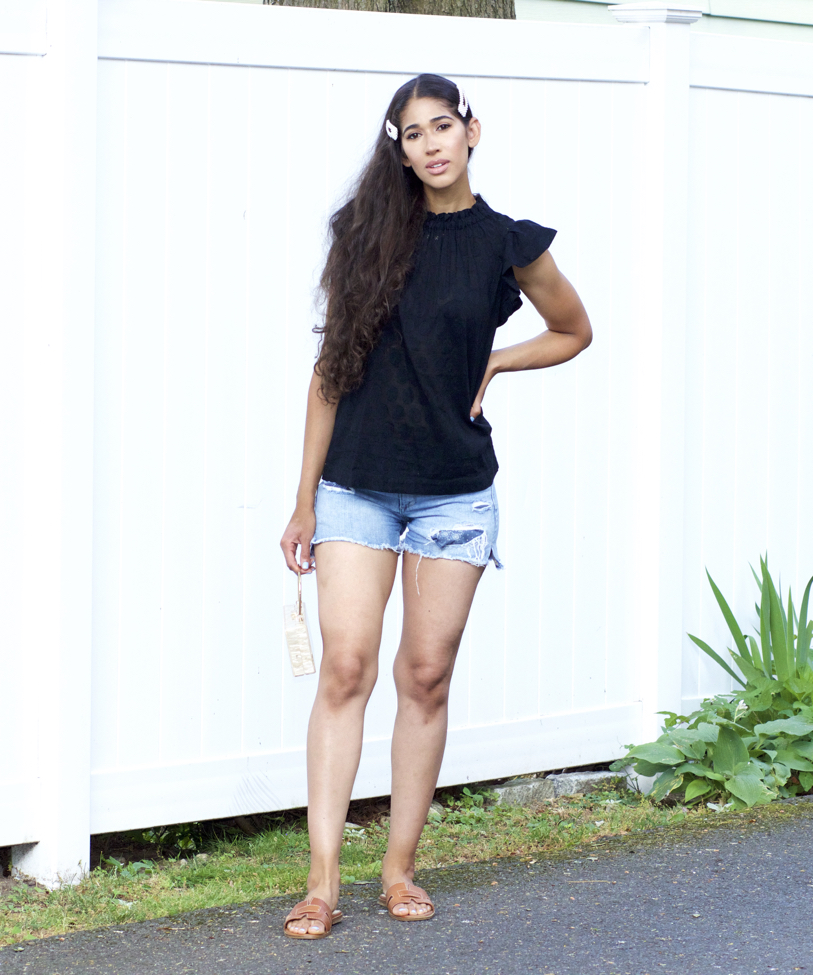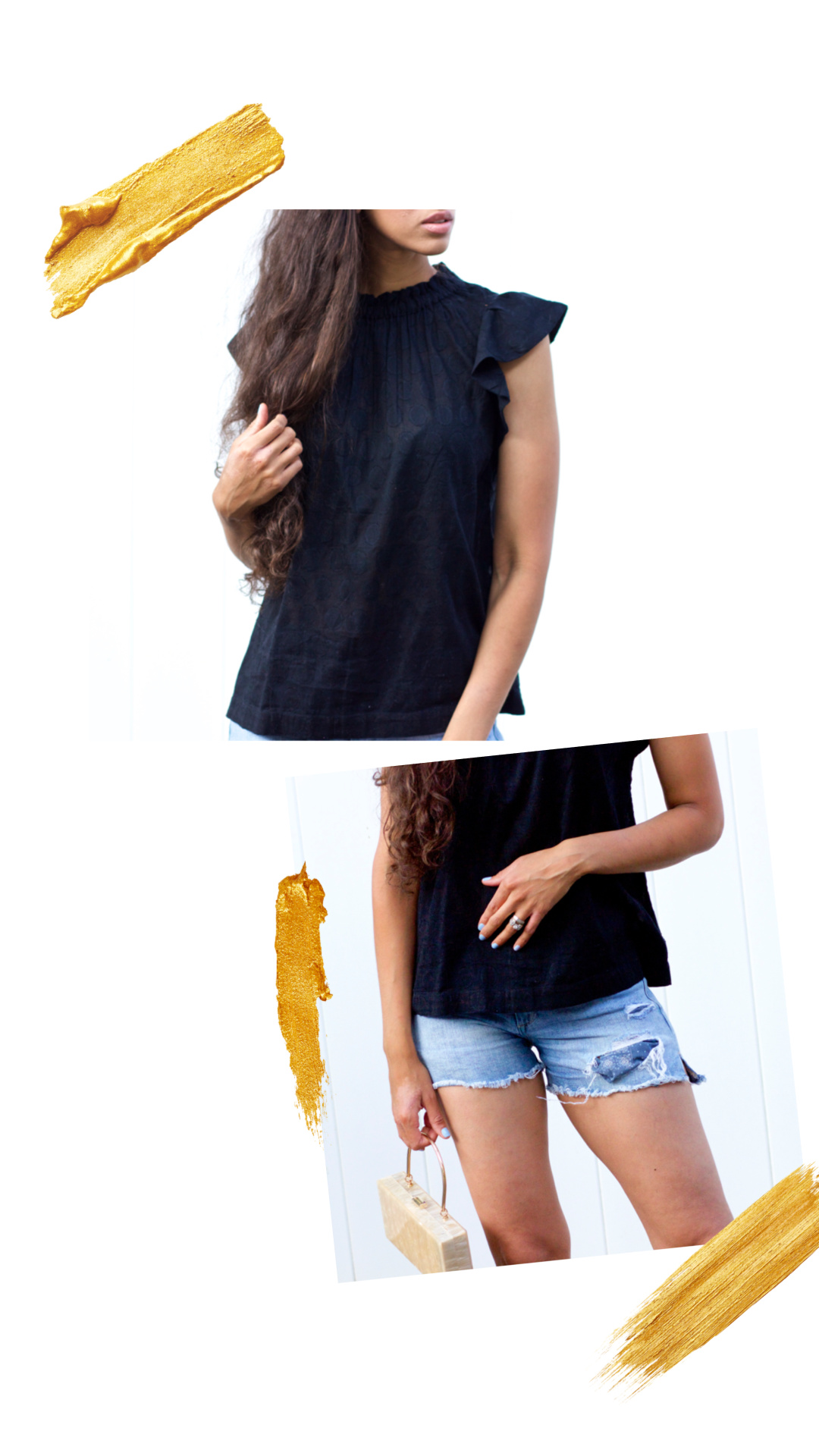 TOP: similar style here | SHORTS: similar style here | CLIPS | CLUTCH | SHOES: similar style here | NAIL COLOR
---
---
Happy Wednesday everyone!
I hope you're all having a great week so far. As mentioned Monday, tomorrow is Aviah's 3rd birthday. I still can't wrap my head around the fact that she's growing so much and so quickly!
Anyway, I've finally jumped on the hair clip trend. It's one I've been wanting to experiment with for a while, but would forget to buy when shopping. I discovered this clip set and loved the different styles and how sleek, elegant and polished they look. I've worn many of them already, though this is the first time I've worn the pearl ones. I'm not sure how I feel about them on me. I'm going to play around with other hairstyles and see how if it makes a difference. What I love about hair clips is that they're a fun way to accessorize and dress up an outfit. Especially when there's textured details, like the pearls. It can easily take the place of wearing jewelry.
I unintentionally opted for this marble clutch that when combined with the clips add a beautiful summer element. I like the way they look paired with the black top, creating a nice classy finish, perfect for a summer night out and dressing up a pair of distressed denim (shorts).
Instead of heels, I've opted for these slides I wore countless times last summer. Nearly every street brand has a Hermes Oran dupe, so they're fairly easy to find. They go with everything!
When it comes to dressing up a pair of distressed shorts, considering the top is truly key. Then you can add in the other accessories to finish off the look. For your top, think structured and sharp for a more modern/contemporary vibe; one with interesting shoulders or a straight fit. You can also opt for billowy tops. If you're working with a tank top or basic tee, adding a blazer can really elevate everything. I really love the military double breasted blazers with shorts. I need to get one that's wearable for summer. I have one in a faux leather I absolutely love and have had for years.
When it comes to shoes, you don't always have to go for heels to feel and look dressed up. A pair of interesting, yet sleek slides can be just as good an option.
I hope you enjoyed today's post and I look forward to seeing you all on Friday!