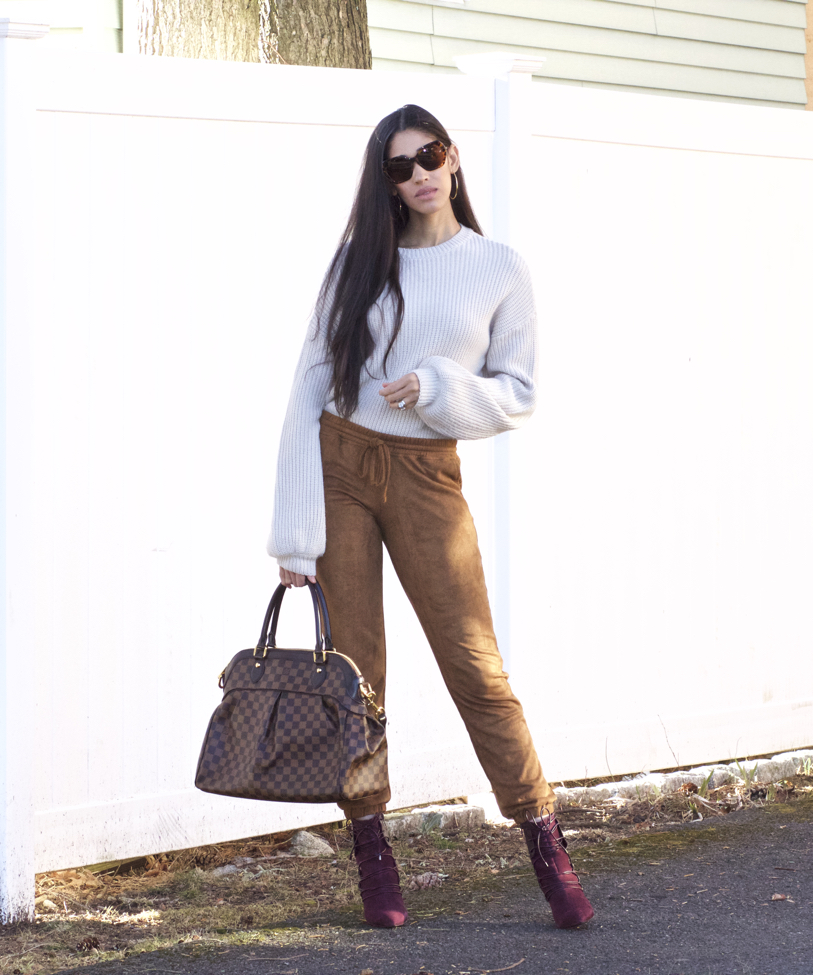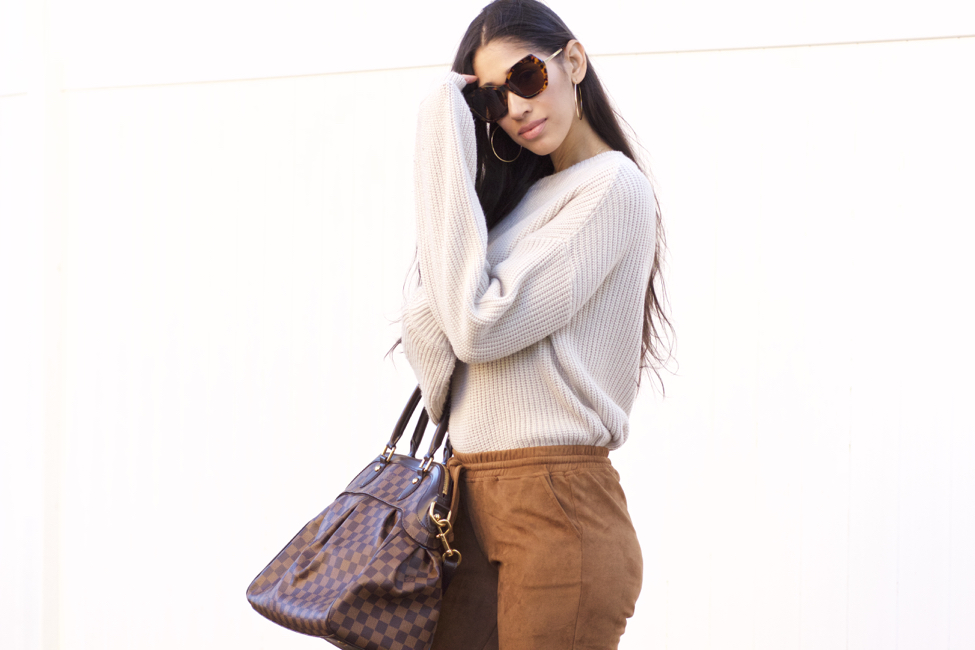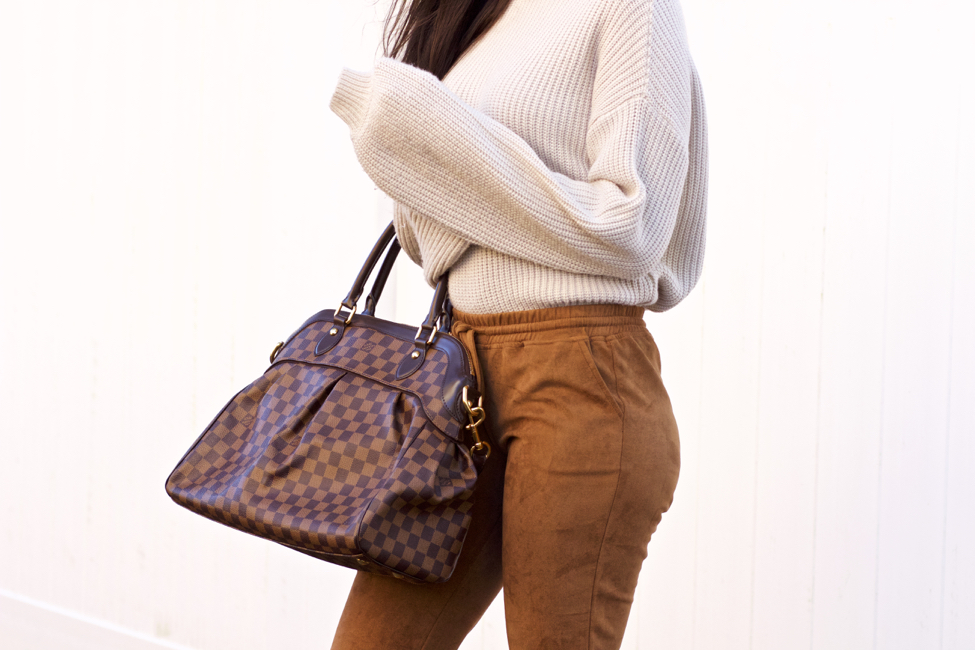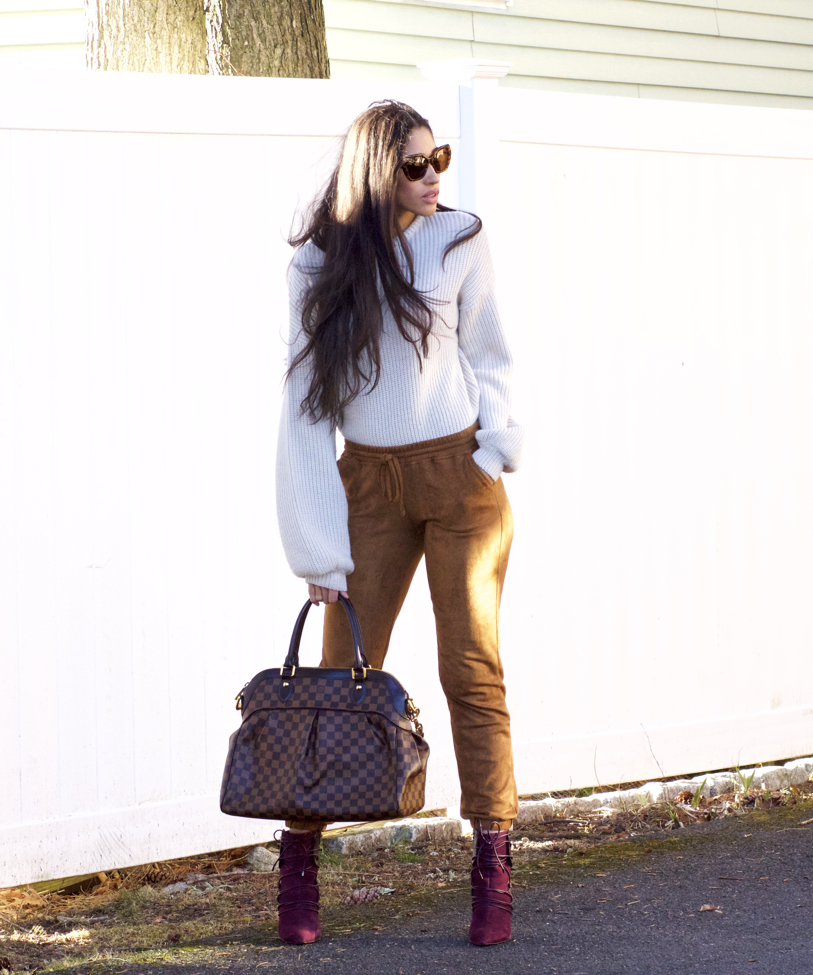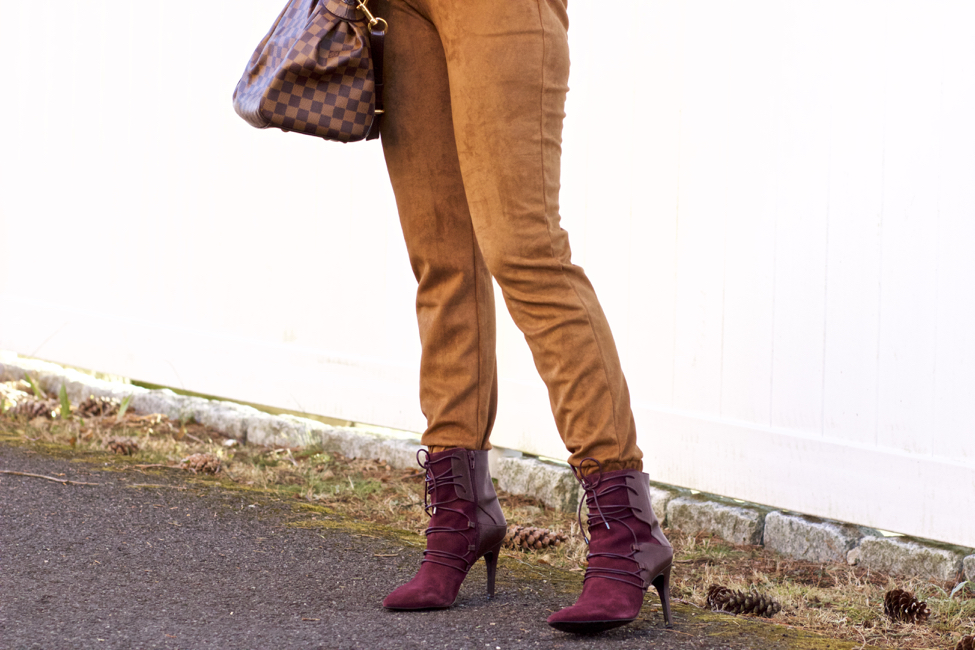 SWEATER: Similar | JOGGERS: Similar | BAG: Louis Vuitton | BOOTS: Similar Style | SUNGLASSES C/O
---

---
Happy Monday my beautiful friends!
I hope you all had a great weekend and enjoyed your Super Bowl Sunday yesterday, if you watched! To be honest, I don't really care for football, I'm one of those that's there for the food and half time, lol. As expected, Eddie goes all out with the food. We pretty much stick to a plant based diet during the weeks and Saturday is our cheat day. So, we had two cheat days this past week and he lives for that. No need to suggest wings or any of the typical game food, it's a done deal.
Anyway, I didn't get a chance to really put together any fall outfits this past season because I was adjusting to life with two babies. Now that things are slowly starting to settle into a routine, I'm able to schedule in more blogging, so here we are. Though this outfit is not only perfect for fall, but works great for winter, too. I personally still like to wear earthy colors during the winter months. In fact, I pretty much wear the same colors and pieces I do during the fall in the winter, I just simply add a winter coat on top. However, I've omitted the coat in the photos to really showcase the look.
I've had these joggers for a number of years, they were a Marshall's find. I love the faux suede material, which actually makes it quite warm. We typically see joggers dressed down as sweatpants paired with a sweatshirt or t-shirt. Though I do love them styled that way, I also like to dress them up a bit and get even more wear out of them. Here I've styled them with an oversized sweater and lace up booties (love these), which give a somewhat masculine, military kind of vibe. I have my eye on a few pairs of Golden Goose sneakers, which I think would also look cute. A pair of chunky, dad sneakers would be another great, comfortable option. Come spring, I intend on wearing them with open toed sandals and a flow-y blouse. So, as you can see, they are quite versatile and this is not limited to the fabric. Though the ones I'm wearing are faux suede, which makes them look a bit dressier, all of the outfit ideas I've mentioned would work for joggers of any material.
I hope you found some inpso from today's post! Thanks for stopping by, my friends, and have a great start to your week!