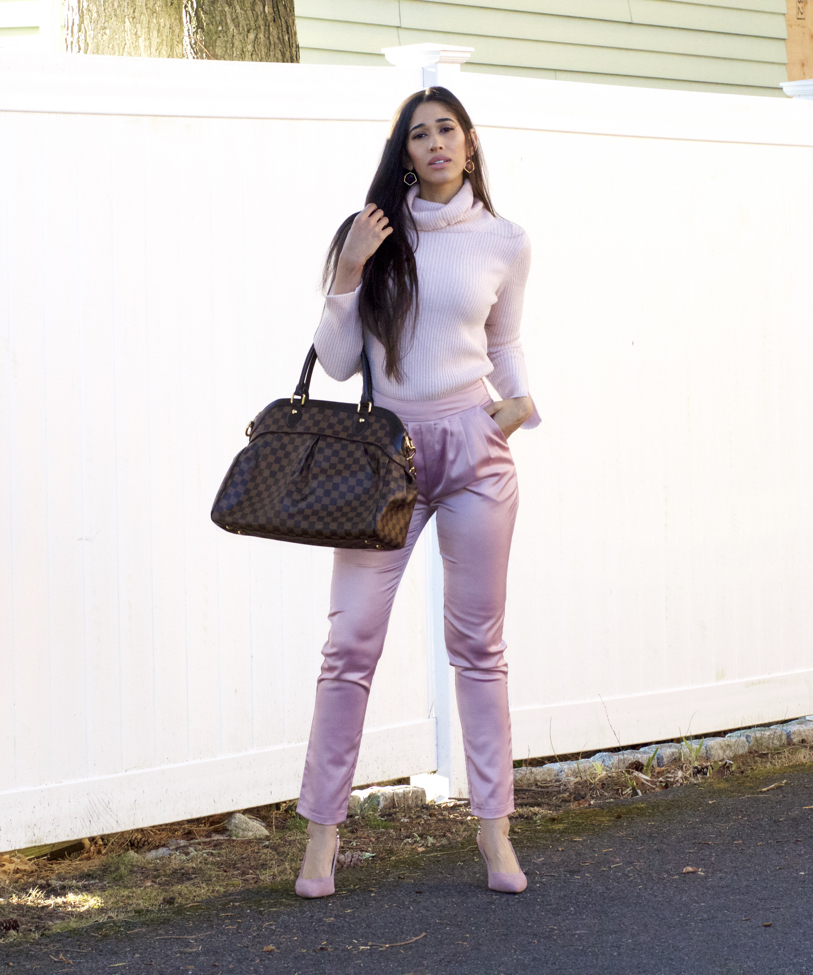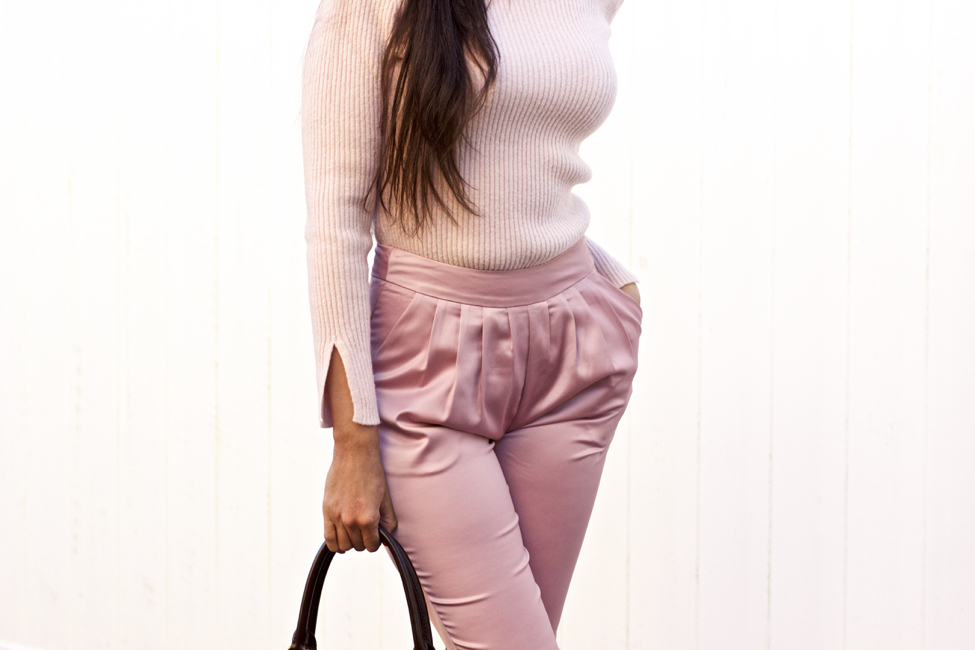 SWEATER: Similar | PANTS: Similar | EARRINGS C/O | BAG: Louis Vuitton | SHOES: Similar
---

---
Happy Wednesday my friends!
I hope you're all having a great week so far! Can you believe we have a little less than 10 days until Valentine's Day? This year is already starting to feel as though it's going fast! For the past few years, Valentine's Day hasn't been that big of a deal in my house, but now that Aviah is starting to really grasp and enjoy the holidays, I look forward to making some traditions with her and as Ariah gets older, she'll join in! From when I was a little girl all the way until I was a teenager, my mom would always get me something cute and special for Valentine's Day. I always looked forward to the holiday because she really made it something special with gifting festive socks, perfumes and of course, chocolate! I want to continue that on with my girls. This year, I promised Aviah we'll bake some cupcakes and frost them and she's so excited. We made sugar cookies for the first time together this past Christmas and that's all she talks about even until now, so I know she'll love that.
As for Eddie and I, we don't have any couple plans, though if I did or perhaps had a galentine's day planned, I'd wear this outfit. We typically see fancy outfit ideas for the holiday, but these days, I feel that doing it casual can be just as suitable—of course depending on if you'll be dining out and where. If you're going somewhere that isn't fancy or perhaps staying in or going to a friend's house, a cute pink sweater and jeans would be a good idea. In fact, much like the outfit I styled last Friday! If you are going to a fancier restaurant though and don't want to wear a dress, I think festive pink satin pants would be a great alternative for a dress. Not only does the satin still give that dressed up look, it'll keep you warmer, too. Pair it with a cozy knit (a turtleneck is an even more chic option) that you can tuck in to keep things polished and you got yourself a classy, festive, and practical outfit for the colder temps. You're welcome! ;)
Do you have any plans for Valentine's Day? Do you have any special traditions? If so, what are they?
Thanks for stopping by, my friends, and I hope you have a great day!