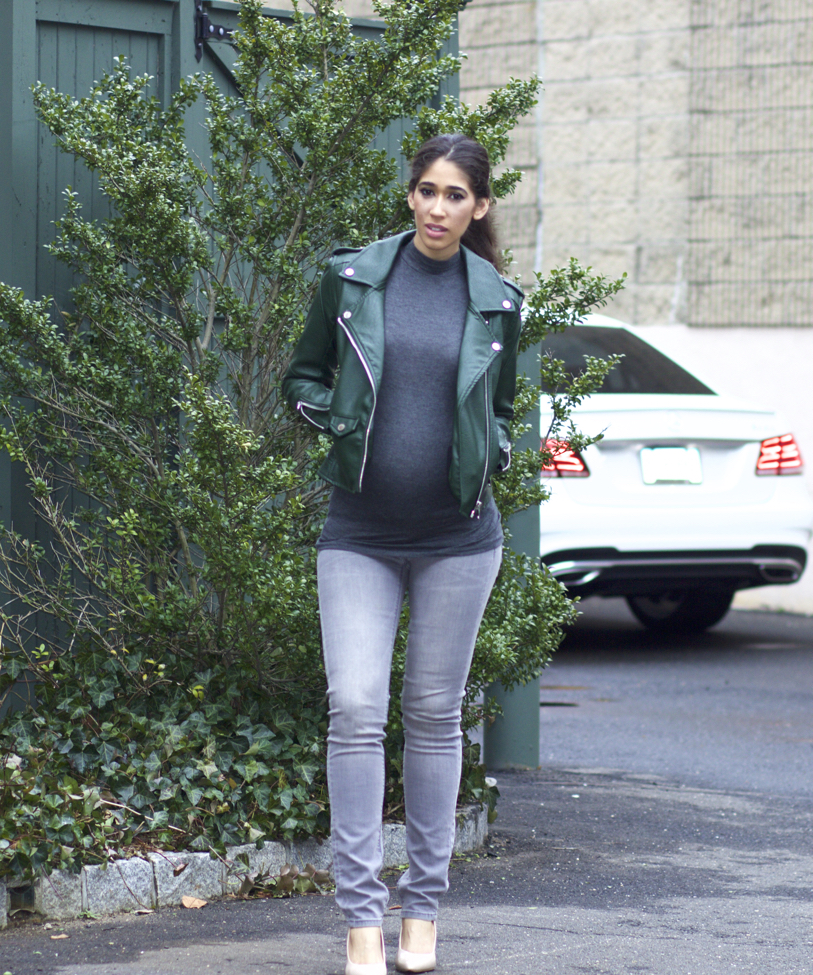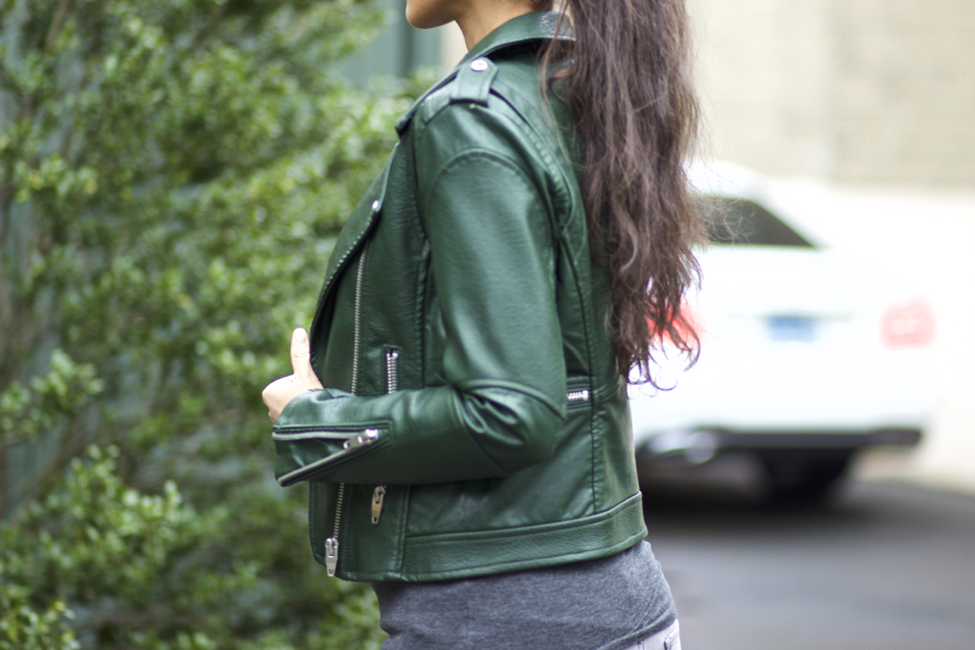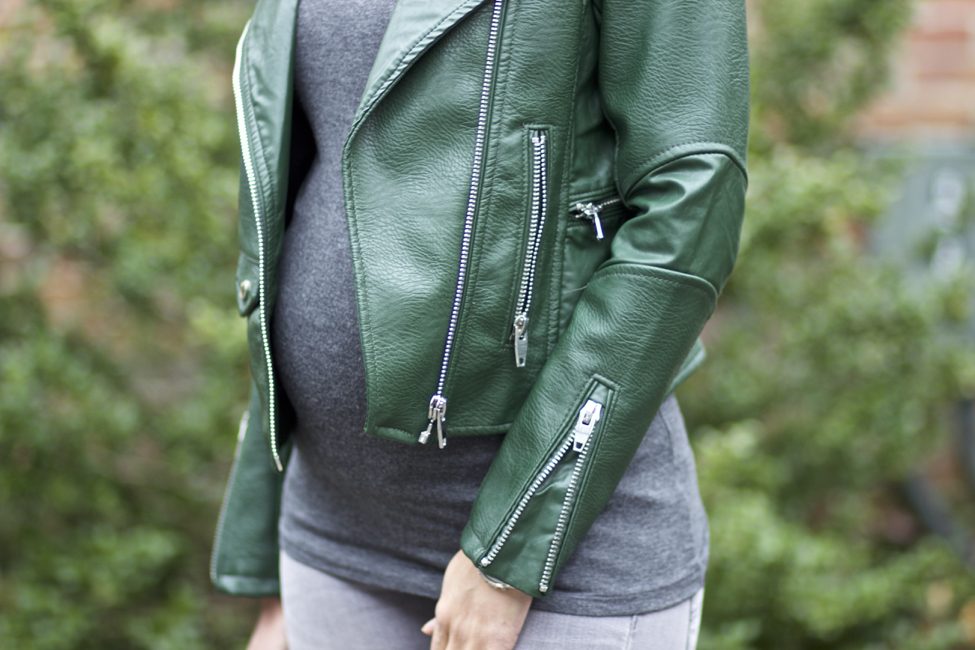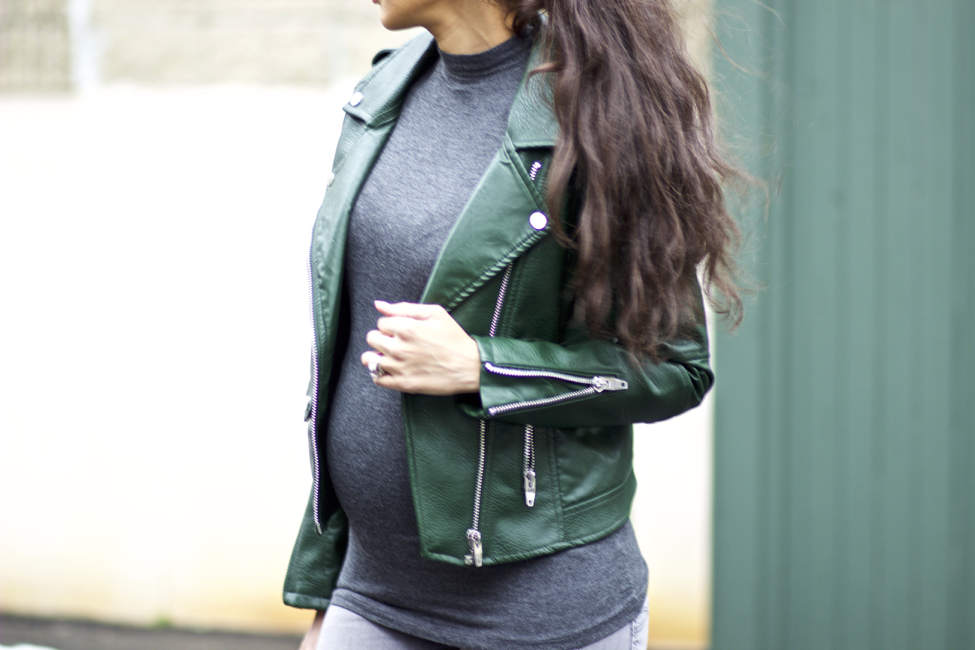 Jacket (similar)| Turtleneck (similar) | Jeans (similar) | Shoes: Nine West (similar)
Happy Wednesday my sweet friends!
I have to first start off by saying that I was so close to not sharing this look with you guys today. It's not because I no longer love the outfit, but the photos are a bit blurry and well, we were only able to get one full body shot. It was SO cold when we were taking them because it was my genius idea to shoot at this location, which is literally across from a little reservoir. Smart, I know. The wind was crazy and the camera wasn't focusing too well. Then I read Helena of Brooklyn Blonde's post. She's been one of my favorite bloggers for years now, not only is it because she's beautiful, an uber stylish mommy (AND she's from Brooklyn, duh!) she's also very relatable. In her post, she opened up a little about feeling a little stressed with her Instagram growth, amongst some other things, something I can certainly relate to.
In a digital age where we're constantly editing our lives to portray a life that's perfect, it's easy to loose sense of who and what we are, human. I'm not perfect nor will I ever be. I wasn't raised with a ton of advanced privileges, in fact quite the opposite, ha. I don't want to portray myself as being perfect because I'm not and often times, my photoshoots are a battle, seriously. Finding the right location, having the weather work in my favor, and getting it all in the midst of my husband's crazy schedule doesn't come easy (he's my photographer and truly without him much of what I share wouldn't be possible). I'm a perfectionist by nature, I've always been. If there's a crooked shoe in the midst of a line of perfectly aligned shoes, I will notice it and it will bother me. However, part of this blogging journey is to inspire you, but to also learn more about myself by recognizing what I'm capable of and challenge myself to strengthen or improve various strengths and flaws in my character.
I hope you don't mind me venting here, I just have to keep it real. Life is not greener on the other side. All the photos we see on Facebook and Instagram have been edited and meticulously thought through before hitting that share button and chances are they weren't even taken in real time, so who knows how that person is feeling and actually looking like (let's be honest) as they do. We're all perfectly imperfect.
Anyway, let's just talk briefly about fashion, shall we? I have to say, I'm really loving the look of monochrome with a single pop of color these days, especially when the pop of color is one of my favorite leather jackets! For the spring season, I love the idea of using all grey or white as an alternative to black for most of my color options. Though I love the look of monochrome in any color, it provides such a powerful, bold, and stylish effect (and is SO flattering on expecting mamas!). I chose to break out my beloved green leather, which I snagged during the Nordstrom Anniversary Sale at the end of last summer. It seems as though this color is no longer available, though I'm loving the brand's suede version and it comes in a plethora of colors. Just a heads up, their jackets do run on the small side (I have two. I'm generally an XS, but have a S in each and they fit comfortably).
Thanks so much for stopping by, my dear friends; I truly appreciate the time you've taken out of your day to visit (and say hello)! I hope this post inspired you in some way and I'll see you again in tomorrow's post!
XO,