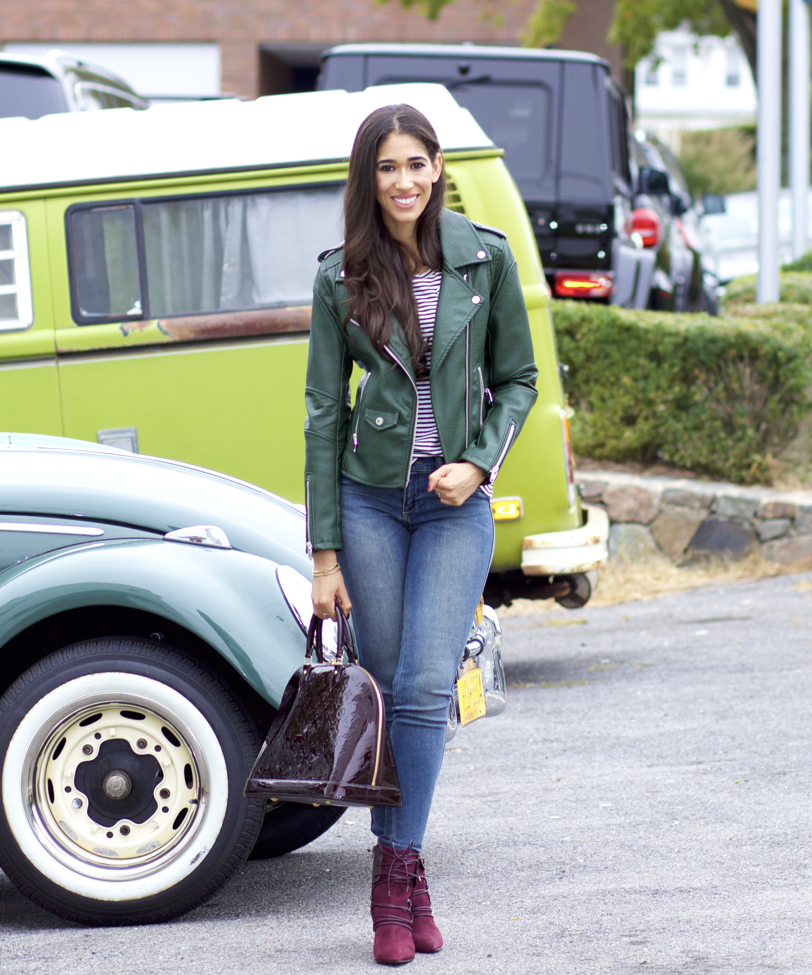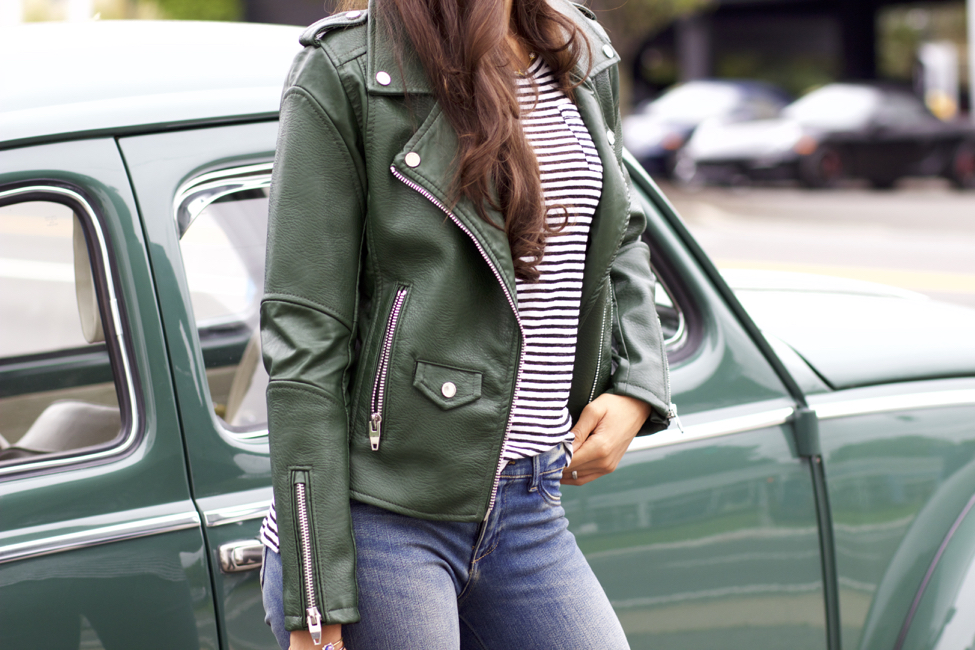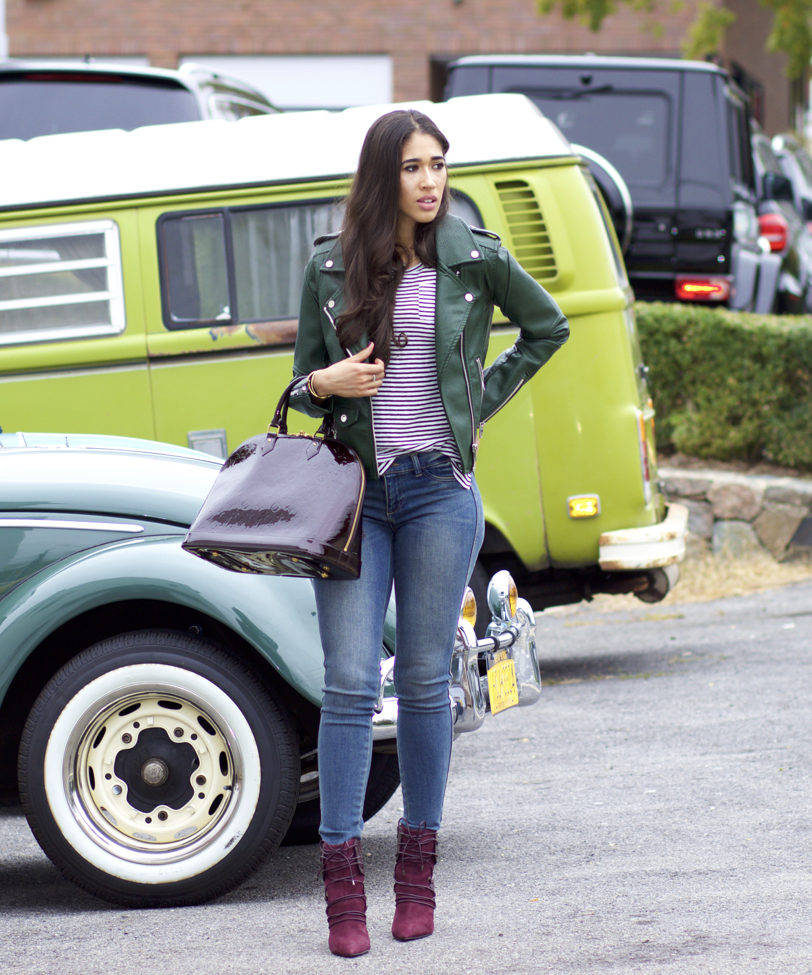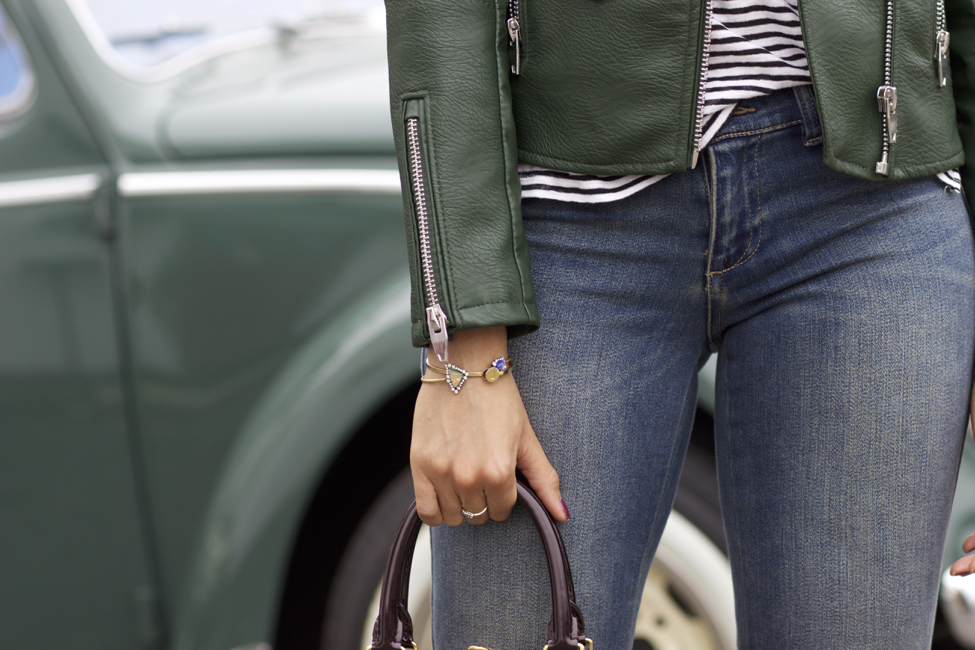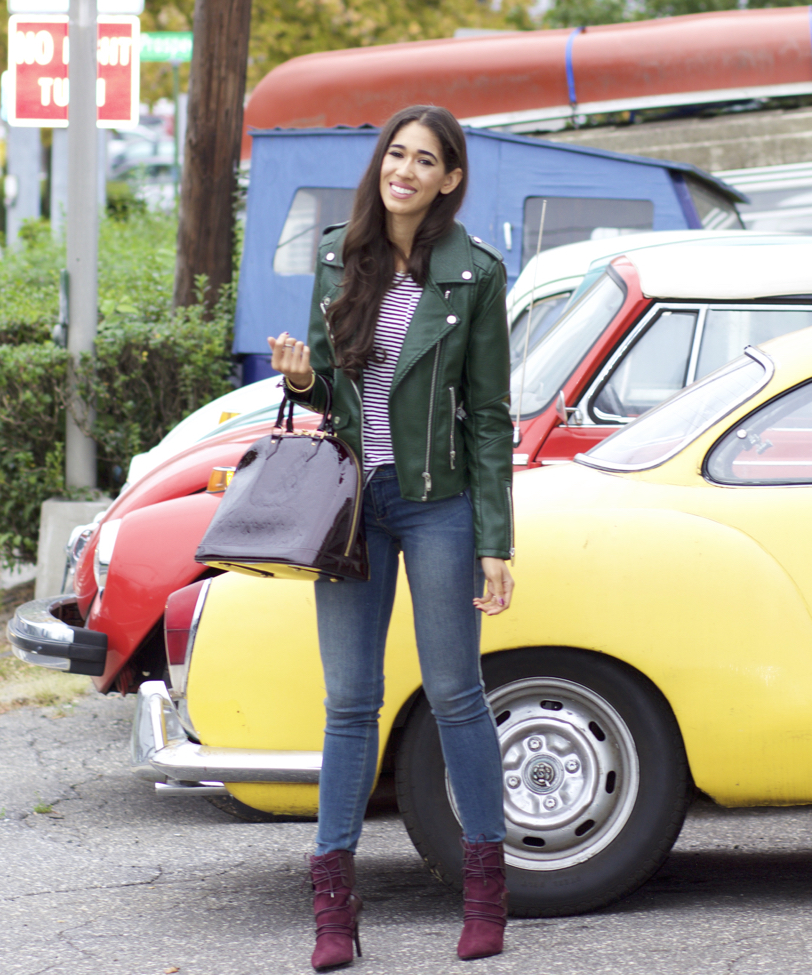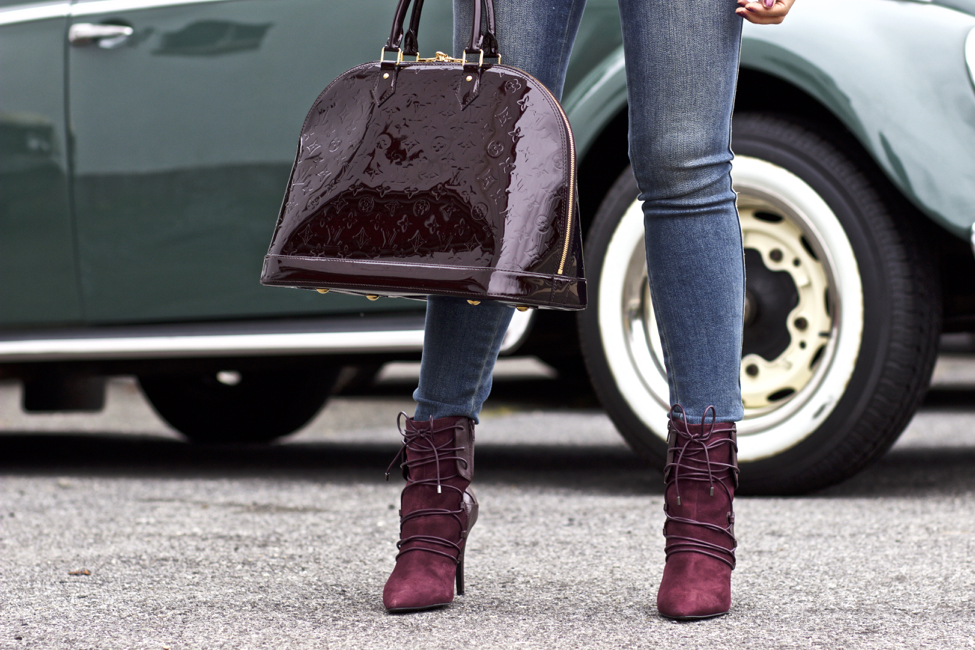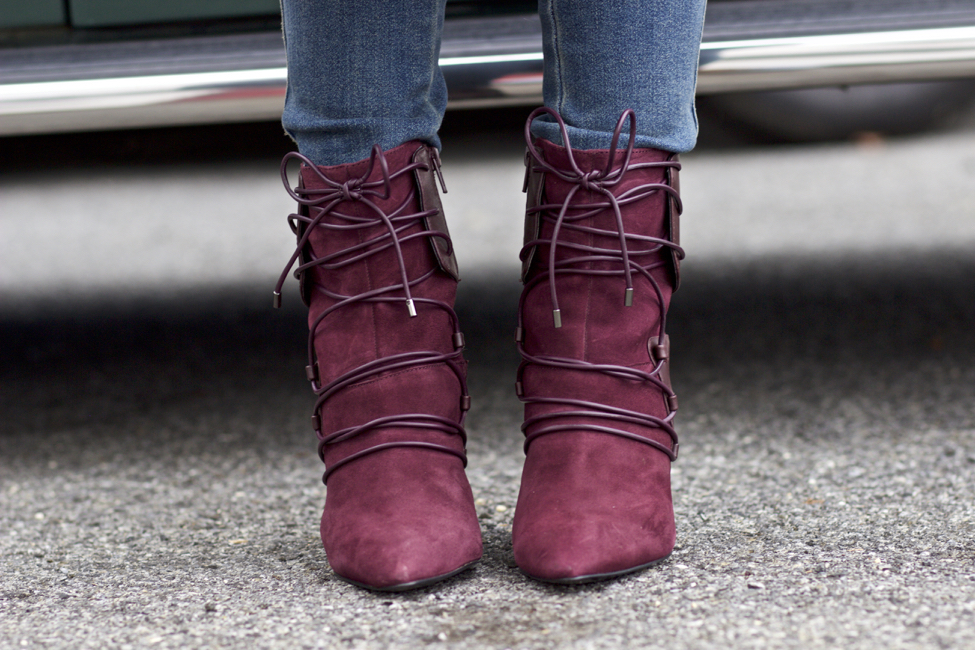 :GET THE LOOK:
---
Jacket: HERE // Shirt: Marshalls (similar HERE) // Jeans: New York & Company (HERE) // Bag: Louis Vuitton // Boots: $25 OFF HERE
---
TGIF my friends!
First, I want to mention that my thoughts and prayers are with all those that are within Hurricane Matthew's region. We have family in Jacksonville, FL who weren't able to evacuate in time and all we can do is pray at this point for God to protect them and all their belongings. There's no gas, the supermarkets are empty, and hotels are at capacity. I really don't know what else to say other than to ask if you if you can please keep my family and all those within the region in your thoughts and prayers, please. Know that you and yours are in mine.
On a different note, these photos pretty much sum up part of my life as they include cars and a colorful leather jacket. My husband has always been in the auto industry and if you're a "car wife" then you know the long, outrageous hours that are required and so everything in your life pretty much revolves around cars, it's quite hard to explain.
Let's just say that when I was doing my undergraduate degree, I had to give a persuasive speech for my Oral Communications course and I chose to persuade my class to purchase Hondas (my hubby worked for Honda at the time and it was my first car!). I handed out Eddie's business cards at the end of the presentation, haha. Crazy, right!?
As for the colorful leather jacket, if you've been a reader of The Style Contour for at least a month, you know I love my color and if you've been following along for a while now, you know that I love my leather, so when there's a colorful option, I more than likely will be tempted to purchase it, even though I have way more than necessary right now, it's a weakness I can't explain, lol!
I instantly fell in love with this leather jacket because of its gorgeous green, jewel tone color. Plus, it's by BLANKNYC and they always get it right with their leather pieces, I have another vegan leather jacket by them, which I also love. If you plan on purchasing this jacket, I suggest you go up a size up if you'd want to wear it over a sweater or thicker pieces, otherwise the arms will be way too snug and you'll feel and look like the hulk. Literally, the jacket's green!
All my blonde and redhead babes, this color would look absolutely gorgeous on you, really bringing out your hair color. Did you notice how red my hair looks in the second photo? I have natural red highlights (my grandmother, mom and sister are all redheads) and the green color definitely brings out those undertones, as you can see! So, your hair will look absolutely amazing!
You may notice that I wear New York & Company's jeans a lot, a whole lot. You guys, they're amazing! I only wear either their curve creator or SOHO styles and they do amazing things for those of us with curvier hips, booty, and thighs. They have a special contour stitching that helps to visually lift and sculpt the booty in particular, making it look like you squat all day everyday, haha. It's definitely a denim line I suggest for everyBODY, as it can also create the illusion of a firm, sculpted booty for those who'd like that effect. They're not just for curvy women!
Do YOU love leather jackets come fall? Do you opt for neutral or colorful pieces? Thanks so much for stopping by, my gorgeous friends, and I hope you have the most amazing weekend ahead!
XO,