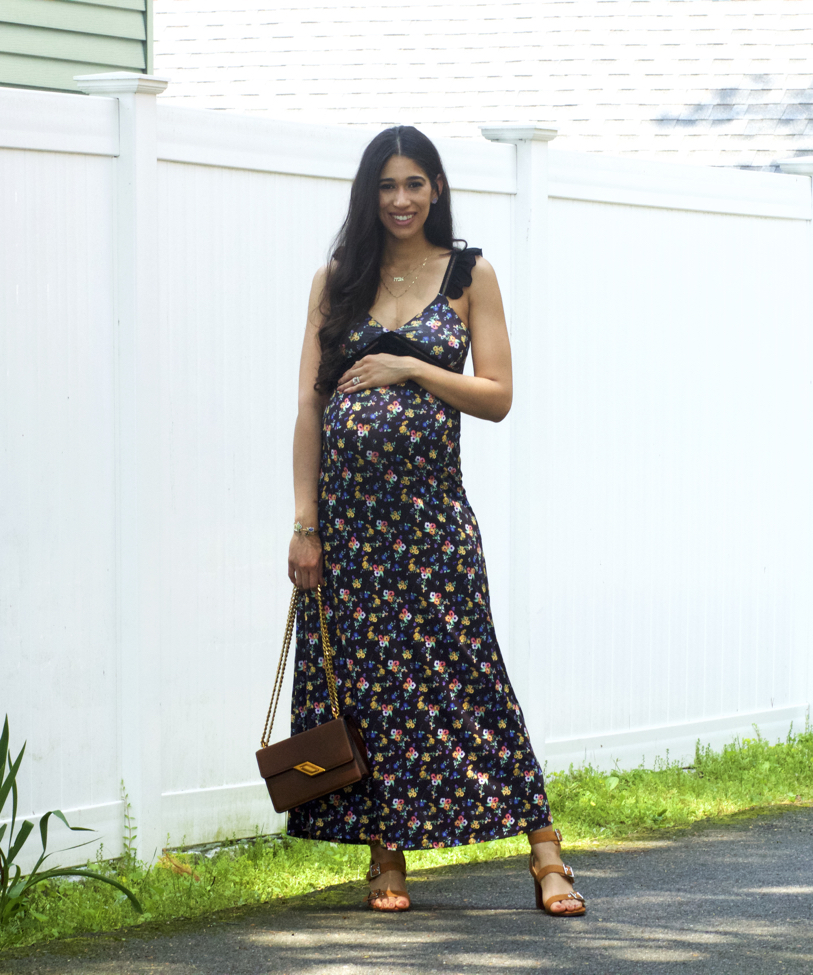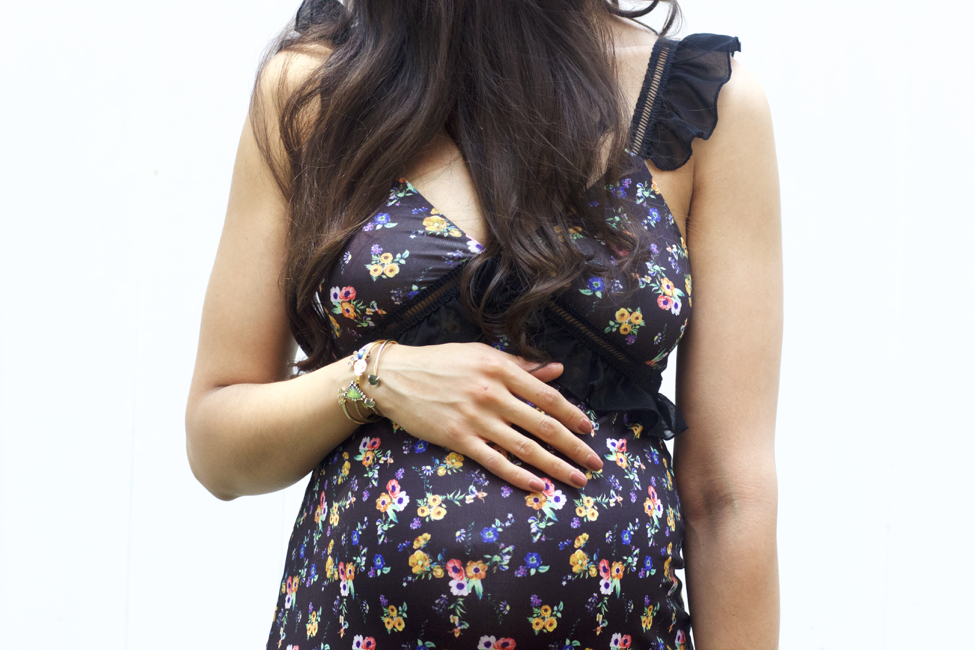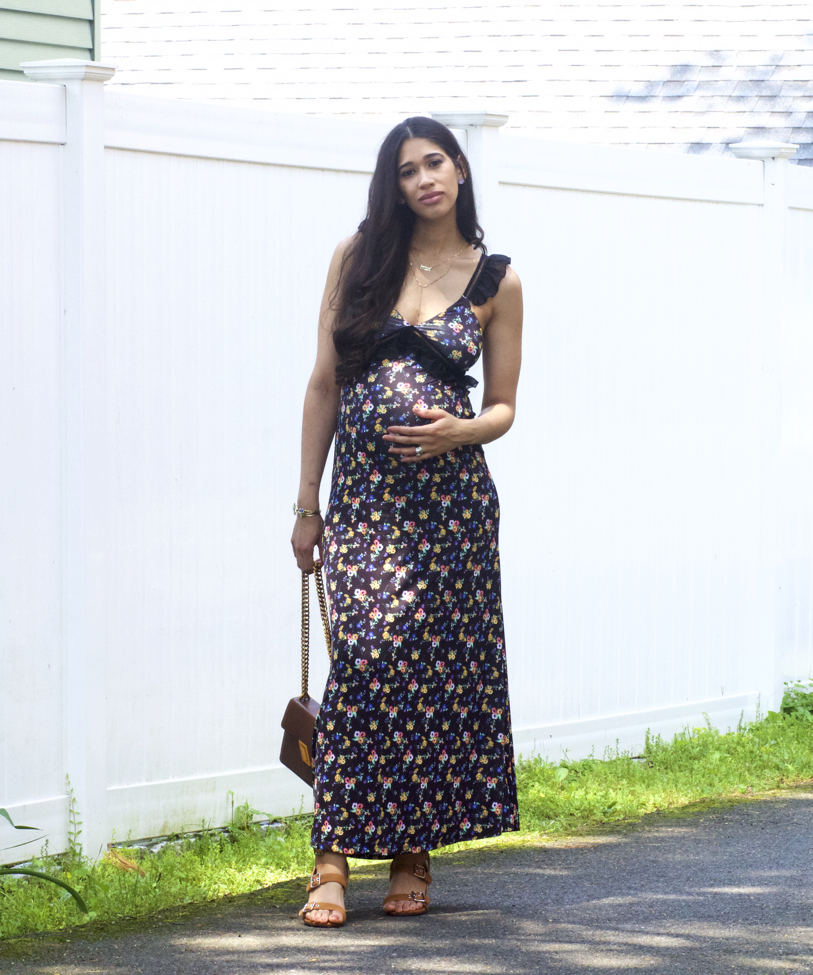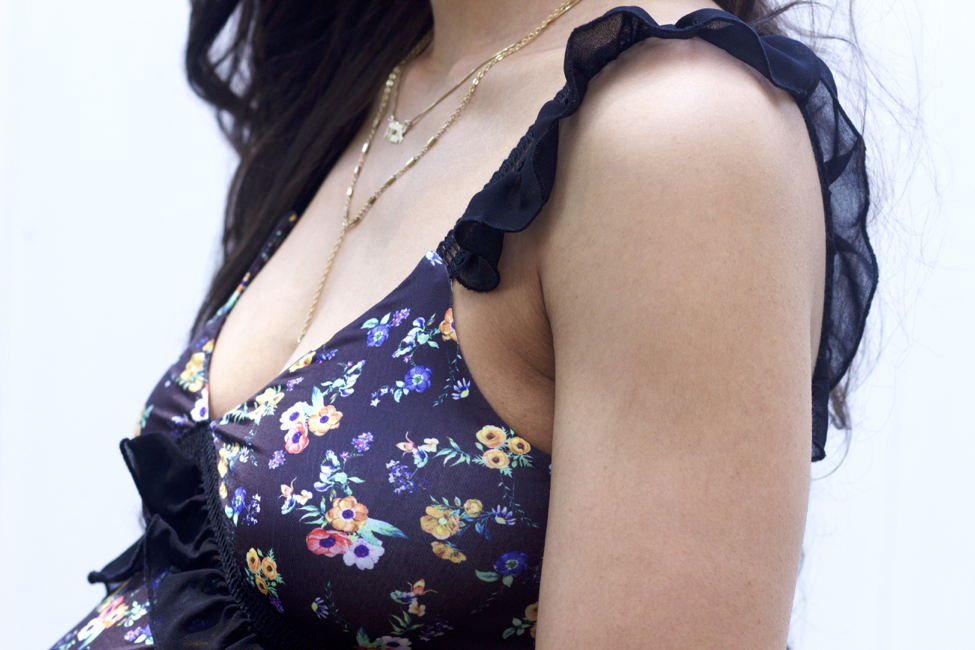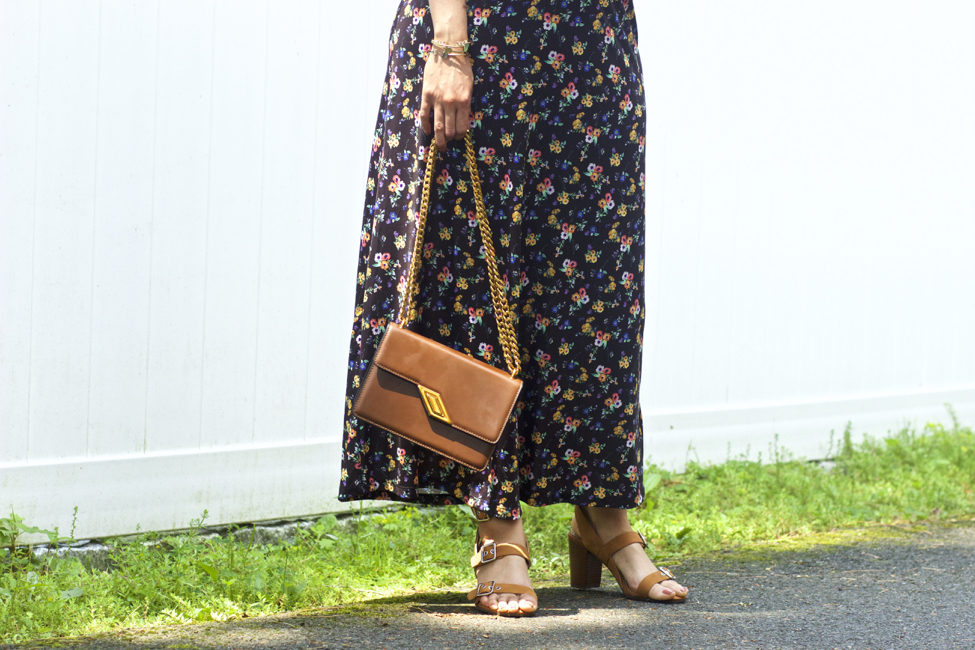 MATERNITY DRESS: Similar SIMILAR STYLE IN NON-MATERNITY (HERE) | SHOES: Similar | BAG: Similar
---
---
Happy Monday and new month my beautiful friends!
I'm officially eight months pregnant (36 weeks) and I couldn't be any more ready for my due date than I am now. It's been a looooooong journey this time around and I'm eager to enjoy the summer with my other little mini and get my energy back or at least most of it. If you know, you know!
I had an ultrasound last week and she resembles Aviah so much it's amazing! They have nearly the same side profile.
I intended on taking some photos for the blog after my appointment, but ended up heading to the hospital, due to high blood pressure. This happened to me the last few weeks I was pregnant with Aviah, too. I don't know if my body is overwhelmed by the access fluid and weight or what because when I'm not pregnant and during the earlier stages of both pregnancies, my pressure isn't an issue. Also, it almost immediately goes down upon arriving to the hospital, which the nurses joke about and say I just put excuses to come and visit them, lol.
Anyway, I've really been loving this glorious weather we've been having. For the past few weeks, it would be beautiful and then it would shift back to mild and rainy. Now that it's been a bit more consistent these past few days, it's been much easier to dress the bump. I'm at the stage where much of my clothing doesn't fit, so I've been resorting to maxi dresses, oversized tees and you guessed it....leggings.
I've worn the dress I'm wearing today a number of times already, as it's so comfortable and the details on it make for a complete outfit that's effortlessly stylish. It's currently sold out, since I ordered it during the winter, but there's a couple of styles that are very similar, like this one and this one that are not maternity, in case you love the details and aren't expecting.
I love the ditsy floral pattern, which is simply a smaller scale floral. A smaller floral pattern is a great option for those of you who love the idea of wearing florals, but don't want to wear something that translates as too loud or if you feel as though it makes you appear bigger, which larger scales can do depending on the overall design and placement. Often times, a smaller scale can be a safer option.
I paired it with these incredibly comfy Vionic sandals that you've seen me wear countless times already. They're so comfortable to walk in during these final weeks of pregnancy and are great if you're not used to walking in heels regularly. Not only due to the chunkier heel, but they have a special patent sole design that provides more support. When I first collaborated with them a couple of years ago, I had no idea that they're sold at Nordstrom, so if you shop there often, do check them out (here). They're a great brand to consider, especially if you're on your feet a lot and are looking for shoes that are both stylish as they are comfortable.
I hope you enjoyed today's post, my sweet friends, and I look forward to seeing you all back here again on Wednesday for a new post. Have a great week ahead!