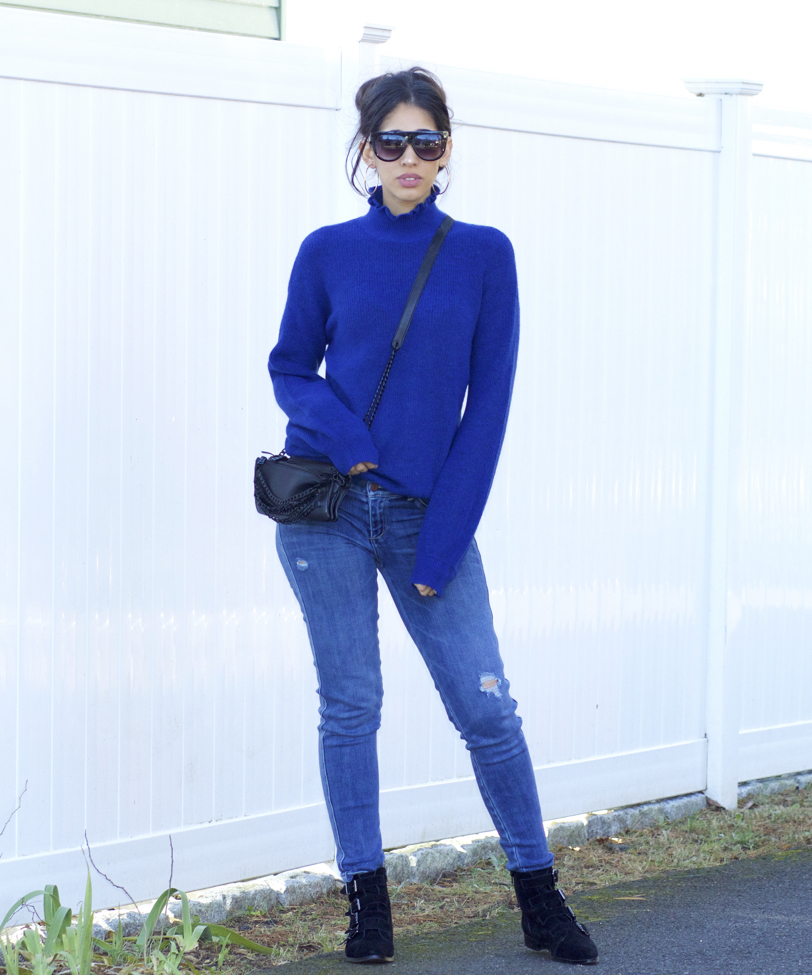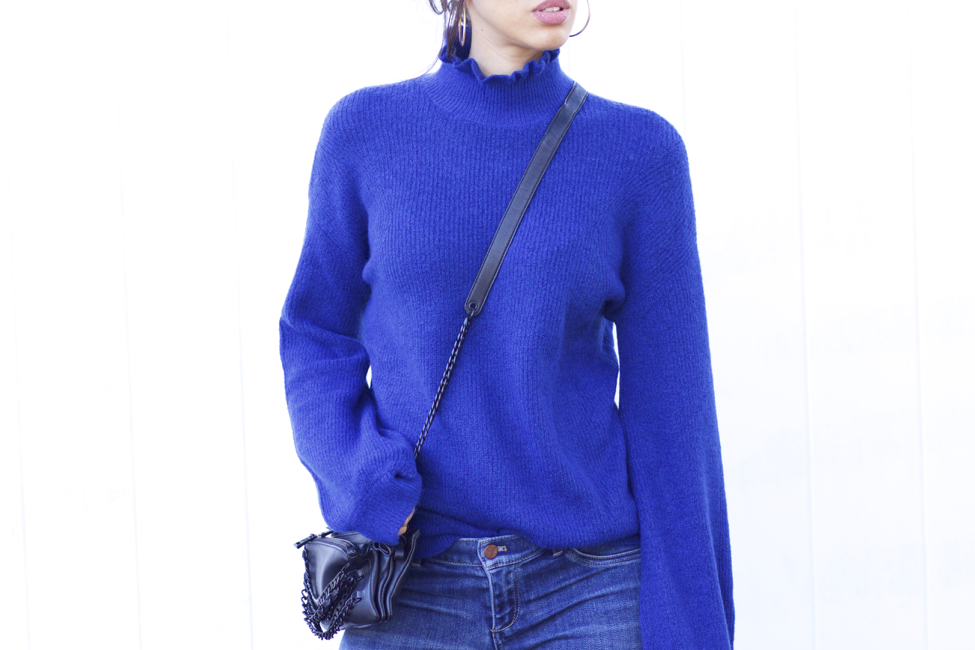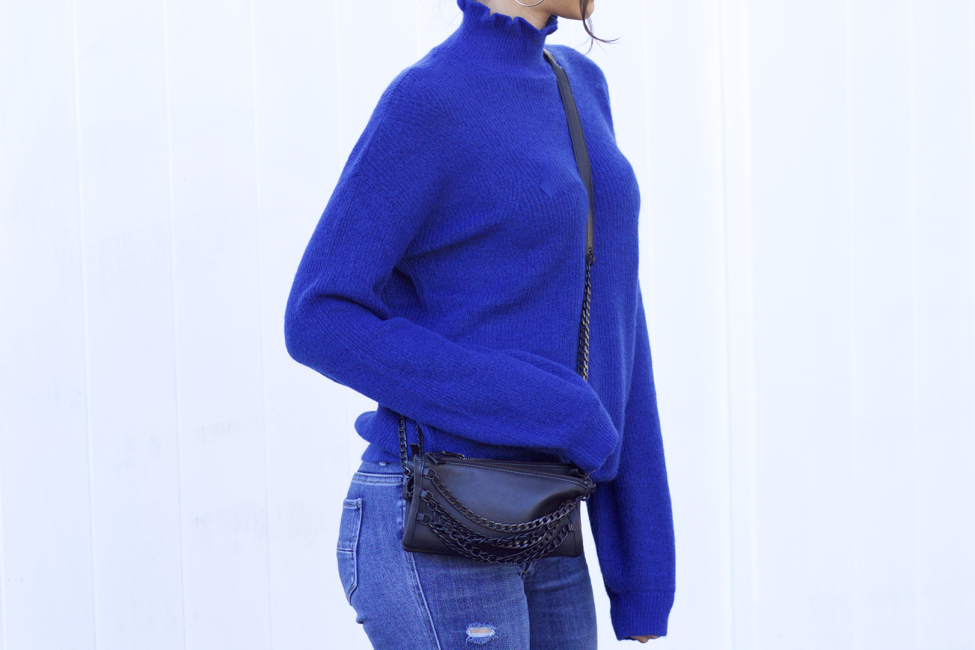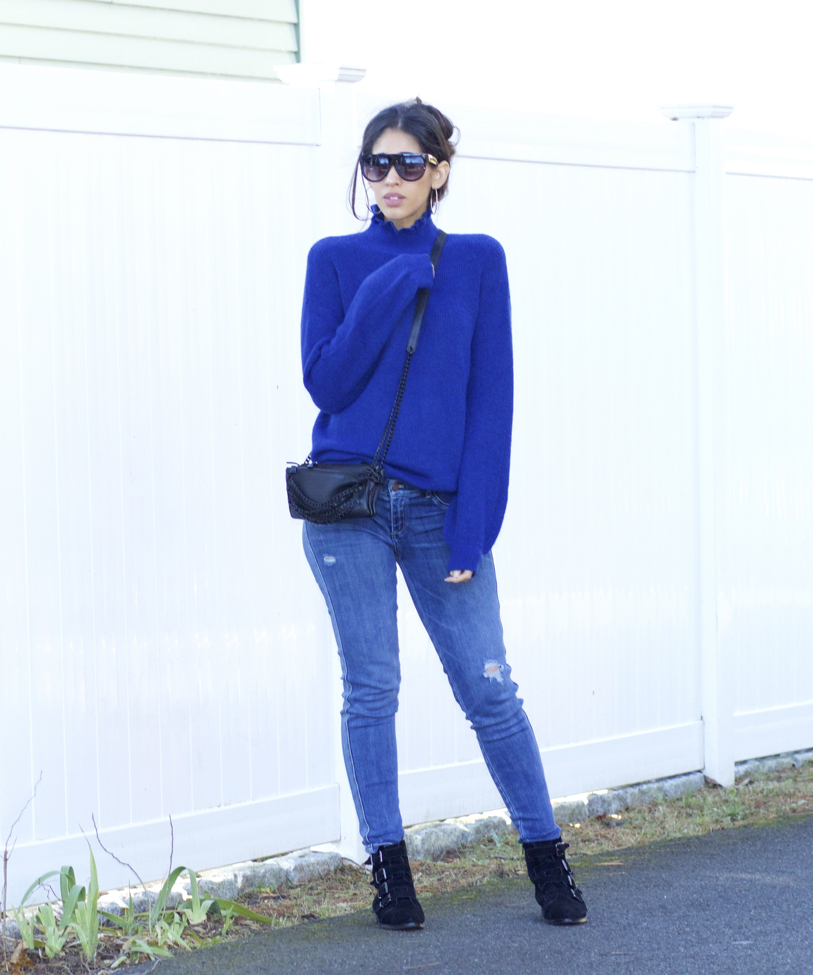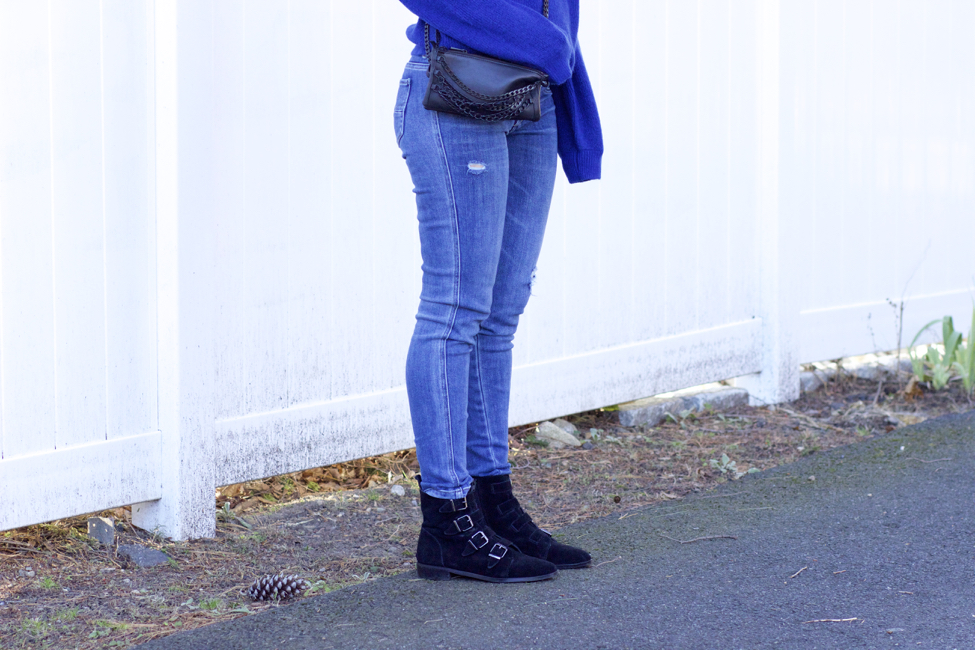 SWEATER: Similar | JEANS: Similar | BOOTS: Similar | BAG: Similar | SUNGLASSES
---
---
Happy Wednesday my sweet friends!
I am alive and well, it is indeed me still behind the blog, lol! It's been such a long time since I've taken photos for the blog. I'm still playing catch up around here, I appreciate your patience with me.
To continue on with Monday's discussion on statement sweaters, I'm sporting a cobalt sweater I purchased during the nSale at the end of summer. I remember falling in love with the color and victorian-like style of the turtleneck in combination with the balloon sleeves, which you know I'm a huge fan of. Let me just say, this sweater is incredibly comfortable. It's by Halogen. If you like it, I suggest you stalk Nordstrom's site to see when they update their inventory because since the sale, it's been selling out and restocked on and off and sometimes on sale!
I won't be redundant in sharing my love for bold sweaters, since that was Monday's topic, but this is a visual example of the points I made. As you can see, the outfit itself is fairly simple, yet the color really adds that something extra. My favorite thing is to pair a bold sweater with a pair of funky boots. I think it ties in perfectly and adds more to the sweater and jeans formula.
Since we've been on the topic of sweaters, I have a really great post in the archives on selecting sweaters for your body shape, so you have an idea which styles and details would be most flattering on you. Often times at the mention of bold sweaters, some will say that certain details and styles don't look all that flattering on them. To have some sort of guide to refer to that can help give you and idea of what you can look for can make exploring the territory that much more ideal.
I hope you're all having a great week so far and thanks so much for stopping by!