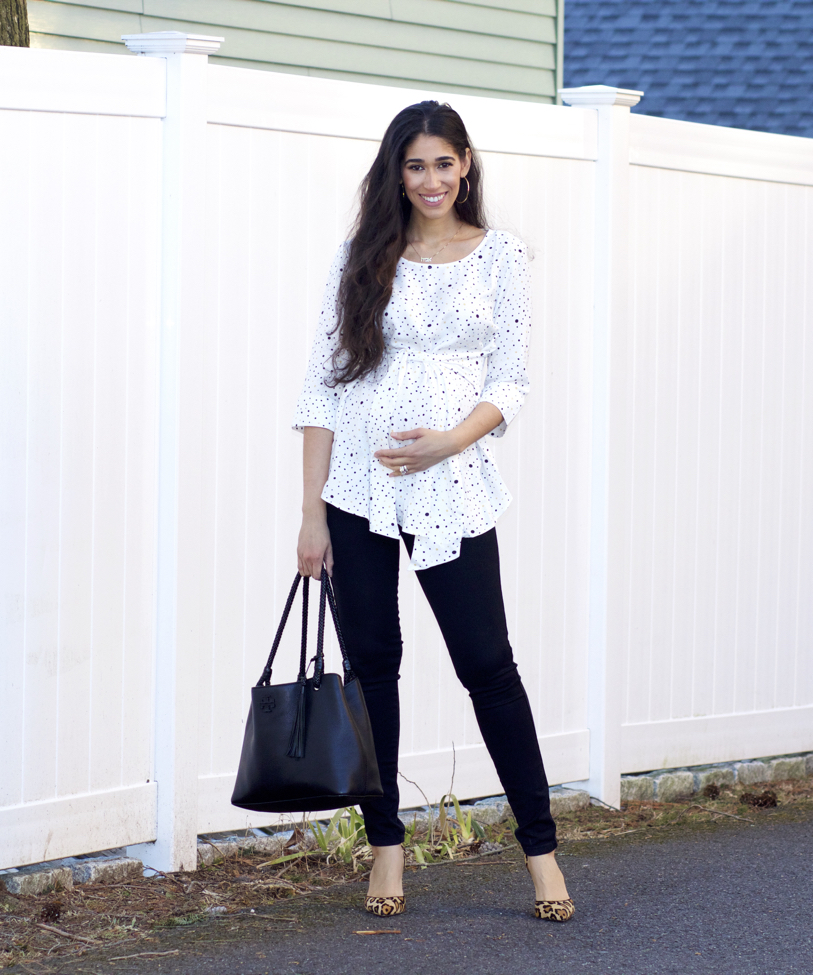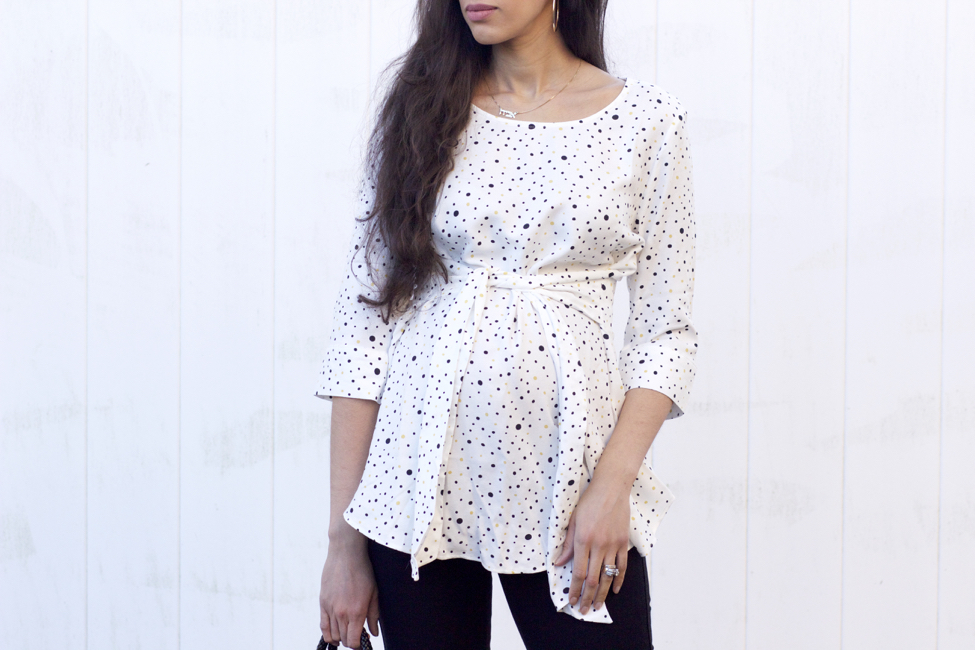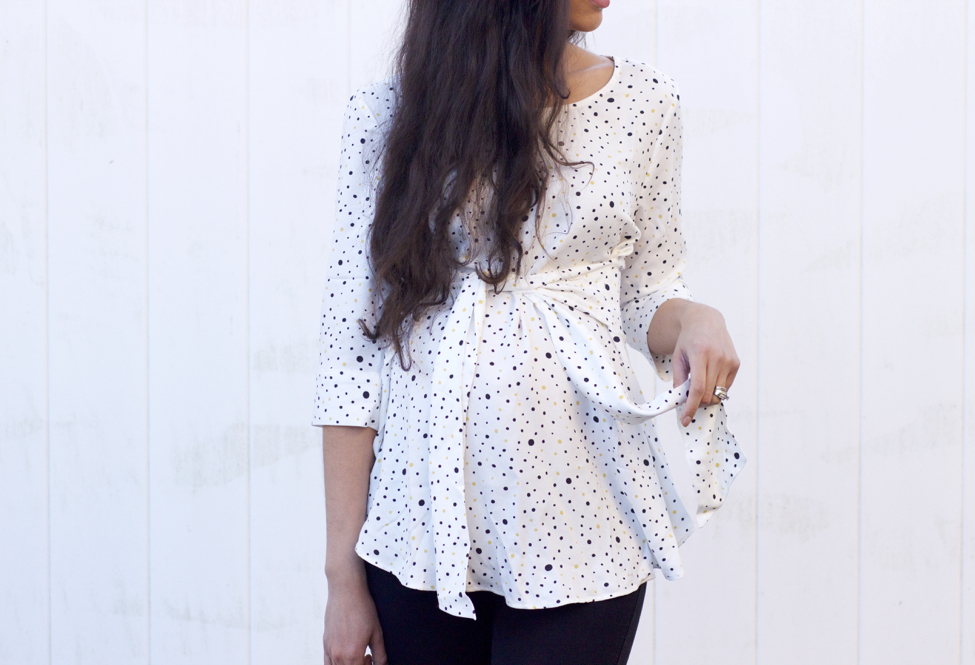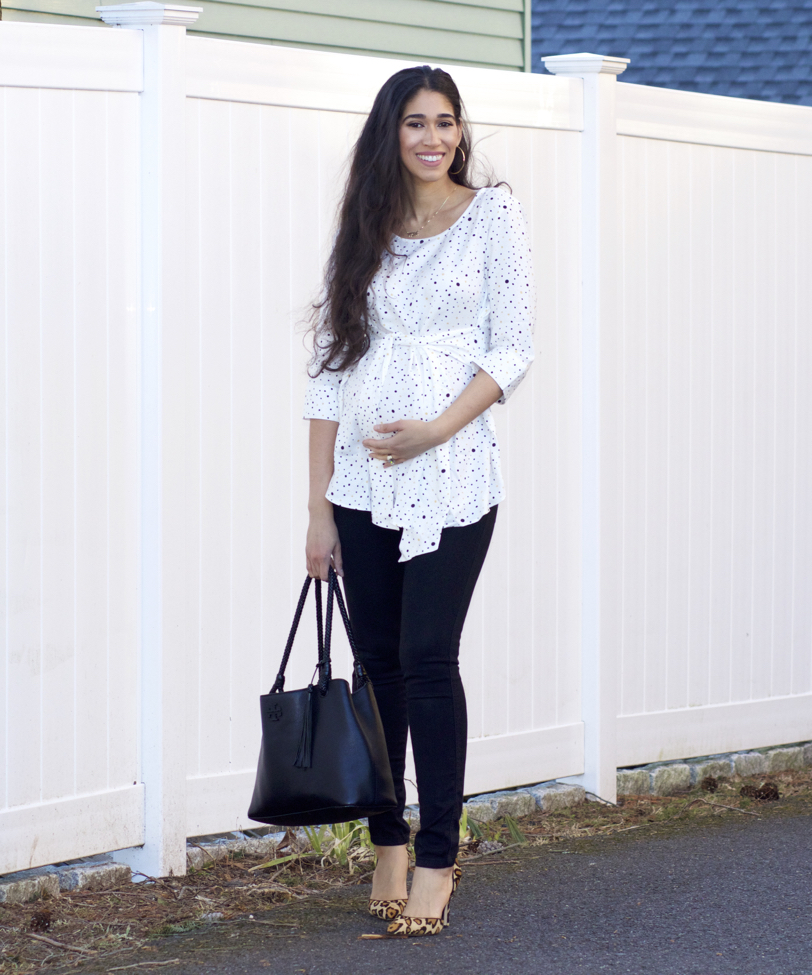 TOP C/O | JEANS | BAG: Similar | SHOES: Similar
---
---
Happy Wednesday beauties!
Back at the start of February, I shared a post introducing you (if you weren't yet familiar) to a maternity brand, Isabella Oliver. I styled their adorable pink hoodie, which I've been undeniably living in since I received it (see the post here). Eddie can attest to this, lol. It's so cozy and I love the pink shade. This time around, I'm sharing one of their dressier pieces, this beautiful top! What I love about it is that the style seems to be practical for post-pregnancy, since it has the front belt detail to cinch the waist. I'll definitely be seeing how it works after having baby girl. If looks just as great, it really does validate the price because it is on the pricey side.
That said, if you're looking to invest in a couple of maternity pieces that are suitable for work, I'd suggest styles like the top I'm wearing or even one like this in a similar style. It will allow for you to get more use out of it, since most times, we tend to avoid having to purchase maternity because we don't want to necessarily splurge on pieces we won't wear post baby. This top, though, not only looks great with a pair of black jeans or pants, but would look just as cute with a pair of culottes or skinny jeans for the weekend. You can also layer a blazer or cardigan in a fun color to change it up for the office some days and wear it on its own on other days to get more wear.
I also want to mention that the coupon code (STYLECONTOUR20) I shared in my first collaborative post is still going on until April 26, which will save you 20% off your order!
For all my fellow mamas, what are/were some of your most worn pieces during your pregnancy at the office? What ways did you style them to make them look and feel new each time?
Thanks so much for stopping by and I hope you have a wonderful day!